PADI AmbassaDiver Cassiopea Carrier Doneys has been in harmony with the ocean since she was a newborn. When she was just one week old, her parents took her to the beach near their home in Trancoso, Brazil. And she's been in love with the sea ever since.
"It's always been the story my parents tell when they talk about the reason why their daughter is so in love and connected with the ocean," says Doneys, a PADI divemaster, freediver, yoga instructor, and the research center director of Takata Experience. "Diving was for me the natural first step to get to understand the ocean better."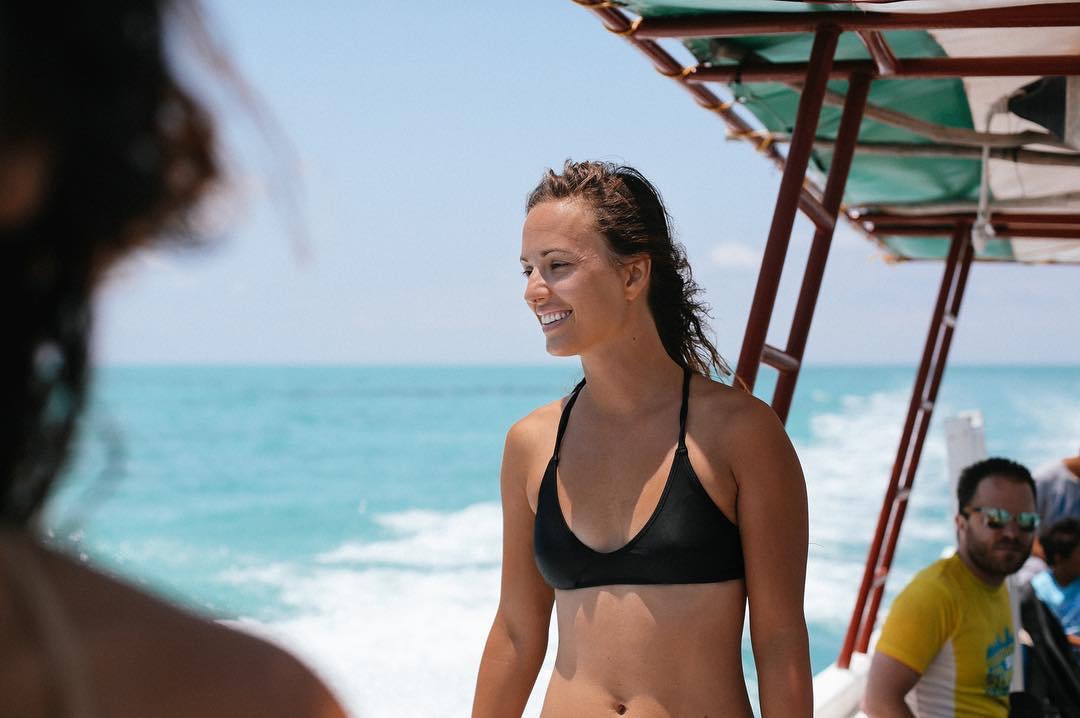 She graduated with a double master's degree in environmental management and biology from Sherbrooke University in 2015, earned her PADI divemaster certification at the age of 24, started freediving in 2015, and became a yoga instructor in 2018.
"I went into diving, freediving, and yoga because of the connection it gives me to nature and to myself," she says.
When she started studying and witnessing the impact humans have on nature, specifically the degradation of the coral reef, she decided to do something about it.
She was on a dive trip in Utila with likeminded individuals and the vision of a research center came into fruition. Four years later, the group, who also happened to be her best friends, turned that idea from a dream into a reality.
In 2016, Takata opened its doors in Mahahual, Mexico, as a PADI dive center that offers scuba diving, freediving, eco-minded tours, and yoga. Their onsite Research Center is an NGO that works with schools, the government, local businesses, and universities.
Through their eight programs, they offer recycling services with plans to provide composting, they work with the businesses and community on green initiatives, and they study, protect and restore the reef and it's biodiversity.
"It is crucial for us to involve the local people in our actions, as they are the ones who will determine the future of Mahahual, and we are lucky enough to be surrounded by an amazing community," she says.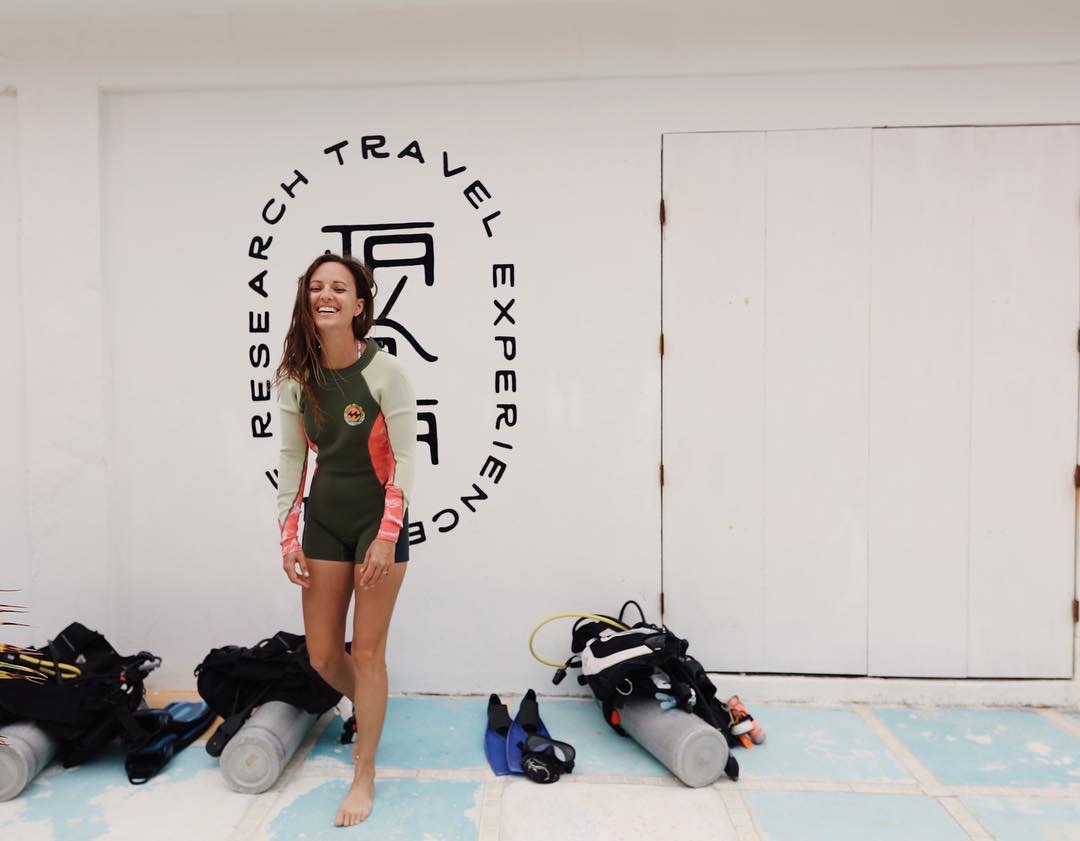 In addition to the local community, divers and eco-minded travelers from all over the world come to Takata to mix their love for diving with their passion for conservation.
"Everything comes to life within our three pillars: dive, research, travel," she says. "We wish to be a model for other businesses and maybe even for other small coastal towns wanting to grow in a sustainable way. There is so much left to do, but we can't give up."
When asked about how she keeps her momentum, Doneys responded with one of her favorite quotes.
"The famous words of Gandhi: 'Be the change you want to see in the world,'" she says. "In my case, these words resonate through this project."
For a woman that's love for the ocean began before she could even walk, Doneys is making those changes in the world one dive and community project, at a time.