Inspiring the Next Generation of Marine Biologists, Citizen Scientists, and Ocean Conservationists
As more and more children are getting involved in ocean conservation and climate change activism, it's becoming clear they have incredible passion, drive and determination to make the world they've inherited a better place. We spoke to Shelley Turnbull, of the Maldives Underwater Initiative about their Junior Marine Biologist program, and how important it is to support young conservationists in any way we can…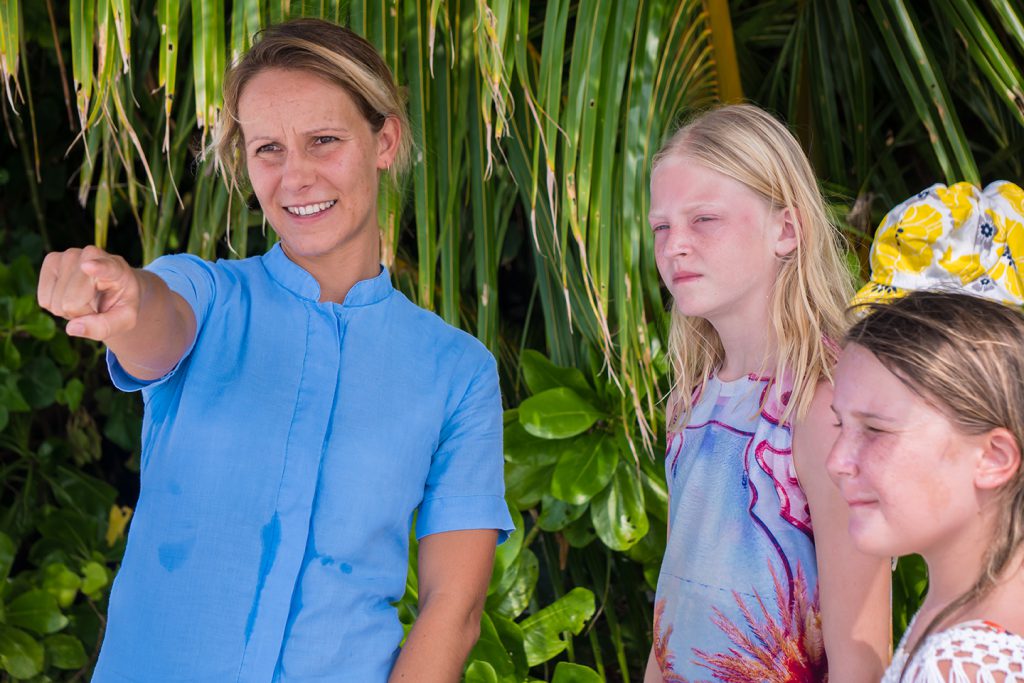 When did you start the Junior Marine Biologist program?
We launched the program in April 2019, but in essence it has been going on much longer than that. We often have young visitors to the resort that are passionate about the marine environment and want to get involved in the work we do; this program was a way to formalise that and cement what is was we were already doing.
Are the kids who enrol on the program generally aware of the importance of marine conservation?
On the whole I would say yes – plastic pollution, for example, is something that is at the front of everyone's psyche so the kids understand that this is a problem that affects the marine environment and one we need to tackle. What we try to do in our sessions is to move from having an awareness of the problem to thinking about how we can all contribute to being a part of the solution. Like all of our guests at Six Senses Laamu, we want our Junior Marine Biologists to be inspired to go home and take action, whether that's organising a beach clean or joining an environmental club.
How important is it for kids to get involved with marine conservation?
There are only so many solutions to the problems the oceans face that the current generations problem solvers are going to be able to solve; we're going to need the next generation of problem solvers to help with that. Already we're seeing examples of youth coming up with innovative ideas for today's problems, ways of cleaning up the Great Pacific Garbage patch, or better recycling for the trash that already exists. We need more of these ideas and I think the earlier we get children passionate and engaged in this the more likely we're going to see those ideas become a reality.
How do the kids usually react?
So far, all the feedback has been really positive. By the end of the program a number of participants have come out saying there are things in their local community they want to try and change when they go home; we've even had a couple of kids that have been inspired to pursue marine biology when they're older.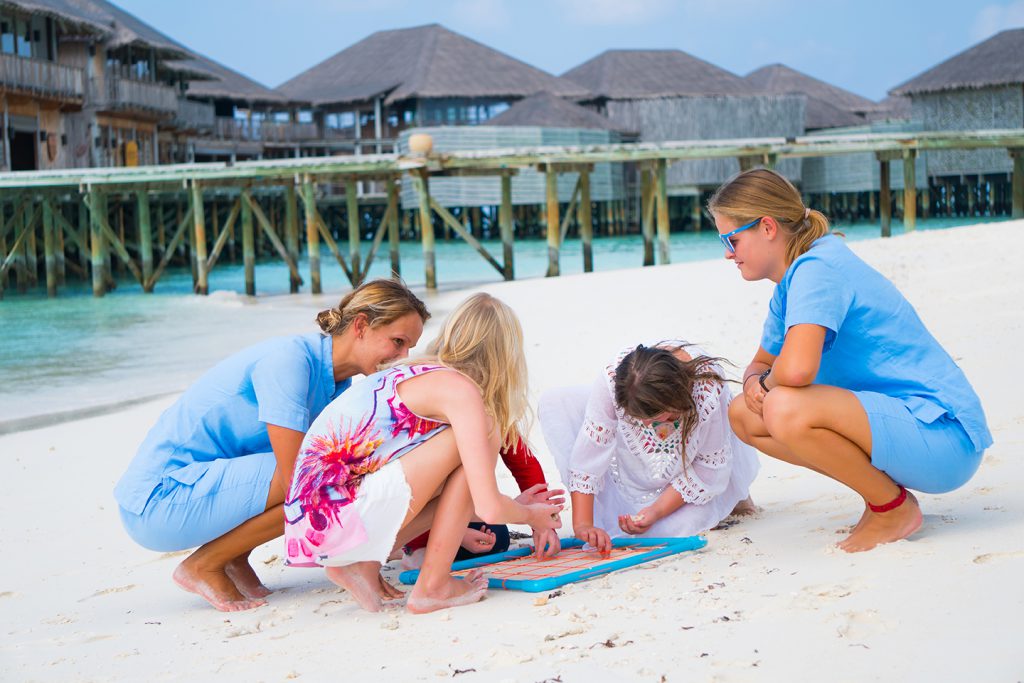 The course looks pretty hands on, how important is it for kids to get out into the environment and learn?
I think it's incredibly important. One of the things we're trying to achieve with the program is to inspire this next generation to be the future conservationists, and we can't do that if we don't get them out there to see what it is that we're trying to protect.
Do you also work with the local children in the Maldives?
Absolutely! Community outreach is a key part of our work at the resort with a number of projects running across the year. Hospitality training sessions, showing students their local reef for their first time on snorkelling trips, and an annual turtle festival are just some of the initiatives delivered across all 13 of the atoll's schools. At the moment we are running an education program called Hello Hallu, or 'Hello Solution' in the local language, Dhivehi. There are sessions on the critical habitats of Laamu as well as the importance of the oceans in Maldives. The aims of these two programs mirror one another in that we are looking to inspire and create the next generation of marine stewards, this time, right here in Laamu Atoll.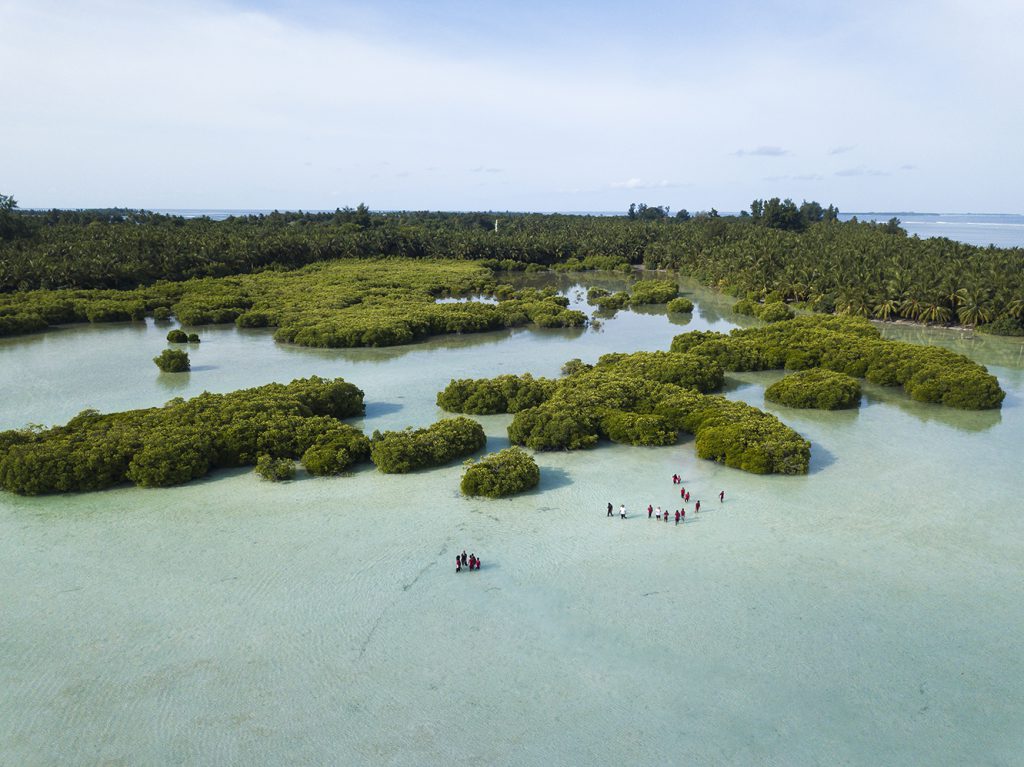 Do you have any memorable moments from teaching the program?
I think our most memorable moments came before we even launched the program. Ethan, one of our repeater guests, is a young, budding naturalist who has so much enthusiasm to learn more about the oceans. His enthusiasm rubbed off on the whole team and inspired us to create the Junior Marine Biology programme.
There's not one stand-out moment whilst teaching the programme, but having conversations with the next generation of marine stewards and hearing their take on how they would solve the problem (often better than us!) is always memorable. For example; we task the participants in creating a marine protected area in Laamu based on information we have about various sites – something we ourselves at MUI are working towards. The responses we get can at times be equally humbling and entertaining.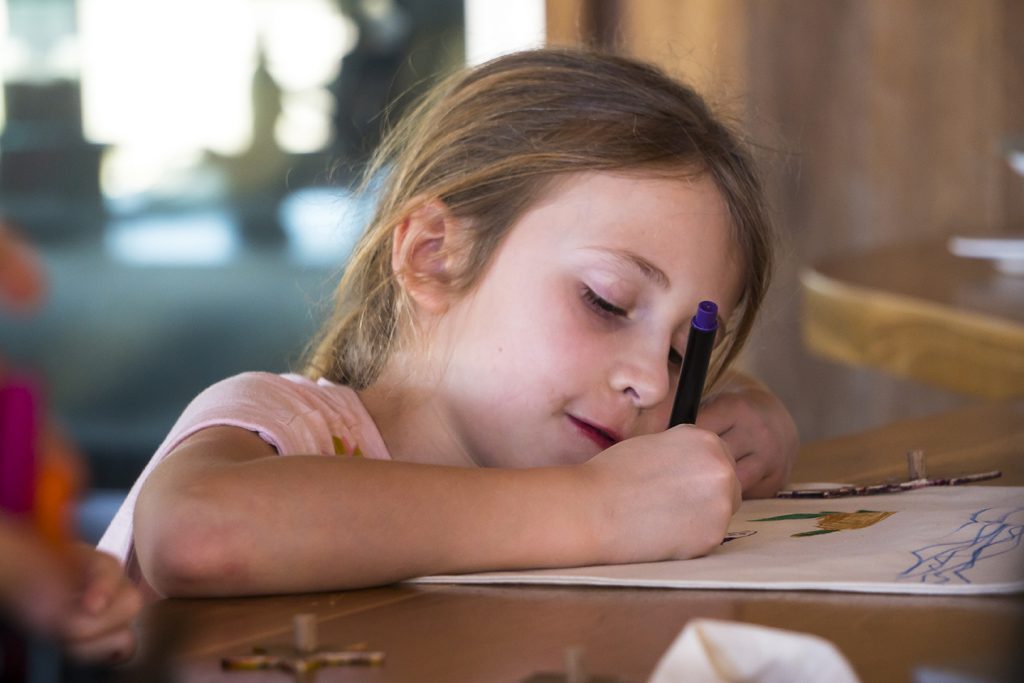 Do you have any tips for budding conservationists?
I discovered a quote recently that really resonated with me; "The world is changed by your example, not by your opinion". If you believe in something, act on it, don't sit around waiting for another person to care about it the way you do. Whether it's helping to raise awareness, attending events or even small changes in your day-to-day life; if you care about something, then do something about it.