More than $500,000 US in grants and scholarships for divers are on offer each year. Aspiring divers can receive $500 – $1000 US to start their dive training from the Women Divers Hall of Fame, and undergraduates can receive up to $25,000 US from Rolex/Our World Underwater to pursue career activities in an underwater discipline.

Application deadlines are fast-approaching. Learn more about funding opportunities for scuba divers and how to apply.

Application deadline 31 Oct
The Women Divers Hall of Fame (WDHOF) and its partners support dive training and research around the world. WDHOF also offers funding for non-divers who want to earn a scuba certification but lack the means to do so. Some grants are specifically for women, while others welcome both male and female applicants.

Below is a summary of WDHOF's funding opportunities for dive training only; research grants are also available. Visit wdhof.org for a complete list of scholarships and grants or to apply.

The 2019 application deadline is 31 October; if you're reading this article after that date, don't worry. Many of the grants listed below are offered every year.
Young Women Age 13-21
Ella Jean Morgan Memorial Dive Training Grant for Young Women
A $1,000 US training grant awarded to a deserving young woman, age 15-21, who wishes to start her dive education.
Ocean Pals Junior Dive Training Grant for Young Women
A $1,000 US training grant awarded to a deserving young woman, age 13-15, who wishes to begin or further her diving education.
PADI Young Explorer Dive Training Grant for Young Women
A $500 US training grant awarded to a deserving young woman, age 13-17, who wishes to become a PADI Diver or take a PADI continuing education course.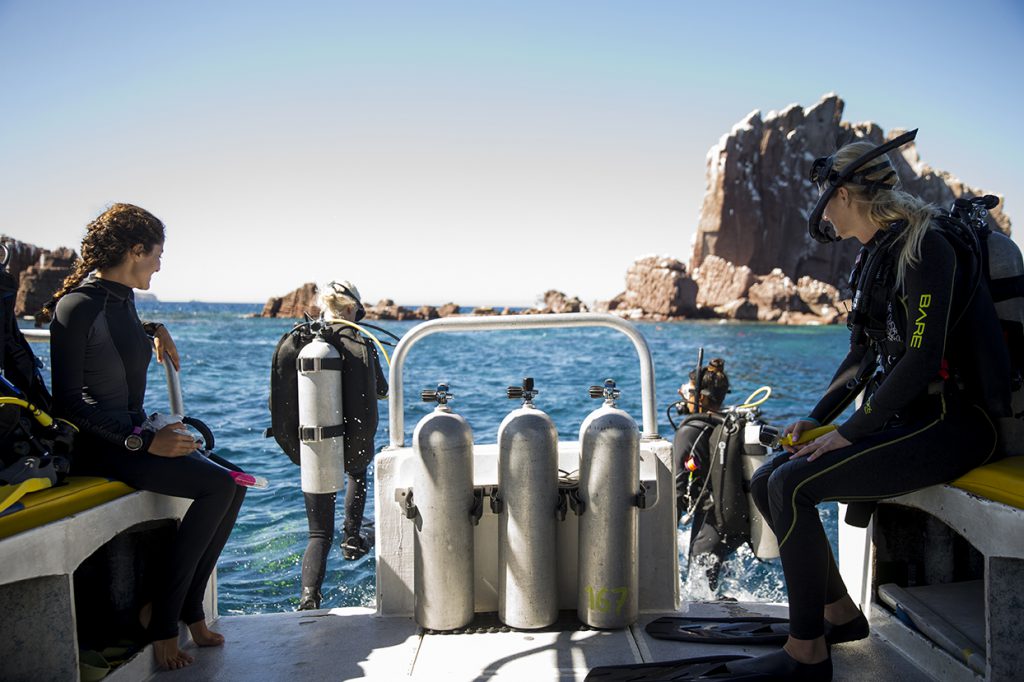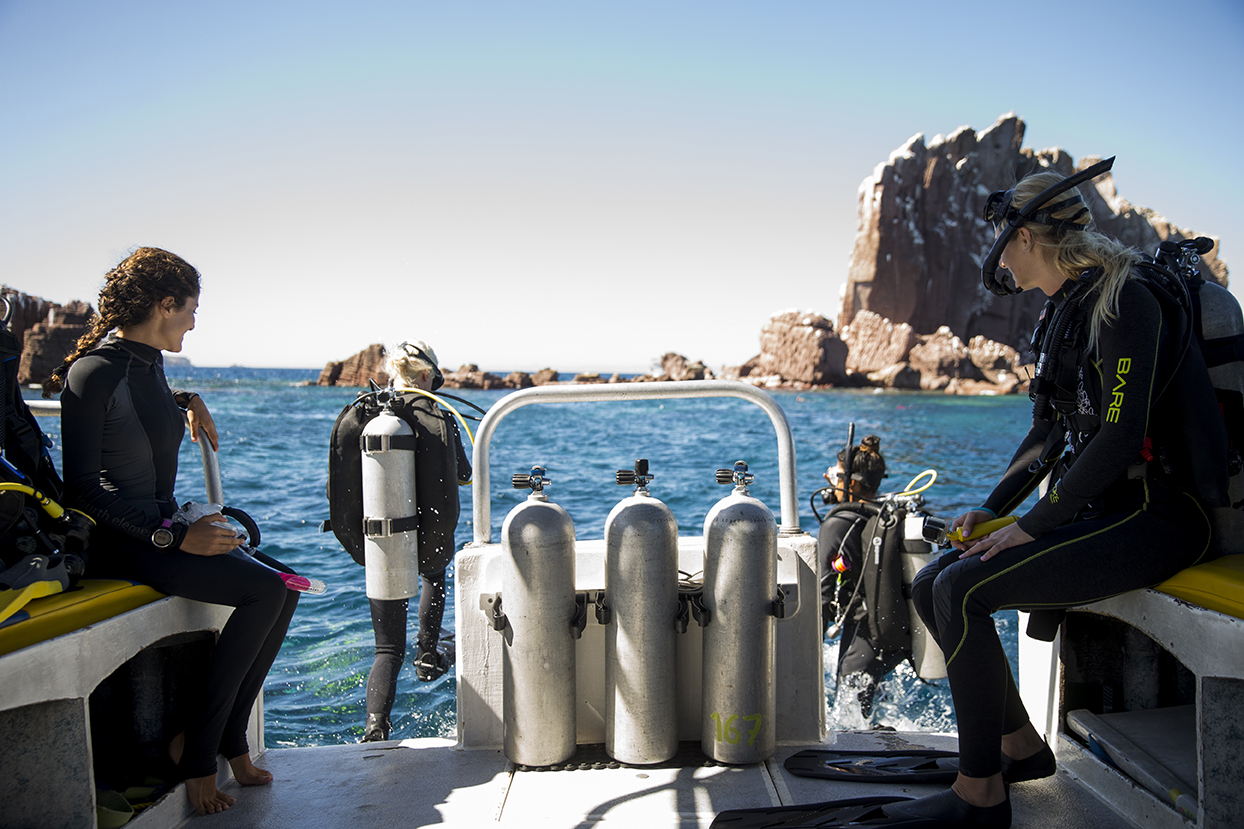 Women of Any Age
Kids Sea Camp Basic Dive Training Grant
A $500 US training grant awarded to a deserving woman of any age and background who wishes to begin her dive education by taking a PADI scuba certification course.
Advanced Dive Training Grants
Three $1,000 US training grants awarded to deserving women divers of any age or background who wish to further their education in recreational diving, technical or cave diving, or to acquire skills needed for their profession.
PADI 4 Change – Ocean Conservation
One deserving woman diver (18 or older) who is passionate about making a positive impact in ocean health or marine animal protection and wishes to further her dive education as a PADI Professional will receive a training grant valued at $1,500 US.
PADI 4 Change – Healing and Wellness
One deserving female diver (18 or older) who is passionate about healing and wellness and working towards earning her PADI Divemaster, Assistant Instructor, or Instructor will receive a training grant valued at $1,500 US. Applicants that are
Morgan/O'Neill Underwater Photography Grant
A $1000 US grant will be awarded to a qualified female photographer of any age to continue her professional development in the field of underwater photography. Applicants must be certified divers with significant dive experience who are serious about a career in underwater photography. Applicants will be required to submit a photographic portfolio.
Amelia Behrens-Furniss Memorial Hardhat Dive Training Grant
Any female diver of any age or background who wishes to begin or further her training in hardhat diving through an approved hardhat dive training programme may apply for a $1,000 US grant. The applicant should be enrolled in or attending a commercial dive school.

For Women or Men
Diver Medical Certification Grant
One certified diver from Canada, the Caribbean, Mexico or the US, and one diver from Europe or the UK, may receive a $1000 US /£1000 grant for diver medical theory and practical training. Applicants may be female or male, but must be over the age of 18 and hold a current EFR/BLS/First Aid certification.
Hugh Fletcher Memorial Disabled Diver Training Grant
One $1000 US training grant is available to a disabled diver who wishes to pursue or further his/her dive education, or to a Divemaster, Assistant Instructor, or Instructor to gain the required education/training to assist or teach the disabled to dive. Applicants can be female or male.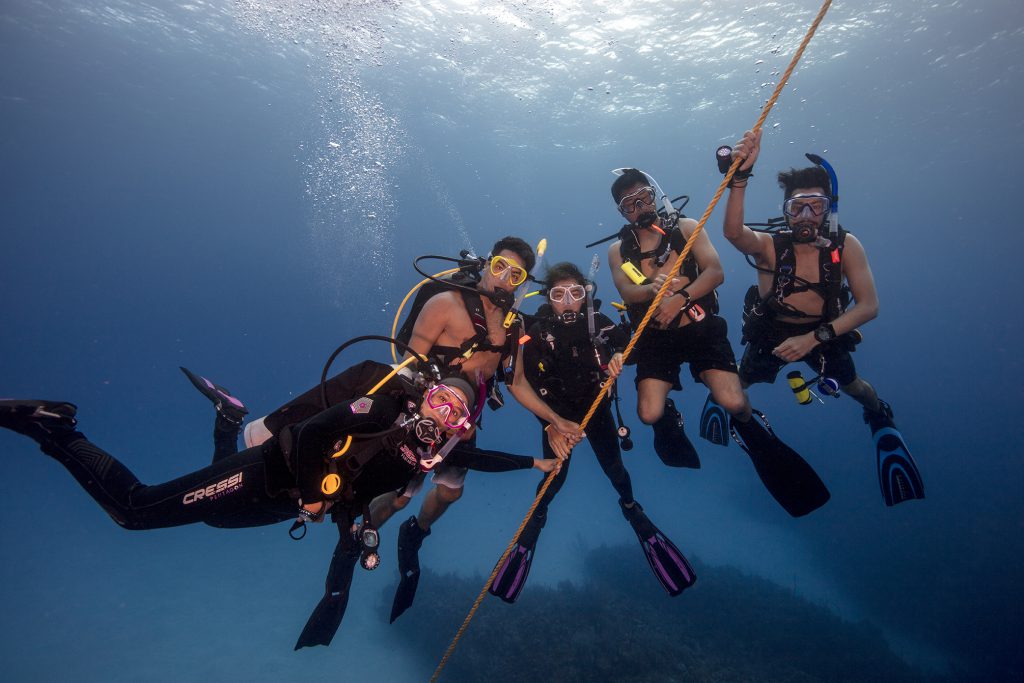 Application period 1 Nov – 10 Jan
The PADI Foundation is a 501(c)(3) non-profit organisation established by PADI and funded by PADI Worldwide; but it is governed independently and corporately unrelated to PADI, Inc. and its affiliates. Since 1992, the Foundation has awarded more than $4 million US to almost 900 projects. 
In 2019, the PADI Foundation received more than 400 grant applications. The Board of Directors and advisory council supported 64 projects in 20 countries with grants aggregating $332,568 US.
PADI Foundation Application Information
Each year, the Foundation considers proposals to further ocean research and education with budgets up to $20,000 US. The average for proposals is between $5,000 to $10,000 US. The Foundation generally does not fund overhead or other indirect expenses.

The deadline to apply for funding in 2020 is 10 Jan 2020. Applications may be submitted beginning 1 November 2019. View a list of PADI Foundation grant recipients in 2019 (PDF) and a short summary of their projects.

"The recipients of the PADI Foundation grants reinforce my hope for the future and share in our mission to be a force for good," said Drew Richardson, President and CEO of PADI Worldwide. "These individuals are combining their unique talents and passion to identify issues, provide understanding and solutions to mitigate the problems that threaten our ocean planet, and further enable and encourage underwater exploration. The PADI organisation is honored to support them in their efforts, both at the local level and on a global scale."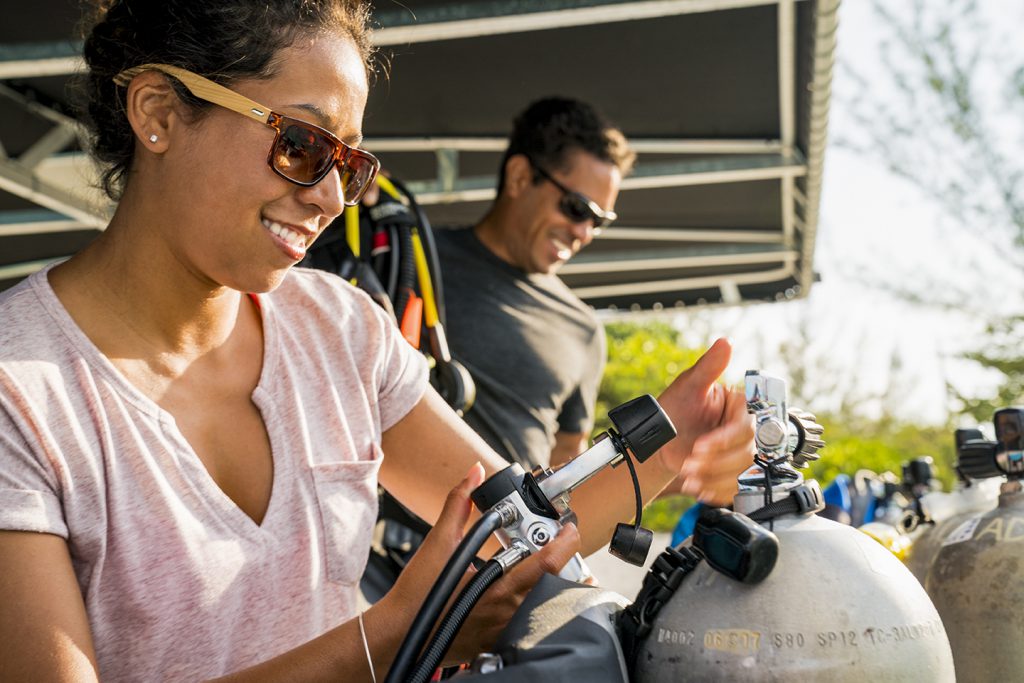 Application deadline 15 Jan
Each year, three Our World Underwater (OWU) scholars spend a year traveling the world, gaining experience, and meeting people who can further their career in an underwater discipline. Experiences may last a few days, or more than a month and include activities such as:

assisting with equipment testing and design
hyperbaric research
laboratory work
marine mammal research
scientific expeditions
underwater filmmaking
or other specialized activities.
The maximum cash amount for the Australasian Scholarship is AU$ 30,000, £20,000 for the European scholarship, and for the North American Rolex Scholarship, the maximum amount is $25,000 US. Scholarship funds may be used for transportation and living expenses.
OWU Rolex Scholar Application Information
One scholar is selected each year from Australasia, Europe and North America. Judges look for applicants, "with the potential to make significant contributions to the underwater world – even though they may not have yet chosen a specific career path."

Age limit: Minimum age 21, maximum age 26 at the time of the application deadline (15 Jan)
Language: Must be fluent in English
Certification: Rescue Diver or equivalent
Minimum logged dives: 25 dives logged in the past two years
Citizenship: Valid citizenship for the relevant area (North America, Europe, and Australasia)
Student status: Applicants must have high academic standing, but no clearly-defined career path or advanced degree. Individuals who already have a Masters, Doctorate or similar degree (by April 1st of the scholarship year) are ineligible.
View additional application requirements, read frequently asked questions or learn about past recipients at: owuscholarship.org/scholarships
Zale Parry Scholarship
Academy of Underwater Arts and Sciences (AUAS)
Application deadline 15 Sep
Certified divers who are residents of Canada or the US and currently enrolled in a graduate school program (Masters or Ph.D.) may apply for a $6,000 US scholarship. Applicants must be current students (graduates do not qualify) studying:

Aquatic Biology, Ecology, or other marine science-related fields
Marine Conservation and Education
Diving Medicine and Hyperbarics
Ocean Engineering
Underwater Archeology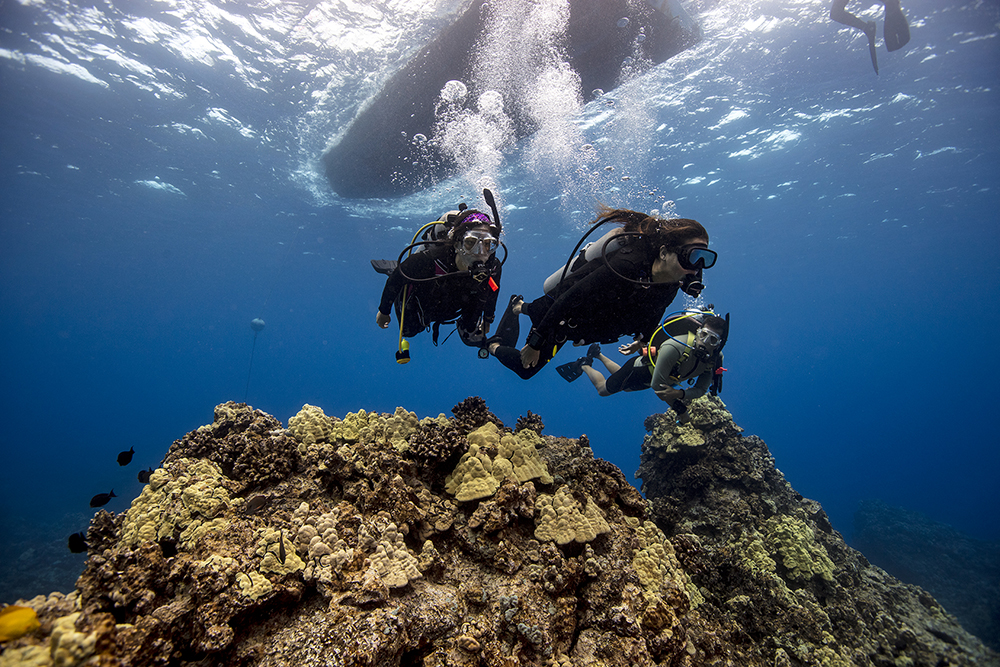 Beneath the Sea
Academy of Underwater Arts and Sciences (AUAS)
Opportunities announced mid-October
At the time of writing, Beneath the Sea had not released its scholarship opportunities for the coming year. Visit beneaththesea.org in mid-October for updated information.
Application Tips
If you're keen on applying for one of the scholarships or grants above, don't wait until the last minute, some require letters of recommendation.

When asking for a letter of recommendation, include a link to the scholarship criteria and suggest key points your letter writer might emphasize.
Always ask someone to proofread your application. It's easy to become so familiar with a document you overlook small typos or missing words.