As divers we have access to a world that some people will never be able to see or even appreciate. That's why it's our responsibility to showcase the beauty of the ocean and educate those who can't see it for themselves. So what better place to start than with the future protectors of our planet, children? By educating and showing children the ocean through a conservationists eyes, we can hopefully help them develop their own love for the underwater world.
Basdiot Elementary School in Moalboal, Philippines, is already one institution educating their students on the importance of the ocean. Through their social awareness program, 'Moalboal: My Sea – My Home', students are taught about the ocean, their local marine life, potential threats and how they can help protect their local ecosystem.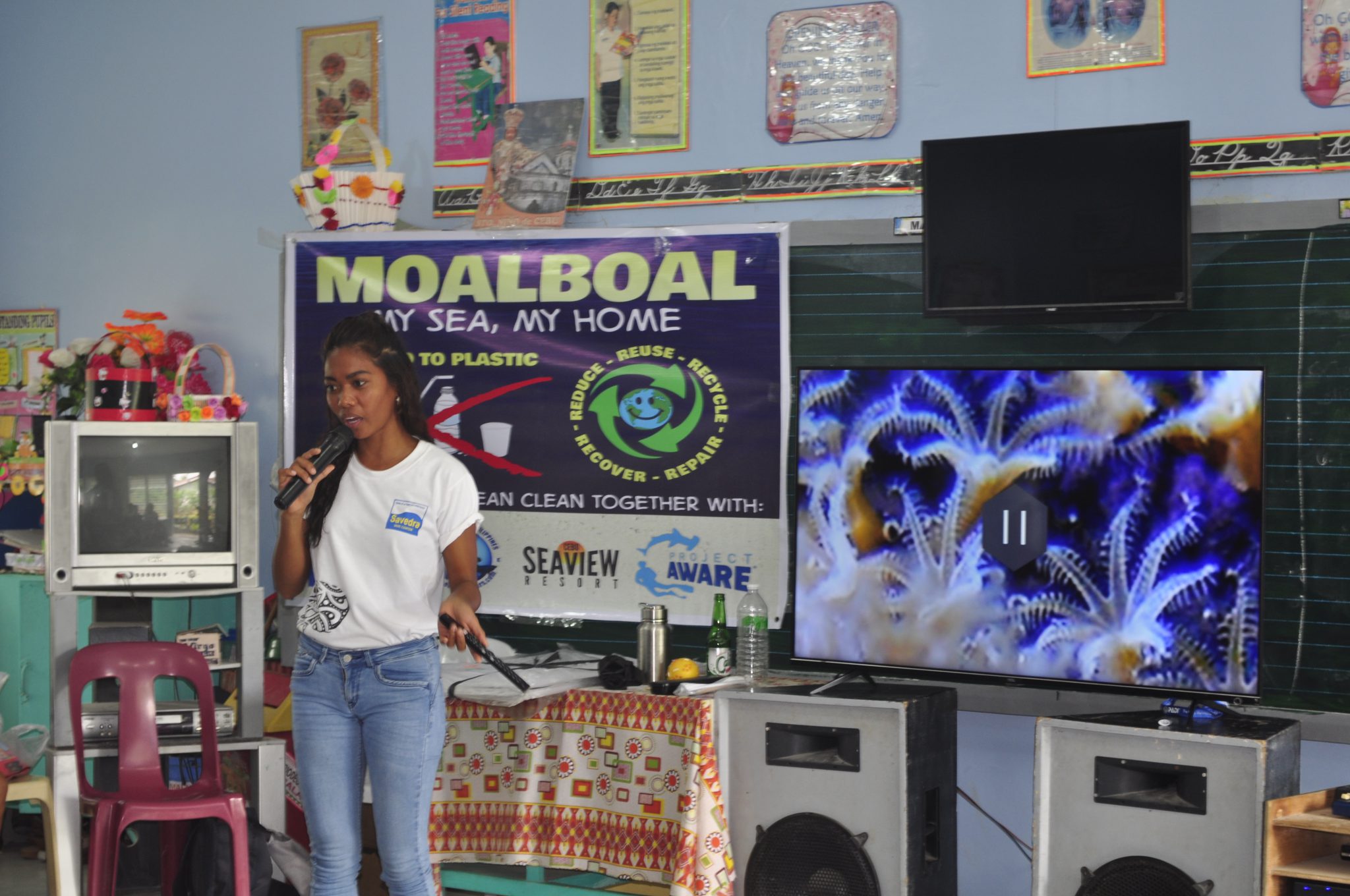 What is the Moalboal: My Sea – My Home Program?
The 'Moalboal: My Sea – My Home' program aims to educate students on their local marine life, found just a few hundred meters away from their school. This year the program had nearly 100 students participating from grade six, all aged around 12 years old. With the help of a team of international PADI Instructors and Divemasters, Cebu Seaview Resort and two PADI 5 Star Dive Shops, Savedra Dive Center and Cebu Fun Divers, multiple presentations workshops were held throughout the week. At the conclusion of the program, some students even had the opportunity to complete a Discover Scuba Diving course with PADI Instructors and were able to dive their local reefs.
What Presentations and Workshops Were Held During the Program?
On the first day of the program, PADI Instructors and Divemasters conducted several presentations to educate students on the importance of the ocean and its inhabitants. PADI Instructor, Maribeth Balane, then showed students videos of marine animals and coral reefs. After showing how these marine animals and corals interact through videos, she then explained how they coexist and actually benefit each other.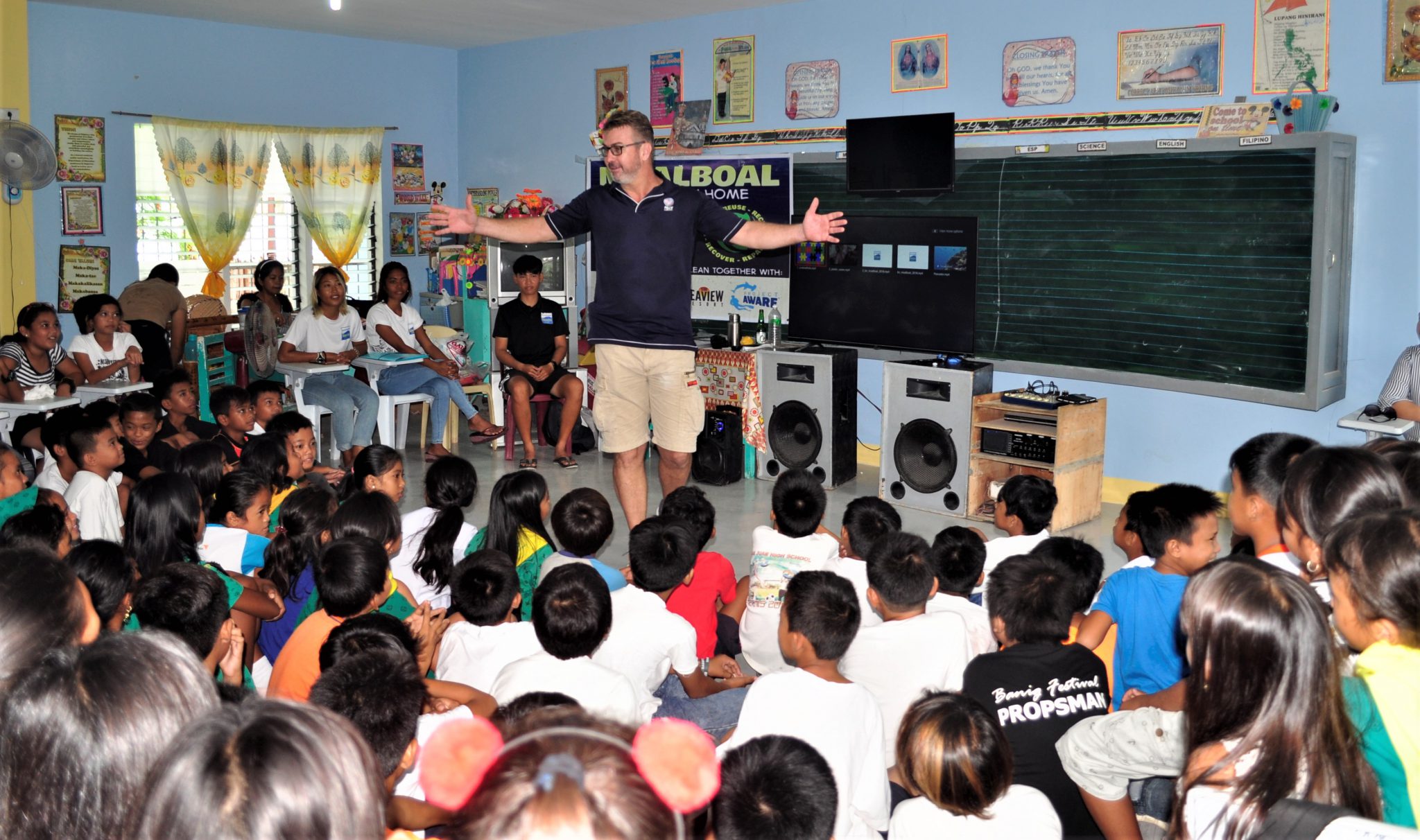 Next, Taiwanese PADI Instructor, Rylee Huang, talked about plastic pollution and how it's not only affecting our marine life but also the ocean as a whole. Throughout the presentation, you could see that the students were devastated and shocked that this was occurring. The presentation was followed by a workshop where students discussed how they can make a difference by changing some of their daily habits to reduce their overall waste and plastic usage.
Students were then shown another video but this time, of their local reefs in Moalboal. Most of them had no idea of the rich underwater environment that is right at their doorstep. From thousands of sardines and tiny pygmy sea horses to beautiful whale sharks, Moalboal has it all. Of course, a crowd favourite amongst the students were the beautiful turtles that are found just off the beach.
To finish off the day, students were divided into 12 groups and were asked to create a drawing related to the 'My Sea – My Home' topic. After two hours and lots of creativity, three groups were chosen as winners for their incredible poster drawings. All 24 winners were rewarded with the opportunity to go scuba diving for the first time.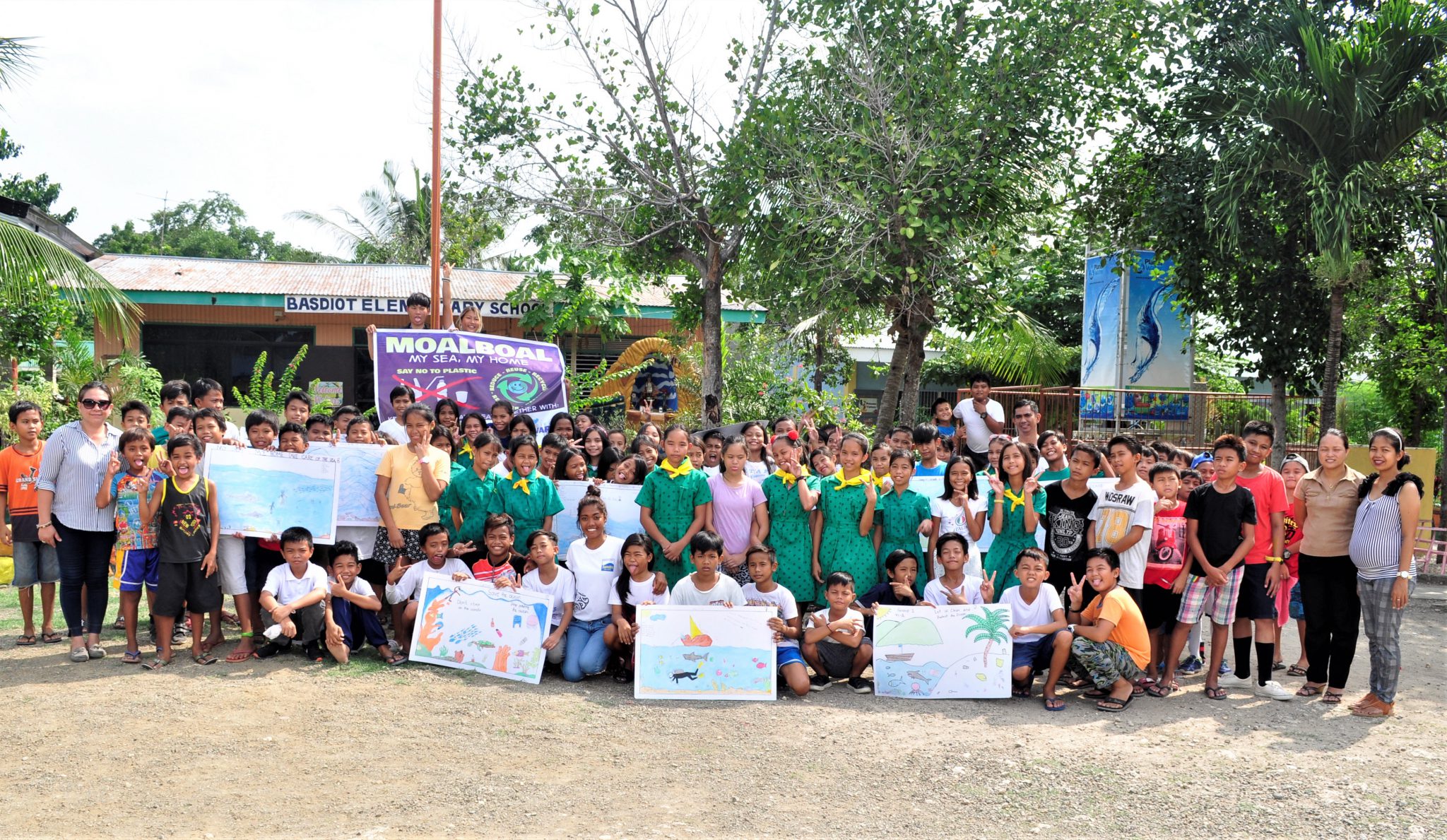 Winners of the Poster Competition Go Scuba Diving
The day after the poster competition, all 24 winners gathered at PADI 5 Star Dive Shop, Cebu Fun Divers, to start their Discover Scuba Diving course. First, all students were briefed thoroughly by their PADI Instructor, Beth. Next, they were off to the pool to start their confined water section of their course with PADI Instructors, Maribeth Balane, Rylee Huang and Oscar Pico Gras. All students were comfortable underwater as they began learning and mastering basic skills before heading into the open water.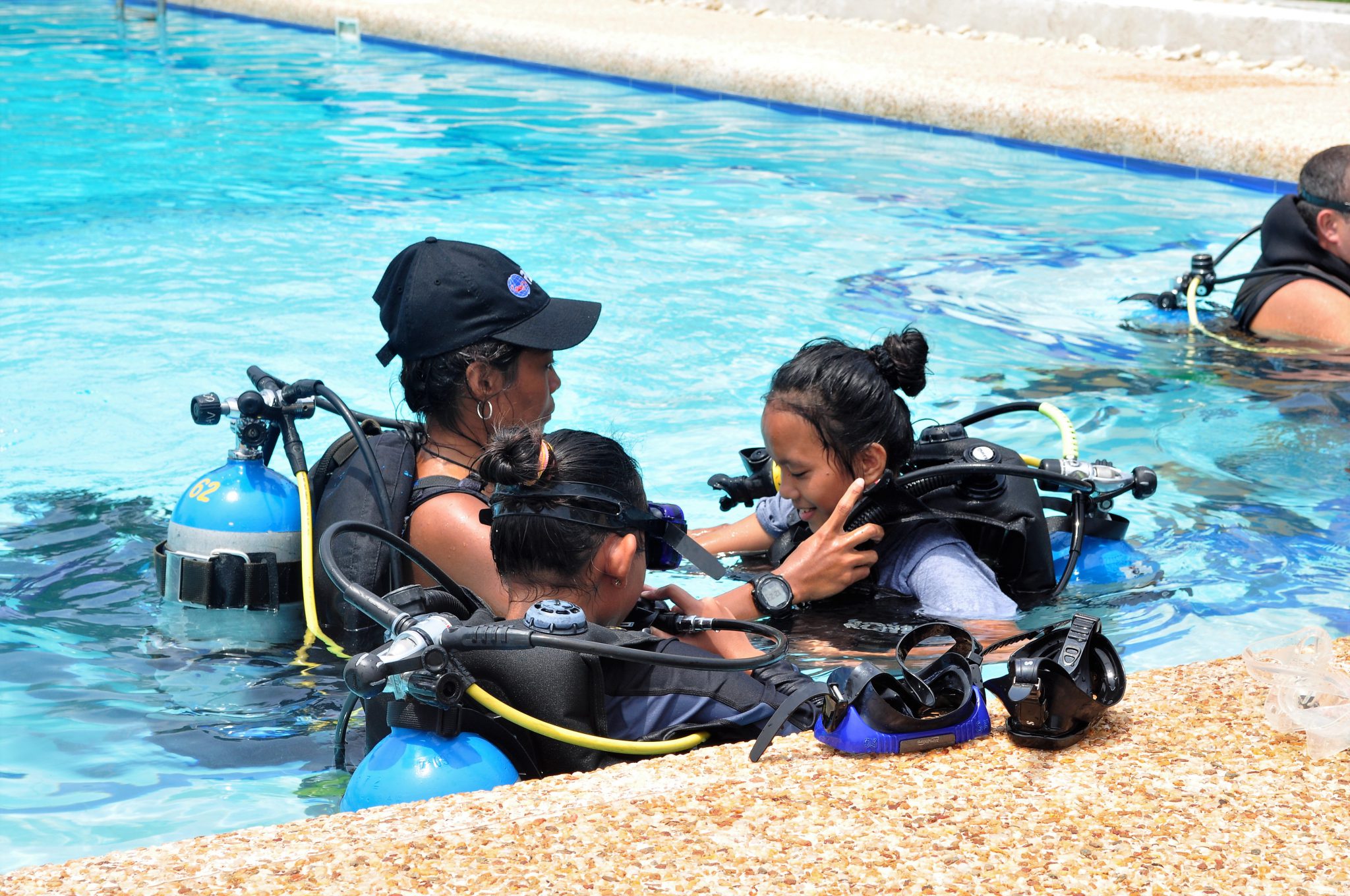 Next, it was time for the students to jump into the open water and practice all the skills they learnt in their confined water session. With a group of PADI Instructors and Divemasters, the students ventured into the sardine filled waters of Moalboal. Throughout the dive they were greeted with angel fish, pipe fish, trumpet fish, butteryfly fish, damsel fish, turtles and much more.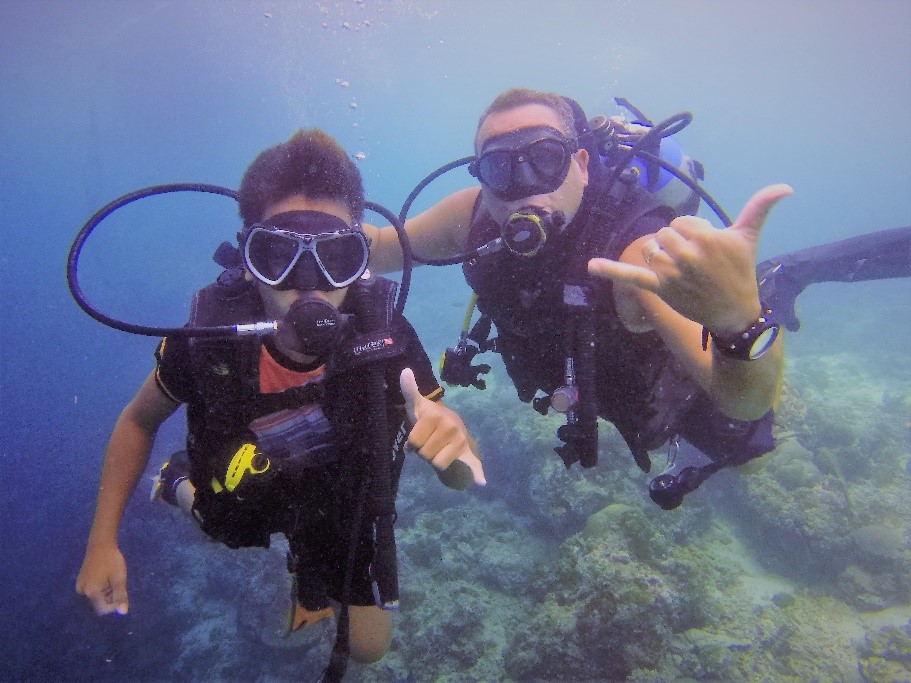 Just by looking at the students curious eyes underwater you could tell they were excited and enjoying the experience. When they came up to the surface after their dive, they were seen screaming with excitement as they discussed what they saw underwater.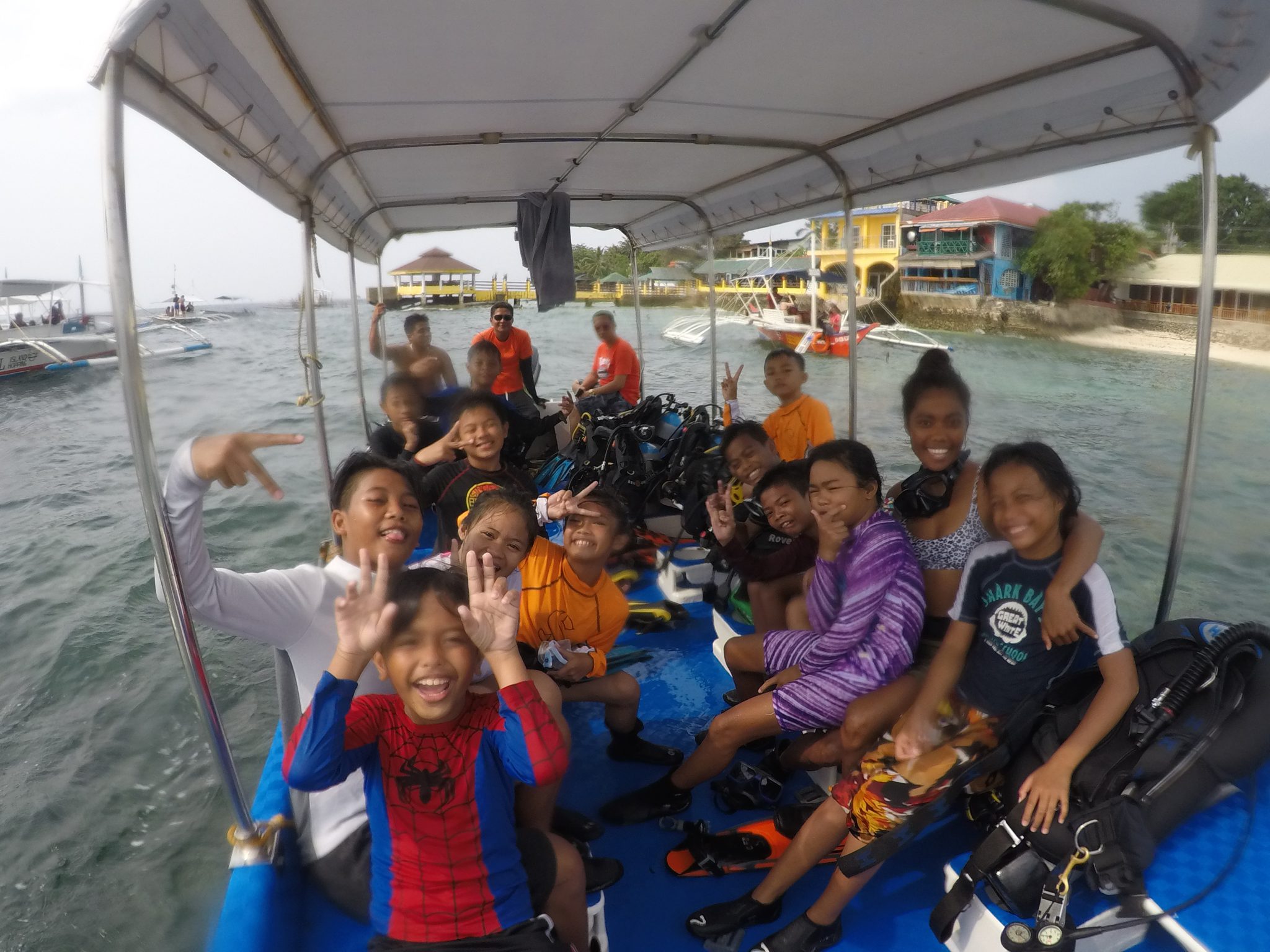 Learn more about how you can help educate and get children excited about conservation.