Open water certified? Check! Advanced Open Water qualified? Check! Dive trip booked? Check! So… what's next?
If you're committed to making diving a regular part of your life, the next logical step is to buy your own diving equipment. The advantages to this are endless – on your next trip, you'll have peace of mind in knowing that your gear fits well, works well, and works for you.
But where to begin? With the amount of choice in dive gear now available, the process can seem a bit daunting – but if you break it down and play with a a little patience, chances are you'll find yourself having lots of fun.
Start small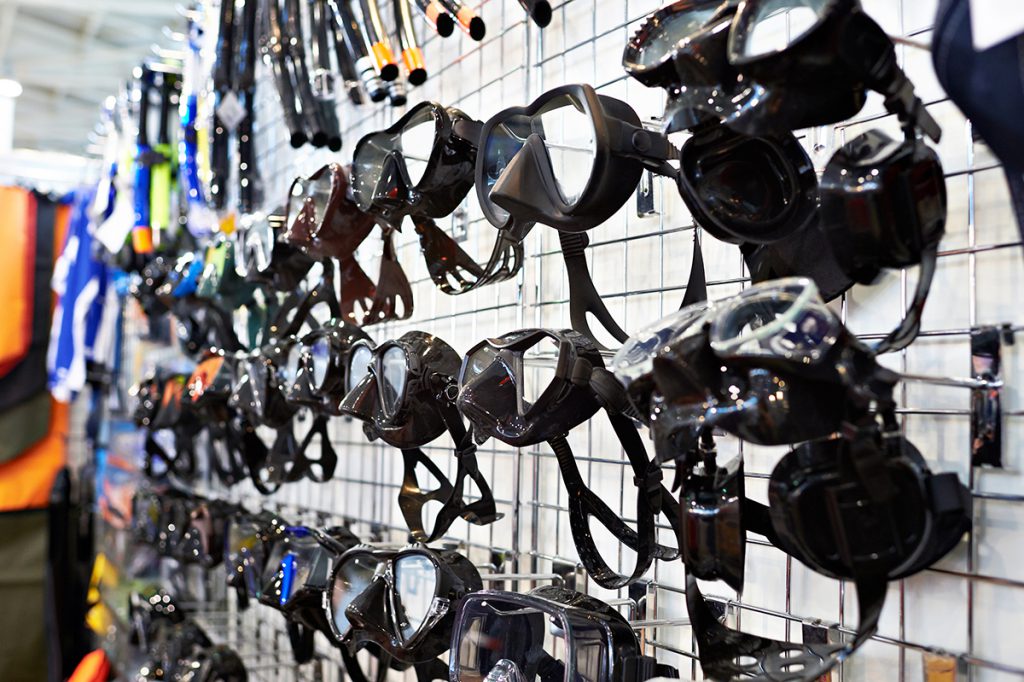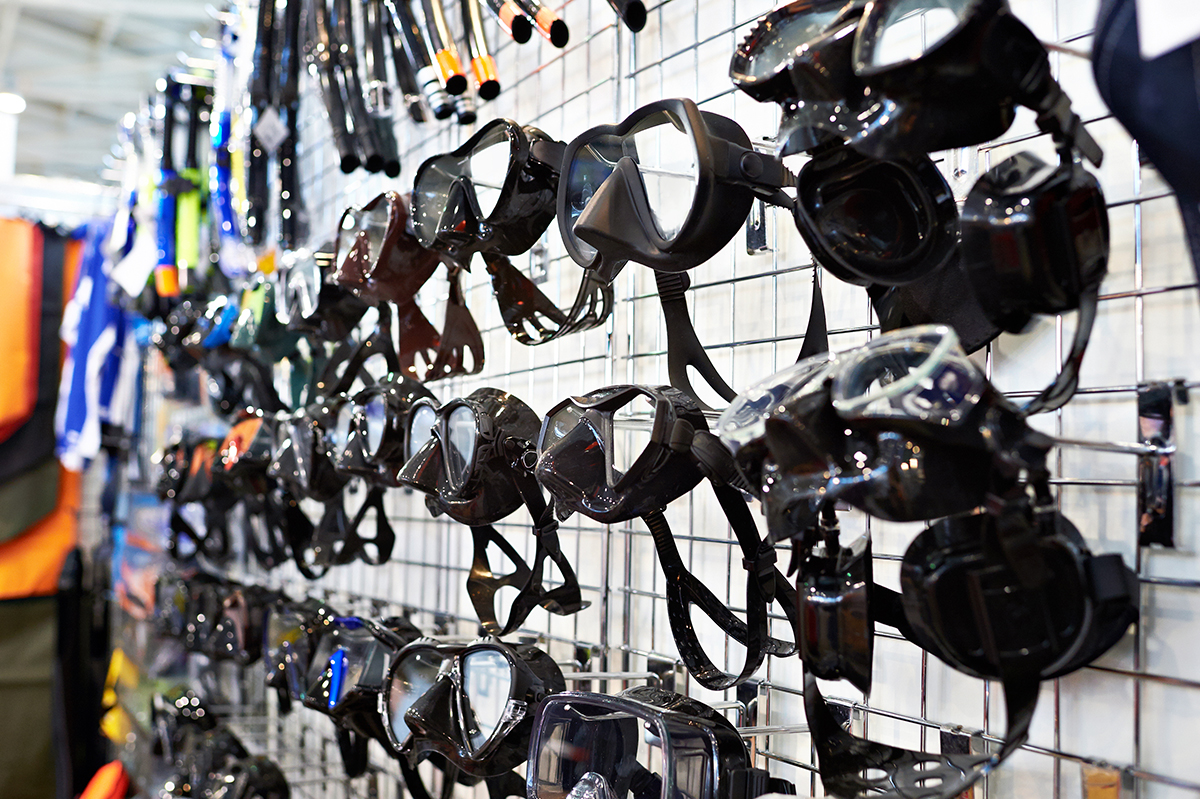 When I made the decision to go pro and start my Divemaster course, I didn't own any equipment at all, which left me at the mercy of the left-over rental gear at a busy dive shop. By the end of my course, I owned a (badly-fitting) mask and basic computer. Looking back, the course would have been much easier if I'd started with – at the very least – my own fins, boots, mask, and computer. It's common for new divers to invest in these basics even after finishing their open water course: if you think you're going to be diving more, this step makes a lot of sense. This way, you can start building up your dive 'wardrobe' bit by bit, and invest in the bigger stuff when you've got a better idea of what suits you underwater.
Research your diving equipment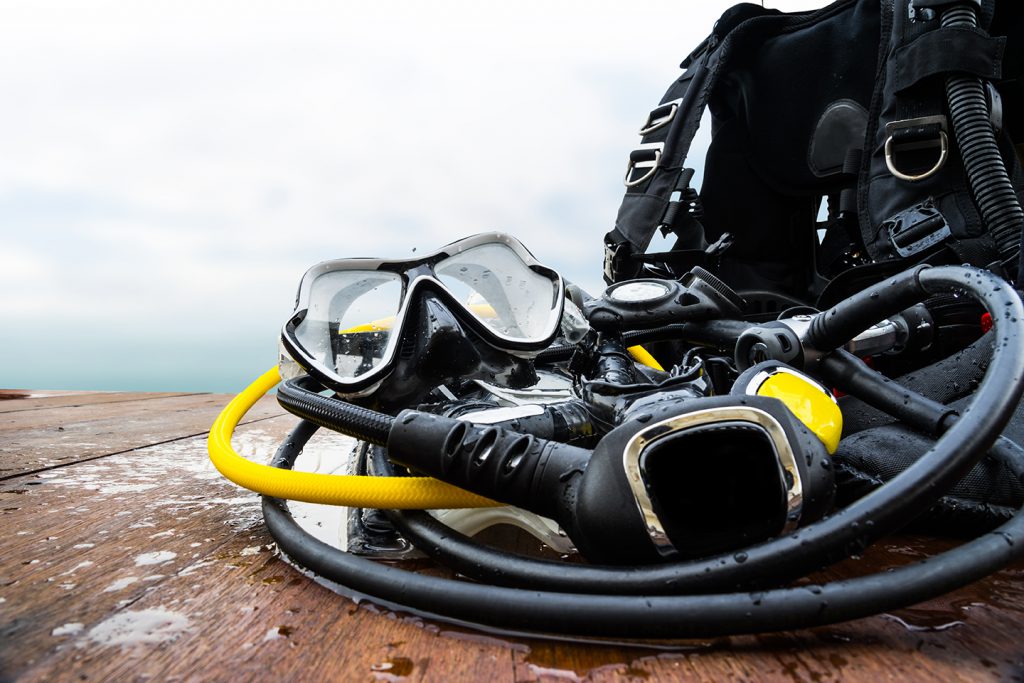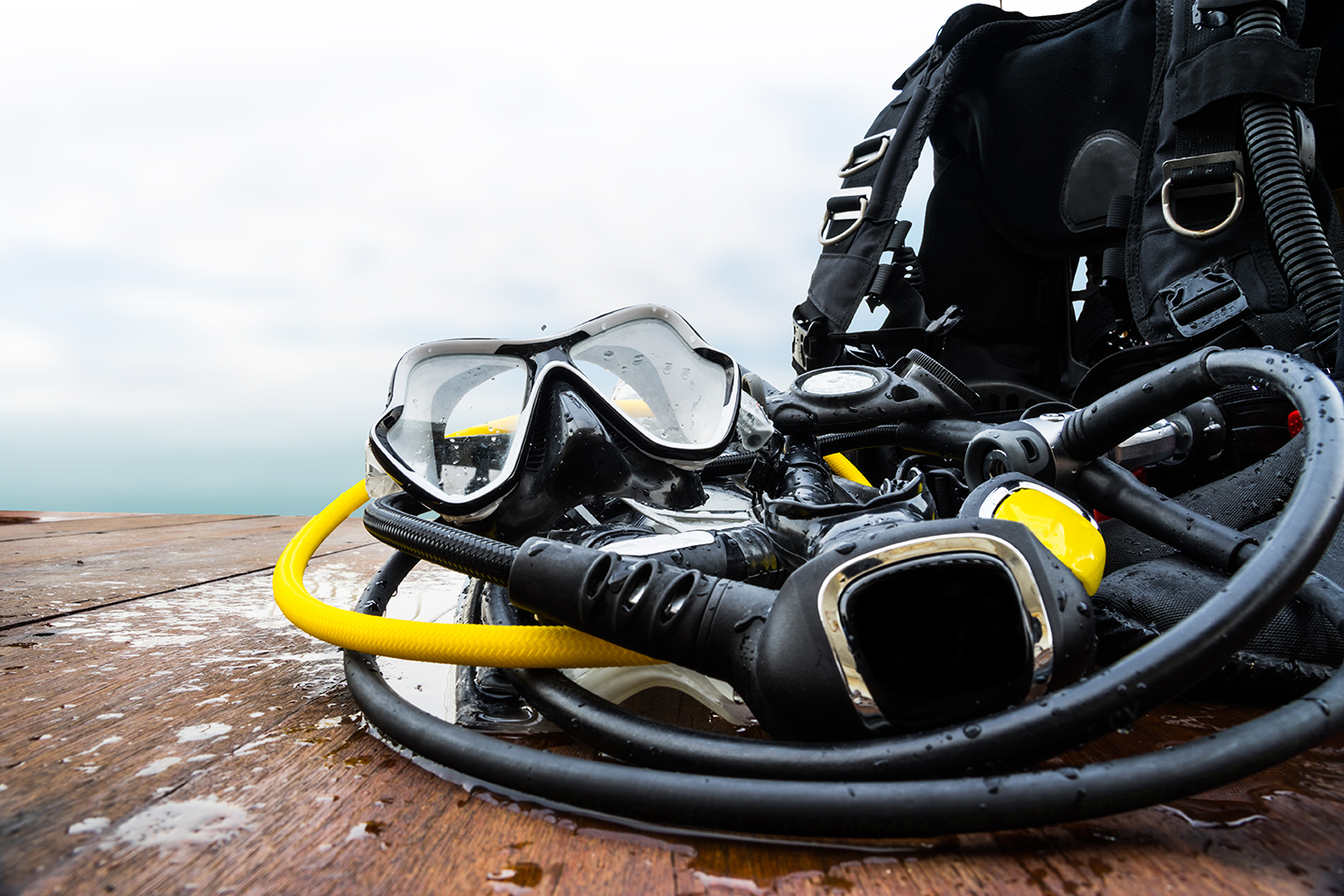 When it came to buying my own regs, suit, and BC, I didn't do any research into diving equipment at all, and instead just wandered around my nearest dive shops in Hong Kong. I lucked out and ended up with some great gear, but I did pay a fair bit for it. Be savvy and spend some time on the internet before you set out for the big stuff – there's a lot of great forums out there full of divers with advice and recommendations on kit and where to buy it, don't forget you can also ask PADI's community on Facebook, and read the equipment blogs. It's also worth checking out places like eBay or Craiglist for gear, but be careful – ALWAYS make sure dive equipment is in working order before you use it, even if it means getting it serviced yourself.
Learn it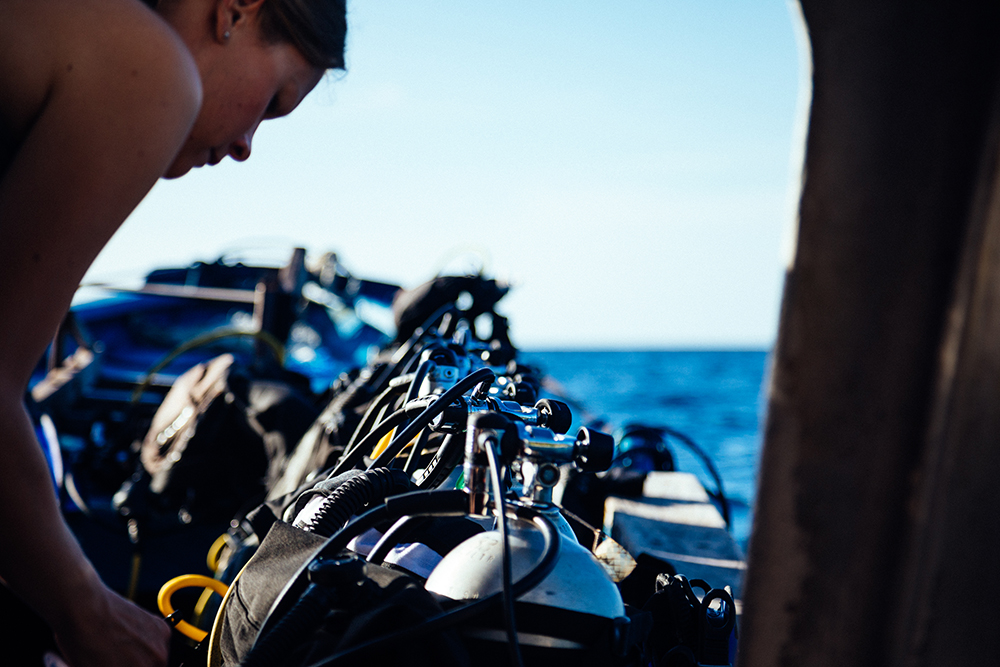 So you've done your research, you know what you need, you've found brands that you like, and you've discovered a shop that stocks them. Now for the fun bit! When trying on new SCUBA gear for the first time, the best thing you can do is ask a professional at the store to help you make sure it's fitting properly (before you go in, it's also worth having a noodle around on Youtube for guides on how masks, BCDs, and suits should fit.) Once you're happy with your choices, ask for advice on looking after it – how should you store it? Transport it? Where can you get it serviced? How often should it be serviced? Make sure you get all the information you need, and don't worry about sounding like a novice: at the end of the day, it's your equipment that keeps you safe under the water.
With a bit of preparation, putting your first dive kit together can be a fun and exciting experience. And, with the proper care, you'll have equipment that suits your needs and lasts for many dive trips to come!
---
About the Author
Originally from the UK, Liz Wilkie has been working, writing, and diving her way around Asia, Australia, and Europe since 2010, and is currently a PADI MSDT in Cyprus. She's trained in Thailand, the Philippines, and Indonesia, and teaches English Language during the off-seasons. You can find out more about Liz here and here