From the Great Barrier Reef all the way to the island archipelagos of Melanesia, the Coral Sea Foundation are working to protect our oceans. Through their combined philosophy of science, ecotourism and sustainability, they have been meeting with traditional land owners to develop a range of marine reserves. By developing these marine reserves, the Coral Sea Foundation hope to enhance fisheries and ecotourism resources for village locals. Furthermore, the Coral Sea Foundation are also using their 'Sea Women of Melanesia' scuba diving program to educate indigenous women on how to protect these local marine reserves.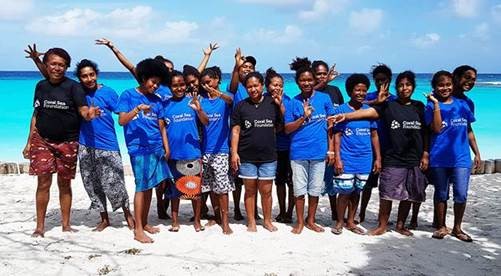 Sea Women of Melanesia Program
The Coral Sea Foundation created the 'Sea Women of Melanesia' program to empower indigenous women with scuba diving and marine science skills so they can take an active role in protecting their local coral reefs. Last month, the program saw 17 Papua New Guinea women successfully certified as PADI Open Water Divers in the Conflict Islands. During this time, these women also undertook a one-week Marine Reserve Survey training course to provide them with the necessary skills needed to create and monitor local marine protected areas. At the conclusion of both courses, all participants were provided with the necessary field survey equipment (manuals, slates, underwater paper, field guides) and snorkeling gear, allowing them to monitor marine reserves at their home islands.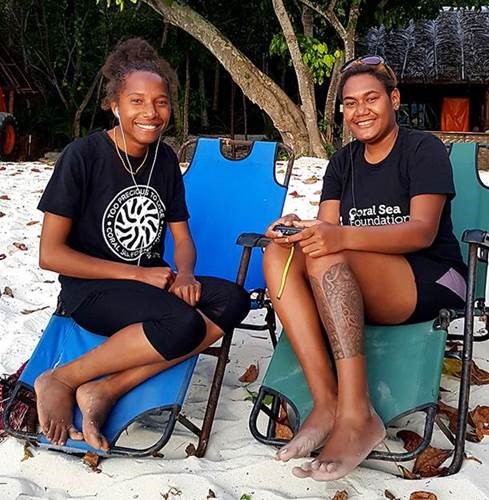 17 New Locally Managed Marine Areas
During this trip, the Coral Sea Foundation was also successful in securing 17 new locally managed marine areas in the diverse region of the Louisiade Archipelago, along with an updated management plan for the Conflict Islands. The Foundation secured these areas by meeting with local senior land owners and ward members from the Engineer Deboyne Island groups. Not only has this resulted in the protection of local coral reefs, but fishery resources and ecotourism assets for local communities have also been secured. This fantastic achievement by the Coral Sea Foundation has now doubled the total number of registered local managed marine areas in Papua New Guinea!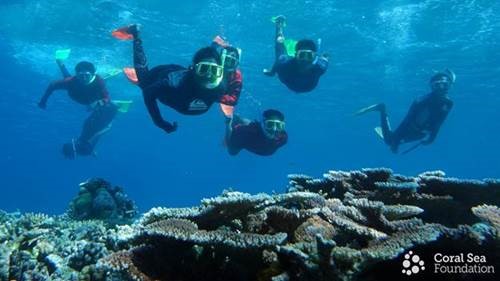 Congratulations to all 17 of our new PADI Open Water Divers and to the Coral Sea Foundation for your continued work in supporting the Great Barrier Reef and Papua New Guinea!
Find out more information on Coral Sea Foundation and become a PADI Open Water Diver today!