As blizzards, ice storms and freezing temps become the reality for many of us Northern Hemisphere dwellers, scuba spots around the world are heating up. In particular, the Deep South of the Maldives and the Red Sea in Egypt offer fantastic shark diving, while Myanmar and Chuuk Lagoon should be your tropical getaways of choice. However, not everything is warm and balmy. The last month of the year brings the best time to jump into the waters of Norway. Read on to find out why.
December is a popular month for scuba diver to travel, so let's not waste any more time. Here are the top 5 scuba diving destinations for the 12th month.
---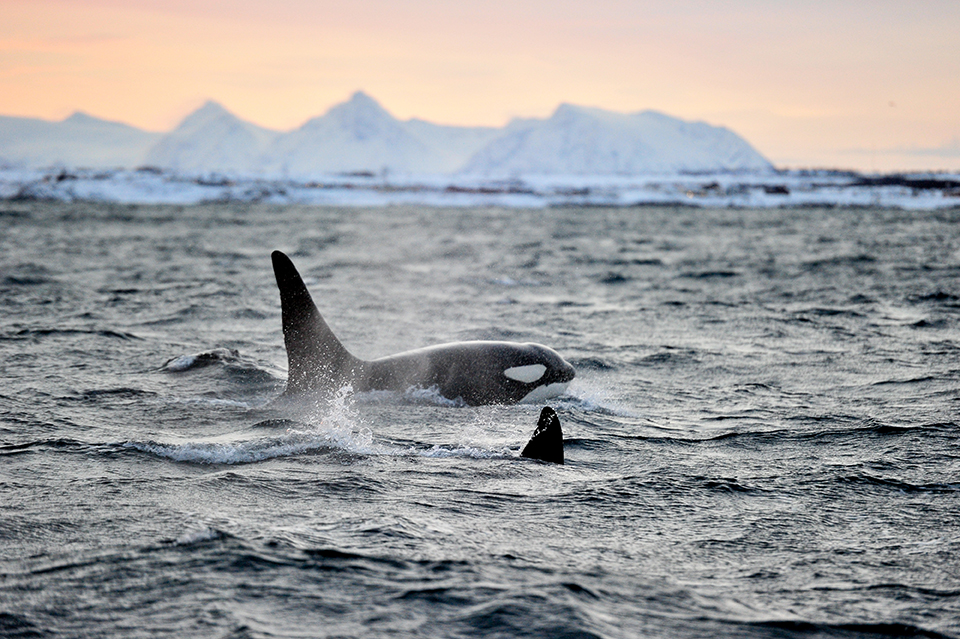 1. Norway
Although it's part of the Northern Hemisphere, which is freezing over in December, Norway offers divers some pretty noteworthy winter experiences to divers. From October to February each year, pods of orcas patrol the Norwegian coast and boats full of marine enthusiasts attempt to snorkel with them.
In particular, December is ideal for seeing both orcas and humpbacks. These large creatures follow the herring track along the Kaldfjord, a sheltered area outside of Tromso. After Christmas, the marine giants will move out into the open sea, making them a tad harder to find.
Keep in mind that this trip is best completed by liveaboard. You're going to want all the time you can get on the water in order to find the orca pod or humpback whales and have your turn in the water with these intelligent animals. And the main activity is snorkeling rather than diving. Bubbles scare the animals away. As a final note, you're going to want to pack a dry suit for this trip.
Editor's Recommended Liveaboard: M/S Sula
View All Liveaboards in Norway
---
2. Deep South of the Maldives
With tons of shark action, December is the best month for diving in the far southern atolls of the Maldives. Around these remote islands, you'll see pelagic species making their way through channels and around pinnacles. Drift dive to see silkies, hammerheads and tiger sharks. Mantas and whale sharks are often present, too. As an added bonus, coral reefs in the far south are like those of 25 years ago due to a lack of tourism pressure.
December starts the northeastern monsoon in the Maldives. This time of year offers the best visibility and plankton-rich currents draw in the most marine life. Be warned, however, that currents are the strongest during this monsoon season.
Due to the remote nature of the Maldivian Deep South, liveaboards are the best option for diving this area. Most boats travel to Vaavu, Meemu, Thaa and Laamu Atolls, while a few touch Huvadhu and Addu Atolls. You'll love the fact that these are some of the least dived areas of the Maldives.
Editor's Recommended Liveaboard: MY Sheena
View All Liveaboards in the Maldives
---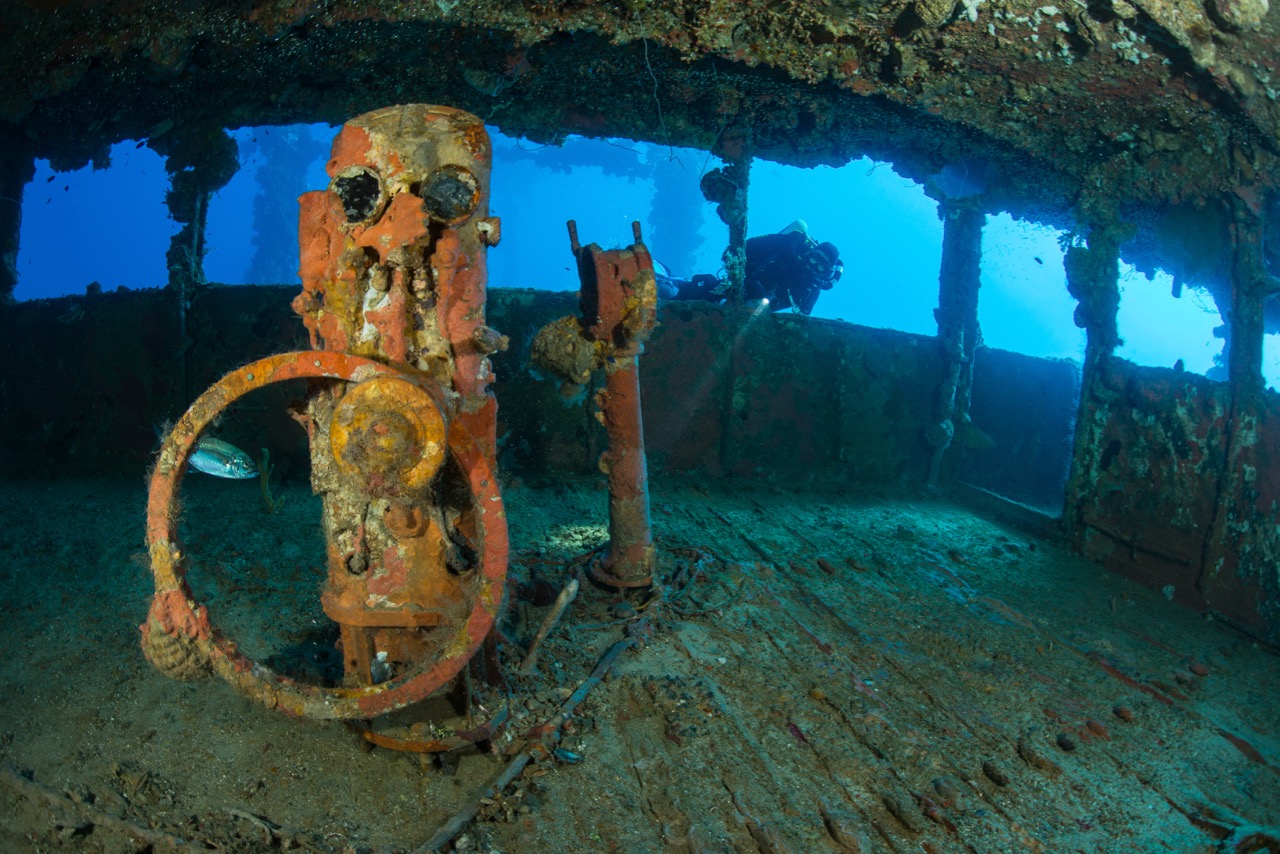 3. Chuuk Lagoon, Federated States of Micronesia
Possibly the best wreck diving destination in the entire world, Chuuk (Truk) Lagoon in the Federated States of Micronesia is at its peak in December. Back in World War II, more than 200 aircraft and 60 ships were sunk during an Allied attack on the Japanese naval base. Today, this represents a Japanese memorial, but is open to scuba divers with more than 50 dive sites to explore.
December is within the peak months of October to April. During this season, you can expect dry conditions and warm water temperatures. You'll only need a 3mm wetsuit. However, it's important to note that diving is possible in Chuuk Lagoon year-round. Marine life and wreck conditions change little from month to month.
While you'll find dive resorts scattered around Chuuk, traveling by liveaboard is highly recommended for divers wishing to visit all the best wrecks in a single week. Remember that December is peak season, so book your trip to Chuuk Lagoon as early as possible.
Editor's Recommended Liveaboard: Truk Master
View All Liveaboards in Chuuk (Truk) Lagoon
---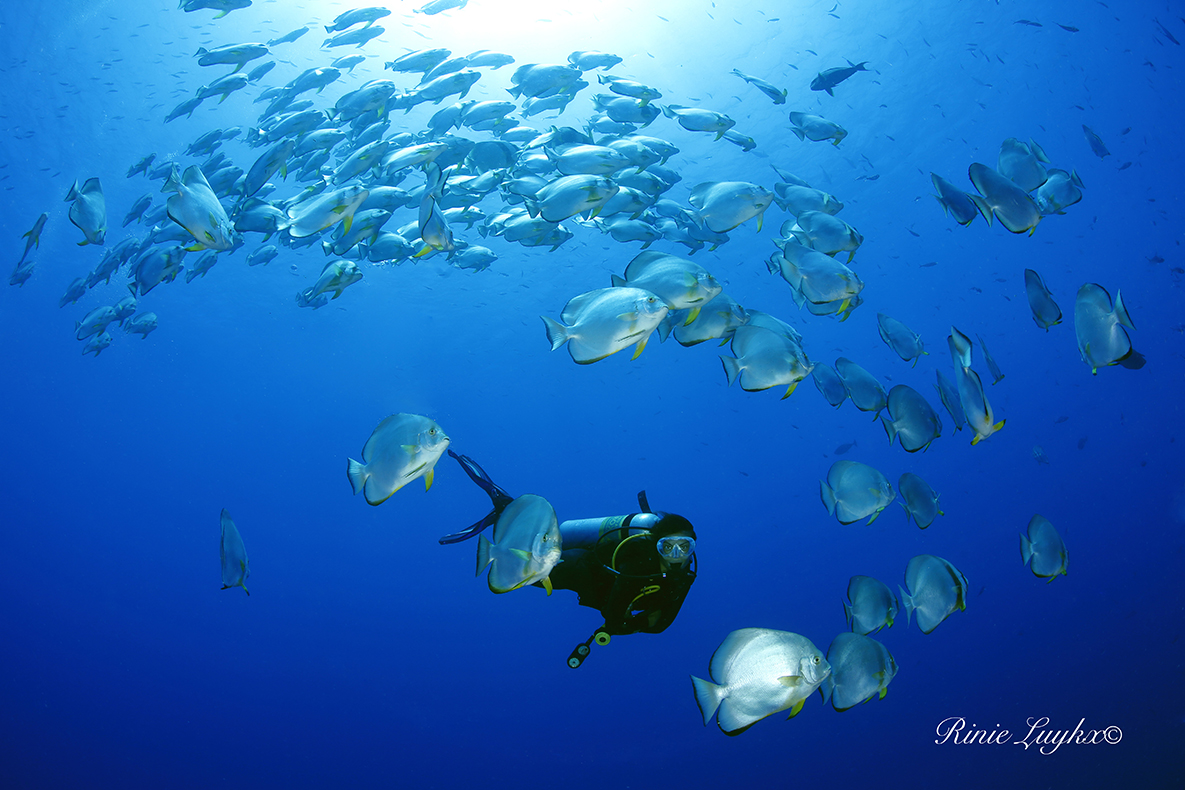 4. Red Sea, Egypt
Although the water and the weather has turned cooler, December is a great month for shark action in the Egyptian Red Sea. Oceanic whitetips and hammerheads love the cooler temperatures, so be sure to keep your eyes looking into the blue.
In addition to spotting sharks, you'll still be able to enjoy the rest of the Red Sea. The wrecks and reefs don't change much depending on the season.
As an added bonus, the winter months are the best time for above the water sightseeing. So, if you'd like to combine your trip with an excursion to the Pyramids of Giza or Alexandria, this may be the best option for you.
Egypt does have a well-equipped scuba diving infrastructure (unlike Sudan), but diving by liveaboard is still recommended. By staying on the dive boat, you'll have access to more remote dive sites, and you'll get to spend more time there.
Editor's Recommended Liveaboard: MY Blue Planet 1
---
5. Myanmar
One of Asia's newest liveaboard destinations, Myanmar offers a glimpse of unspoiled reefs and a chance to feel like an explorer. There's already a variety of discovered sites, and more are being added each season. By far the most popular destinations for diving in Myanmar is the Burma Banks and the Mergui Archipelago, a chain of 800 islands off the southwest coast. Here you'll find schools of devil rays, nurse sharks and the occasional whale shark as well as a bunch of small stuff like frogfish, lobsters, crabs and colorful shrimp.
The best time to dive in Myanmar is from November to April. Often, this is the only time to dive in Myanmar as liveaboards don't travel the route in the offseason. In December, the water is very calm and visibility can reach 92 feet (30 meters). In addition, plankton blooms can pop up, increasing the chance of seeing manta rays, whale sharks and other megafauna.
Because Myanmar hasn't yet developed a tourism infrastructure, liveaboard is the only practical way to dive in this country. Most boats depart from nearby parts of Thailand and last 7 to 10 days.
Editor's Recommended Liveaboard: SY Diva Andaman
View All Liveaboards in Myanmar
---
Ready to book your December scuba diving holiday? Send us a message to speak with one of our 24/7 agents. We'll help you find the best destination for you!