With fewer than two percent of divers ever earning the distinction, the PADI® Master Scuba Diver™ rating is the ultimate achievement in recreational diving, and one that signifies an accomplished and experienced diver. In order to attain the rating, a diver must be a PADI Advanced Open Water Diver, a PADI Rescue Diver, have earned five PADI Specialty certifications, and have logged a minimum of 50 dives.
Among this elite group of divers is an incredible diversity of people around the globe – all with unique stories, that demonstrate ways in which earning the Master Scuba Diver (MSD) rating has positively changed their lives. Below, are six inspiring MSD stories that show that any diver with enough passion and dedication can achieve this rating.
Jonathan Alai
Having only started diving a few years ago, and now just recently earning his Master Scuba Diver rating, Jonathan is proof that a profound love of diving and exploring the underwater world, along with great dedication can bring about great achievement.
"A couple years ago, my uncles gave me an Open Water Diver course for my birthday. I didn't expect it would have made such a huge impact on my life. In less than two years I've been scuba diving in almost every continent: from Florida to Sharm El-Sheikh, from the Philippines to the Canary Islands, the Bahamas and of course, Italy, my birthplace. Being recognized as a role model is becoming easier now with the highest recreational scuba diving certification. MSD is an important training period before taking my Divemaster course – I hope to continue to improve all my skills, learning from more experienced divers and helping newbies in their growth too. Another aim of my MSD will be to grow the diving community with tales of exotic seas, photos, and videos. I've been a photography enthusiast for years, even before becoming an OWD, and I decided to mix these two passions and bring my camera underwater. Improving photography skills in such an amazing environment is really exciting!"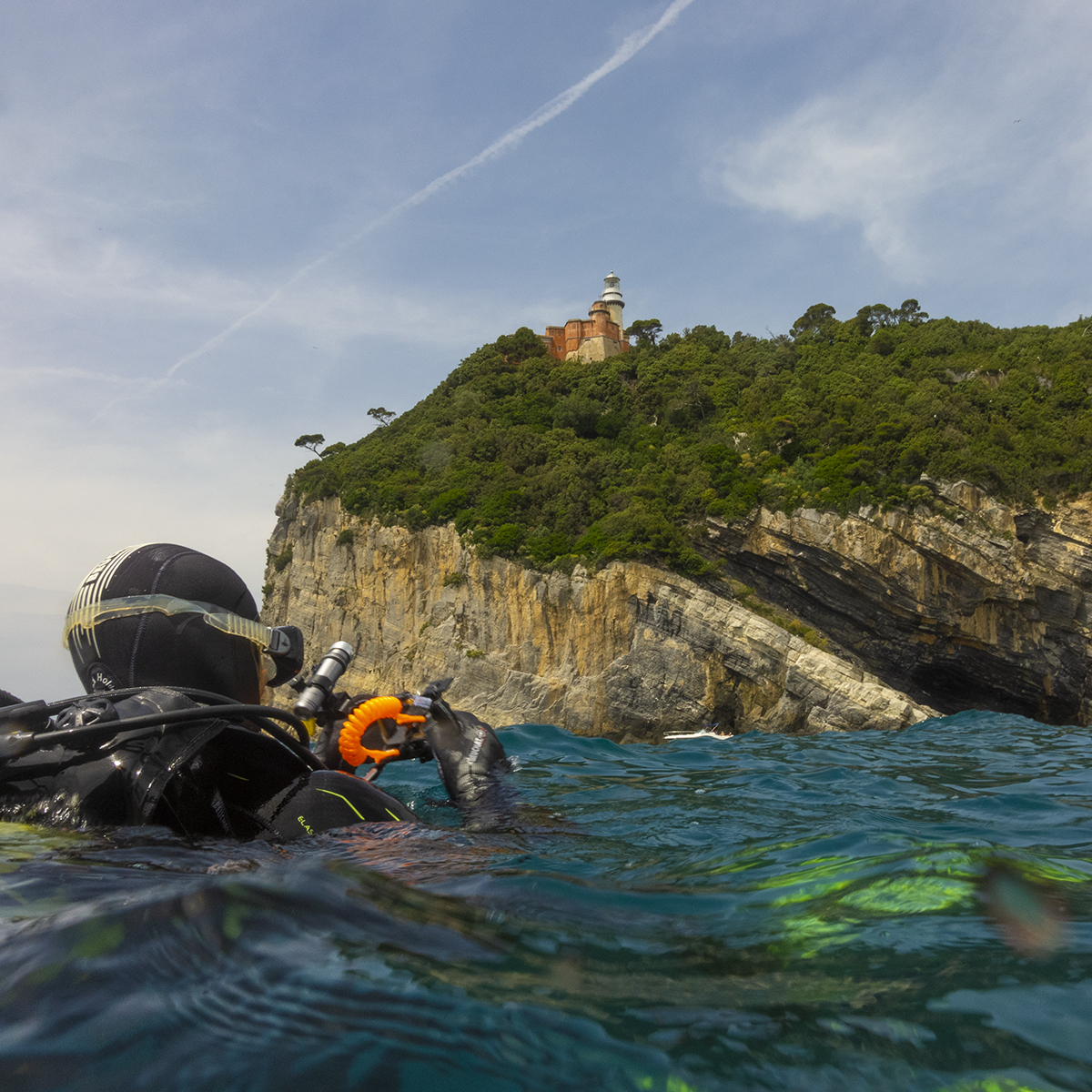 Brooke McConnell & Oli Baierl
With a shared love for the underwater world, and a desire to become the best divers they can be, the journey to become Master Scuba Divers has enabled this young Australian couple to hugely improve their skills in buoyancy, underwater navigation, and so much more – together!
"After becoming enamored with the feeling of breathing underwater during our Open Water Diver course, we decided to purchase all our own scuba gear. However, what we quickly realized was that we 'had all the gear… but needed to gain more skills'. Our main interests were to improve our buoyancy and our underwater navigation. After our Rescue Diver course, we then enrolled in the Peak Performance Buoyancy and Underwater Navigator Specialty courses. After finishing these two courses we then found out that we only needed to complete three more PADI Specialties and log a few more dives to become MSDs. Throughout our MSD journey we learnt new skills while perfecting old ones, improved our confidence underwater, perfected our buoyancy, and learned more about how to be safe dive buddies for each other. Most of all we just loved getting back in the water and enjoying the underwater world."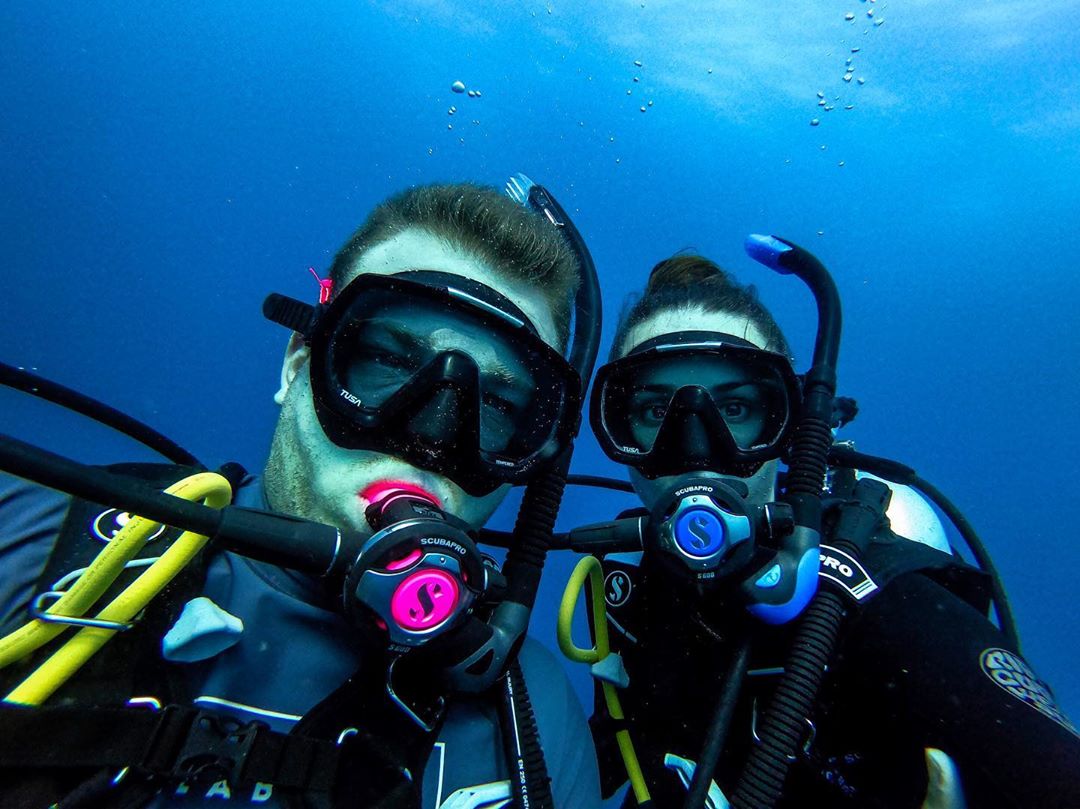 Gilles Turner
As the winner of the 2018 MSD Challenge, Gilles is clearly a prime example of what it means to be a PADI Master Scuba Diver. Achieving this elite diving status has positively helped Gilles transition from military life to civilian life.
"I retired after 25 years in the Canadian Armed Forces in June 2015 and Primary Reserve in January 2017, and became a bit bored in my transition to civilian life. I completed my Open Water Diver course in June 2017 and decided pretty early on to pursue the MSD qualification, as I would take progressive training and specialties that I wanted or needed in order to dive here in Canada. Pursuing the MSD qualification gave me something to focus on – staying active physically, mentally, and to a point socially. I believe this was a component which helped with my transition out of the military; plus I met some great people along the way. Being a good dive buddy and prepared diver was probably the key thing I took away from the Rescue Diver Course and my experiences during my journey to MSD."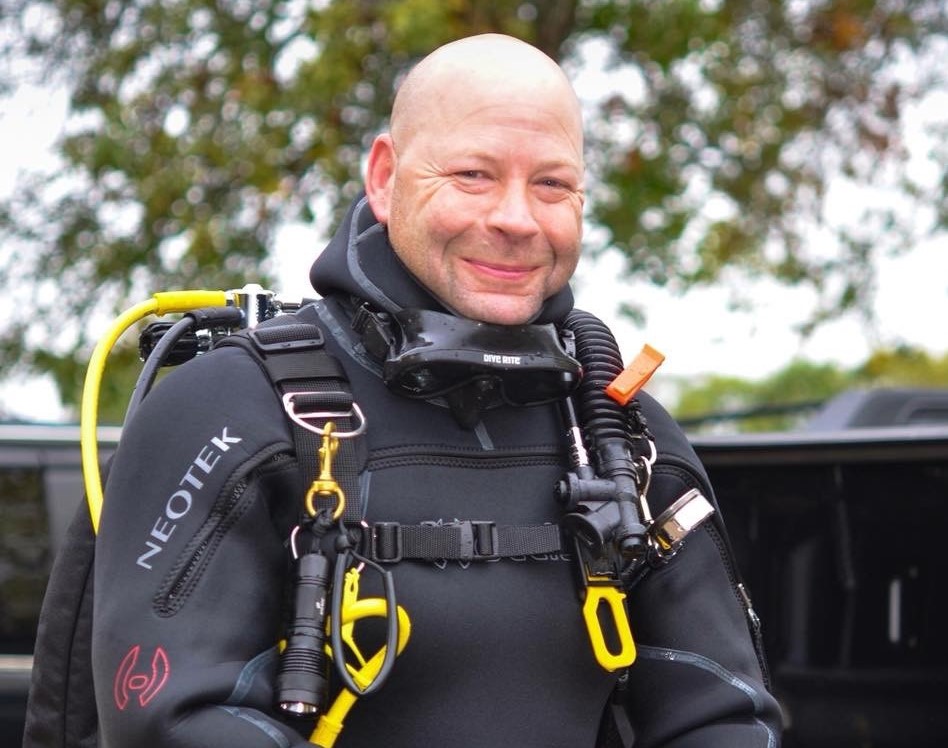 Jordan Clements
At 12 years old, Jordan was one of the youngest Master Scuba Divers in the world. Now 13, this Florida native's immense passion for diving and interest in ocean conservation led her to achieve the Junior MSD rating with great success – and this is clearly just the beginning for her!
"I have learned so much valuable information that has made me a stronger and more confident diver, as well as emergency skills that I can use not only to help my dive buddy in an emergency, but I can use these potentially life saving skills to help someone like my little brother when I babysit him. I can dive deeper through the various certifications I earned, I have learned about breath control, and I have become better at being neutrally buoyant which is extremely important to not damage the coral reefs or disrupt the marine life. I have also gained attention from earning my Jr MSD certification which I am trying to use to do something positive to raise awareness about our oceans and marine life. I recently started a YouTube channel and Facebook page to encourage kids to take an active role in caring for our oceans through scuba as it could have a positive impact on the health our oceans and environment."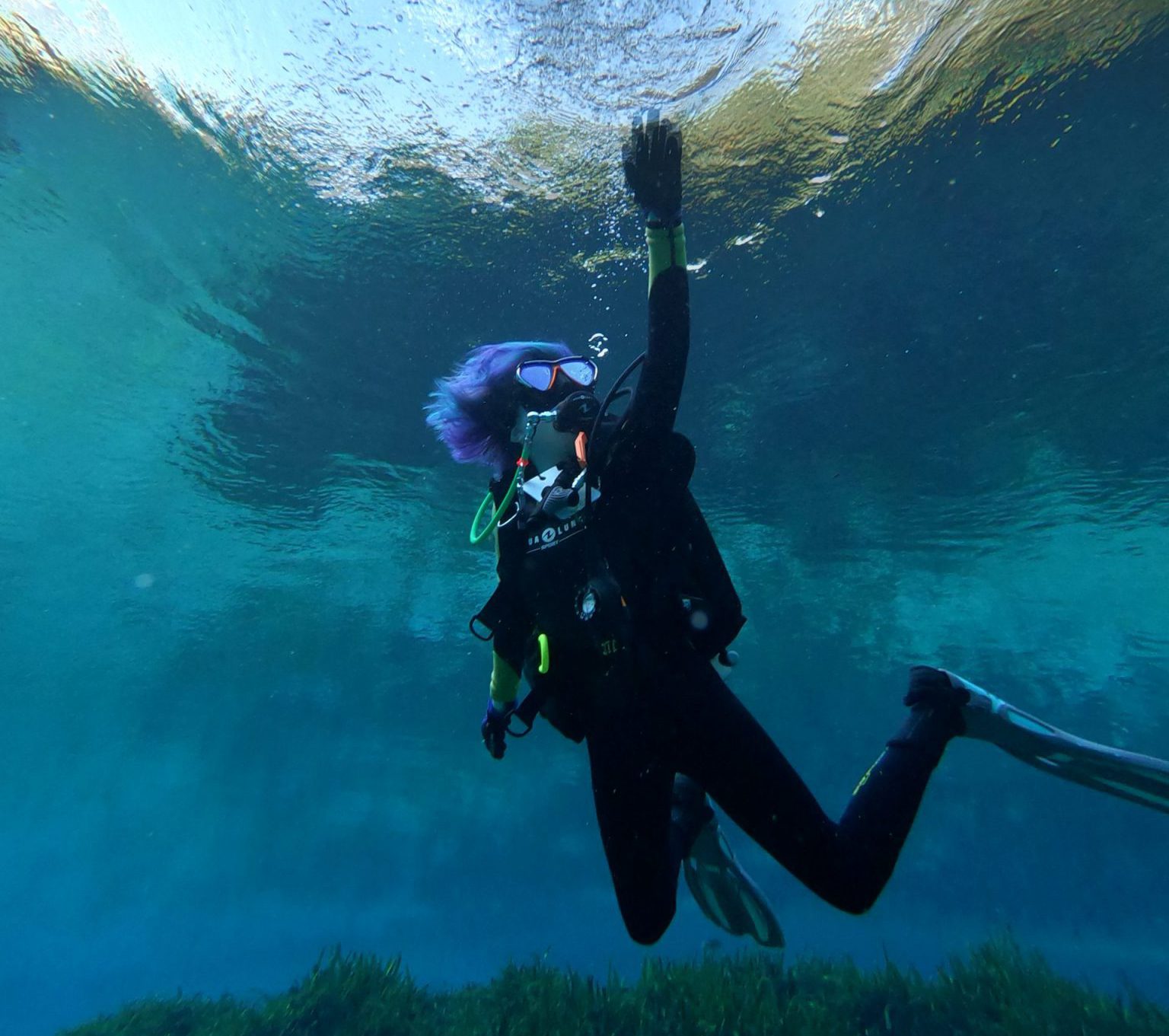 Alison Hush & Brendon Gillies
As new parents, Allison and Brendon found that the journey to achieving their MSD ratings allowed them to spend time together, re-connect with diving and the underwater world, all while working towards a goal together.
"We completed our Open Water Diver certifications together back in 2009 and absolutely loved it. After that, we only really dived a couple of times a year when we were on vacation. We also took a few years off when I was pregnant with our now two year old daughter. After we were ready to jump back in the water, we felt we needed to brush up on a few skills that we forgotten from having so much time on land. With the MSD rating, we chose a number of specialty courses that we believed would make us more skilled and confident divers. The specialty we most enjoyed was Peak Performance Buoyancy. We both feel this was super beneficial in setting us up to be better divers. We are now more comfortable underwater and are able to glide along effortlessly and consume less air for longer dives. It's a win, win! Being new parents we don't have a lot of time for ourselves and when we do manage to get out of the house, it's usually separately so one of us stays with our daughter. Completing MSD credentials has been fantastic because it gets us out there, underwater, enjoying a common interest together."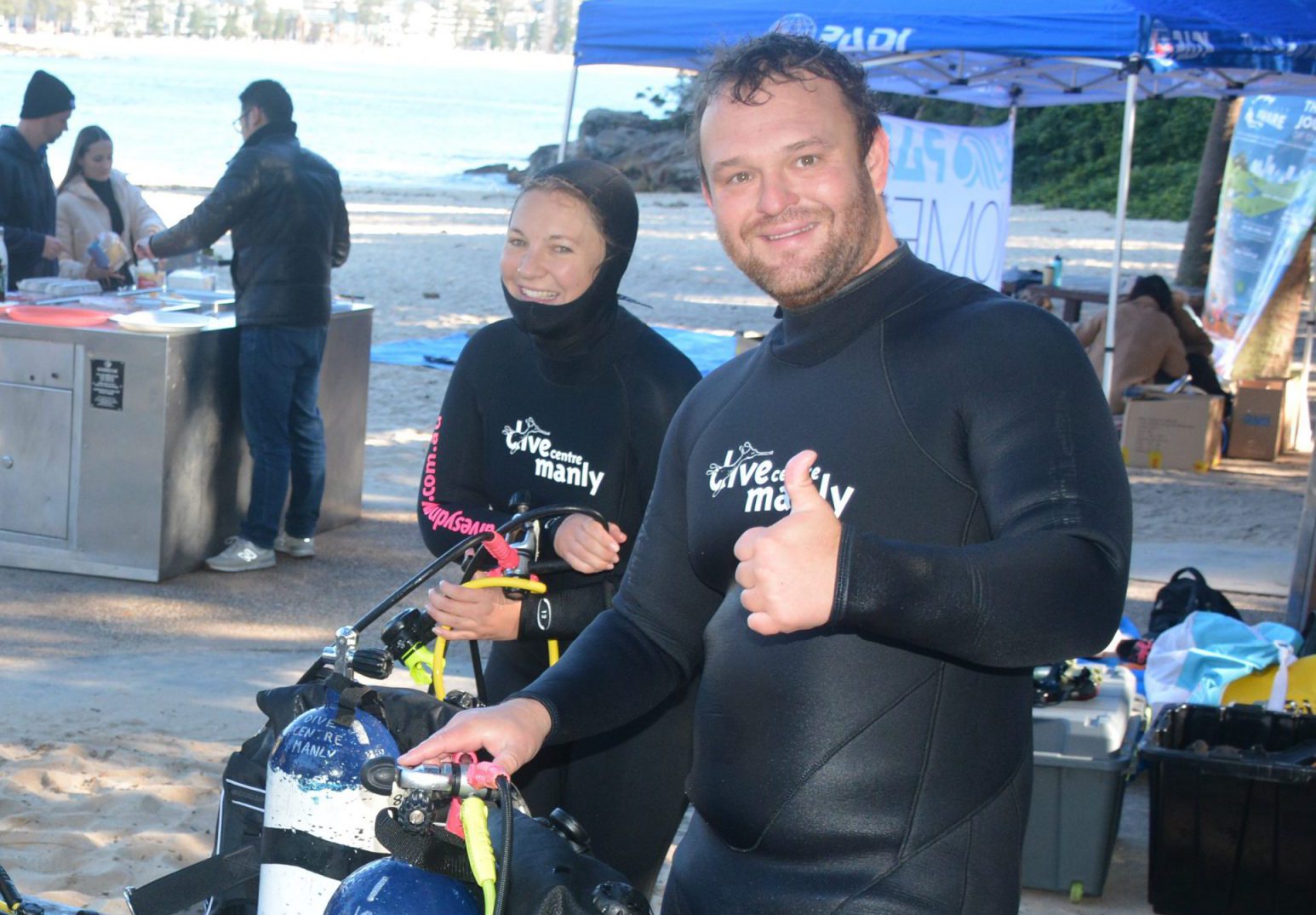 Sharon Loh
In 2016, Sharon achieved her Master Scuba Diver rating in Thailand – taking her from a nervous diver to a confident and knowledgeable diver. Her skills are now so impressive that other divers look to her as an example.
"Prior to taking the Rescue Diver course, I had three PADI Specialties under my belt. When I decided I was ready for a diving transformation, I decided to get out of my comfort zone and travel to Koh Tao, Thailand to complete my Rescue Diver course and two PADI Specialties – in order to attain MSD level. Achieving my MSD rating was a testament that "I did it" and it is a personal achievement that I am proud of. While completing my Rescue Diver course and specialties on Koh Tao, I also created memories that I will forever keep as my travel enabled me to make new diving buddies. Prior to becoming a MSD, I had a bad habit of relying heavily on my dive buddy, rather than myself for dive checks and awareness underwater. Once I achieved my MSD rating, it certainly wasn't just the rating (which by the way it is awesome to be recognized as the highest level in recreational diving), but my confidence as a diver literally took a turn for the better. I transformed from being a complacent diver to becoming more confident both above water and underwater. My skills in buoyancy, for example, improved greatly to the point that my dive buddy commented she wanted to dive more like me!"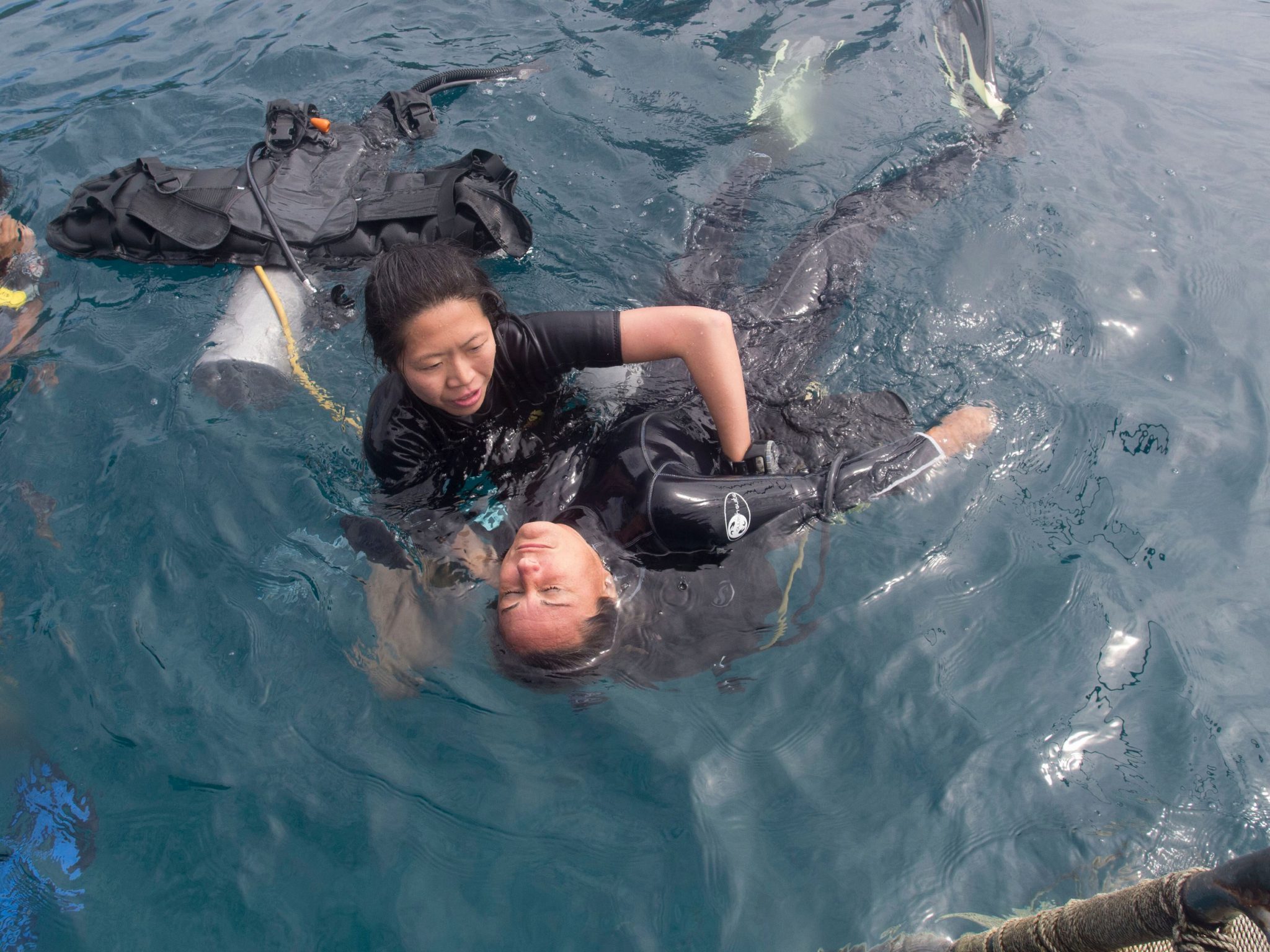 Inspired to earn your own Master Scuba Diver rating? Check with your PADI Dive Center or Resort about starting your journey toward becoming a MSD – continue your underwater adventures, improve your diving skills, and become an elite diving role model for others.
Earn your MSD rating between August 1st and December 31st, 2019 and you could win a dream dive trip as part of the 2019 Master Scuba Diver Challenge.