Bonaire is beloved for its extensive shore diving options for divers of all levels. And what makes it even more fun is that you can customize your dive itinerary based on your schedule. To make planning even easier, here's a look at some top dive sites in Bonaire and why each deserves a stop on your underwater journey.
Karpata
Located on the northwestern shore of Bonaire, the stunning drop-off at Karpata is a steep wall that makes this one of the best wall dives in the area. After taking in the panoramic views of the abyss, keep your eyes open for the massive elk horn corals that hide critters like octopuses and eels.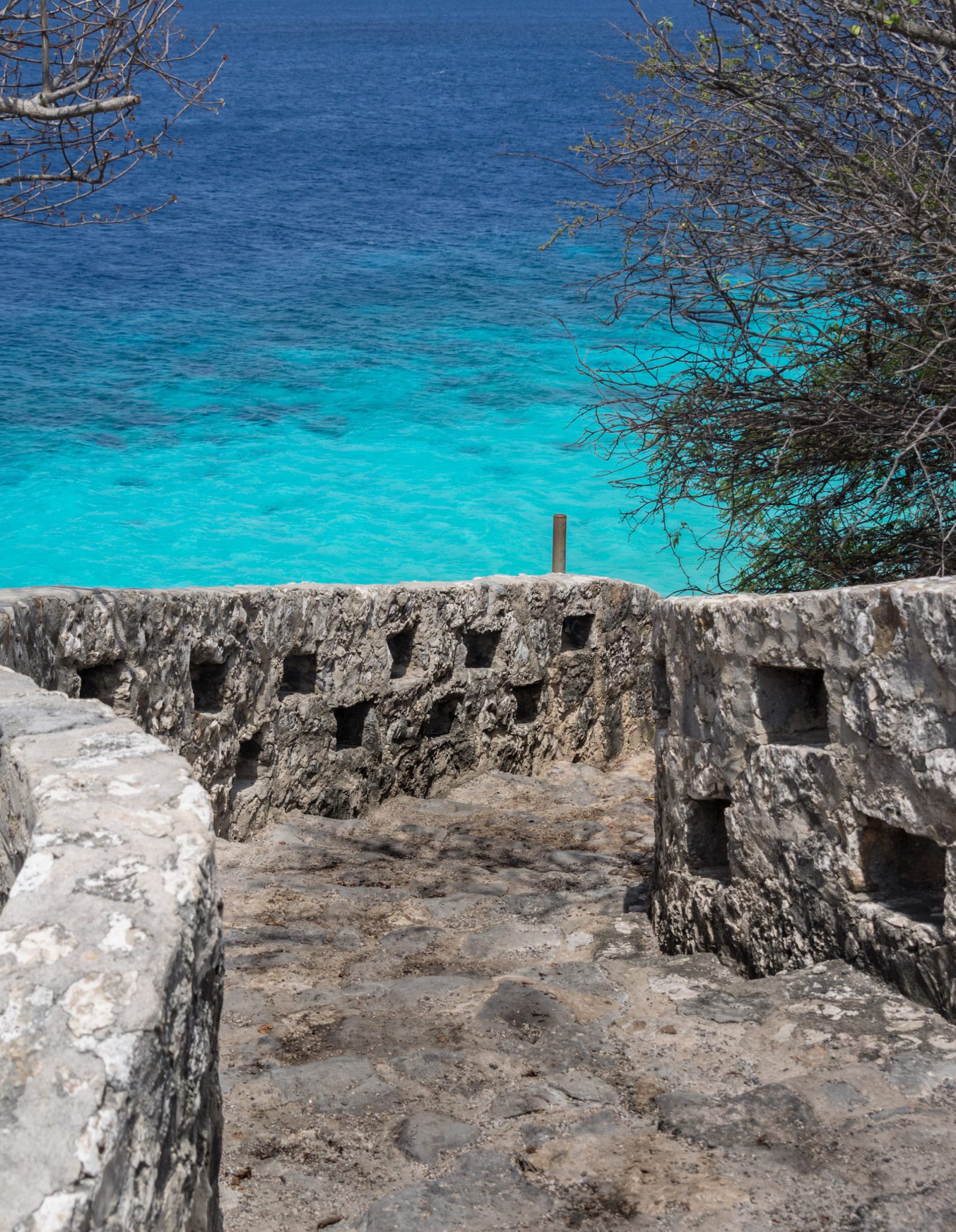 1,000 Steps
Don't let the name fool you. There are technically only 64 steps that lead from the road down to the beach's entry point for the 1,000 Steps dive site. Once you're there, discover reef structures filled with marine life, darting sergeant majors, and the occasional fly-by from a turtle or manta ray.
Salt Pier
The pilings at Salt Pier create a photographer's dream and are perfect for shots with dramatic lighting highlighting large schools of fish, colorful sponges, and curious barracuda lurking in the shadows. With depths ranging from 15 to 50 feet (5-15m), it's a great site for beginners and pros alike.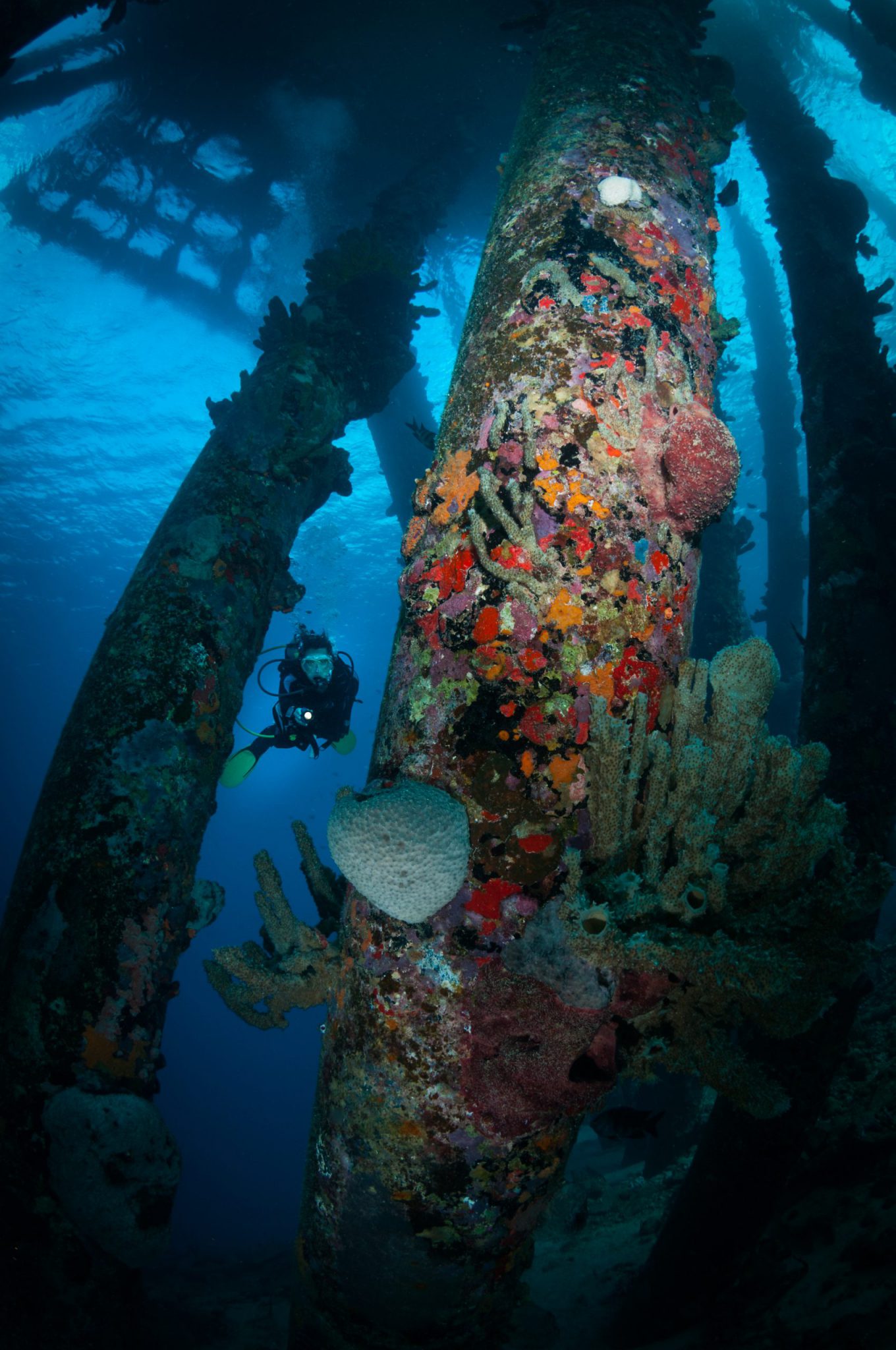 Hilma Hooker
Wreck dive fans make a point to visit the Hilma Hooker, Bonaire's famous wreck dive. The 240ft (73m) artificial reef is accessible at 60ft (18m) with the mast at 99 ft (30m), granting divers a fair amount of bottom time. Since its sinking in 1984, it's become a home for a plethora of coral and marine life, making it great for divers of all levels.
Learn more about diving in Bonaire.