In 2016, the 193 Member States of the United Nations created the 2030 Agenda for Sustainable Development. The plan includes 17 Sustainable Development Goals (SDGs) focused on issues such as poverty, inequality, and environmental concerns. The SDGs are not just a call to action for countries across the planet, but the underwater world, too. For the diving community, this means cleaner water, stronger sanitation methods, and a focus on marine conservation.
To support these efforts, Project AWARE is bringing light to this mission with the recently launched Achieving a Sustainable Future infographic. The user-friendly visual highlights where divers across the globe are supporting the 169 targets set by the United Nations, through leading or participating in Dive Against Debris surveys, Adopt a Dive Site, taking underwater citizen science actions, and making #EveryDiveASurveyDive.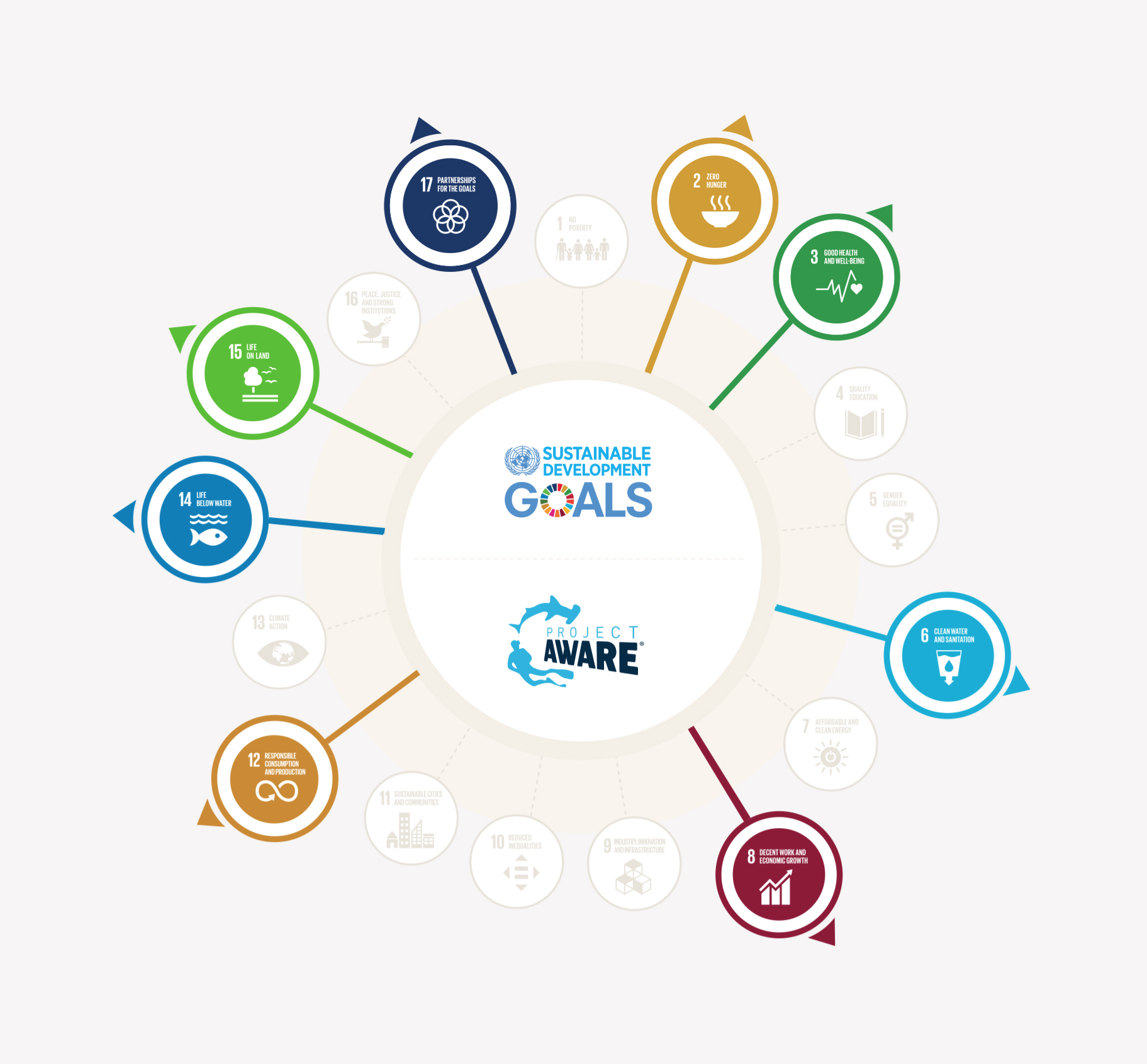 The Project AWARE goal: To prevent and significantly reduce marine pollution of all kinds by 2025.
"Our global community can meaningfully contribute to global conservation targets and accelerating action for the implementation of the UN Global Goals through participation in underwater citizen actions for a clean and healthy ocean," says Ian Campbell, Project AWARE Associate Director, Policy and Campaigns.
The implementation of SDGs not only takes a big step toward underwater conservation but the wellbeing of the world as a whole. Marine debris is harmful to the economy, natural resources, food security, and overall health of the global population.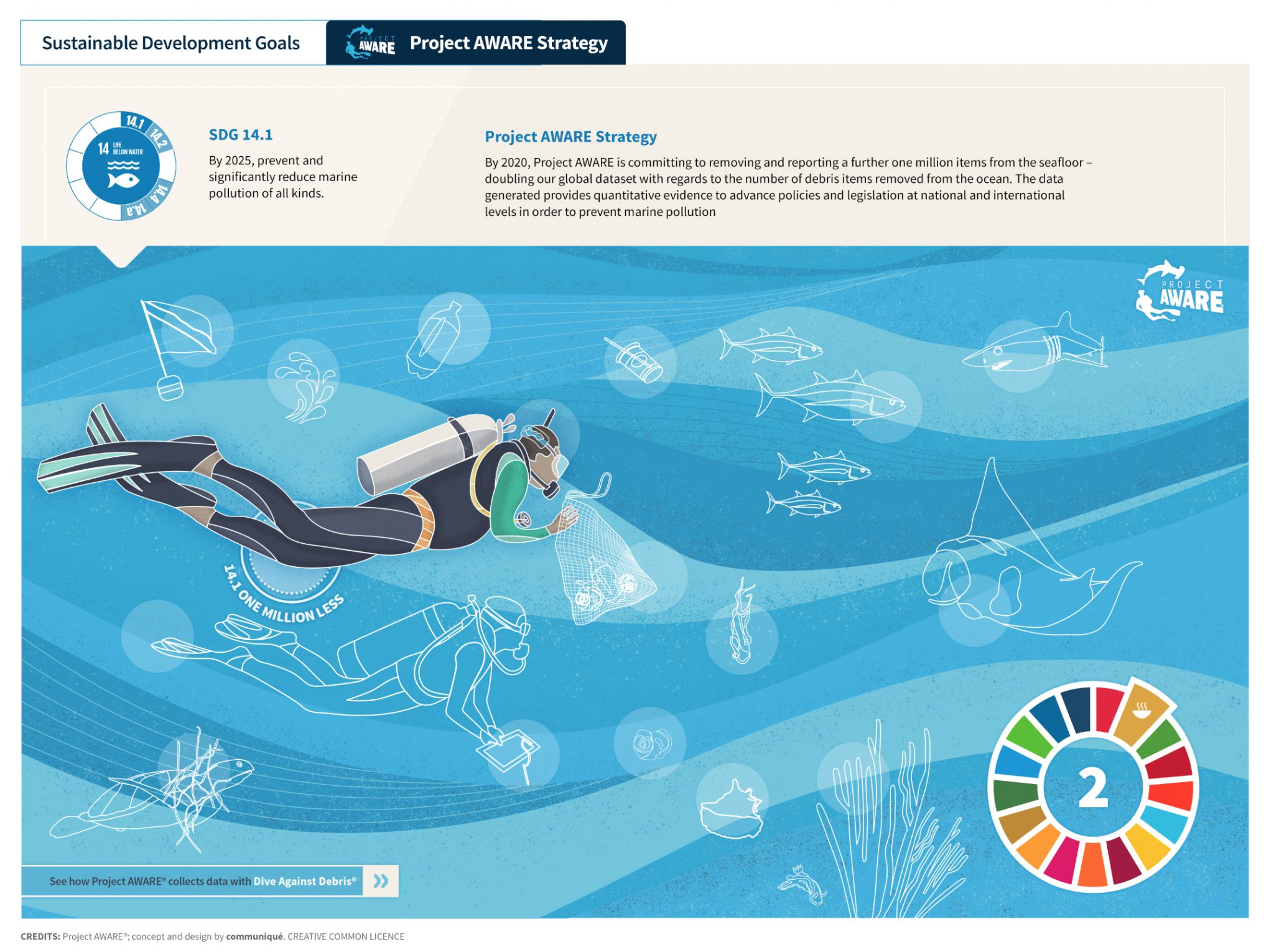 To provide further aid, Project AWARE is working with governments from some of the top five countries with the most plastic leakage. The standardized survey protocols and data reported through the Dive Against Debris app are helping these nations monitor and regulate their water systems and marine environments. And it's just the beginning.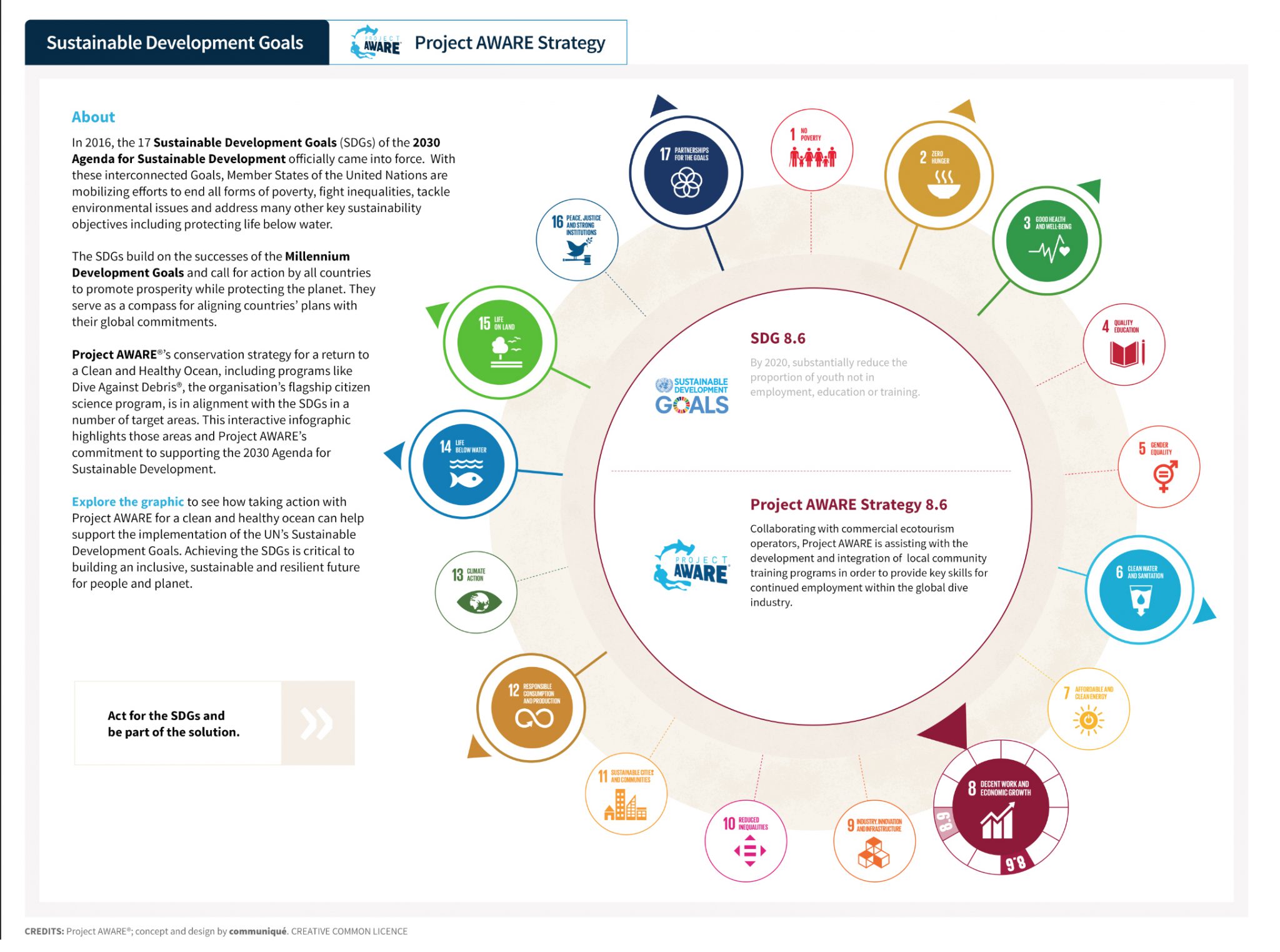 As the dive and local communities continue to take action from  conducting Dive Against Debris surveys and submitting their data,  to organising conservation events, no action is too small. Learn more about the Project AWARE Achieving a Sustainable Future infographics and how you can help today!