Indonesia is well known for its pristine dive sites, unique marine life, picturesque landscapes, culture and tropical vibes. But have you heard of two of its hidden treasures – Candidasa and Padang Bai? Located in East Bali, Candidasa and Padang Bai offer divers all the majesty of the Coral Triangle and are the perfect hubs for day trips all around the island.
Image Provided by Søren Pallisgaard
Where are Candidasa and Padang Bai?
Just a 90 minute drive from Kuta, Candidasa is a seaside town bursting with culture and tradition. Candidasa is the perfect place to experience the real Bali without sacrificing your creature comforts. The town is dotted with cafés, restaurants, and spas and the surrounding white sand beaches are world class. Its proximity to some of Bali's most instagramable spots (Heaven's Gate, water palaces and secret waterfalls) make it the perfect place to take advantage of your surface time.
Located just a short distance from Candiasa, Padang Bai is known for its lush hillside landscape and backpacker friendly establishments. Although most people visit Padang Bai as a pit stop to catch a ferry to the popular Gili Islands, this lively town should not be overlooked. Those who visit Padang Bai will quickly fall in love with the town's laidback vibe, untouched reefs, delicious restaurants and stunning beaches.
Top Dive Sites
Candidasa and Padang Bai are ideal destinations for anyone interested in exploring an endless supply of spectacular dive sites suitable for divers of all levels. There really is something for everyone here. Macro dives, walls, sharks, shipwrecks, you name it – Candidasa and Padang Bai have it. Not only will you find a diverse range of sites to choose from but you will also come across some fascinating marine animals that can only be seen in Indonesian waters.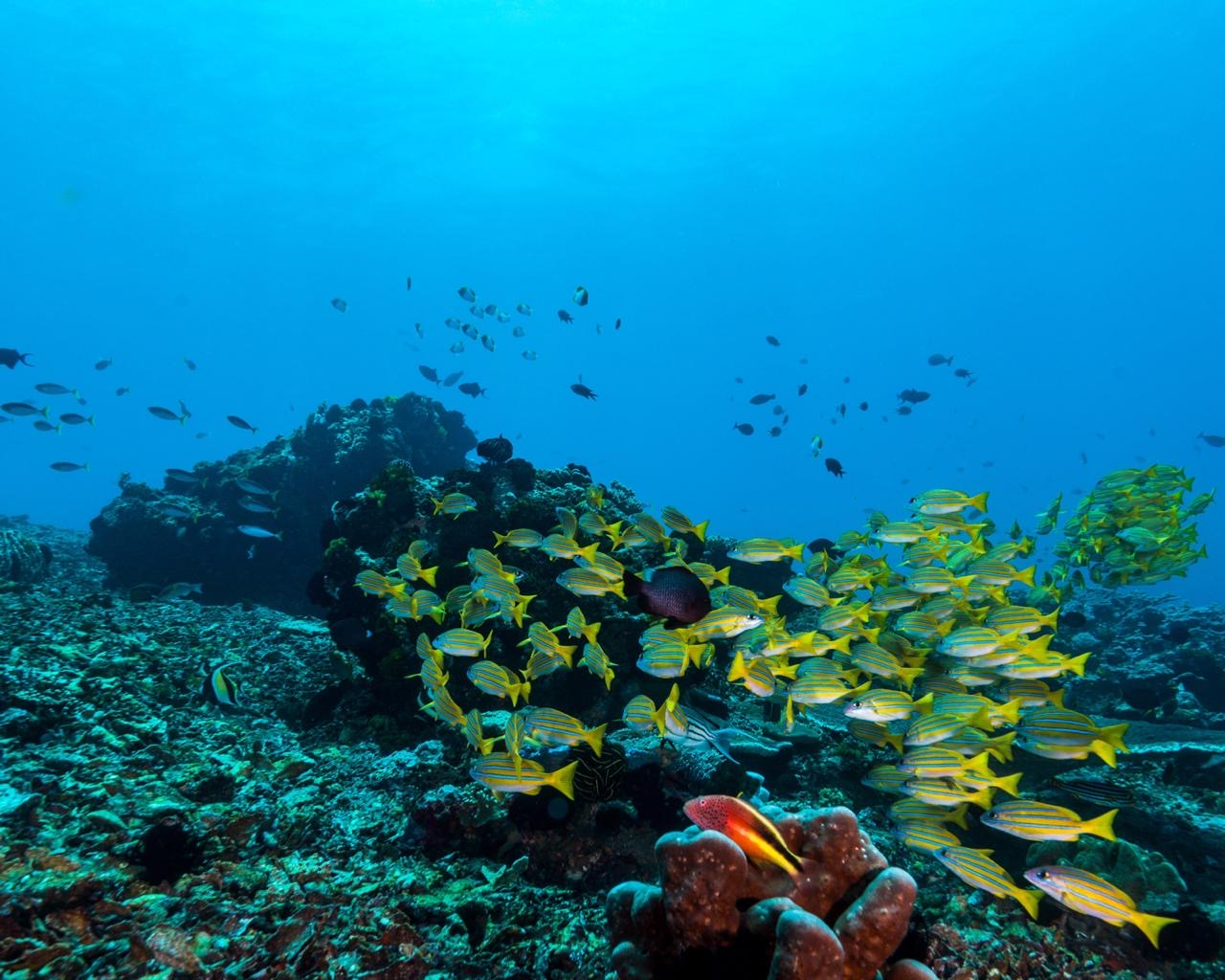 Image Provided by Søren Pallisgaard
Here are some of the most popular dive sites in the area and what marine animals to keep an eye out for:
Blue Lagoon
Located just a short boat ride away from Padang Bai and Candidasa, Blue Lagoon offers a unique diving experience for its visitors. In this shallow 22 meter/72 foot lagoon you can expect to find lots of vibrant coral bommies, leaf scorpion fish, stargazers, octopus, eels, sharks and, if you're lucky, seahorses. The protected position of Blue Lagoon makes it the perfect dive site for beginners and pros alike. If you have your PADI Night Diver certification and have a passion for macro life, make sure you also visit this site after dark to search for the fascinating Spanish Dancer nudibranch.
Tanjung Jepun
Tanjung Jepun is a fantastic site for anyone wanting to explore an artificial reef bursting with colorful hard and soft corals. Home to a small shipwreck sitting at around 17 meters/55 feet below the surface, the abundance of macro critters will not only satisfy muck divers but also make excellent subjects for underwater macrophotography. In Tanjung Jepun's crystal clear waters you can also expect to find blue spotted sting rays, turtles, trigger fish, reef sharks and schooling tropical fish.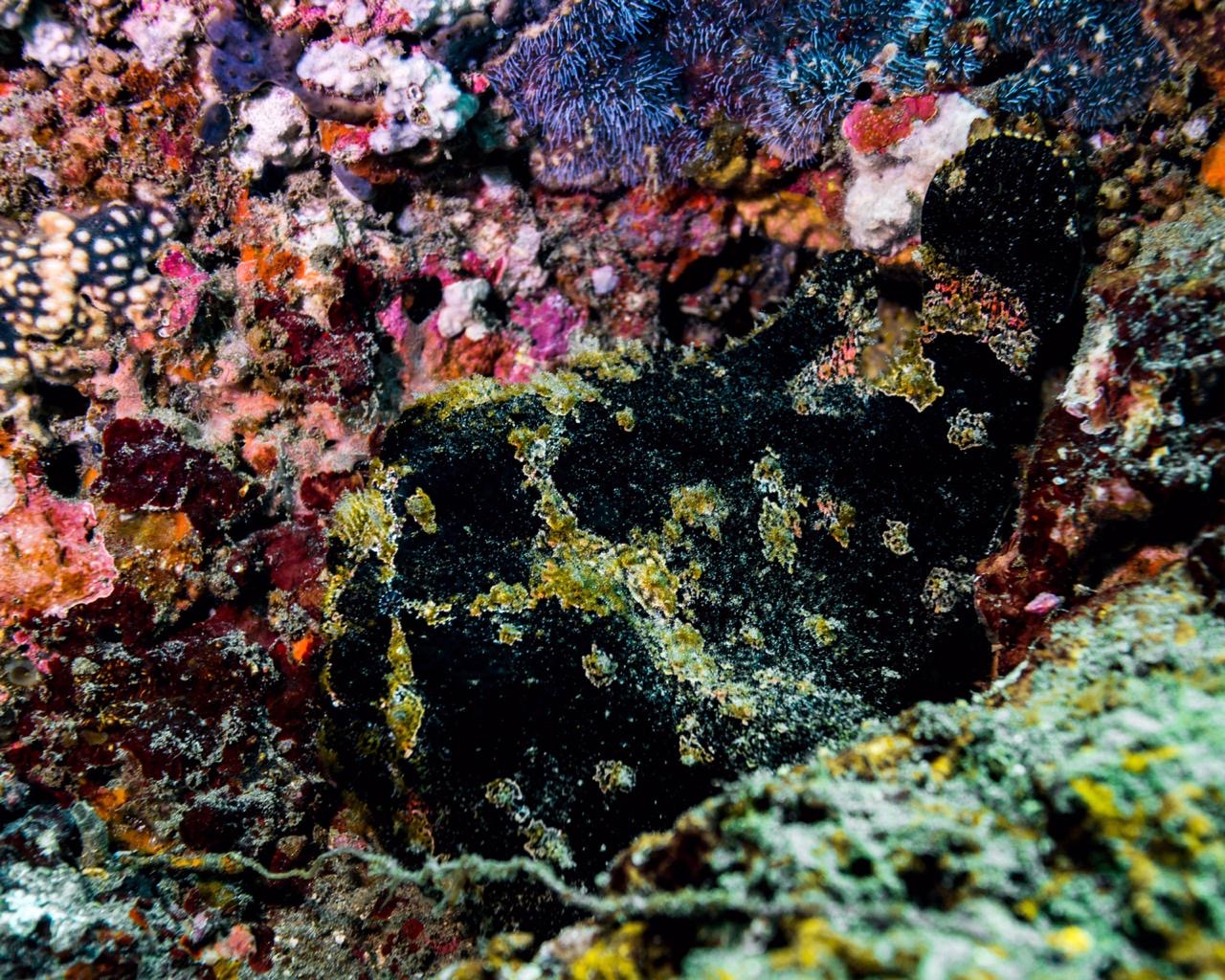 Image Provided by Søren Pallisgaard
Gili Mimpang and Tepekong
Unpredictable currents ensure that no dive is alike at these neighboring sites, just 10 minutes from Candidasa. Advanced divers will never get tired of diving these islands; walls, slopes, healthy corals, white tip reef sharks, swim throughs, the possibilities are endless. The remarkable underwater topography makes you feel like you are on an alien planet. Keep an eye out for the remarkable upwelling's that bring large fish from the deep to the shallows. If you're wanting to see the mysterious mola mola then make sure you add this site to your bucket list. Gili Mimpang and Tepekong are famous for sightings of the magnificent mola mola within season.  The astonishing underwater landscape combined with the huge variety of underwater life, makes this site a favourite for many returning divers.
Gili Biaha
If you're more interested in spotting larger pelagics then Gili Biaha is the dive site for you. Here you can often spot patrolling reef sharks, gliding rays, a plethora of tropical fish and much more.  Located just a 15 minute boat ride from Candidasa, this dive site is home to a shallow cavern sitting just 10 meters/32 feet below the surface. Swim inside and watch the white tip sharks resting on the cavern floor white the lantern fish illuminate the end of the cavern. Don't forget to turn around and enjoy the breathtaking view of the cavern opening which makes this site a photographers dream. If you're lucky, from August until November you might also be greeted by the mysterious Mola Mola that has been seen to welcome Gili Biaha visitors.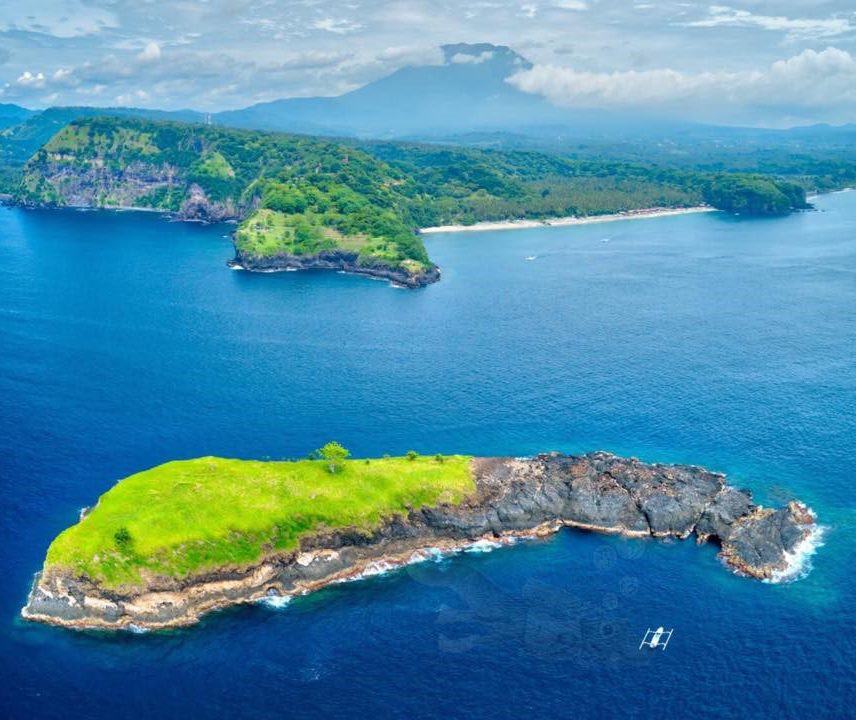 Image Provided by Cedric Saveuse
The Jetty
Located right in between Candidasa and Padang Bai, The Jetty is an underwater photographer's utopia. Its shallow depth 15 meters/49 feet makes it accessible to all divers. As the name suggests, the site is an unused jetty. It is home to a plethora of fish and sea creatures, proving that you don't need to go deep to be amazed. Divers often have fun trying to find camouflaged frog fish on the jetty's pillars. Ornate ghost pipefish, nudibranchs, candy crabs, scorpion fish, blue ring octopus, shaggy frog fish, schooling sardines, porcupine fish, and puffer fish are just a few of the creatures that call The Jetty their home.
Other Notable Dive Sites
For those visiting Candidasa and Padang Bai, make sure you don't miss out on visiting some of the locals favourite dive sites including Tanjung Sari, Gili Tepekong, Ferry Channel, Turtleneck, Drop Off, and Bias Tugal. Keep your eyes open for sleeping reef sharks, clouds of tropical fish and if you're lucky, even Mola Mola's!
What are you waiting for? Learn more about diving in Indonesia and locate a PADI Dive Shop in Candidasa or Padang Bai today!