2019 has been a jam-packed year for the diving community, from new discoveries and breathtaking photos, to inspiring achievements and eco-friendly progress. As we approach the end of the year, we take a brief look back over some of the dive world's most standout moments.
Divers for the Win
In its fifth year, PADI Women's Dive Day brought together 83 countries and more than 770 events. Grand Cayman's DiveTech even gathered 107 women to break the World Record for the longest female underwater scuba chain — and raised $6,500 for the Cayman Breast Cancer Foundation in the process.
PADI won the TAUCHEN award for Best Diver Training Organisation for the 21st time, and PADI's first Course Director in the Maldives, Hussain "Sendi" Rasheed, was inducted into the International Scuba Diving Hall of Fame. In November, we celebrated our 2019 PADI Elite Instructors.
UK disability charity Scuba Diving for All (SDA) won the Queen's Award and 200 PADI Dive Centers across the UK were collectively named as a finalist in the 2019 Staycation Awards. And, proving diving is for every generation, 12-year-old Adithya Srinivasan became India's youngest PADI Freediver and Junior Master Scuba Diver, while Bill Lambert became the world's oldest scuba diver at an incredible 99 years old!
AmbassaDiver Action
Our youngest AmbassaDiver, Luca Hales, joined us live from the Go Diving Show in February to share his scuba experiences with the diving community. We also congratulated Steve Hathaway for winning the 2019 New Zealand Blake Leader-Environment Award, and welcomed two new AmbassaDivers to our community, Isidora Dekalo-Baron and Khaled Zaki.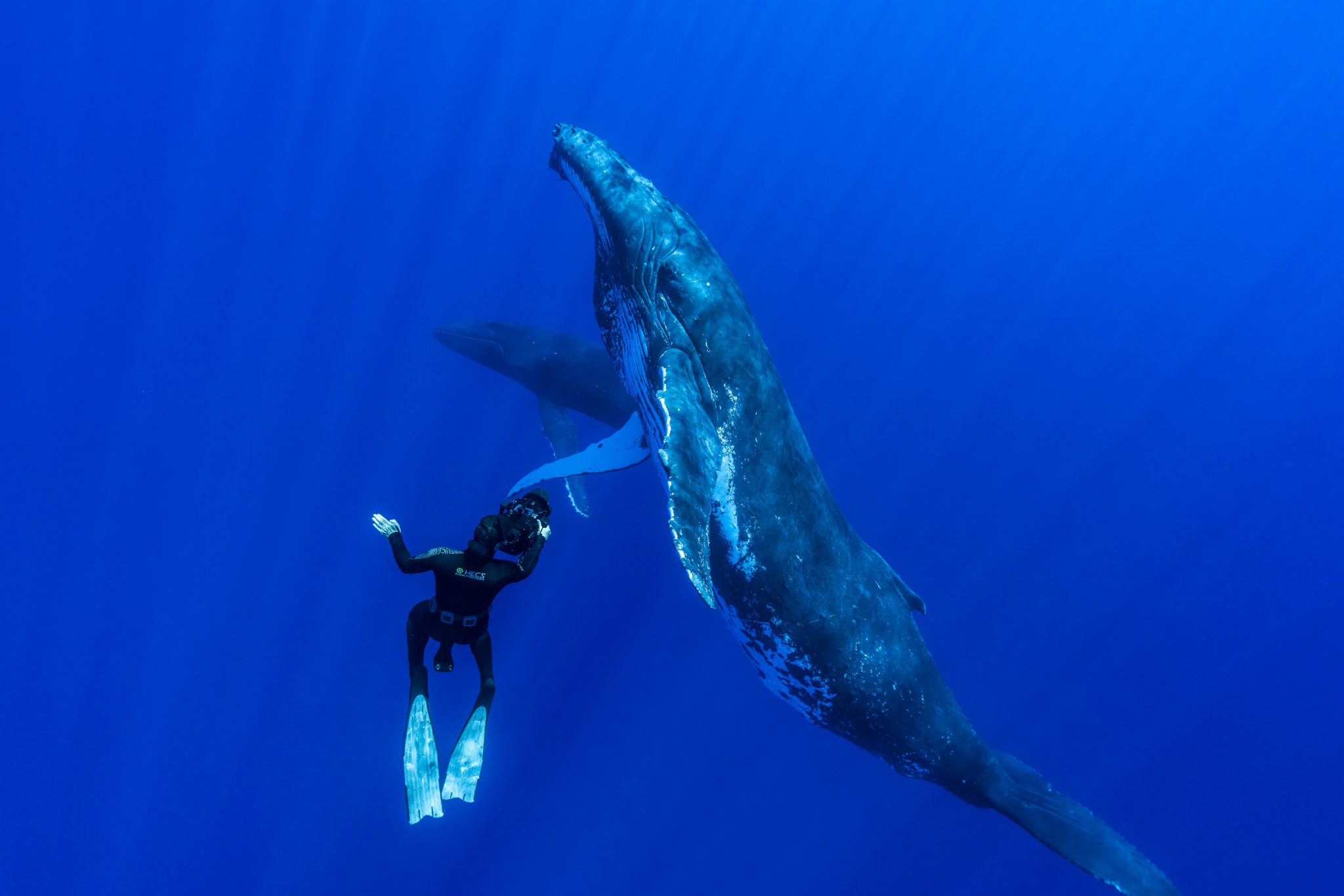 Creature Features
2019 was a year of discoveries: scientists identified a new glow-in-the-dark shark species, captured the world's rarest stingray on video, and found a new type of crustacean that lives inside whale sharks' mouths. And let's not forget this mystery blob which went viral in October (spoiler alert: it was actually a squid's egg sac).
Also this year, World Wildlife Day celebrated life below water for the first time — and we've seen some incredible photos and videos. One of our favourites has to be this mesmerising octopus video from Australia:
Underwater Attractions
2019 marked 100 years since the German WWI fleet's scuttling at Scapa Flow (and the creation of one of today's most popular diving destinations). After infamously being listed on eBay in June, four of the wrecks were sold for less than £100,000.
Art, history and heritage made further headlines with the opening of a new Underwater Military Museum in Jordan and the USA's first underwater veteran memorial. In Spain, marine archaeologists found a 1,800-year-old shipwreck and nearly 100 ancient amphora, while underwater sculptures were installed in the Great Barrier Reef and Florida.
Meanwhile, the first dives took place on Australia's newest wreck, the BVI and Cyprus welcomed new artificial reefs, and the world's deepest-ever shipwreck was discovered in the Philippines. And if that wasn't enough, DiveBahrain purposely sunk a Boeing-747 aircraft in the Red Sea to become the centerpiece of a new Underwater Theme Park:
The Coolest Destinations
PADI Travel® added hundreds more dive resorts, liveaboards and group trips in even more destinations than ever, enabling divers to explore the world through life-changing experiences. One of this year's most popular posts from our Facebook page was this breathtaking shot which captures the beauty of Greenland:
Opening and Closing Doors
2019 brought good news for Red Sea tourism, with direct flights from the UK to Sharm-el-Sheikh resuming after a four-year ban, and The Brothers islands re-opening to divers. However, in Mexico, a temporary reef closure in Cozumel is expected to last until the end of the year.
Following the destruction caused by August's Hurricane Dorian, dive operators in the Bahamas have slowly been rebuilding their businesses and re-opening doors with the help of local and diving communities.
Conception
In September, the diving community was devastated with news of a fire on Californian liveaboard Conception, which claimed the lives of 34 divers. In partnership with DAN, divers and non-divers alike came together and raised over $200,000 to support the victims' families. In the aftermath of this tragedy, our hearts and thoughts will continue to be with those affected.
Saving Our Seas
PADI made a bold commitment to ocean health with its new mission to create a billion torchbearers to explore and protect the ocean over the next 50 years.
Although plastic remains an ocean nemesis, 2019 has seen commendable actions towards a cleaner planet. Restrictions on single-use plastic have been added in the Red Sea, the EU and Bali, and the diving community even created a new hand signal to emphasise the issue. Key West and other regions have banned harmful sunscreens.
Communities continued to join forces on conservation projects, including an event in Florida which brought together 633 divers and removed 1,500Ib of marine debris, hitting the headlines by breaking the World Record for the largest underwater clean-up effort.
Marine Conservation Philippines have trained government officials to raise local environmental awareness, while 25 divers in Bali worked together for two days on a coral restoration workshop. In Latin America and the Caribbean, a workshop was held to develop a ghost gear diver removal program, leaders in the dive community gathered to enhance sustainable business practices and environmental initiatives in the Bay Islands, and the NOAA pledged $97m to help save Florida Keys reefs.
2019 also brought good news for sharks and rays at risk, with 18 new species (including Makos and Wedgefishes) added to CITES Appendix II for global trade controls, and with angel sharks being granted protection in the Canary Islands. In July, PADI Gear launched a new line of shark-themed clothing, with 15% of sales going straight to Project AWARE's campaigns.
And that wasn't all from our scuba fashion house. In March, we expanded the PADI Gear shop with 'PADI Loves' — a curation of our favourite eco-friendly brands and products. And in celebration of September's AWARE Week, we launched a limited edition charity tee, with 100% of proceeds going to Project AWARE.
Speaking of AWARE Week, 2,793 participants in 44 countries removed 38,832 pieces of marine debris:
Training News
This year, we created brand new tools for divers taking their first fin steps: a series of 'How to' videos, which break down basic skills like mask clearing and stride entries, and Facebook groups that aim to bring together divers new and old who are interested in learning to dive or finding out the best dive spots around the world.
In November, PADI released its newly revised Instructor Development Course that sets the new standard for dive education through an immersive, hands-on experience and interactive digital materials via the enhanced IDC eLearning.
We've also expanded the PADI Open Water Diver, Freediver™, Advanced Open Water, Enriched Air Diver and Project AWARE specialty materials to offer more languages, with over 50 new variations across the five courses.
PADI China issued its 1 millionth certification in February and PADI Asia Pacific Japan celebrated its 2 millionth certification in May.
Elsewhere, we also heard about two exciting new youth programmes in Australia: an expansion of Scouts Australia to include scuba diving, and a dive education programme by Australian police forces to help keep at-risk youths out of trouble.
Just For Fun
In the world of on-screen entertainment, PADI was a proud 2019 sponsor for the Ocean Film Festival. We also kicked back to enjoy the Wonders of the Sea 3D Preview, a behind-the-scenes peek into Samsung's Over the Horizon video, and the newest of Attenborough's marvels, Seven Worlds, One Planet. PADI partnered with GoPro for the Evolution video contest series to make it easier than ever for anyone to capture their most memorable dives and share their experiences.
We also had fun on our Facebook page, with April Fool's posts about trips to the moon, photos of your adorable furry and tiny dive buddies, and a scuba-themed take on the Tetris Challenge.
But the most popular post by far on Instagram was this adorable video of a baby scuba diver:
Oh, and for a final giggle before the year's up, don't forget to check out your scuba diver name.
Stay up-to-date with the latest news stories, photos, videos, promotions and much more – just follow PADI on your social media channels: