San Diego is home to some of California's top dive sites – one of which is La Jolla Shores. Divers that slip beneath the surface here are delighted by the diversity of marine life and the variety of underwater ecosystems – especially the deep submarine canyon that comes uniquely close to shore. A marine protected area since the 1970s, La Jolla Shores is a true gem when it comes to diving in this region of the world. Accessed via a simple beach entry, this dynamic stretch of coastline is perfect for divers of all levels and all interests.
For PADI Ambassadiver and Instructor, Rocio Gajon Bunker, diving at La Jolla Shores is quite literally an almost everyday occurrence. Originally from Mexico, Rocio now calls San Diego home, and for her, La Jolla Shores is the most ideal underwater classroom and playground in the world. A life-long ocean advocate, Rocio's passion and energy for ocean conservation is felt by everyone that meets her, above and below the surface.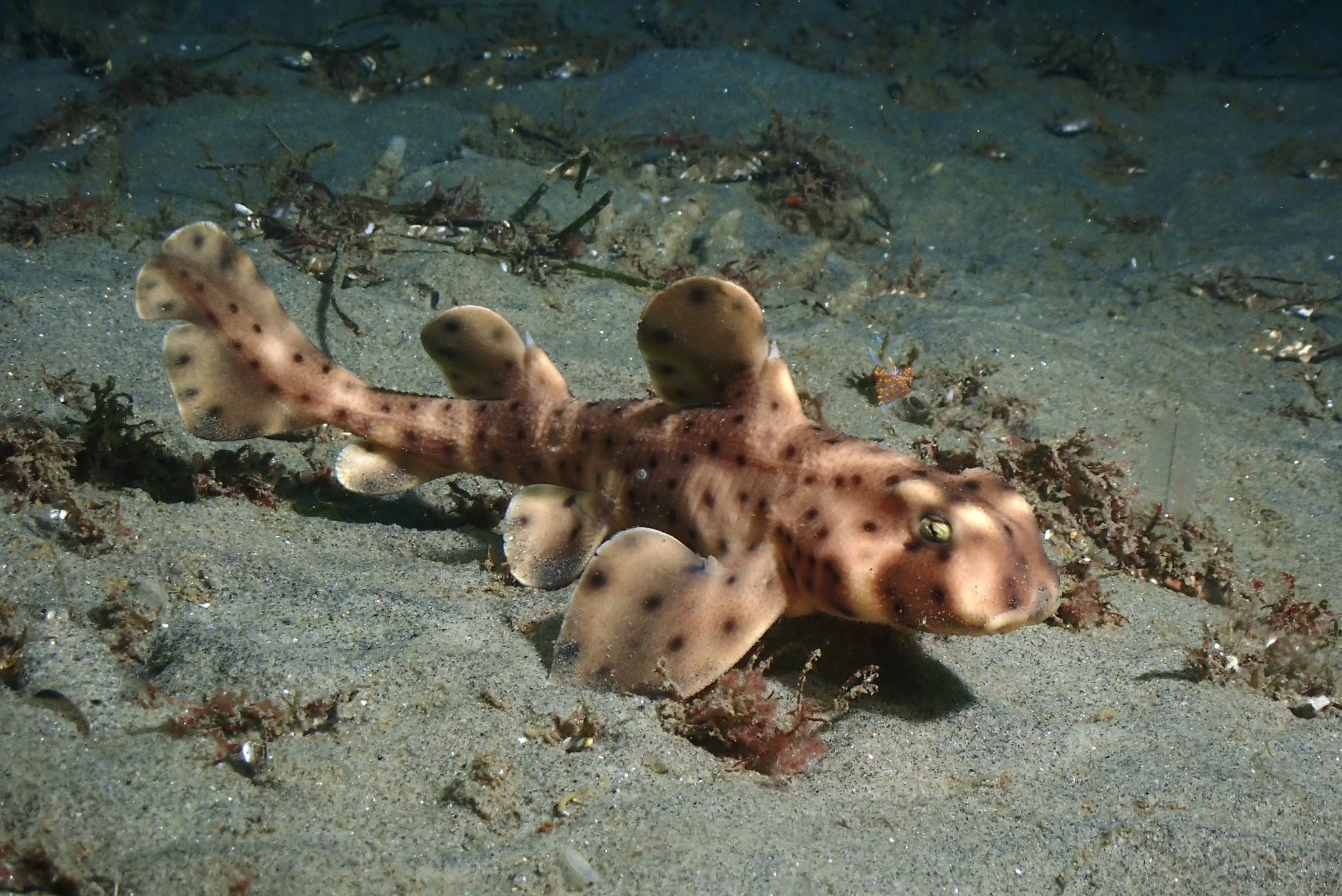 Q: What sort of diversity of ocean animals do you see on a regular basis while diving off La Jolla Shores?
Rocio: Although the seasons bring a different array of creatures, the most common residents are nudibranchs, octopuses, sheep head, sheep crabs, rays, horn sharks, giant sea bass, sand dollars, anemones, and the occasional sea lion. La Jolla Shores was declared a Marine Park in 1970 and rightly so. Every week of the year we have aggregations of creatures who are laying eggs, mating or nesting; it really changes a lot from one week to another as the year goes by. For example, sometimes you get really excited because you've seen a nudibranch you haven't encountered in a while and in that same week, all of the sudden they will be everywhere, sometimes hundreds of them in one dive. It happens with many species year round.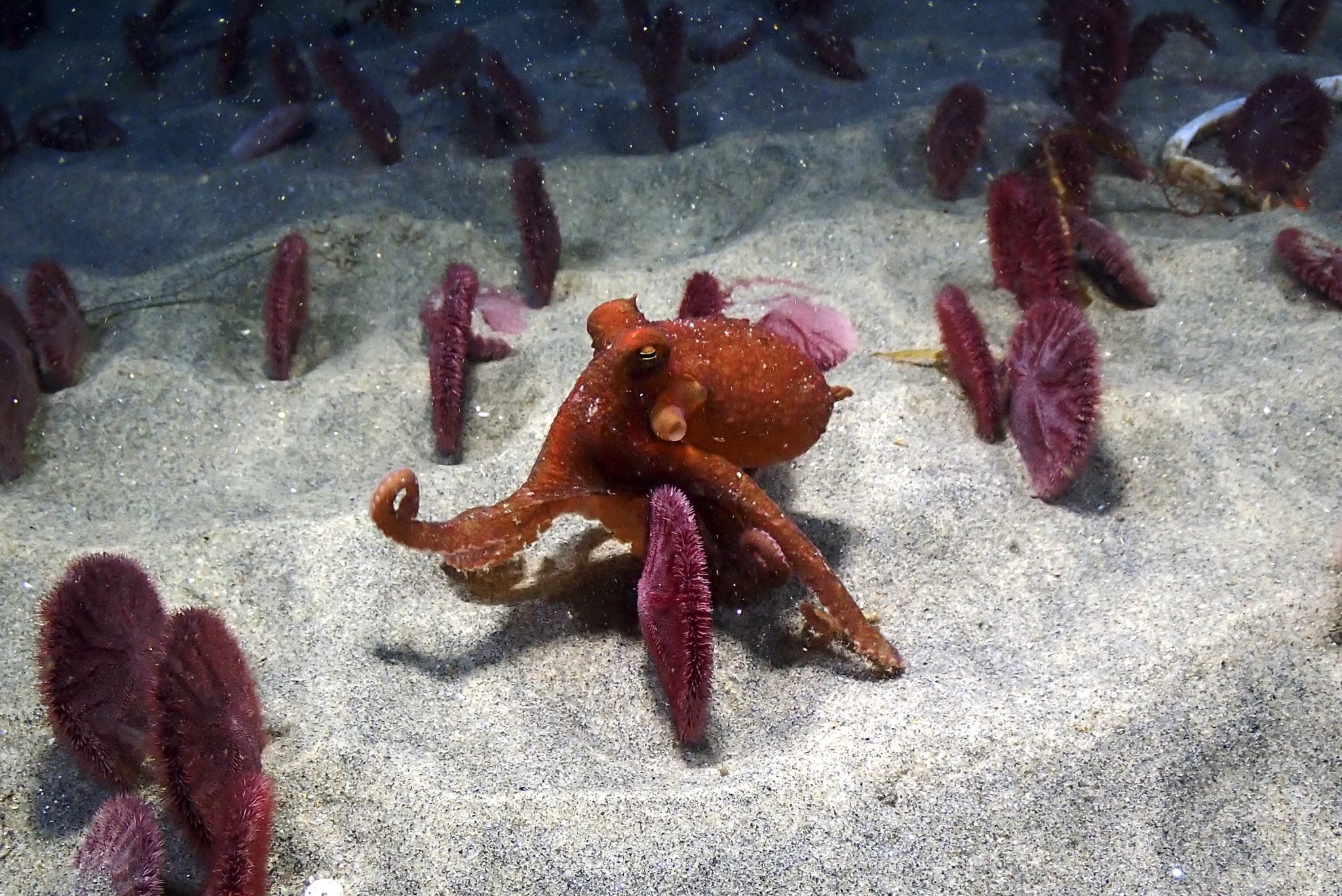 Q: What types of marine ecosystems do you typically explore while diving at La Jolla Shores?
Rocio: La Jolla Shores consists of a slowly sloping sandy bottom with an underwater canyon that starts at about 50 feet. This canyon reef keeps the waves very minimal and is ideal for divers of many levels. The canyon reaches 600 ft deep and the waters are rich with nutrients coming from depth and northern currents, which can also attract a lot of pelagic fishes and cetaceans.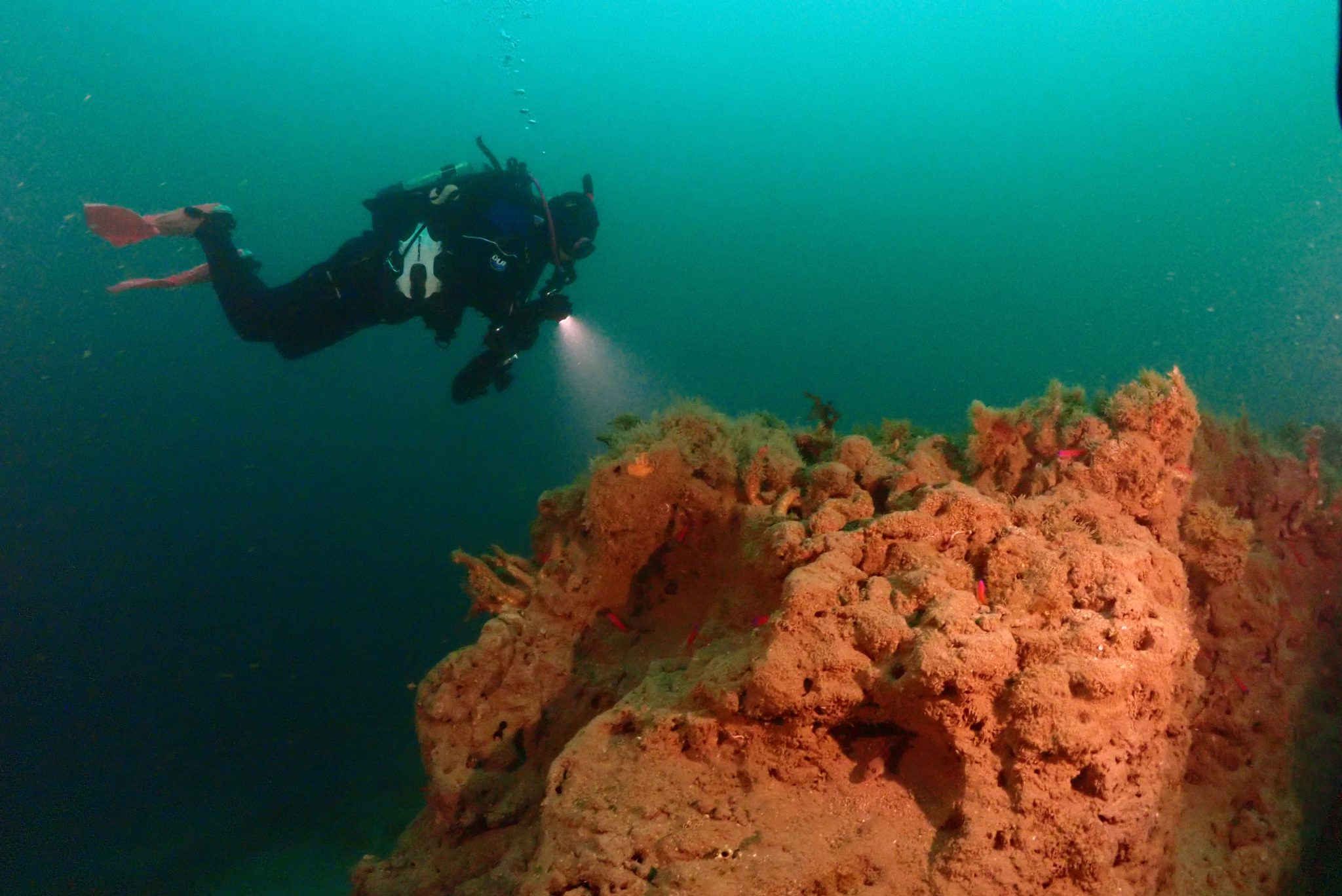 Q: What does it mean to you to get to dive in a Marine Protected Area every day?
Rocio: There is no experience in the world like being a guest in the underwater world, and certainly, there is no place like a Marine Protected Area that is kept pristine and intact from human impact. Every diver knows this, and it is my wish that every diver gets to experience it for many many years to come. I hope that my pictures and videos show the world above the waves the beauty of this specific dive spot – sparking curiosity and respect for it's inhabitants, so it doesn't get taken for granted.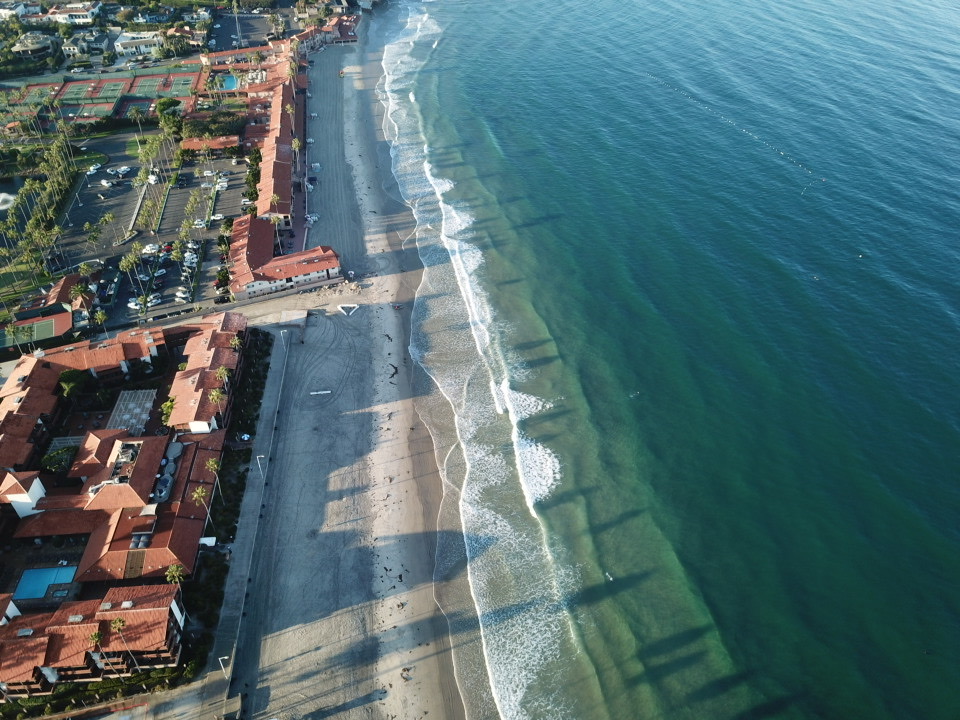 Q: What do you love most about being a PADI Instructor with La Jolla as your underwater classroom?
Rocio: I love being a PADI instructor and certifying as many California Divers as I can. Our Pacific Ocean dive conditions call for focused training, lots of navigational skills, closer dive buddy practices, and more dive gear exposure and learning (such as 7 mm wetsuits, dry suits, hoods and gloves). If I can get you to dive in San Diego, you will be able to confidently dive anywhere in the world. My classroom, La Jolla Shores, is the perfect place to learn to dive if you are in the San Diego area. People from many countries and even neighboring states come to La Jolla Shores to teach their ocean sessions because this beautiful dive site offers the ideal conditions, depths, and training grounds to teach almost every PADI certification you can think of. The sandy bottoms are great for new divers as they wouldn't harm sea life or get hurt by it as they learn buoyancy skills, and the canyon offers all sorts of depth levels for deep and tech classes – all of this through an easy beach entry.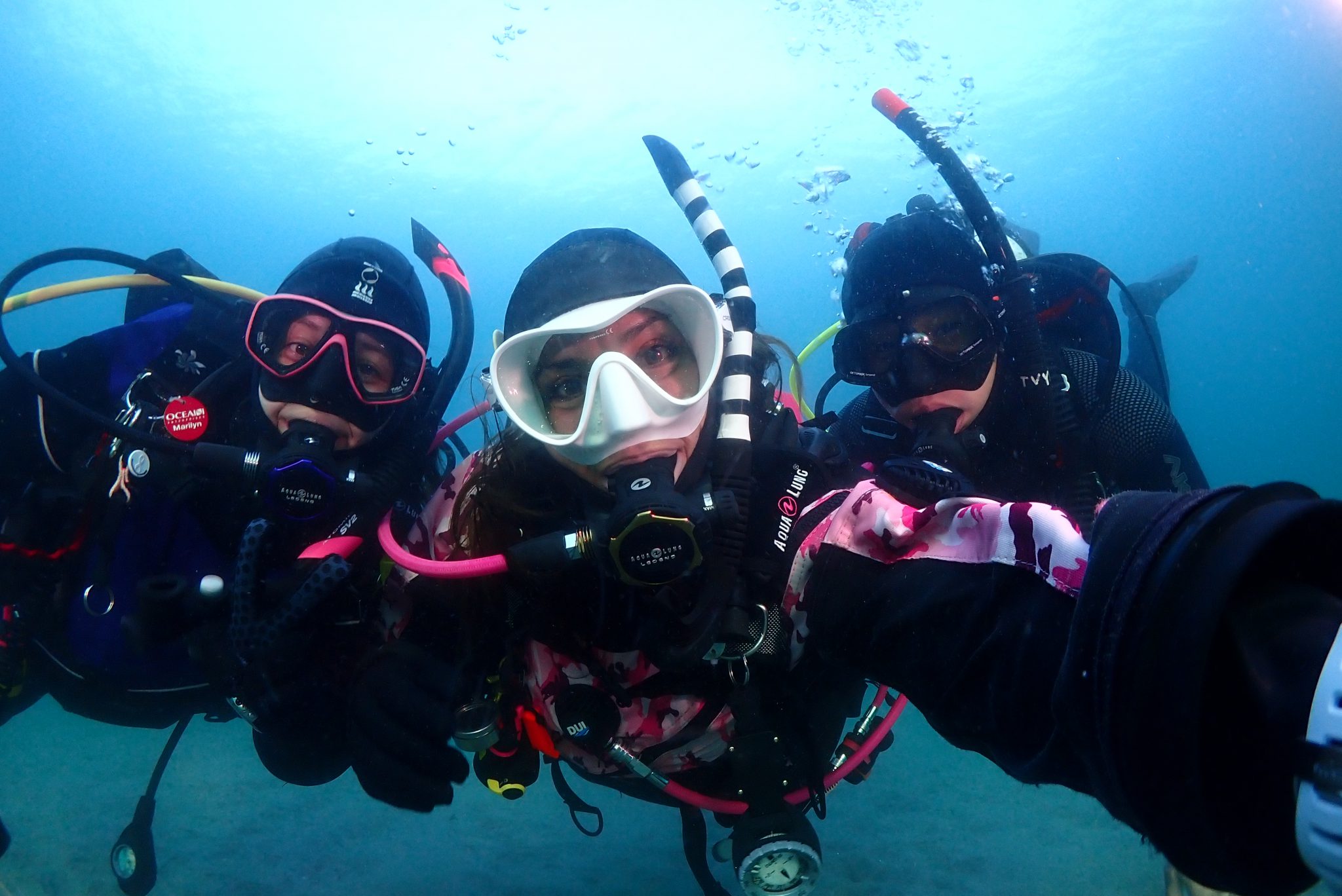 For more amazing photos and videos, plus daily dive reports from La Jolla Shores – follow Rocio on Instagram @love_live_dive and Ocean Enterprises on Facebook.