Seventeen year old high school student, Isabelle Lee, has combined her love for diving with her love for architecture – to create a design and model of an Ocean Conservation Museum – with an entire floor highlighting PADI's Pillars of Change and Project AWARE. Since she first became a PADI Open Water Diver at the age of twelve, Isabelle has even gone on to earn her PADI Master Scuba Diver rating. A junior at The Baldwin School in Pennsylvania, Isabelle submitted her Ocean Conservation Museum concept to the National Scholastics Arts Competition in 2019. Isabelle shared with us details of her diving journey, her inspiration for the museum, and her plans to make this museum a reality one day.
Question: What initially inspired you to become a PADI diver when you were twelve years old?
Isabelle: My father and I always traveled to tropical destinations because we wanted to escape the cold. He introduced me to scuba diving at a young age and I was in awe of the world beyond land. After I joined my father on his diving trips, I became determined to earn my diving certification. Since then, diving has been a major part of my identity and has taught me to overcome my fears and to embrace the unknown.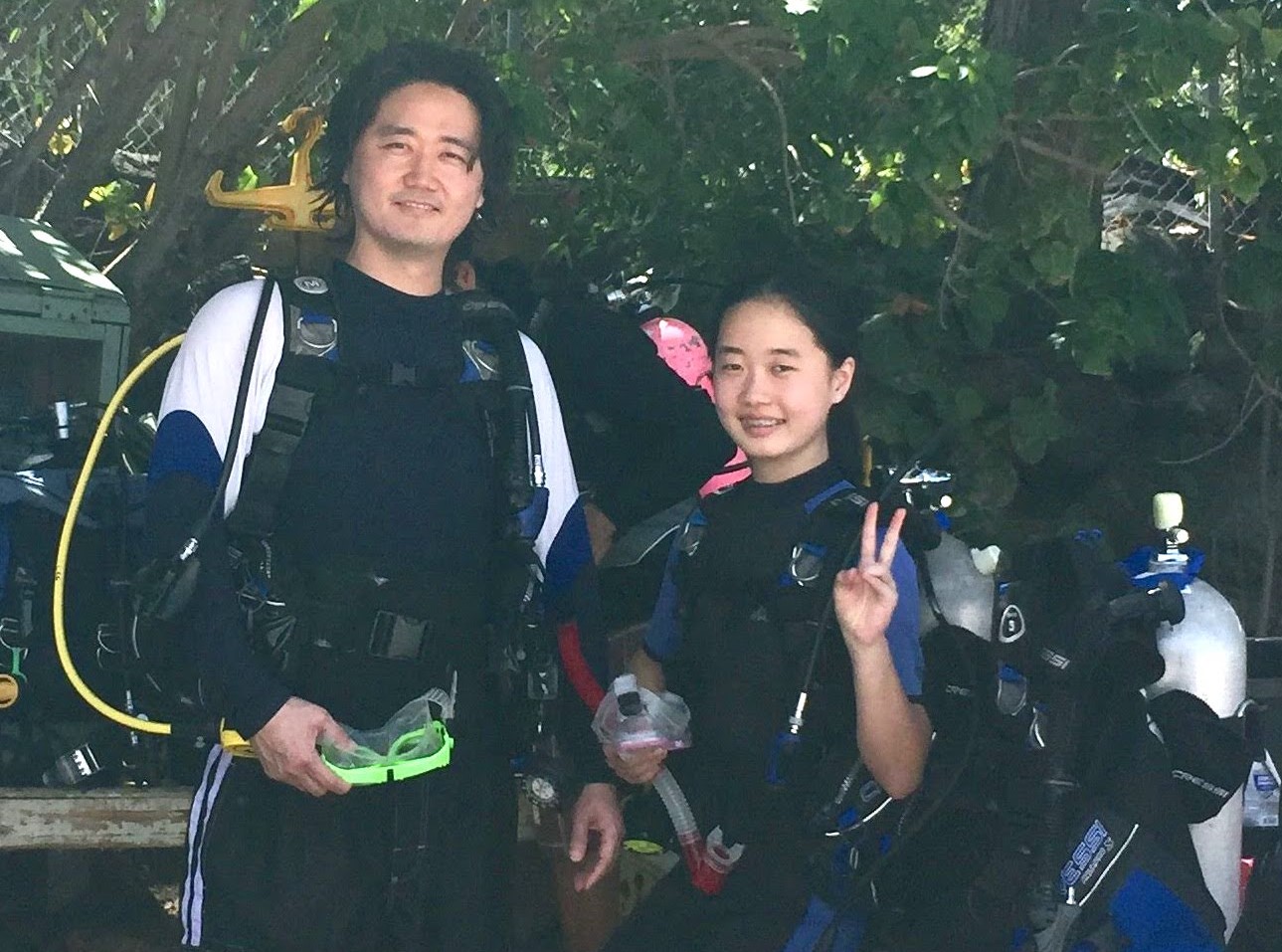 Question: What gave you the idea to merge your interest in architecture with your love for the ocean?
Isabelle: While scuba diving has been my greatest passion, sculpture comes quite close behind. There is a sense of direct interaction of the body and mind that I'm drawn to when I'm molding clay in my hands. I appreciate the sculptural aspect of architecture and how I can visually and physically interact with the spaces I create. The ocean provides the same type of experience. Surrounded by beautiful sea life while being engulfed in the power of the ocean waves, I get a sense of an inspiring whole-body experience. Creating spaces to me is like creating a reality for others to experience. I wanted to share my interpretation of what the ocean means to me.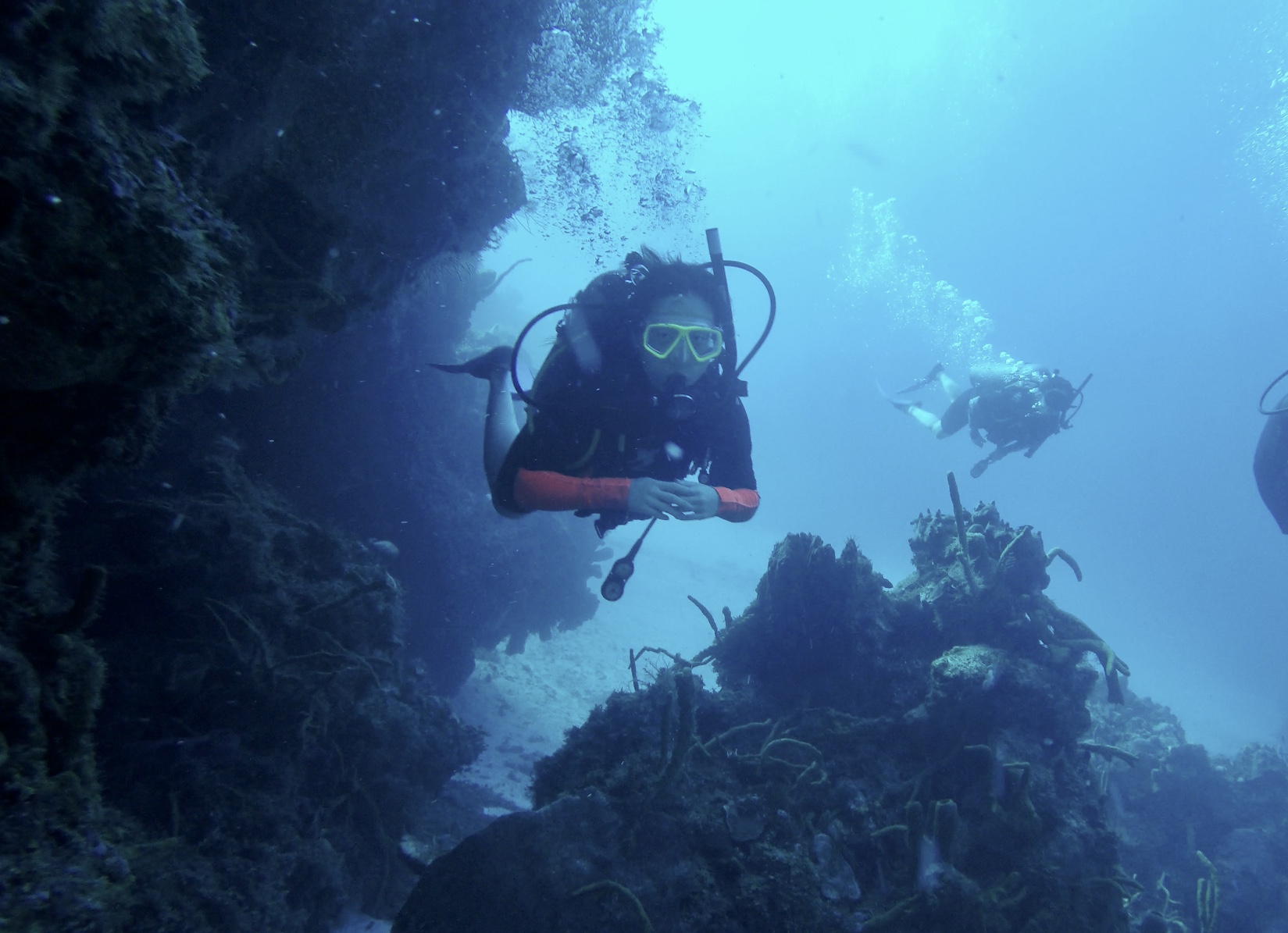 Question: How did you create the design of your Ocean Conservation Museum concept, and what is it meant to represent?
Isabelle: After completing the Dive Against Debris Specialty Course, I gained more exposure regarding the current situation the ocean is in. This dive provided me a greater understanding and appreciation for the ocean's ecosystem and the delicate balance it requires to thrive. With my interest in sustainability, environmental design, and acuity toward science, I began to brainstorm ideas for aquatic structures and buildings. Upon further research, I was introduced to distressing information regarding the conditions of coral reefs. Inspired by my research, I looked online for buildings and museums dedicated to spreading ocean awareness and was very surprised and disappointed to find out there was very limited exposure to the general public. Thus, I decided to pursue the concept of an Ocean Conservation Museum. The building's design is inspired by the shape of coral (Elkhorn coral in particular) since they naturally resemble the floors of buildings through their platform-like structures. I designed each floor of the museum to highlight various conditions that impact our ocean such as climate change and plastic pollution while also highlighting the efforts of organizations like PADI and Project AWARE who are bringing awareness to future generations.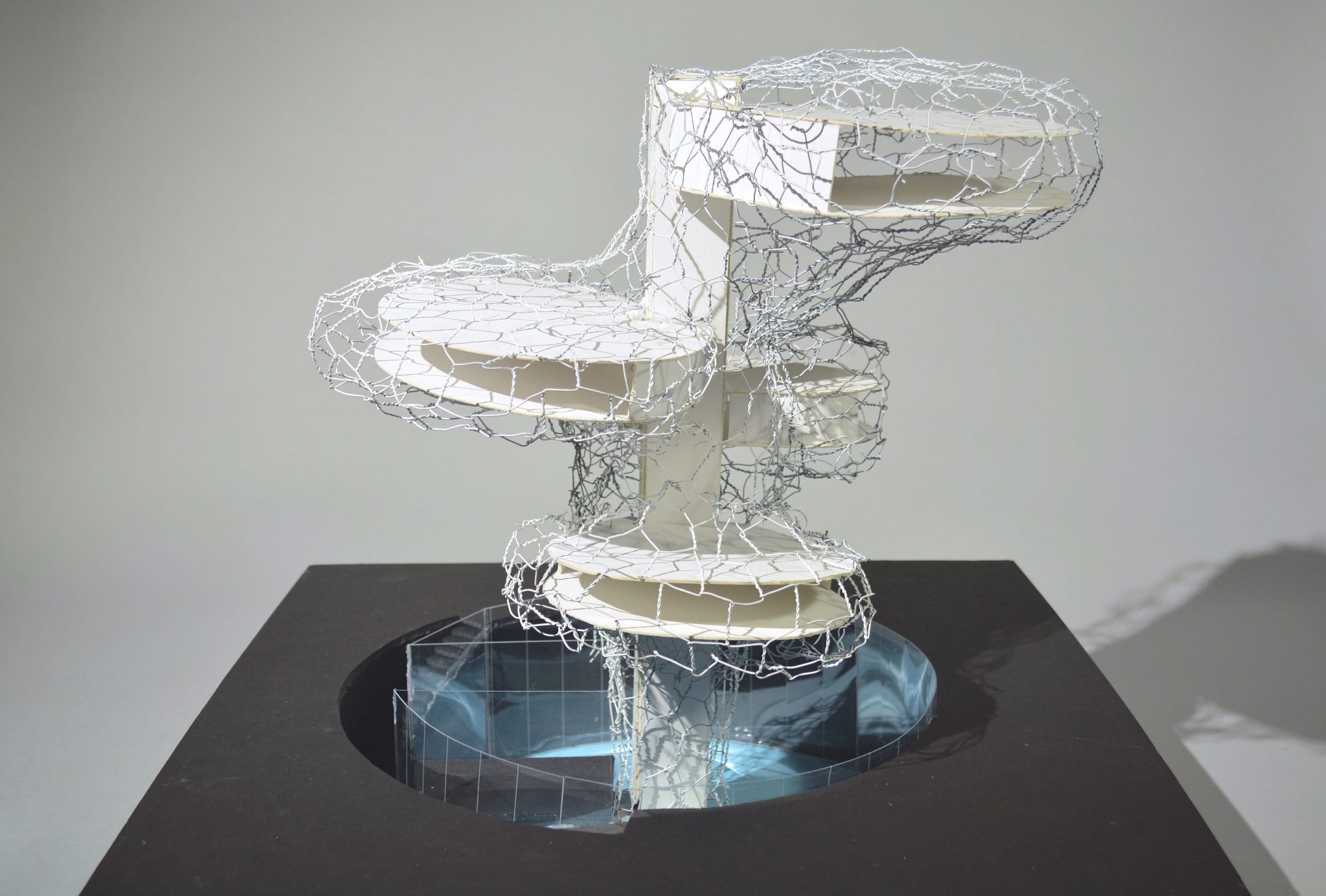 Question: In what ways did you integrate your passion for scuba diving into your Ocean Conservation Museum concept?
Isabelle: As an experienced scuba diver, I have a deep connection, appreciation, and respect for the world underneath the water. It is this world that I want to make sure remains healthy and thrives. While many people express their voice through writing, my means of expression is through sculpting and creating shapes/spaces that people can experience. I hope to educate people and share my appreciation for the ocean in hopes to preserve and save the ecosystem from degradation. The process of designing a museum with the sole purpose of expressing appreciation for the ocean through education is very exciting to me. I would like to continue developing this concept through my college years, hoping that one day, through the support of organizations like PADI and other passionate divers and ocean lovers, the concept behind the Ocean Conservation Museum will be recognized.