Written by Chantelle Wyatt
Header image: Radoslaw Krol
One thing people have always asked me is why I don't want to have children. I knew it would mean time out from doing what I love, and have many unknowns. Despite this, being a surrogate was an easy decision for me to make because I knew it was the right thing to do for a couple I love and the adventurer in me embraced the experience.
Now… pregnant and missing the water more than ever, I realize how important diving is to me and am inspired to talk about pregnancy and diving to others, to remind women who might be pregnant or attempting to become pregnant to take a break from diving.
Talking about pregnancy and diving
Now pregnant, I realized how little I actually knew about the possible effects of diving on unborn babies. These past few months have got me talking to lots of women, some who became pregnant whilst still diving without realizing, and others who intentionally stopped in order to start a family.
An awesome lady I met in Thailand years ago had been unaware she was pregnant for three months and had dived the whole time, oblivious, of course, and devastated that she may have harmed her child with her actions. We discussed how little content there was at the time out there in everyday dive mags and blogs about the subject of pregnancy and diving.
As a dive professional I knew every diver is addressed with a question about pregnancy on the RSTC medical form—and are sent to the doctor for advice if relevant to them. Guidelines state that diving is not recommended during any stage of pregnancy, or for women actively seeking to become pregnant, but I still had so many questions.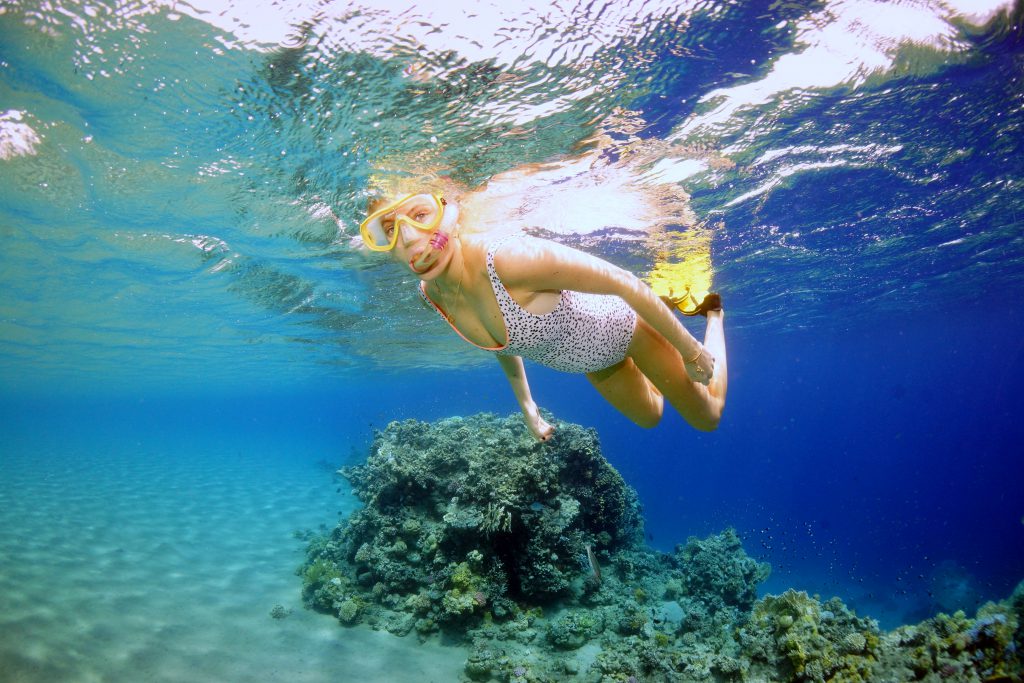 Questions about pregnancy and diving
In talking with other divers, loads of questions have come up: Are the risks to the fetus the same for freediving as they are for scuba diving? Do we know if the risks to the fetus vary depending on the pregnancy stage? What is the recommendation on getting back into the water after giving birth? Does the recommendation change depending on the type of birth (natural or caesarean section)?
Find out the answers to the questions above here.
Diving and the topic of pregnancy is an important one to women and men alike. We should be informed and get the word out that if you or someone you know is pregnant or attempting to become pregnant, it's best to take a break from diving. However, being in the water while pregnant is a comfort to many women. Swimming and snorkelling on the surface provides gentle exercise, a reduction of fatigue from carrying the extra weight, and a great social activity.
Being a surrogate is the best thing I have ever done and I don't regret a second of it. I just hope they teach the little one to dive one day. Fingers crossed.
---
About the Author
Chantelle Wyatt is a PADI Master Scuba Diver Trainer and Managing Editor of The Scuba News UK. She's always looking for the next best dive experience with a passion for the natural world that only grows with every dive. Chantelle was a surrogate for her two best friends and is passionate about opening conversations about diving and pregnancy.