You may have heard of the Maldives as a dreamy destination for fairytale weddings and honeymooners. But has the archipelago of 26 coral-encrusted islands (or atolls) in the Indian Ocean got anything to offer freedivers? 
If you're a beginner freediver without much prior reef diving experience, beware – island hopping in the Maldives will spoil most future freediving explorations. 
Coral reefs are the foundation of the islands, which may be small, but have a lot to offer. Under the most transparent shallow waters, think of an explosion of colour, where thousands of species of tropical fish, manta rays, hammerheads, and whale sharks live year-round. 
Don't worry, visibility is up to 20 metres in most places, meaning you won't miss a thing! 
Want our advice? Forget the over-crowded capital Male and head for these dive sites instead…
Best for reef diving
If diving straight off a sun-drenched beach is your idea of heaven. Popular dive sites for freediving include the submerged reefs of Ukulhas, house reefs of Rasdhoo, and the nearly vertical dropoff at Mahibadhoo.
Get ready for beautiful table corals that stretch far and wide like landing pads for plankton attracting hungry tropical fish, as well as an array of oddly shaped fauna, and schools of fish frolicking over striking coral structures in a collection of eye-popping colours. 
As far as marine life goes, you won't believe the abundance of octopus and eels along with majestic mantas and turtles swimming idly by on almost all your dives.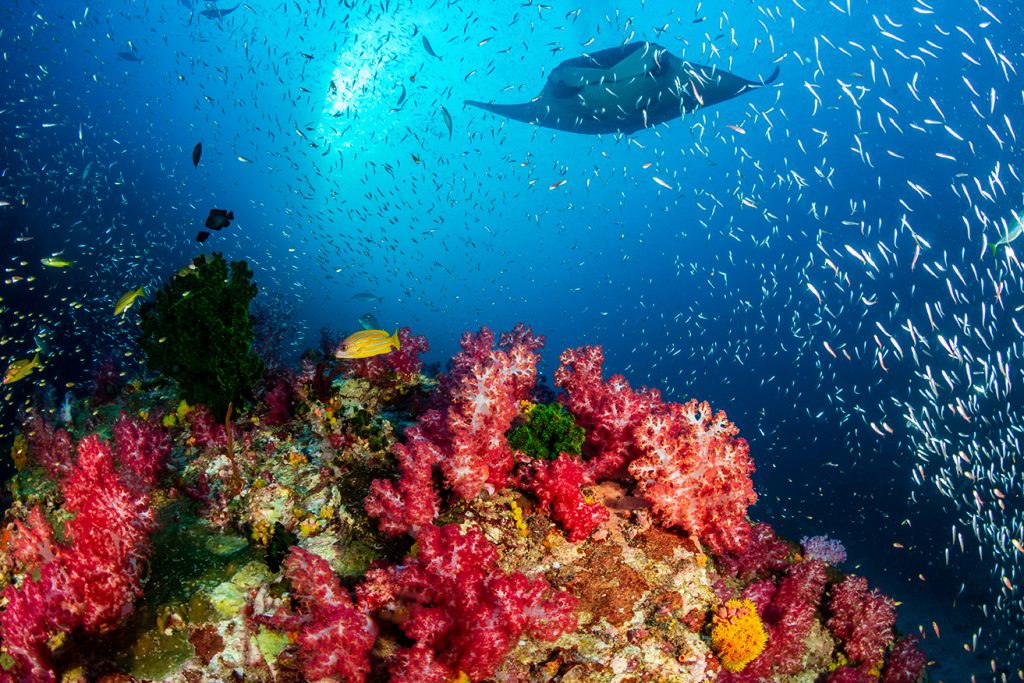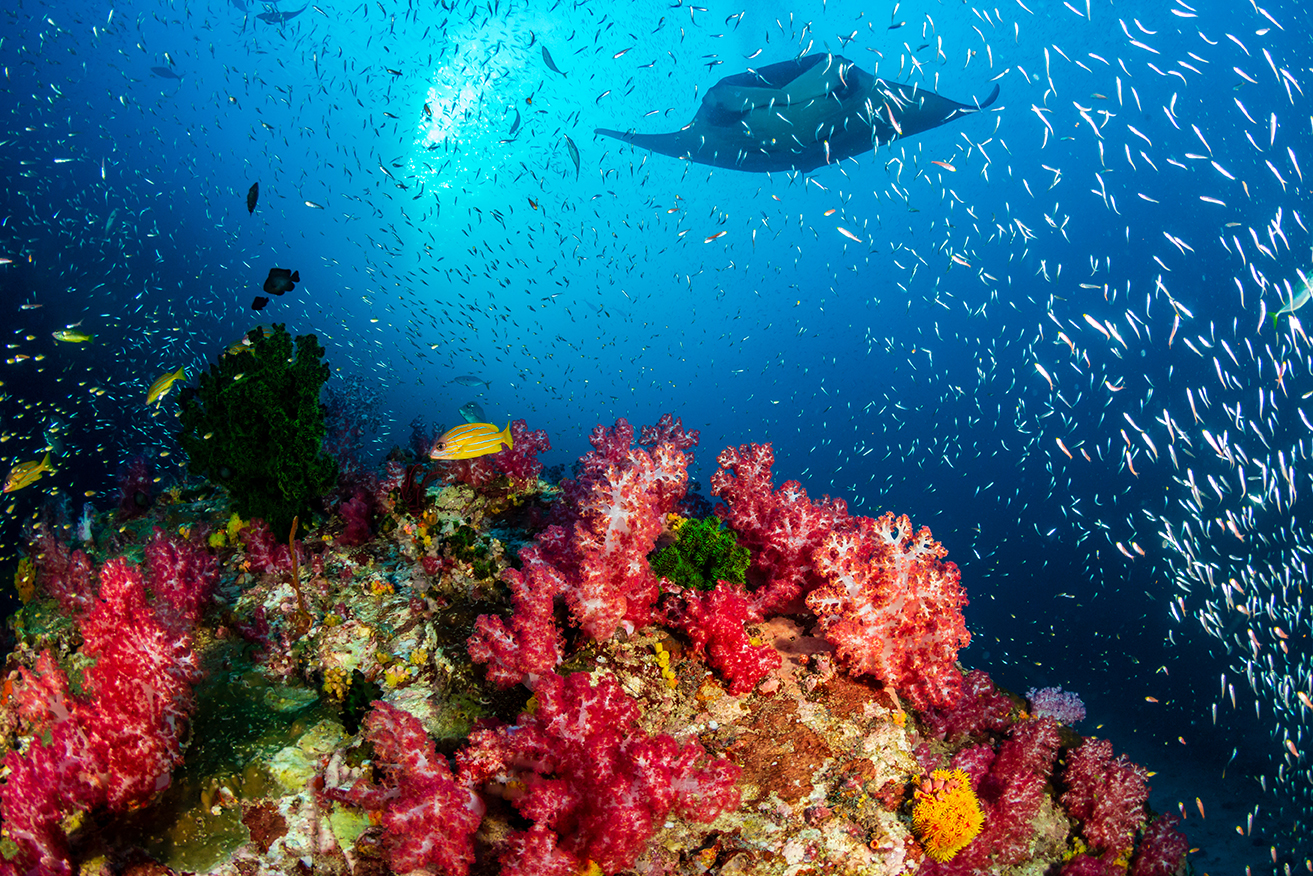 As freediving champion and PADI freediving instructor Mari Kagaya, tells Destinations of the World News, 
"Mantas, the largest of the rays, are abundant in the Maldives and glide through the water like birds. I was struck how gentle and graceful they are when I first saw them. Having a chance to meet them while in the Maldives is a not-to-miss opportunity."
Near Rasdhoo, there's also an island where it's possible to dive with hammerhead sharks. But this is reserved for freedivers capable of reaching ~30 metres with relative ease to catch a glimpse of them in their natural habitat. 
Kagaya tells DeeperBlue, "The Maldives provides the pinnacle in freediving adventure. Escaping the trappings of scuba gear, our encounters with sea life are graceful, natural, and deeply personal. Freedivers discover their hidden depths, not only of their body but also the mind."
Go on – visit the destination that, as of 2019, holds the Guinness World Record (GWR) for the highest number of freedivers underwater simultaneously at one location. Some 523 divers (including Maldivian President at the time, Ibrahim Mohamed Solih) took the mass plunge, branded as Neyvaa ("breath" in the local Divehi language), on 1 October for "World Tourism Day".
One thing's for sure, a freediving holiday to the Maldives will be unforgettable. For PADI freediving centres and resorts, go here.