Hawaii is famous for its challenging surf spots, mesmerising volcanoes, and relaxing jungle waterfalls, but as a scuba diver, there is even more to experience. Beyond for the world-class night dive with manta rays, the islands of Hawaii also offer some intriguing volcanic dive experiences like lava tubes and even diving into a volcano crater.
Maui was my favourite island of my 3-week trip to Hawaii. When visiting Maui Island, don't miss the opportunity to go diving into the crater of Molokini Volcano.
I know, diving inside a volcano near some of the most active volcanic islands on the planet sounds like a crazy idea. But, no worries, the half-submerged Molokini Volcano last erupted 230,000 years ago.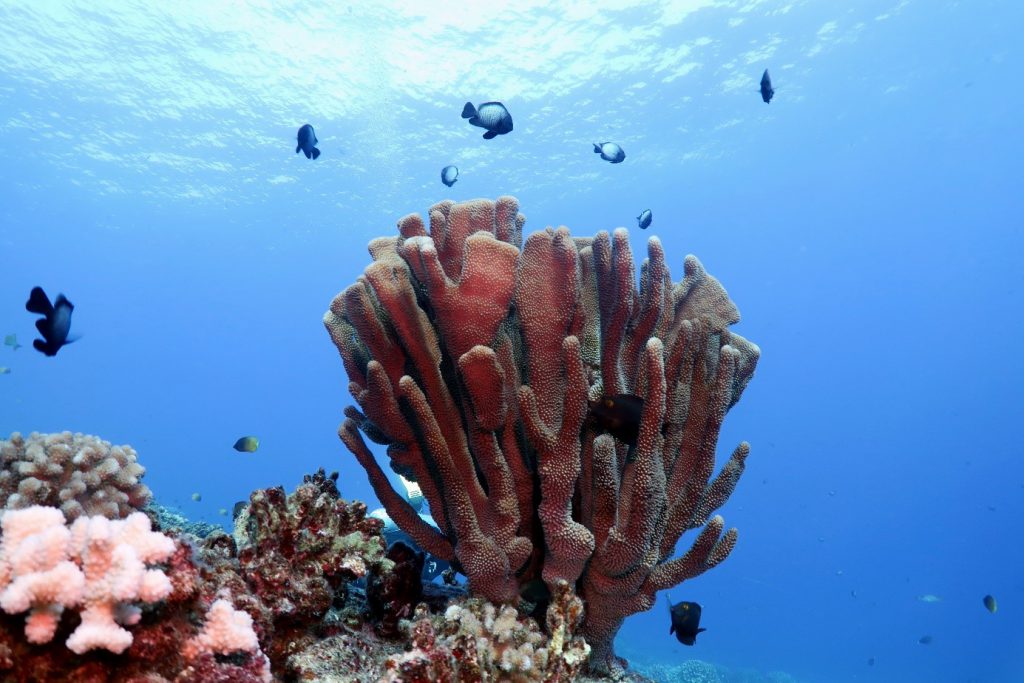 Today, the emerged part of Molokini forms a 9.3 ha crescent-shaped island. Since 1977, it has become a protected nature reserve, both for birds and marine life. However, scuba divers can enjoy a much wider playground. Molokini offers 8 different dive sites that accommodate all levels of scuba diver.
Open water divers
Will enjoy the shallowest part of the inner reef with the sites named "Tako Flats" famous for its octopus and "Enenue" which displays a beautiful antler hard coral reef where the red dotted coral crabs love to hide. In both cases, you will be able to remain within the 18 m depth limit with little to no current.
Advanced divers
Will especially appreciate the dive site called "Middle Reef" with a max depth of 30 m (98 ft). This is where you get the best experience of diving inside the crater. The visibility is usually between 40-50 m (131-164 ft) and you can see up to 250 species of tropical fish, some being endemic to Molokini. The marine life highlights of my dive there were the blue trevally, the raccoon and pyramid butterflyfish, the yellow tang, the flame angelfish and the fire goby.
If you are an experienced drift and deep diver
The greatest fun for you will be outside the crater, along its back wall. The visibility drops to 20-30 m (66-98 ft) but still, it is more than enough to realise how impressive the 110 m (360 ft) wall is. Beyond a challenging dive including currents and waves at the surface, this is where you have the greatest chance of pelagic encounters, including whale sharks. Whilst I didn't encounter any pelagic's, I saw the largest concentration of longfin bannerfish and red pencil urchins. In the winter (November to March) you also have great chances to scuba dive while hearing whales singing.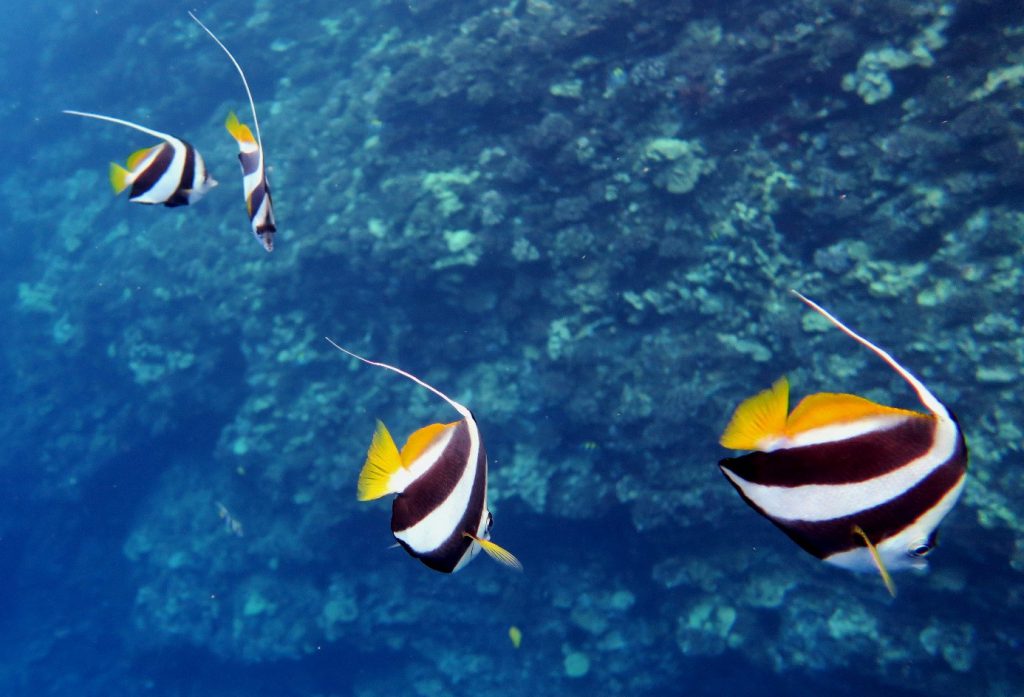 Useful information
I was staying in Kihei, which is only a 15 minute boat ride to Molokini, and a 45 minute cross over on the large scuba diving boats, which leave from Maalaea Harbour. It did mean an early wake-up time since the boat leaves around 7 o'clock to avoid the swell coming at around 10 o'clock. I used the services of Maui Dreams Dive Co in Kihei, but if you stay in Lahaina (which was my favourite place to stay on Maui) it is good to know that Lahaina Divers also go there directly from their harbour 3 times a week.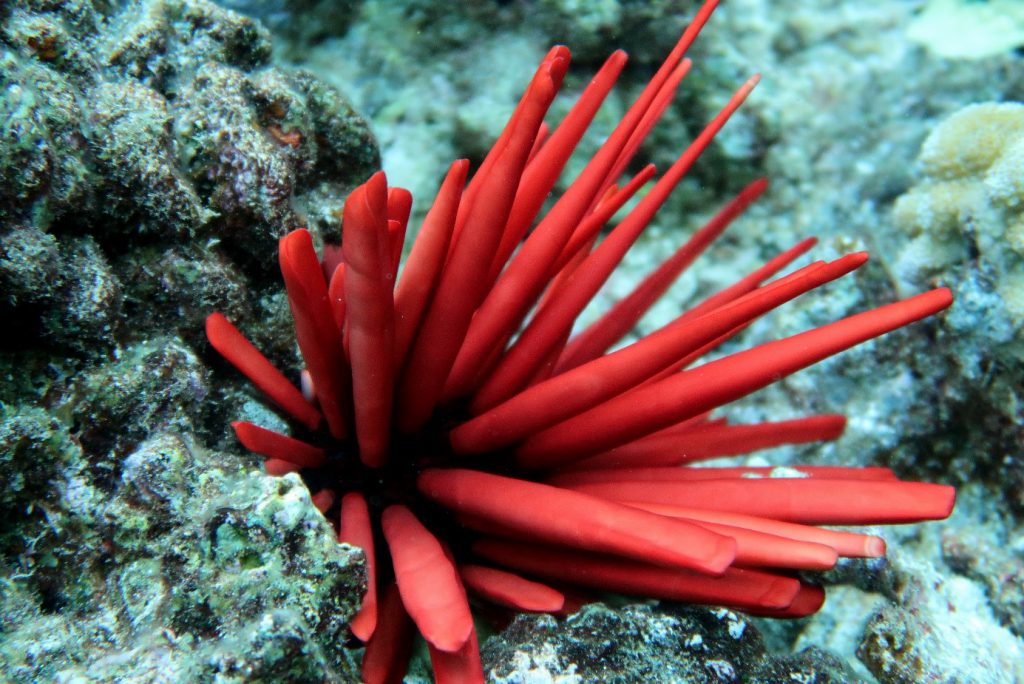 The dive trip remains one of my best diving memories so far. And they also offer snorkelling excursions, giving you the opportunity to see both inside the crater and the back wall.
Inspired to dive in Hawaii? Search for PADI dive shops online here.
---
Author Bio
Florine is a PADI Divemaster and a Dive Travel blogger at World Adventure Divers. She dives in tropical to extreme cold waters, selecting her destinations when both adventure diving and cultural discoveries are part of the journey, and showing you how to do it without breaking the bank.