Some divers prefer a diving holiday where every detail is taken care of by a dive resort or liveaboard crew, but others prefer the road less travelled. If you're looking for diving destinations for future travel inspiration with great diving and fewer people, here are a few to consider.
Consult the PADI Covid-19 scuba diving map to monitor when countries lift the governmental restrictions so you can start checking off these bucket list dive sites.
Oman
In some areas of the Middle East, it can seem like there are more divers than fish in the water, not so in Oman. The nutrient-rich water nurtures macro life, massive schools of mackerel and friendly turtles. Whitetip reef sharks, spinner and bottlenose dolphins are regular visitors, and you may even encounter an elusive whale shark. Advanced divers can explore caverns, tunnels and swim-throughs.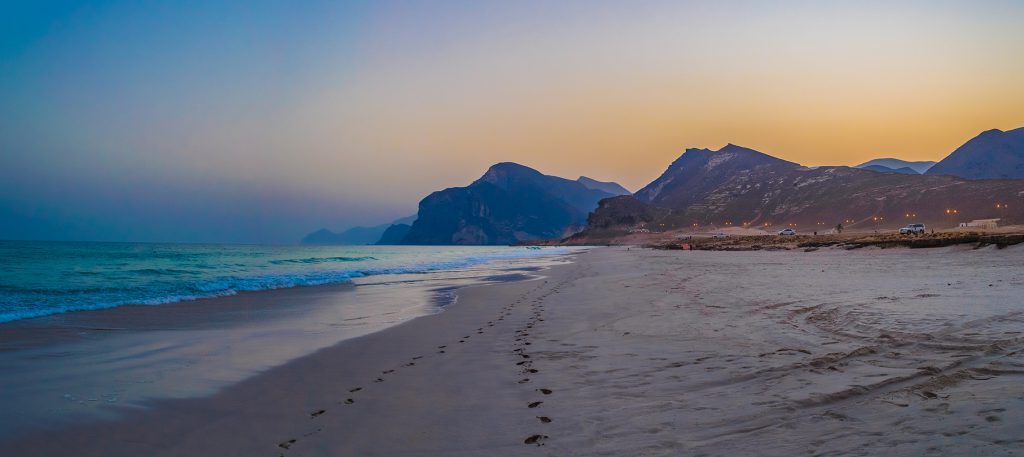 Salalah, in southern Oman is one of the few places in the world where you can dive in kelp and coral reefs at the same sites (and hike to some jaw-dropping waterfalls). Dive site access is via boat, or safari-style in an off-road vehicle. Read about where to dive in Oman, or learn more about diving in Salalah.
Switzerland
This world-renowned skiing destination also has lesser-known, but impressive shore diving. Lake Geneva and Lake Zurich have excellent visibility, wreck diving opportunities, and breathtaking views (because of the surrounding mountains, not the altitude – in case you're wondering).
Near the border with Italy is one of diving's hidden gems – sunny Verzasca Valley. This crystal-clear diving spot is relatively unknown and offers some of the best shore diving in Europe.
Mountain river diving is something most of us haven't done before, so we strongly recommend booking a guided dive with a local PADI® dive shop. If you're not sure whether river diving is for you, read about this diver's experience diving the Verzasca River.

Learn more about scuba diving in Switzerland. If you decide to go, why not take home a unique souvenir – a PADI Altitude Diver certification.
Cornwall, United Kingdom
There's a lot more to Cornwall than pasties and Poldark. Basking sharks like to spend spring and summer in The Cornish Riviera snacking on plankton blooms. These 12 m/40 ft giants are the second largest fish in the world after their ever-so-famous cousin, the whale shark.
Cornwall is also one of the best destinations for new divers. Lizard Peninsula at Porthkerris offers sheltered shore diving, and summer water temps can reach 15°C/59°F – or warmer.

Spend a surface interval day visiting The Museum of Witchcraft and Magic, famous filming locations, or enjoying a pasty and a pint. Learn more about scuba diving in the UK.
Ceuta, Spain
Due south of Gibraltar is the little-known diving hotspot of Ceuta, Spain. Located on the north coast of Africa and bordered by Morocco, Ceuta has abundant marine life and diverse dive sites including a cave for advanced divers to explore.
In many areas, the seafloor is a carpet of writhing colour. Ceuta also has superb night diving, with plenty of critter-spotting opportunities.
Ready to escape the crowds and enjoy spectacular diving? Though these diving destinations may be lesser-known, you're sure to find a local PADI Dive Centre or Resort nearby. Have a favourite overlooked diving destination we should know about? Leave a comment or DM us.