Feeling unsure about your next diving adventure? Daydreaming of the many great places in the world to dive can feel overwhelming when making future plans. If you're like most divers, you want to go somewhere with great visibility, lots of marine life, and not too many people.
No worries, friends. We have you covered. Here are our top picks for top-shelf scuba destinations many divers never consider to keep you inspired.
Consult the PADI Covid-19 scuba diving map to monitor when countries lift the governmental restrictions so you can start checking off these bucket list dive sites.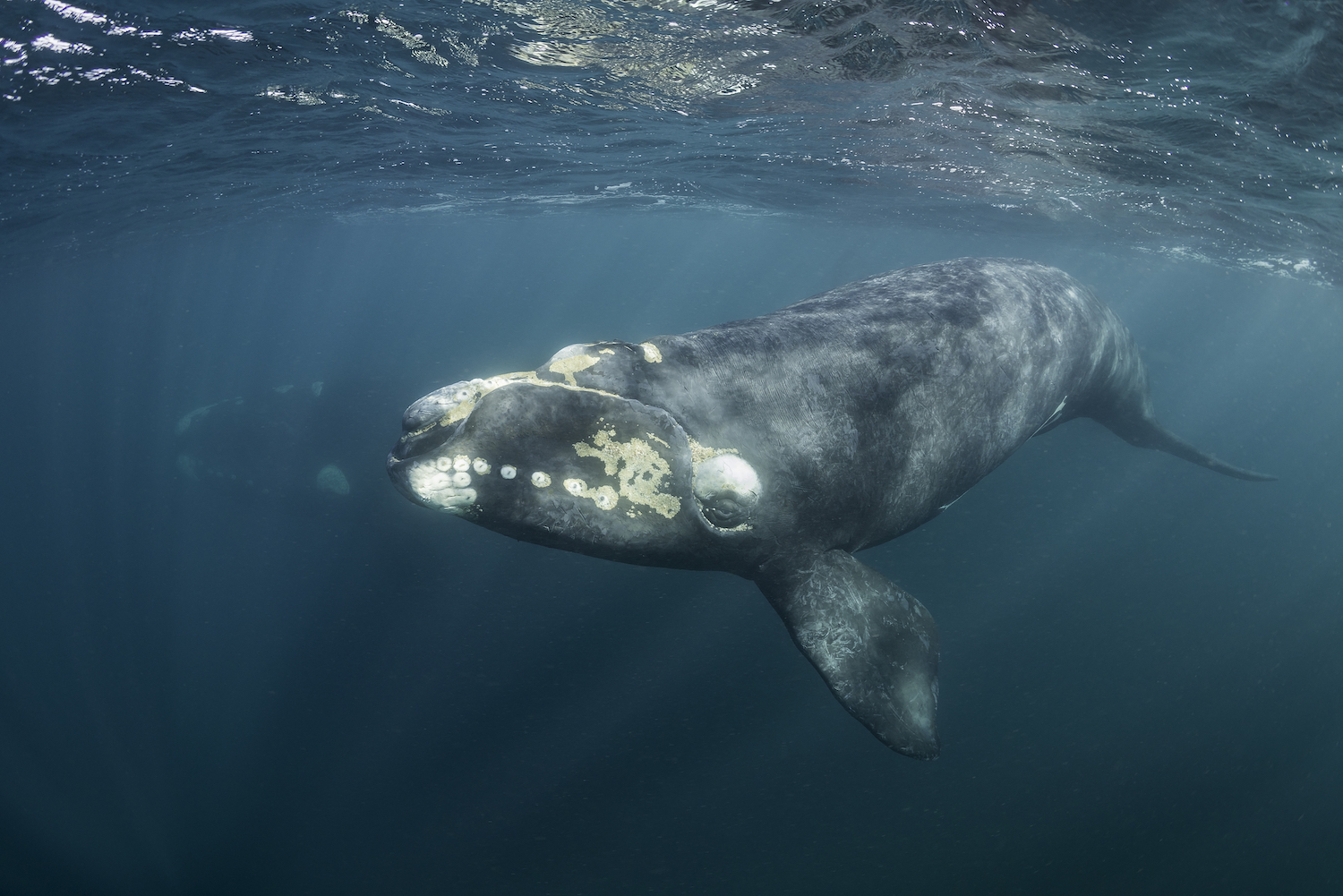 Patagônia, Argentina is a bucket list destination for hikers and outdoor photographers, but not many people go there to dive. Those in the know can visit with friendly sea lions, snap pics of Magellanic penguins, and see majestic right whales. One-third of the world's southern right whales spend half the year in Peninsula Valdes, Patagônia, so you have a very good chance of capturing a photo like the one above.
Learn more about the marine life of Patagônia on our blog. For underwater highlights of the diving in Puerto Madryn, Patagônia, check out the video below from PADI AmbassaDiver™ Florine.
Beaver Lake, in Arkansas, USA, has 783 km/487 miles of scenic shoreline nestled in the Ozark Mountains. Water temps average  22°C/72°F and there are diving opportunities for all levels. Below the surface, you'll find largemouth bass, bluegill, a variety of catfish and the sunken town of Monte Ne.
Beaver Lake is also family-friendly. Topside activities including: kayaking, stand-up paddleboarding, ziplining, and oh yeah – becoming a mermaid or merman.
Fernando de Noronha Marine Park, an island in the northeast corner of Brasil, has great diving year-round. You'll encounter turtles, rays, reef sharks, loads of tropical fish, 30 m/98 ft visibility and 28°C/84°F water temps. This UNESCO World Heritage Site is also a breeding area for spinner dolphins.
Watch the video below for a few highlights (of the diving – not the dolphins breeding). If you like what you see, check out our travel tips for scuba diving in Brasil and top dive sites in Fernando de Noronha.
Manatee Country, Florida
When divers around the world think of Florida, USA, they usually picture the iconic wrecks, goliath groupers and vibrant reefs of The Florida Keys. While The Keys are definitely worth visiting, there's another side of Florida; one that will make you say "awww" instead of "wow that's a lot of dive boats."
In the Crystal River National Wildlife Refuge, you can snorkel with manatees year-round. Because these slow-moving animals prefer warm, shallow water, there aren't a lot of opportunities to dive with them, but you can still have some great scuba diving adventures in this part of Florida.
After meeting friendly manatees, go for a drift dive in Rainbow River.
Explore the caverns and diving bell at Blue Grotto
Manatee Country has excellent diving, freediving and marine life encounters for divers of all levels. Read some fun facts about manatees, or contact a PADI® dive center in the area to book your next adventure.