If someone you loved was sick or in trouble, what would you do? Turn your back on them? Pretend everything was okay? Of course not! You'd show your love and support and help them get back on their feet.

The ocean is in trouble, and needs our help. Whether you're a scuba diver, freediver, snorkeler, surfer, stand-up paddler, kayaker, etc., you can use your passion for the ocean to save our blue planet and all her creatures.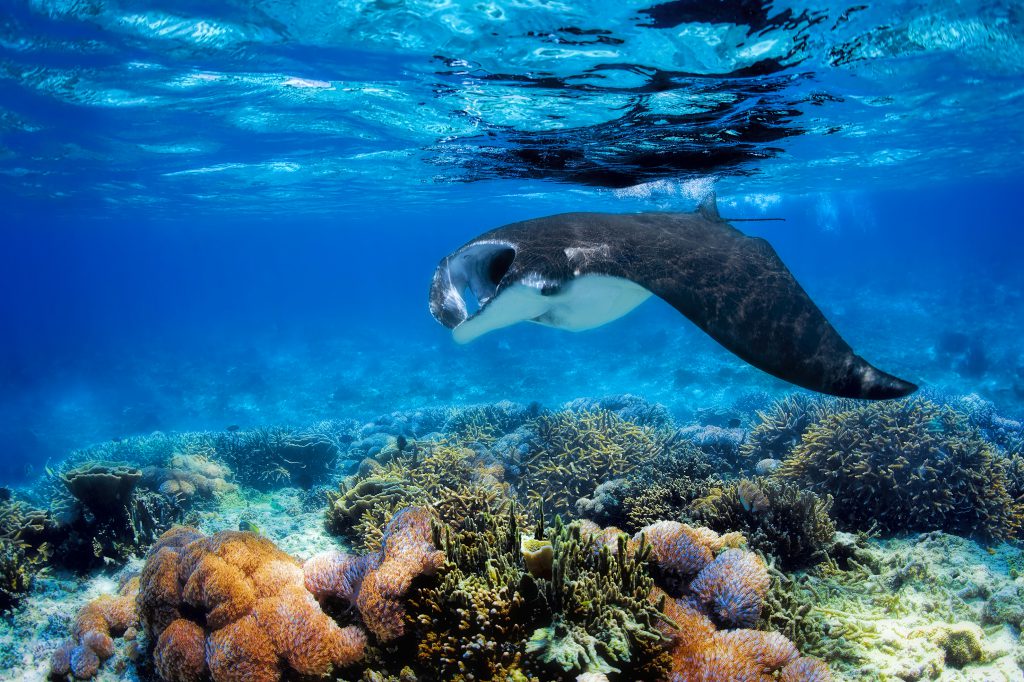 Be a Voice for the Ocean
When you're out doing what you love on or below the surface, document what you see and post it to social media – the good and the bad. Most people don't get to visit their local beaches and waterways often, so think of yourself as a journalist reporting from the front lines. If you take a break from ocean exploration, share posts from your local PADI Dive Shop or favorite conservation organization to shed light on community issues and to share opportunities to get involved.
Be a Citizen Scientist
Download the Clean Swell App designed by the Ocean Conservancy and report what you see-your efforts will contribute to one of the world's largest databases of marine debris and help rid shorelines of plastic and other junk. If you're below the surface, carry a mesh bag and report what you find on the Project AWARE Dive Against Debris app. Both organizations contribute valuable data that is used to create and reform policy so what you do to contribute can lead to a big impact.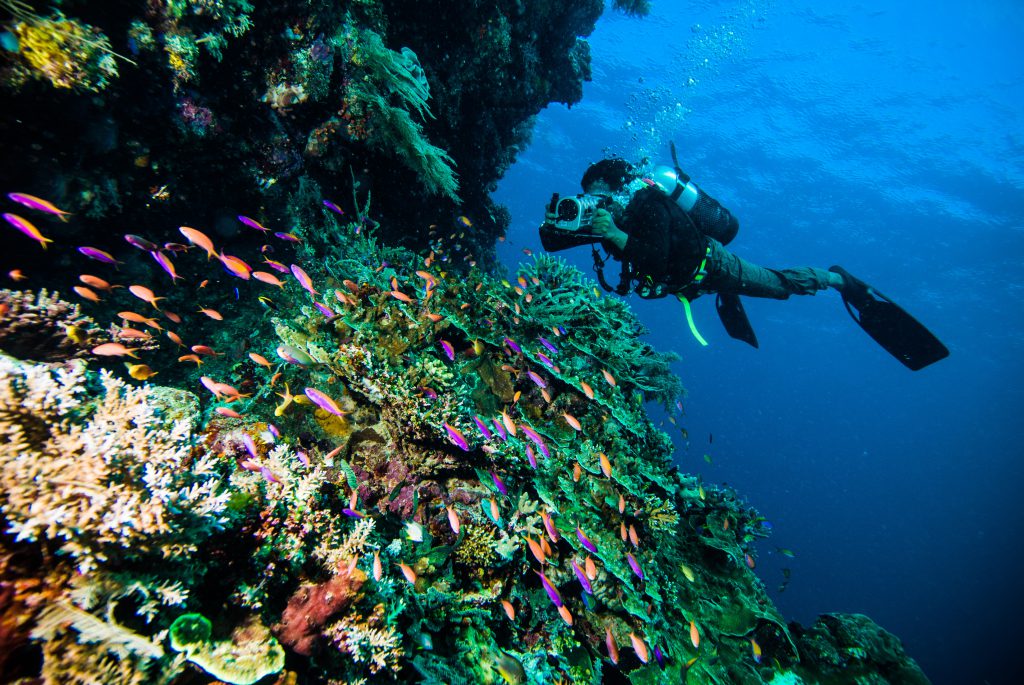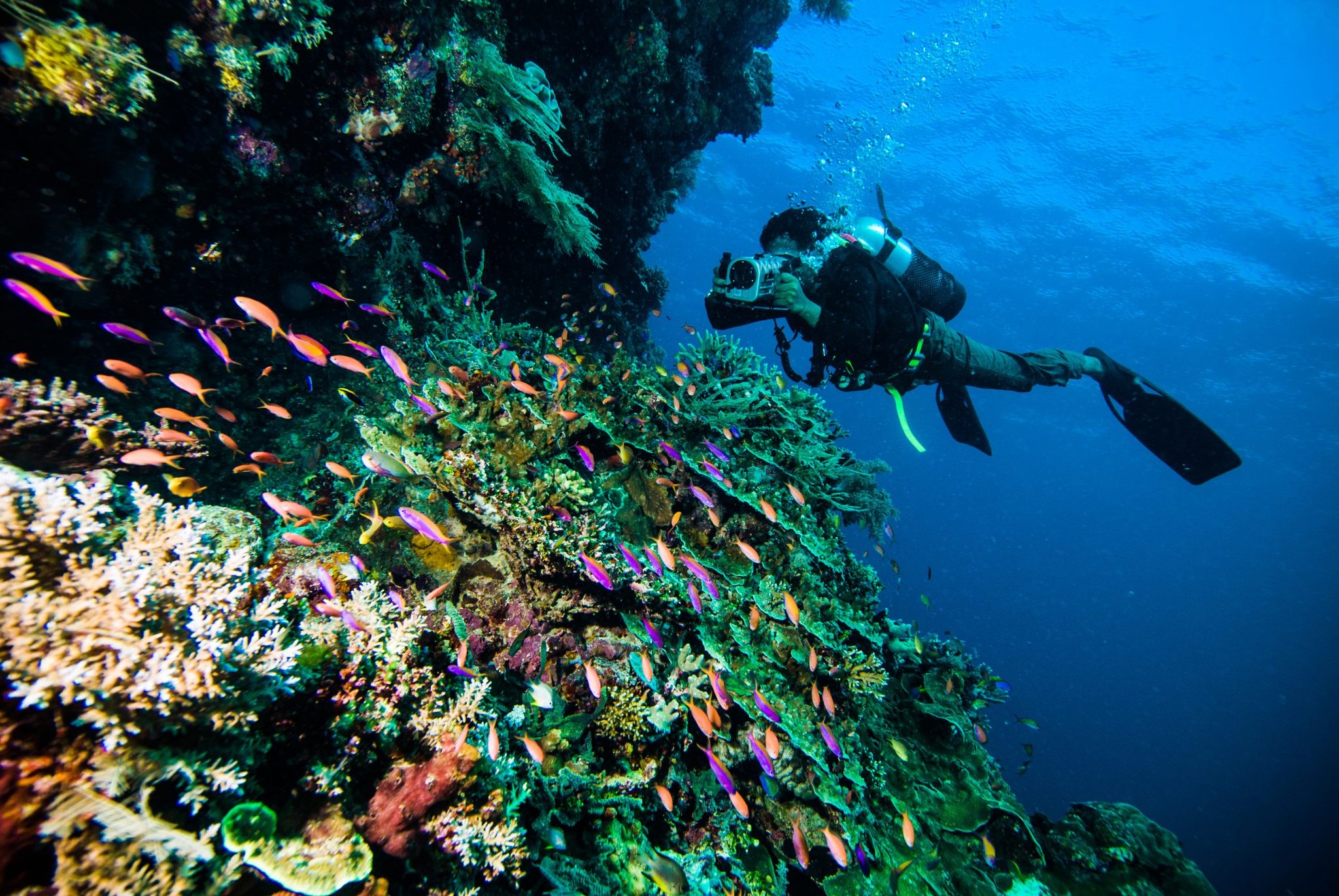 Look, Don't Touch
Set an example for others by respecting marine life and protecting fragile habitat.
Take only photos, leave only bubbles
Don't touch animals living underwater or in tide pools
Never feed, chase or ride marine life
Follow all local laws and regulations
Avoid touching the bottom with your body or equipment
Everything you see underwater or in a tidepool is alive, or used by a living creature. Taking a shell or disturbing an animal damages the ecosystem and is disruptive to animal behavior.

Coral and other underwater creatures are more fragile than they appear. The wake from a fin kick can destroy decades of growth or injure an animal. If you see others being disrespectful, gently remind them they are a guest in the underwater world, or notify your guide.
Be an Eco-tourist
When traveling, choose destinations committed to protecting their marine environment. This creates positive ripple effects in the local community and a financial disincentive for overfishing and unchecked development.

Look for facilities dedicated to responsible business practices such as water conservation, proper waste disposal, use of mooring buoys and respect for native communities. Here's a list of eco-operators we recommend.
Pledge to Scuba Dive Responsibly
Climbers and campers aren't the only ones who have an eco-ethic, scuba divers do too. Review Project AWARE's 10 Tips for Divers to Protect the Ocean Planet and pledge to scuba dive responsibly.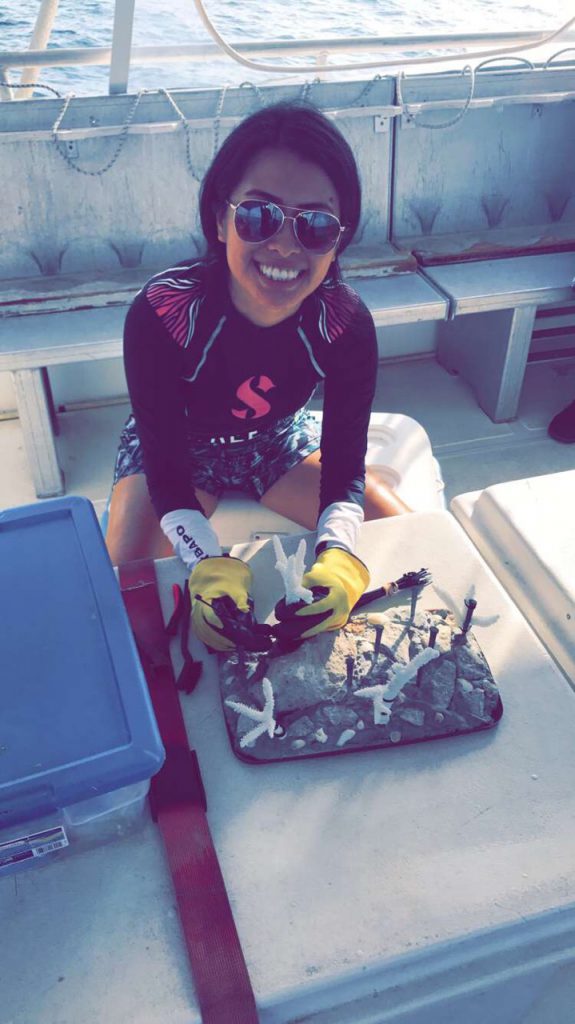 Volunteer/Give Back
Amplify your efforts by volunteering your time or donating to an organization dedicated to ocean protection such as Project AWARE®, Surfrider or Oceana. Here are a few ways to take action:
Invite Others to Carry the Torch
Do you know someone who's always down to go to the beach or join you on an ocean adventure? Invite them to become an ocean advocate: learn how to scuba dive, freedive, or participate in a beach cleanup.

Renowned oceanographer Dr. Sylvia Earle said it best, "The ocean is Earth's blue heart and it sustains us and all we love… without blue, there is no green." If this resonates with you, consider yourself a PADI® Torchbearer.