Written by guest blogger Claire Ullah. 
Tulamben's North East coast offers some of the best underwater experiences in Bali. This charming Indonesian village has long been a hub for scuba divers searching for muck dives and shipwrecks, but it is also an excellent spot for apnea freediving and snorkeling.
With fringing reefs hugging its striking black beaches, freediving in Tulamben could not be easier. Its exciting waters are brimming full of beautiful corals, macro critters, plus one of the best wreck dives in the world! All of which can be discovered just moments from the shore.
If you're an eager snorkeler or a freediver traveling around Bali, be sure to stop in Tulamben to try out these two dive sites!
---
Liberty Wreck, Tulamben
For some of the best freediving in Bali, look no further than the USAT Liberty Wreck in Tulamben, which is the most famous wreck dive in Indonesia.
The wreck is approximately 30 meters/98 feet from Tulamben's black pebble shores. At its shallowest, the ship sits at around 5 metres/16 feet and if you can hold your breath long enough, exploring its deep caverns, dark spaces and coral coated walls should definitely not be missed.
The Liberty is a whopping 120 meters/393 feet in length and is truly impressive. Immersed in 1963, every inch bursts with biodiversity. Soft corals, sponges, gorgonian fans and anemones sweep across the ships decomposing edges, attracting a wealth of fish life including bumphead parrotfish, triggerfish, napoleon wrasse, groupers, sweetlips, butterfly fish and even turtles.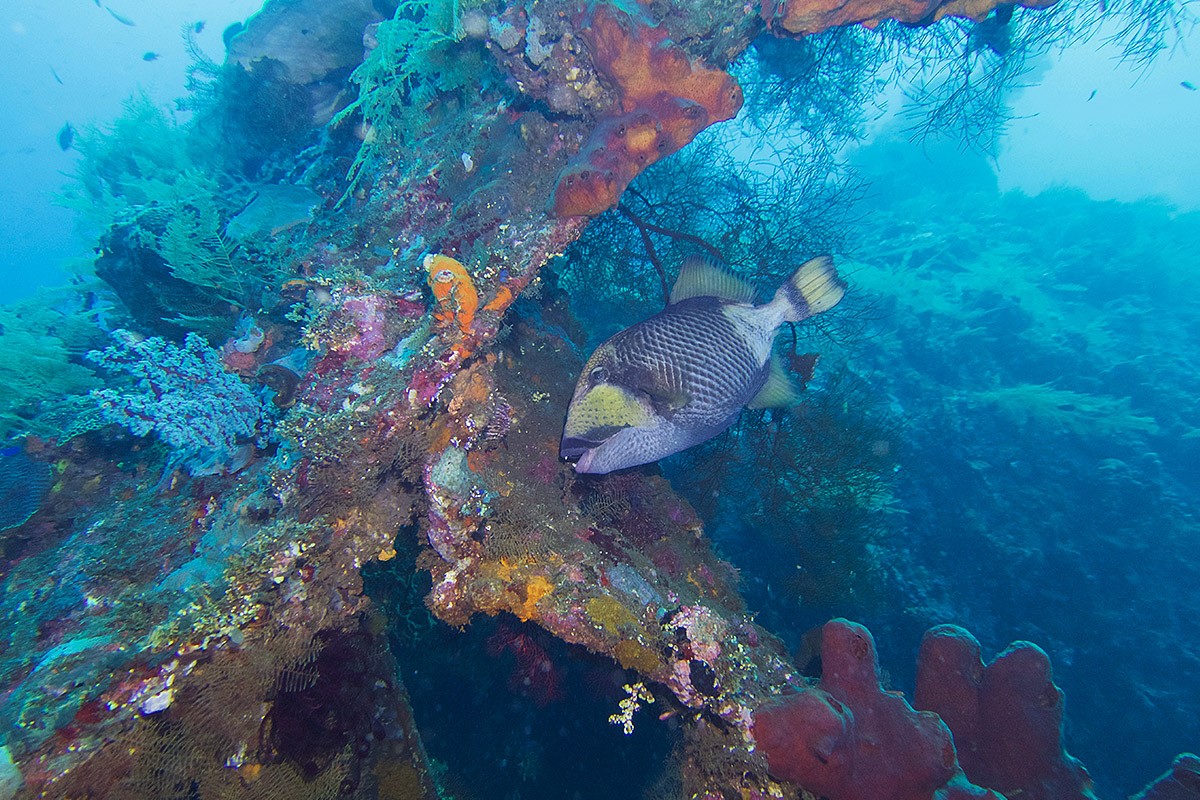 The village of Tulamben sits close to Mount Agung, Bali's semi-active volcano, meaning the muck diving opportunities around the Liberty are great too. If you're a freediver or snorkeler who likes the small stuff it is worth scanning the surrounding seabed where you may come across a variety of critters including frogfish, porcelain shrimp, nudibranchs, flatworms, crabs, octopus and more.
Water visibility on Bali's eastern shores is excellent, especially if you plan on diving in Indonesia in August. This means a clear view of the shipwreck for apnea freedivers and snorkelers. It has even been known for Nusa Penida's extraordinary Mola Mola to pass by these waters on occasion!
Depth: 5-30 meters/ 16-98 feet
Coral: Excellent
Fish life: Excellent
Current: Mild
Experience: Beginner
---
Coral Garden, Tulamben
Coral Garden can be found just along the coast from the Liberty Wreck, and is in walking (or even snorkeling) distance.
From the shore, a gentle decline of pebbles and boulders lead down to a spectacular 'garden of anemones' at approximately 3-5 meters/ 9-16 feet. This impressive site is home to a wide variety of clownfish and anemone species in all shapes and sizes!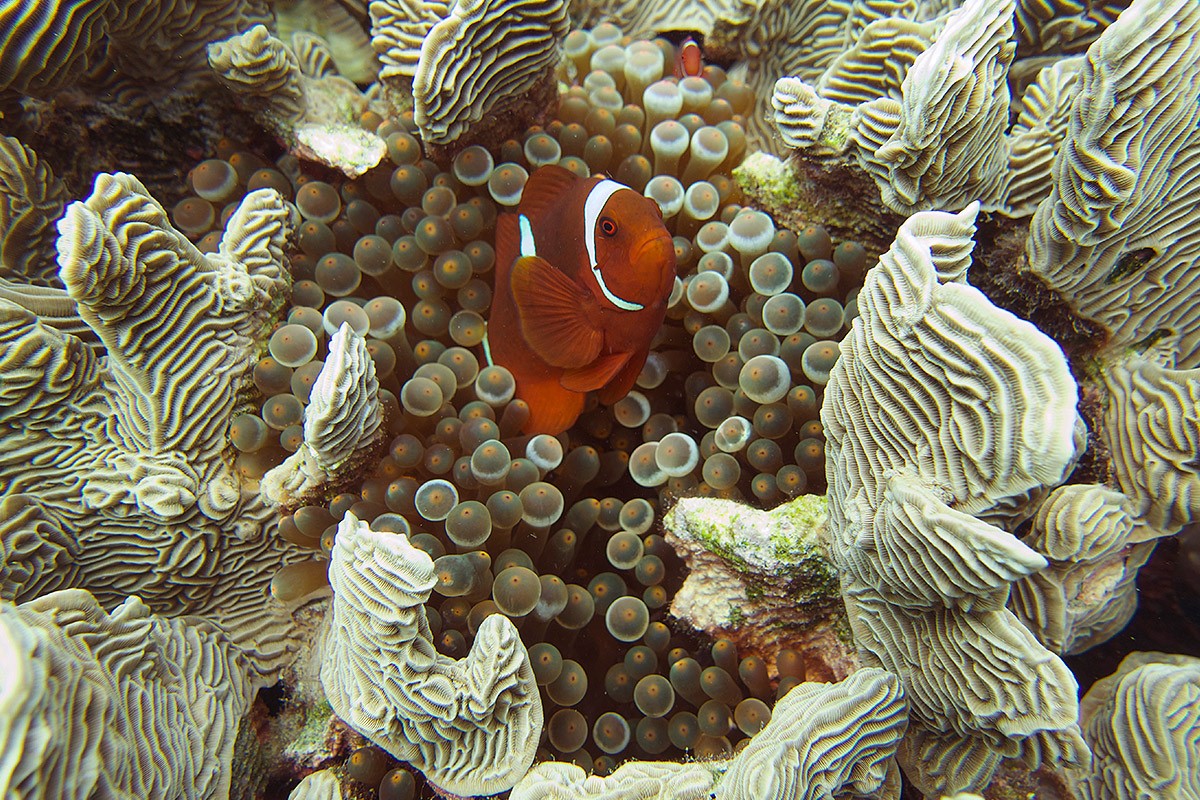 There is certainly no lack of other fish life here either. Sweet lips, butterfly fish, surgeonfish, porcupine fish and boxfish all frequent the area, making Coral Garden a colourful and abundant dive site to snorkel and freedive.
Scuba divers at Coral Garden spend the majority of their time on the outskirts of the reef at depths of around 10-15 metres, leaving the garden clear and free for freedivers and snorkelers to roam. Thanks to its calm conditions, Coral Garden is the perfect dive site for beginner freedivers looking to master their apnea skills.
Depth: 3-15 meters/ 9-49 feet
Coral: Excellent
Fish life: Excellent
Current: Mild
Experience: Beginner
---
Don't miss visiting these world-class sites in Tulamben. Locate a PADI dive shop and start the underwater adventure of a lifetime!
Author Bio 
Claire Ullah is the co-founder of travel blog Remote and Afloat and the ocean jewelry brand Citrus Reef. Her combined passion for travel, snorkeling and diving has taken her on a unique journey to some of the world's richest coral reefs and remote tropical islands. Follow Claire as she charts her experiences both over and under the water.