Have you heard that during the month of August 2013, PADI will donate one dollar for every dive that is logged on ScubaEarth®?
Well, it's true! For each dive you log on ScubaEarth® PADI will donate $1 to support the conservation efforts of Project AWARE – up to $100,000US.
So what are you waiting for? Rummage through those garages, cellars, cupboards or lofts and dust off those logbooks and start logging your dives right now. It doesn't matter when the dive was as long as you log it on ScubaEarth® in August.
So far you've logged over 2354 dives, raising $2354 for a great cause.  But, we're sure you can do even better. ScubaEarth® now has over 50,000 users, so if you all logged just one dive, that would be $50,000 to  help support ocean protection – from grassroots Dive Against Debris activities to global policies that protect the world's most threatened sharks and rays.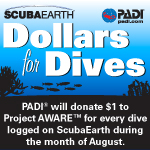 Stuck where to start?  
Challenge yourself! Look back and find your Top 5 favourite dives, your longest, the ones from your last holiday or that one where you saw your first manta or whale shark.
Challenge others! Which of your dive buddies can raise the most? You can share your logged dives on ScubaEarth® to Facebook, Google+ or Twitter in just a few clicks so all can see how many dives you logged and how many dollars were raised.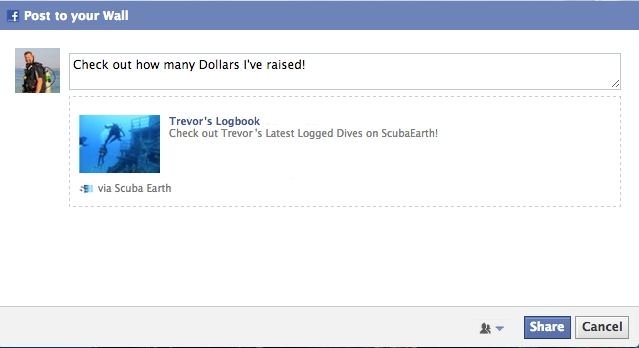 Been on a summer dive holiday? Now's the time to log those dives. Or, you could just get that logbook out, turn to page one and start logging from the beginning.
Which ever way you choose to go about it, make sure you get logging in August.
Sign up or Logon on now to start
[googleplusauthor]