The Asia Dive Expo (ADEX) will take place from Friday 13th February until Sunday 15th April 2012 at the Sands Expo and Convention Centre, Marina Bay Sands in Singapore.
Regarded by many as one of the major highlights on the global scuba diving calendar, ADEX brings together all things scuba diving in the amazing city of Singapore. This year, 22 PADI Dive Centre & Resorts will be exhibiting at the show from all over Asia.
Follow PADI to keep up to date with ADEX:
Facebook: www.facebook.com/padiscubadiver, Twitter: www.twitter.com/padi, YouTube: www.youtube.com/padiproducer
PADI Dive Centres & Resorts will be offering promotions and exciting competitions throughout the show so make sure you visit them to take advantage of the great deals!
The PADI Dive Centres & Resorts exhibiting at ADEX are listed below:
B09 – Andaman Bubbles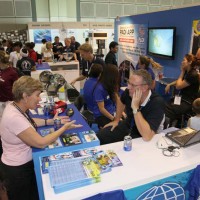 B09 – Andaman Diving Academy
B25 – AquaMarine Diving – Bali
A03 – Bali Crystal Divers
B09 – Barefoot Scuba
E11 – Blue Marlin Dive/Atlantis Bali
B26 – Cocotinos Boutique Beach Resorts, Odyssea Divers
E21 – DiveZone Lombok
B30 – DSM Lombok
C15 – Fish'n'Fins
B09 – Planet Scuba India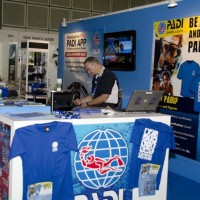 C32 – Scuba Junkie
D10 – Sunny Cove
B24 – Tasik Ria Resort & Spa
C19 – Truk Lagoon Dive Centre
A05 – Two Fish Divers Bunaken & Lembeh
B11 – Seahounds Scuba
B35 – SS Scuba
F11 – Wakatobi Dive Resorts
B24 – Siladen Island Resort & Spa
C21 – Sam's Dive Tours
Keep up to date and connect with us at the show – use the twitter hashtag #ADEX and mention #PADI.