Diving on Aliwal Shoal – Locate a PADI Dive Shop near Aliwal Shoal

In 1849 a Sailing barque named Aliwal under the command of Captain James Anderson nearly came to grief on "a very large and dangerous rock or shoal with heavy breakers", this was the first anyone had known of what was to be named Aliwal Shoal and for the best part of a century it lay unexplored, no more that a coral covered sandstone.
Jump forward a hundred years to the 1950's.  Recreational Scuba Diving was still in its infancy but nevertheless people were beginning to explore Aliwal Shoal.  It was fast becoming celebrated as an extraordinary site and as its reputation spread the number of divers began to increase.  Even Jacques Cousteau came to dive and allegedly placed it within his top ten dive sites.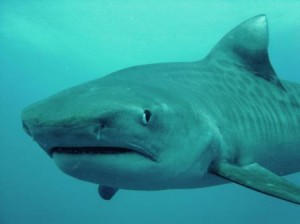 What makes Aliwal Shoal unique? What makes it support such a diverse range of species and therefore so popular?
Firstly what we see today is a huge craggy rock on a vast sand plain.  It therefore attracts fish life from all around.  It has many caves and overhangs which offer shelter to small fish and hunting opportunities for the larger creatures in the chain.  Secondly, the shoal is bathed in the warm waters of the Aghulas current which brings water rich in plankton and nutrients.
Our dive sites range in depth from 12/14m up to the two famous wrecks of the Produce and Nebo whose maximum depths are 27m and 32m respectively therefore giving the opportunity for divers from Open Water upwards to enjoy our reef.
Aliwal Shoal offers sightings from the smallest Nudi branch up to huge whales / whale sharks and so much in between: Rays, Eels, Dolphins, Octopus, Raggie Scorpion fish, Paper fish, Frog fish, Pineapple fish, Turtles, Manta rays, Black Tip Reef sharks and so much more.  If you are interesting in sighting our famous Ragged Tooth sharks on their annual migration the time to come and dive is from June through to November or if you are into a closer encounter with Tiger Sharks their season is our warmer summer months from November through to April.