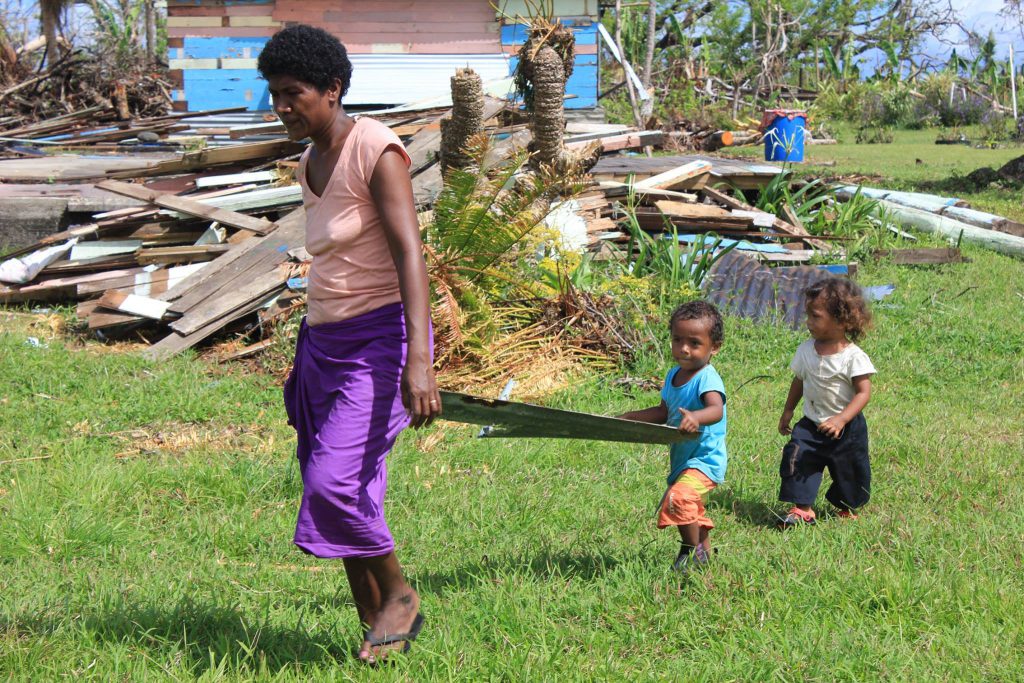 Cyclone Winston was the strongest cyclone ever recorded in the southern hemisphere and the south coast of Taveuni Island, home of the world famous Rainbow Reef, took a direct hit. Winds were recorded at over 300 km/hr and 18 meter tsunami-like storm surge ravaged the coastline and ripped away countless homes, community centers, schools and even resorts that were in its path.
Approximately 70% of all homes have been destroyed along this coastline with over 5000 people affected. A landscape which was once a tropical paradise now looks as if it was bombed and then burned.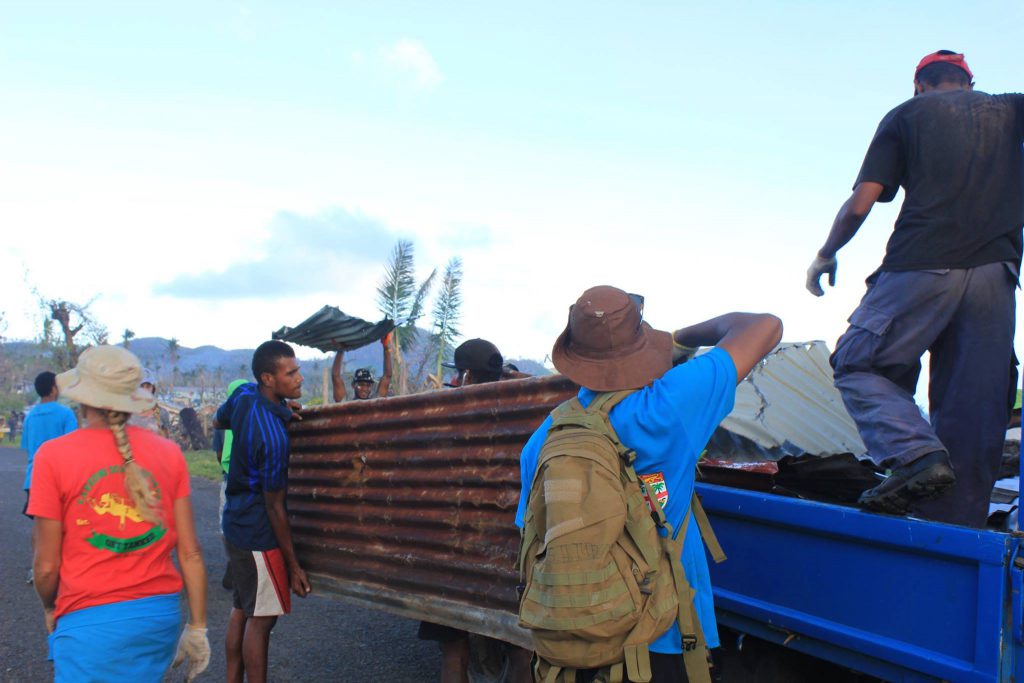 Julie Kelly, owner of Taveuni Ocean Sports describes the situation as it currently stands:
"For my family and close friends here like Seraina Brunett (PADI Open Water Scuba Instructor) and Viti Niutabu (PADI Divemaster), when we saw the devastation with our own eyes we became consumed by it. It took us a week to clean up our own mess at home and when we heard some stories about the southern end we wondered if they needed help. My mom and I straight away bought $5000 of food out of our pockets and went to Lavena and then Vuna Village.
Since it had already been a week since the cyclone we assumed we were too late and that help must have already arrived. Boy were we wrong. NO ONE had been there. Those affected were walking around not knowing where to start or what to do. There was total shock with houses, schools and crops destroyed.
These are all farming communities whose only source of income comes from taro and kava. The ravaged areas include the entire south end which are the villages of Vuna and Navakawau and over 26 settlements. We went on a fundraising rampage and used Facebook as the main tool."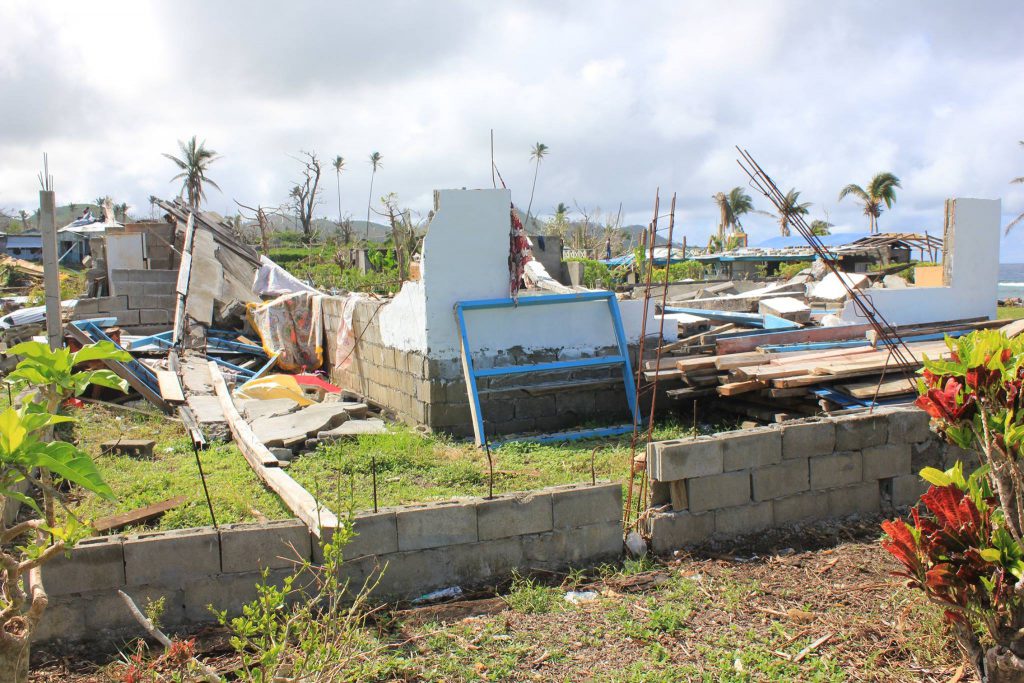 To date, Julie and her team have raised $102,000 with over $44,000 to food and $58,000 going to building materials (and more donations in transit). Since February 26 they have been on the ground all day down south and raising funds at night to try and get help for these people who have lost everything.
"Our close friend Linda runs the Loloma Foundation so two of their carpenters flew out and stayed with us and worked on schools too. The Red Cross did give out some tarps and hygiene kits and the Government provided a very small amount of food. Our days have involved food delivery, tent set up and big clean ups. The first step was organising people to sort out what was rubbish from all of the materials before we came and hauled it away to clean up the villages, something we are still working on."
Each day Julie and her team are constantly working overtime, receiving information about what the people need and then trying to make it happen. At the moment it is building materials (roofing tin, strapping, nails) and chainsaws that are most desperately needed. With the donations received so far, the team could only afford two chainsaws $3000 each, used to rip the timber from all of the fallen trees. Unfortunately what they have raised will help, but won't go very far for very long.
Fiji is one of the most magnificent destinations in the world however certain areas are in need of significant help after Cyclone Winston. If you wish to help, you can make a donation via the Loloma Foundation that will go directly to Julie and her team so they can continue their work. Please label your donation as "Nakia cyclone relief" if doing so via Loloma Foundation.
For more information on donations, the work that Julie and her team to or how else you can help in Fiji, please contact Julie via her personal Facebook Profile or business Facebook Page.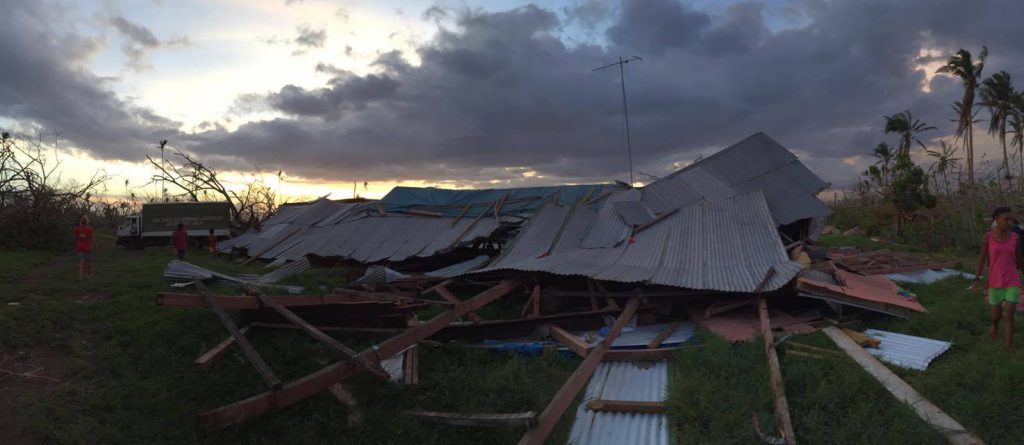 24 people were living under this collapsed roof after Cyclone Winston hit Fiji