PADI Five Star Dive Resort, Dive Central Gili, shares with us the story of Yamin, a PADI Open Water Scuba Instructor, and his journey to becoming a PADI Professional on the Gili Islands, Indonesia. 
---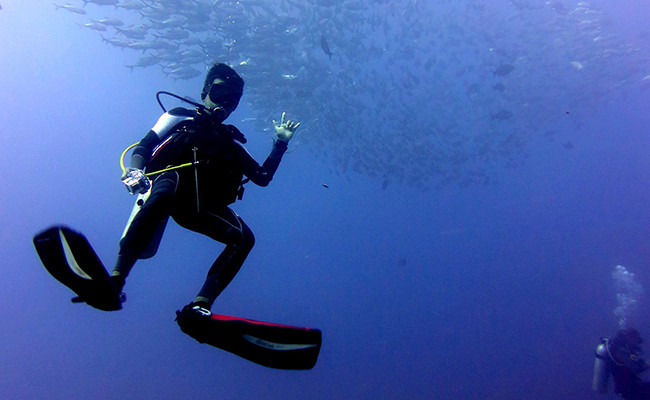 It's funny how your life can suddenly change. You can live many years of your life in the same, ordinary way and living the same routine every day. But, in just the blink of an eye, your world can turn upside down – for the better, of   course!
Just under one year ago one of our students, Yamin, originally from Bandung, Indonesia, planned a one week vacation to the island of Gili Trawangan in Indonesia. During his stay he decided to try scuba diving. Not being the strongest swimmer and with limited English, Yamin was understandably a little nervous – as are most people the first time they try breathing underwater!
By the end of Yamin's first dive to 'Turtle Heaven', he was sold! He knew that this was what he wanted to do for the rest of his life. After three more days of diving and upon completing his PADI Open Water certification (with flying colours!), Yamin returned to his family in Bandung.
However, after just two weeks back at home, Yamin decided to return to Dive Central Gili. This time with a goal of becoming a PADI Instructor!
"What I love about Dive Central Gili is that I'm living the dream, diving every day."
– Yamin, PADI Open Water Scuba Instructor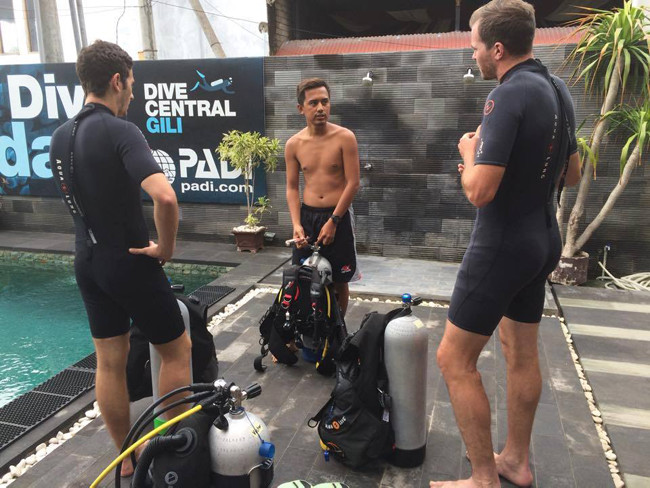 From that day Yamin's life changed. Quickly graduating to PADI Advanced Open Water Diver, diving to depths of 30 meters, night diving, using enriched air and improving his buoyancy, he gradually became a better diver. As the days and courses passed by, our team noticed changes in Yamin as his confidence and passion for diving grew.
Diving is an amazing confidence builder. By achieving something through PADI Courses, your self-esteem soars.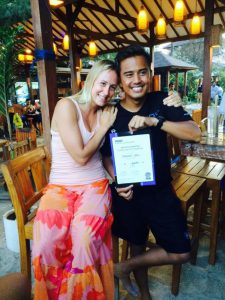 Yamin passed the PADI Rescue Course with flying colours before moving on to his PADI Divemaster Course – the first step to becoming a PADI Professional. Yamin began building his teaching skills and assisted on every course possible. He was always (and still is) the first person to come in to the shop in the morning, setting up tanks, planning how the courses should be conducted and greeting the students.
Yamin was an instructor at heart – even before he was certified! Every day he pushed himself to learn more and expand his skills and knowledge. He is now PADI Open Water Instructor and a beloved member of the Dive Central Gili team.
By joining the PADI organisation you can reach your dream, regardless of your history, nationality or financial status. PADI simply is the way the world learns to dive.
---
Click here for the full version of Yamin's story. To keep up with Yamin and Dive Central Gili's activities, follow them on Facebook, Twitter and Instagram.
To learn more about diving in Indonesia, visit the PADI Vacation Spotlight.