Guest Blogger: Jo Walters
Cody Unser is a descendant of Indy 500 racing royalty and inductee into the Women Divers Hall of Fame, Class of 2016. She founded the Cody Unser First Step Foundation when she was 13 years old to raise awareness of Transverse Myelitis, the condition that left her lower body paralyzed at age 12. Then, she set out to improve the quality of life for all people with disabilities through diving. Read on for her inspiring story, and to find out how you can get involved.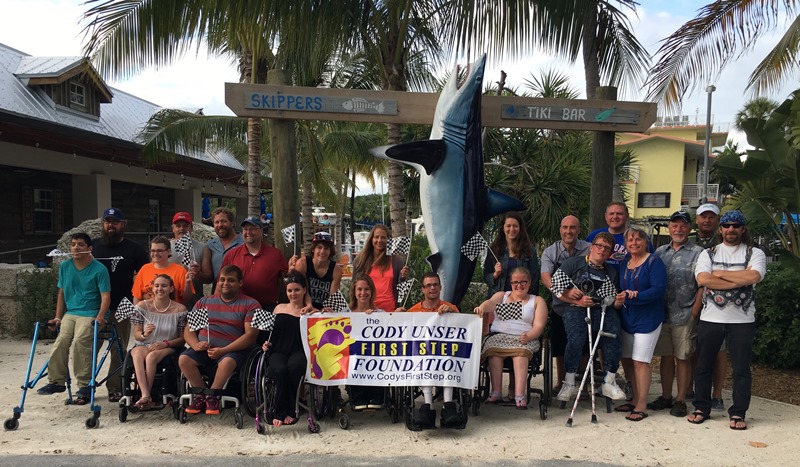 PADI: Have you always been in a wheel chair?
Cody: No. I became paralyzed at age 12 due to an autoimmune disorder called Transverse Myelitis. I had always been very active and loved everything with a motor — from four-wheeling to riding a jet ski. I was at basketball practice after school one day when, suddenly, I couldn't catch my breath and came down with an excruciating headache. Within 20 minutes, I became paralyzed. It took a week to diagnose me because the doctors didn't recognize my symptoms, but they finally settled on the diagnosis Transverse Myelitis.
I was discharged from the hospital and sent to Phoenix for rehabilitation. I thought they were going to teach me how to walk again, but instead they taught me how to live my life in a wheelchair. I was devastated and frustrated. I felt as if I were confined to a box. I had to figure out my new identity, what would I do now? How do I live in a world where having a disability is not-so-great?
PADI: So, how did you overcome these feelings and move ahead with life?
Cody: I needed something to inspire me to keep going. Eventually, I decided to raise awareness of Transverse Myelitis, because it is a rare disorder, and it is frequently misdiagnosed. I wanted the medical industry to get together and share data and do research on the condition. So my mom and I formed the Cody Unser First Step Foundation (CUFSF) to raise awareness of Transverse Myelitis.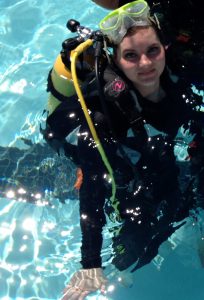 PADI: How did you get involved with scuba diving?
Cody: My family was trying to figure out something I could do that let me know that I was okay, that life could go on, that would keep me motivated. My older brother, Al, wanted me to be happy and stay happy – he insisted I could look cool in the wheel chair and taught me how to do wheelies! He said, "You can still be active and edgy, you just have to redefine active and edgy." Then, he threw me in the pool…and I learned to swim.
That's when scuba diving came into the picture. The rest of my family members were already certified divers before I became paralyzed, so I always knew it was something I would do when I got old enough. So with my brother as my dive buddy, I learned to dive.
It was on my certification dive I told my both my mom and my brother, "This is so awesome, we need to adapt it for other people with disabilities!" So that's when we added our quality of life program, Cody's Great Scuba Adventures to our foundation.
PADI: How did you get this program started?
Cody: The first hurdle was getting instructors and training them to teach people with disabilities to dive. We developed a core team of PADI Instructors in New Mexico who volunteer for the foundation and then branched out to find more instructors. Teaching people with disabilities is not for everyone: we deal with a lot of secondary issues such as bowel and bladder control, cognitive issues, pain and spasticity. Also, it often takes student divers with disabilities longer to master the skills, so instructors need a lot of patience. However, the rewards of seeing these student divers succeed far outweighs the challenges of the teaching them.
PADI: Has the dive community responded to your efforts?
Cody: Yes! It's been great, seeing the evolution of adaptive scuba. PADI, especially, has embraced my foundation and my efforts to get people involved in adaptive diving. PADI has helped us bridge the gap between people with disabilities who want to learn to dive and instructors who want to teach adaptive diving — between the disabled community and the scuba industry.
PADI: What kind of opportunities are there for PADI Pros who may be interested in teaching adaptive scuba?
Cody: Right now we are a small foundation with a core instructor team. We do introductory programs across the country for disabled children and adults. PADI Pros can contact us to see how they can get involved or attend one of our DSD events to see what it's all about. Instructors don't have to wait until someone walks into their dive shop to get trained. Be proactive!
All of our instructors are also HSA (Handicapped Scuba Association) certified; that way, if a disabled diver cannot meet the PADI standards, they can still get an HSA certification.
PADI: What do you see as the future of adaptive diving?
Cody: The future is all about inclusion and integration. My dream is that a person with a disability could go into any dive shop and find someone who teaches adaptive scuba – and someday there will be a lot more wheelchairs on dive boats! We also plan on doing more research studies around scuba diving and people with disabilities like we did in 2011 with my doctors from Johns Hopkins University.  The more the scuba diving industry knows about any particular disabling condition and how scuba diving may effect them, the better the industry will be at adapting the sport for all who want to experience it.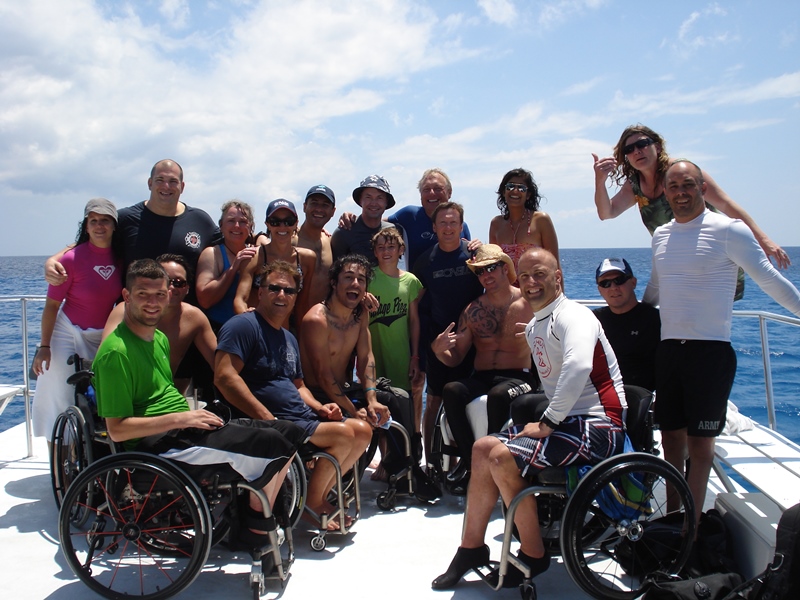 PADI: How does learning to dive transform the life of the disabled?
Cody: Once you figure out that you can adapt scuba to your needs, you look around and think, "What else can I adapt to my needs?" And that launches you into other avenues of life you may have once thought were closed to you.
PADI: What level of diver are you and do you have any plans to continue your scuba education?
Cody: I am a PADI Advanced Open Water Diver.  My mom, brother and I are planning to take the PADI Enriched Air specialty course soon. I also want to get my PADI Wreck Diver specialty so I can travel and explore new places all around the world.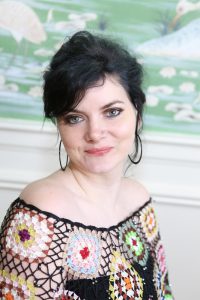 PADI: How do you view your induction into the Women Divers Hall of Fame, class of 2016?
Cody: I was the first woman with a disability to be inducted – it just goes to show you that people with disabilities can be an integral part of any industry. Being part of a group of women who have done extraordinary things around diving is truly an honor. I got to meet a few of them at Beneath the Sea Show. They have so much energy and love of life. They were a blast!
PADI: What inspires you to keep going?
Cody: Every time we do a Discover Scuba® Diving event, when someone is experiencing diving for the first time, I relive my experience. I love seeing the divers' faces light up and the joy reflected in their instructors' eyes, too!
PADI: What does "my PADI" mean to you?
Cody: My PADI helps me change lives for kids, adults and veterans with disabilities, one dive at a time. My PADI launched me into the realm of my dreams.