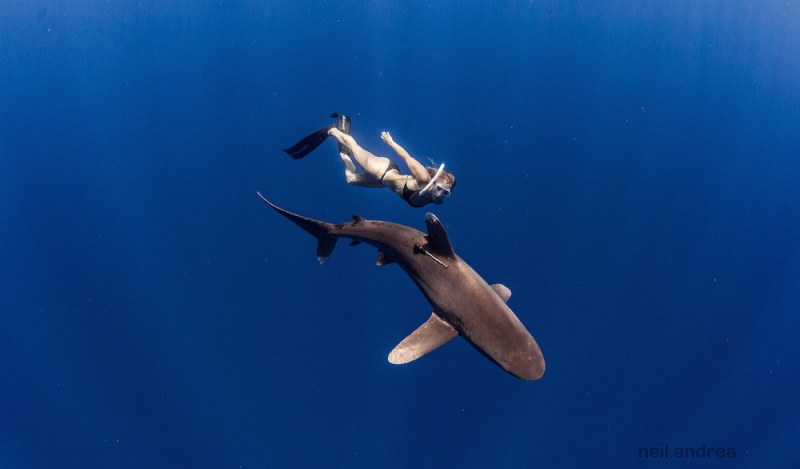 Founder of the non-profit Shark Angels, Andersen has spent hundreds of hours, cage free, with sharks. Traversing around the world for the past decade, her journey has taken her to all corners of the earth where she has become intimately acquainted with dozens of species.
Andersen fell in love with sharks the moment she met her first hammerhead, and she's been working for them ever since. She turned her passion into a mission by selling her advertising agency and moving to South Africa where she could continue to work for the cause. Today, she's worked with Fin Free to help make shark fins an illegal substance, gone undercover in 20 countries to expose the shark fin trade, helped build the world's largest shark sanctuaries, and led thousands of "angels" around the world. Her adventures have been featured on CNN, Discovery Channel, Animal Planet, NatGeo Wild and dozens of other documentaries, TV shows, newspapers and magazines around the world.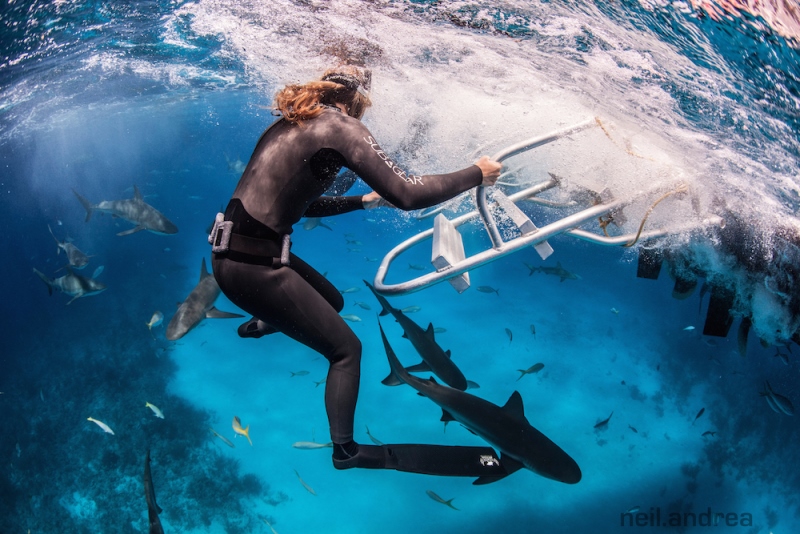 When she's not spreading the message for Shark Angels, Andersen works as the Director of Global Marketing for SCUBAPRO. What's even better? She's joining the PADI Diving Society this July at Total Sub and not only going to share her tales from the road but also a bag of SCUBAPRO toys to play with including the Hydro BC – which isn't even on the market yet.
Also in her SCUBAPRO bag of tricks: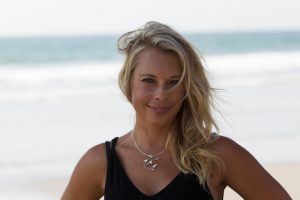 Regulators:

A700 Carbon BT
S600 EVO Titanium
S600 EVO Deep Blue

Fins:

Seawing Novas
Seawing Nova full foot fins

Trufit masks
Freediving:

Monofins
S2 freediving fins

Accessories:

Comfort socks
Assortment of snorkels and Steel masks
M2 computers
Want to meet Julie and test out the SCUBAPRO goodies for yourself at Total Sub this July 16-23 in St. Lucia? Don't miss out, only a few spots remain! Reserve your space today by contacting PADI Travel Network at 800 736 7021 (US and Canada) or +1 407 937 0754 or email ptn1@padi.com.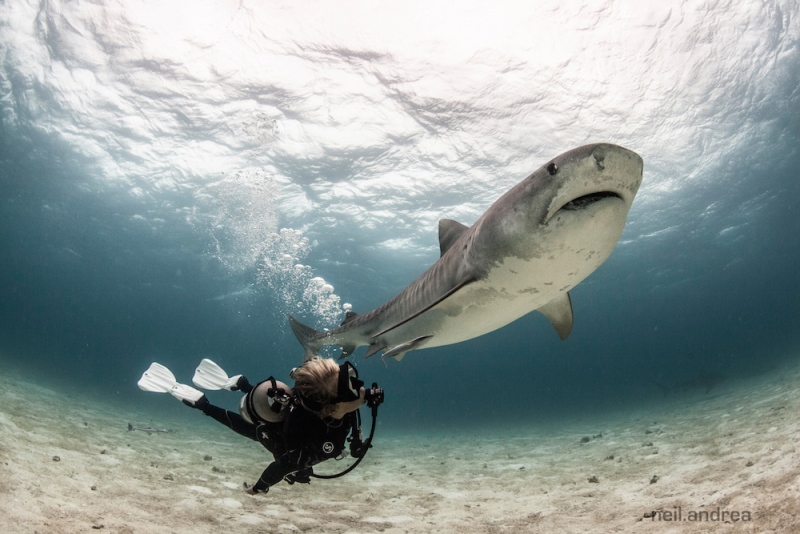 For more on Andersen and the Shark Angels, visit Sharkangels.com, watch a video of her Dancing With a Shark, or check her out on YouTube.