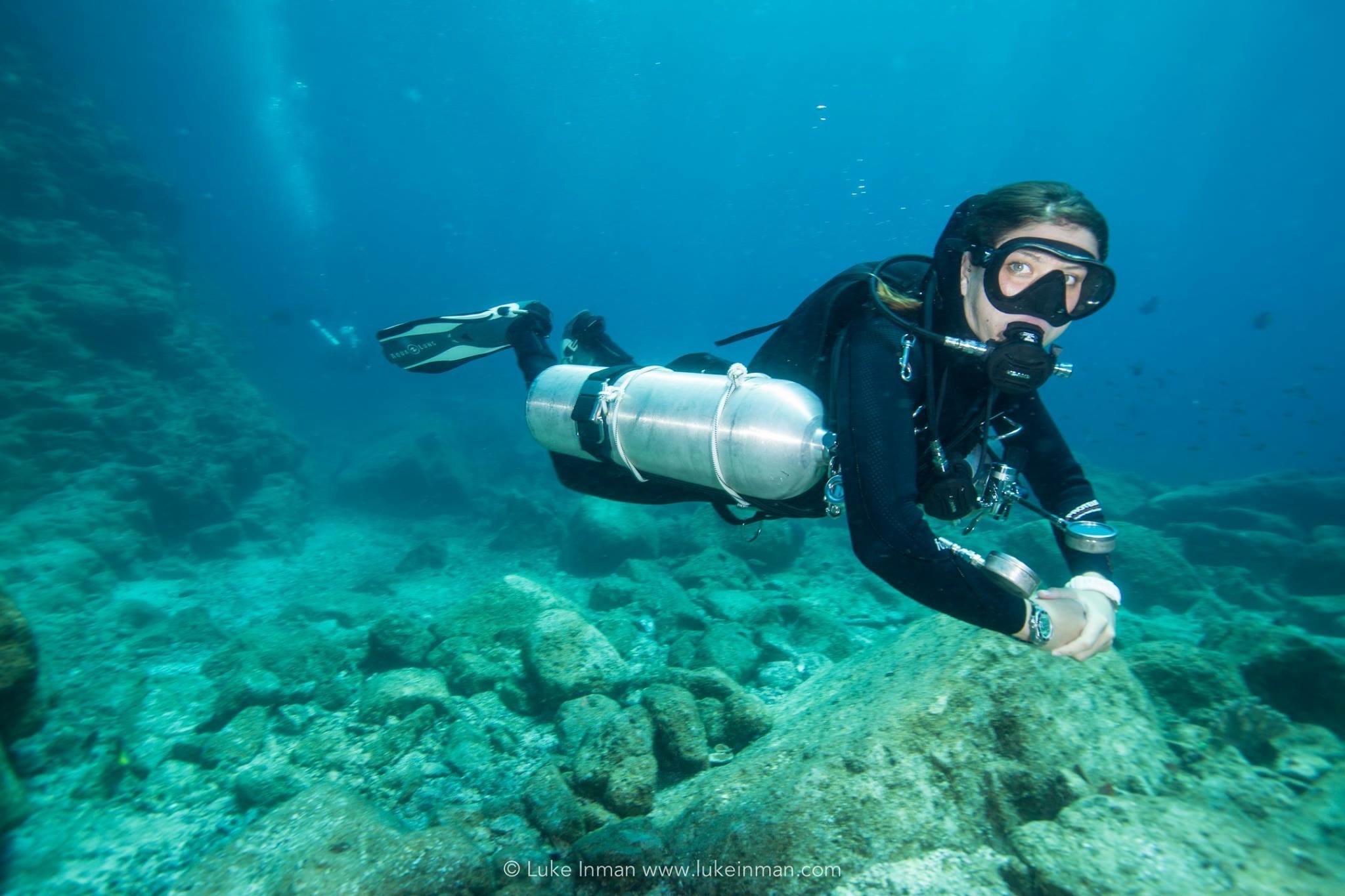 We found some time to catch up with Michele Felberg, the 2015 Rolex Scholarship recipient, when she wasn't busy volunteering to save sharks in South Australia, training to run a marathon or traveling around the world diving.
Although Michele's first dive might not have been an epic one, this didn't stop her from continuing to dive in the same spot for the next two years:
"My first open water dive was off of Catalina Island," she says. "The visibility had to be less than a foot! It was so cold and murky and honestly not that remarkable because we could barely see anything! But I spent the following two years diving at Catalina Island and saw some pretty incredible things: massive bat rays, schools of leopard sharks, a flock of cormorants diving for small bait fish and massive sea hares."
After a full immersion into California diving, Felberg traveled to Guam and then Palau to study reef health and she hasn't stopped traveling since. From British Columbia to the Bahamas, the 25-year-old has traveled to over 12 countries during this year alone but she credits her volunteer work with Rodney Fox Shark Expeditions in South Australia as one of her favorite experiences.
"My month volunteering as crew with the Rodney Fox Shark Expeditions taught me how much can be gained when you combine dive tourism with scientific research," she says. "You are not only helping researchers get access to the creatures they study but you also get to educate and engage the public, teaching them why sharks are not only cool to watch but crucial to the marine ecosystem. Being able to work with a company like RFSE has shown me that it's possible to meld research and tourism within the dive industry."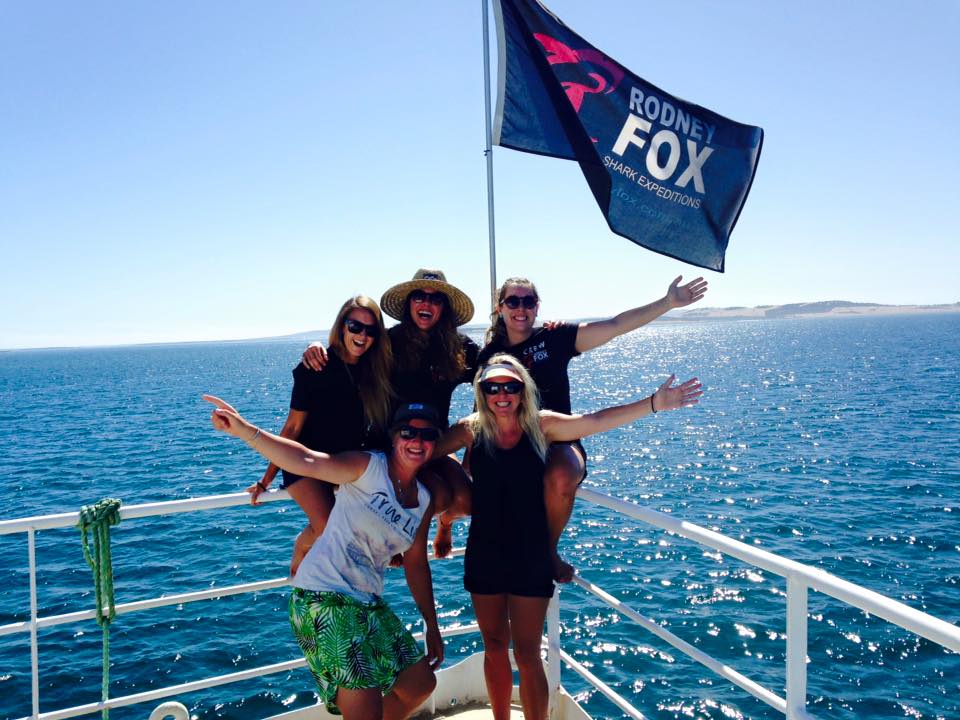 That strong passion for conservation is at the heart of Felberg's strong-willed and independent personality, which is why she hopes to continue being involved with companies that use dive tourism to promote marine conservation.
"I also want to get more engaged in environmental economics and marine law/policy," she says. "Maybe eventually I'll go back to get a graduate degree."
No matter what coordinates Felberg decides to settle on next, she knows that diving will remain a big part of her career and is keeping her options open. "I don't have any set ideas yet! I'd like to spend more time in the Pacific, maybe Fiji or back to Australia for work in dive tourism," she says.
But don't mistake that gypsy soul spirit for a woman that can't take care of herself. "I used to train in Korean mixed martial arts and have a black belt, so don't mess with me!" she jokingly says. "I also love long distance running and, now that I have a slightly less hectic schedule, have plans to train for a half and then a full marathon."
One might disagree with this multi-talented scholar, from working to save our oceans, practicing martial arts and keeping friends entertained with her love for corny "dad" jokes, it doesn't look like this gypsy's schedule is going to open up anytime soon.
Want to make your dives count for conservation? Search Project AWARE's Action Map for events near you or check out a full list of upcoming actions to dive into.