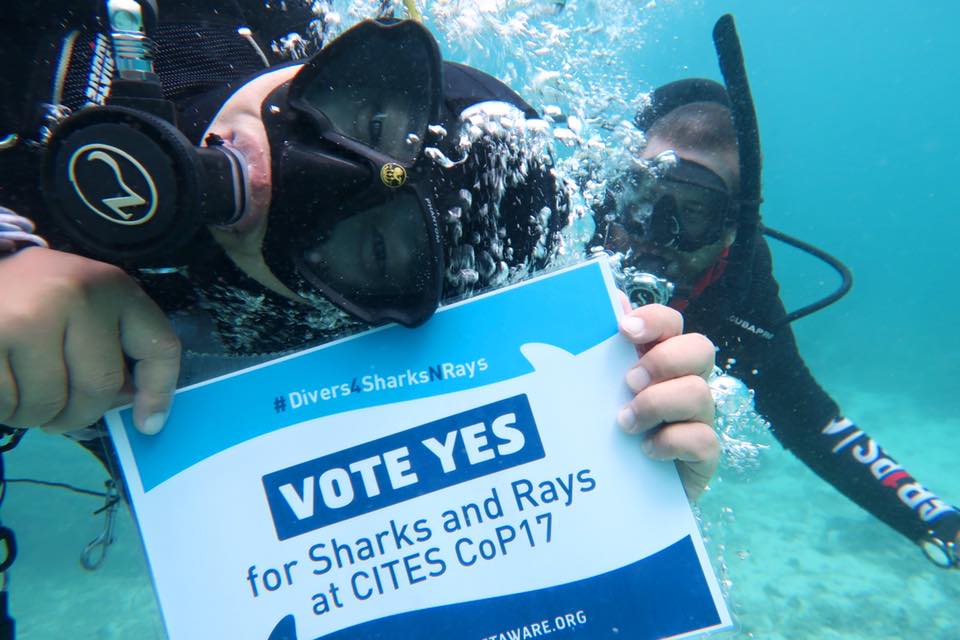 Later this month, Project AWARE will be representing the global voice of the dive community at the World Wildlife Conference, CITES CoP17 – but what exactly is CITES, why should you care, and what can you do?
What is CITES? 
In 1973, CITES – the Convention on International Trade in Endangered Species of Wild Fauna and Flora – was drawn up to ensure that international trade in specimens of wild animals and plants doesn't threaten their survival. Today, there are 183 parties to the Convention, committed to protecting more than 35,000 species.
There are three appendices to the Convention which classify plants and animals based on the level of protection they need. Appendix I includes species threatened with extinction and therefore need the highest level of protection. Species included in Appendix II may not be threatened with extinction, however there is a need to control trade for their protection. Appendix III includes species that are protected in at least one country, which has asked other CITES Parties for assistance in controlling trade.
At the end of the month, the next meeting of the Conference of the Parties to CITES (CoP17) will be held in South Africa. During CoP17, Parties to the Convention will review (among others) the proposals put forward by the Maldives, Fiji and Sri Lanka to include thirteen shark and ray species under Appendix II including;
9 species of devil rays
3 species of thresher sharks and,
The silky shark.
Why should I care? 
International trade in shark and ray species is one of the drivers of overfishing which, together with finning and bycatch, has a serious impact on the marine environment. CITES is one of the world's most powerful tools for biodiversity, and including these thirteen 13 species of sharks and rays in Appendix II will go a long way toward reducing the pressure on these commercially valuable shark and ray populations.
From previous historic advances in international shark and ray conservation we know that you can help bring about the change needed to protect vulnerable shark and ray species.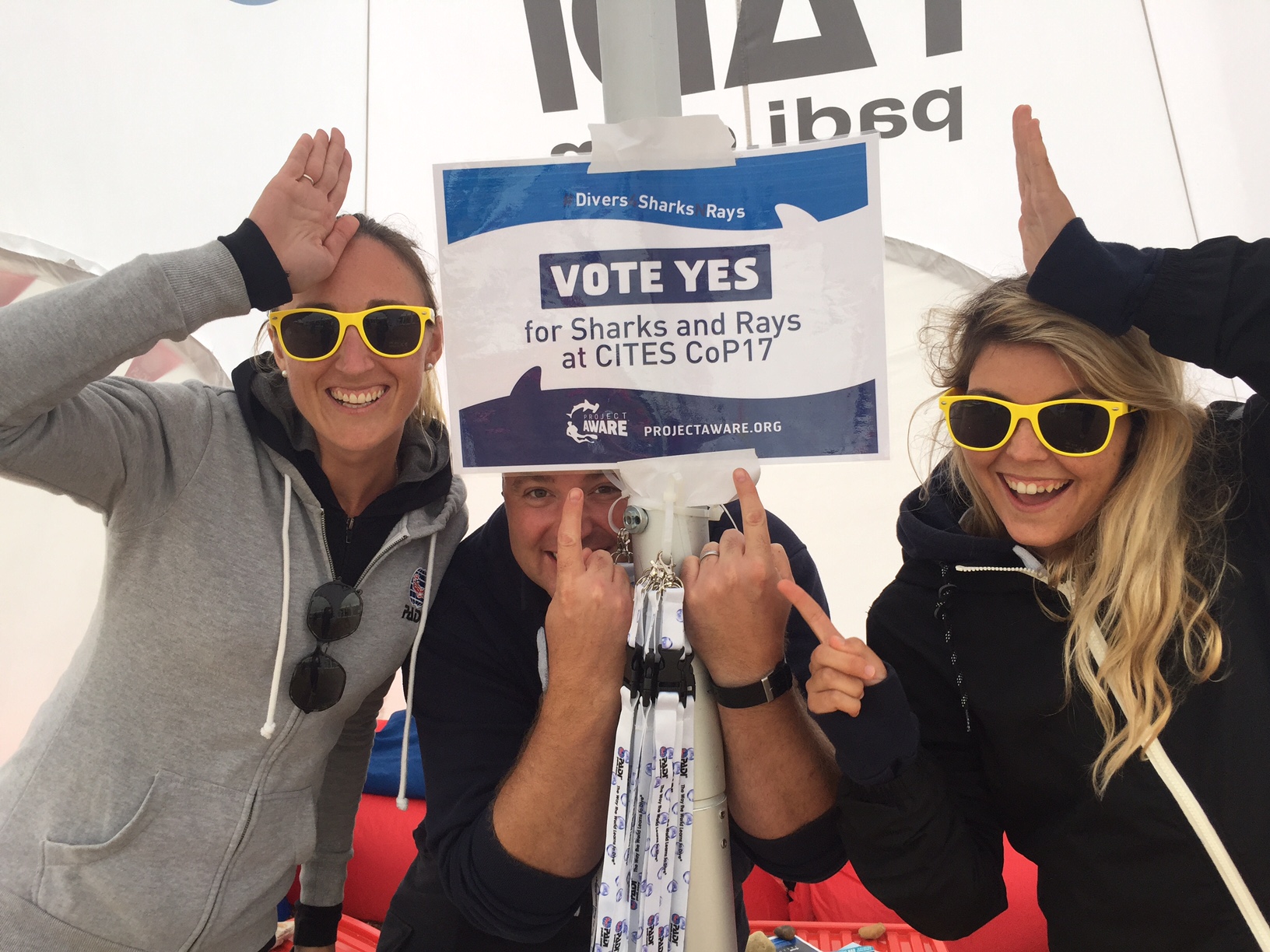 What can I do?
Project AWARE® 's latest global campaign – #Divers4SharksNRays – is bringing together divers all over the world to encourage CITES Parties to vote YES for sharks and rays this September. Make sure your voice is heard by adding your #Divers4SharksNRays photo to the Project AWARE's dedicated gallery. Your photos will go a long way towards helping Project AWARE to make strong arguments for increased global protections for sharks and rays. For more information, and to download your sign and voice your support, visit the website.