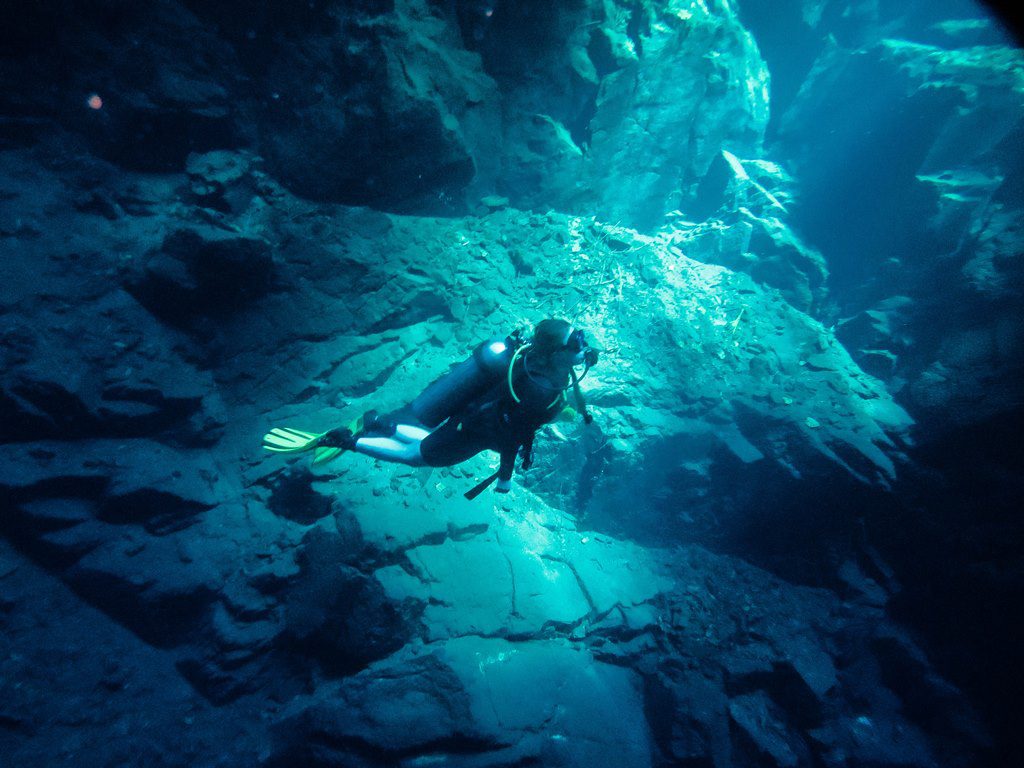 Greetings, fellow dive enthusiasts! My name is Yvonne Ivanescu, and I'm honored to be the latest PADI AmbassaDiver.
In truth, I've always had a weird obsession with water. I spent most of my summers swimming in our pool, holding my breath as long as I could and pretending that I was mermaid. As I grew older, my love of water matured and deepened [pun intended] – swimming in my pool was not enough, I wanted to explore the ocean, swim with sharks and help with ocean conservation. Short of growing gills, the obvious next step the ability to breathe underwater – albeit with a little help.
On my 16th birthday, my father introduced me to the world of scuba diving. It was in 2003 that I not only got my PADI Open Water certification but I spent one week on a liveaboard in the Great Barrier Reef. The rest, as they say, is history. I fell in love with the underwater world and I haven't looked back. Since that fateful year, I've dived in the Dominican Republic, Canada, Cuba, Brazil, Greece and officially did my Divemaster internship for three months in the beautiful island town of Bocas del Toro, Panama.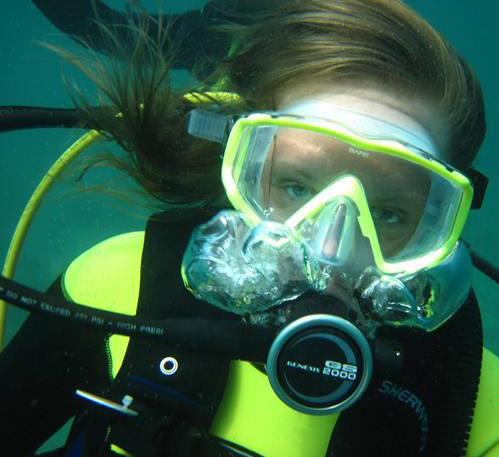 Over the past 13 years, I feel like scuba diving has had an incredible impact on my life. It is underneath the water that I realize how small of a needle I am in this incredibly immense haystack. In fact, our oceans cover more than 70% of the planet's surface and yet 95% still remains unexplored. So shouldn't we be fighting to preserve that?
My blog, Under the Yew Tree, focuses on this urgent need of sustainable travel whether it be on land or in the water. It also focuses on slow travel and why I've chosen a life of slow travel.  Today, tourism is one of the fastest growing industries in the world, and yet mass tourism, usually characterized as a large-scale and relatively low-cost form of tourism, has proven to be unsustainable. The time to define new systems that can simultaneously benefit travelers while also helping to preserve the environment, in an effort to curtail the negative impacts of mass tourism.
What is sustainable tourism?
But 'what is sustainable tourism?' you may ask. In reality, there is no set definition and the words responsible, slow, sustainable and eco-travel are often used interchangeably. But I believe that all alternative forms of tourism have a basic premise: the implementation of small-scale tourism projects developed by local people and/or communities, also based on nature and cultural preservation.
Along with my blog, in 2014, I took my interest in sustainable tourism one step further and enrolled in a PhD at the Université Libre de Bruxelles, focusing on community based tourism projects and marketing within Brazil. I decided to take my past agency experience, working with brand names like Dragone, Jameson Whiskey and Nespresso, and use it to implement various marketing strategies on a local level. It is this curiosity for travel [I do confess I am a travel addict] and my interest in community-based tourism projects that also led to my semi-permanent move to Rio de Janeiro in 2016.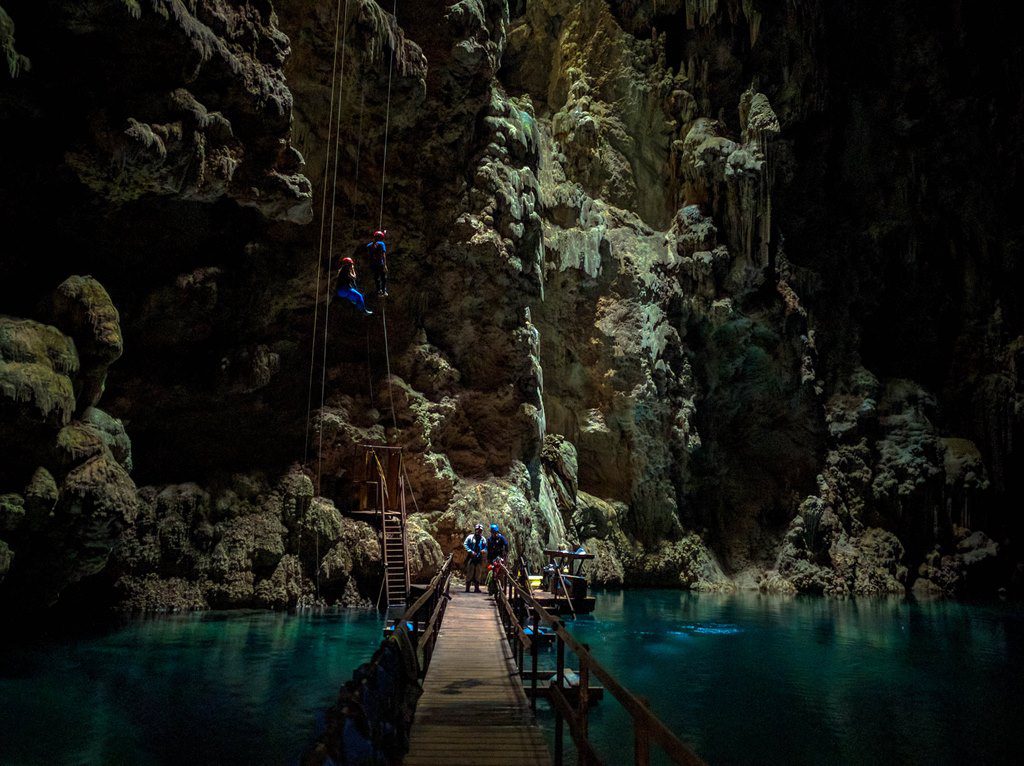 South America, for me, is the epitome of alternative tourism with projects upon projects for any type of traveler, including the avid scuba diver. My first experience diving in Brazil was in Abismo Anhumas located in one of the top eco-tourism destinations in Brazil: Bonito. Abismo Anhumas is a 72 metre/236 foot abyss culminating in an underground lake, home to incredible stalactite formations. Once inside [which is only accessible by a rope descent], I got to put on my dive gear and had the rare opportunity to swim through more than 20 subaquatic cones of calcium carbonate composition.
However, what took my experience to another level was that Abismo hadn't succumbed to mass tourism. Instead, they have taken specific measures to curb degradation to the cave, which included limiting development around the site [seriously, it's basically a small wooden cabin with ropes that descend into a small hole in the middle of nowhere] and limiting amount of guests per day [due to their adherence to Bonito's environmental license limit].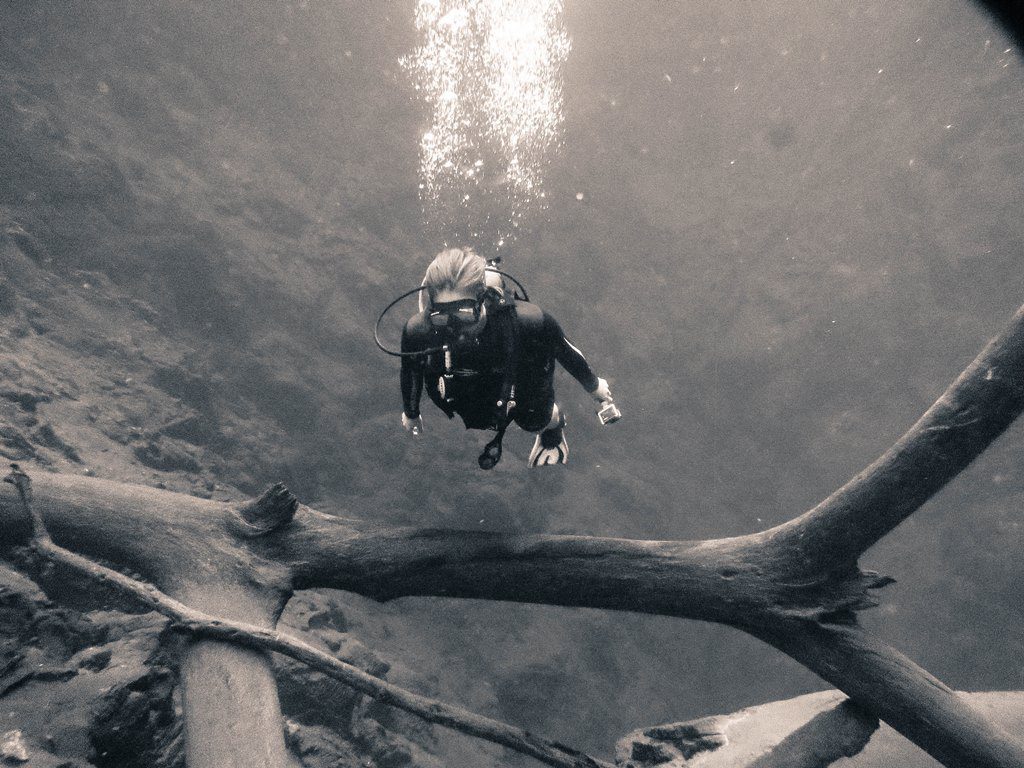 Absimo is just one example of the hundreds of sustainable tourism destinations that I plan to explore during my time in Latin America. My philosophy has always been to inspire readers to not only get out there and dive, but to dive [and travel] responsibly. I've only experienced a small taste of what Brazil has to offer, so over the coming months I'll be traveling and diving my way across not only Brazil but South America. So why don't you tag along?
Read more about Yvonne's philosophy on sustainable travel and follow her journey traveling and diving across South America on her blog: Under the Yew Tree.