Singapore, also known as the Gateway to Asia, is a well-established transit point for those coming from Europe, the Americas and the Middle East and travelling to Asia, it's also a midway point for those travelling around Asia itself. Whilst South East Asia is known for having some of the best diving in the world it is rarely Singapore that is in the spotlight.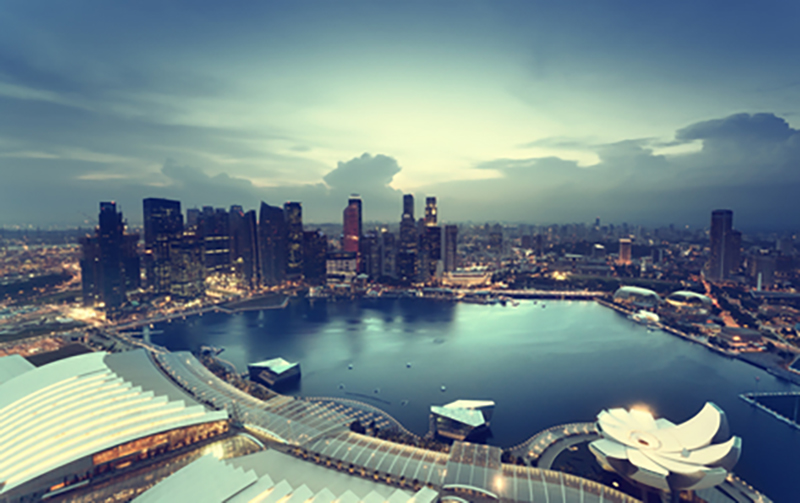 Singapore is located one and a half degrees north of the Equator and has annual average water temperatures ranging from 25 degrees in the winter through to 30 degrees in the summer. The tropical waters around Singapore and its smaller outlying islands support a wide range of marine life and corals – as you could expect from somewhere within such close proximity of Indonesia and Malaysia.
Visibility at Singapore's dive sites is more limited than at other well-known Asian diving destinations but if you are passing through or staying in Singapore then it's worth jumping in to check out some of the local dive sites and marine life, you might well be surprised by some of the highlights.
The majority of Singapore's dive sites feature an even mix of both hard and soft corals. Barrel sponges, sea fans, black corals, sponges and soft corals can be seen at most spots as well as a good distribution of brain, plate and branching hard corals. Beautiful anemones can be found hunkered down on the reefs which also offer sandy and rubble patches which are great spots for finding interesting bottom dwellers and macro life.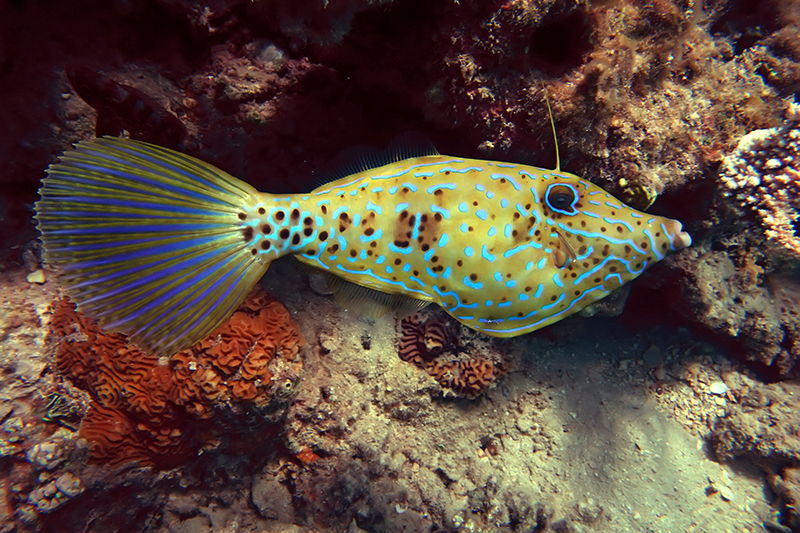 Singapore has nutrient rich waters which provide habitat for numerous common species of smaller to medium sized reef fishes such as anemone fish, damselfish, angelfish, filefish, parrotfish, sweetlips and fusiliers. Singapore is also home to a range of macro life, nudibranch, critters and crustaceans.
When diving around Pulau Hantu it's possible to spot several different nudibranch species in just one dive, including several types of aeolid, nembrotha and dorid. The blue dragon nudibranch is a stunning aeolid species (Pteraeolidia ianthina ) which is around 3 – 5cm long and a popular nudibranch for underwater photographers. Its body is covered in "cerata" which are long finger like strands and it has two banded rhinophores. Spanish dancers can also be found around Pulau Hantu.
If critters and crustaceans are on your check list then look out for hermit crabs and commensal shrimp. Pulau Hantu is a marine protected area and other highlights here include nurse sharks, sea horses and resident turtles.
Pulau Jong is another tiny island off Singapore which has a healthy fringing reef. The currents can be stronger here but when the timing is right it's possible to watch turtles cruise by along with blue spotted rays and nurse sharks.
Kusu Island is often cited as being the best dive site for colourful soft coral and it also boasts dense anemone fish populations. This area has been protected for more than 20 years which shows in the higher density of marine life found here. Look out for moray eels, damselfish, clownfish, parrotfish, fusiliers, sweetlips and other colourful species darting in and out of the reef. For critter aficionados there are various nudibranch species, crabs, commensal shrimps and keep an eye out for odd looking bottom dwellers including sting rays.
There are several other popular dive spots around Singapore's coastline including shipwrecks and some dive sites which offer excellent night diving opportunities. Next time you are passing through don't just explore the city, take time for a dive or to brush up on your skills with a refresh or your next level of PADI training before heading on to your next destination. To locate a PADI dive store in Singapore, use the PADI Dive Store Locator.