Guest post by PADI IDC Staff Instructor Carmen Toanchina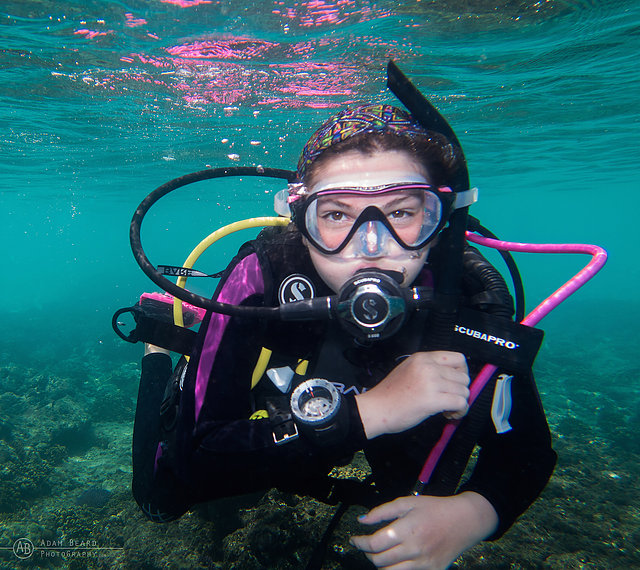 Few have achieved what young Elyse Sakelaropoulos has – at just 12 years old, Elyse is already a PADI Junior Master Scuba Diver, and she shows no signs of stopping her scuba journey there.
Elyse, who is a student at United World College of South East Asia in Singapore, started exploring the underwater world when she was eight years old. Her first experience was the PADI Bubblemaker program and she was instantly hooked.
She went on to complete all her PADI Seal Team AquaMissions until she turned 10 and was able to complete her PADI Junior Open Water Diver certification. Since then, she's grabbed every opportunity to dive. She's completed a wide range of specialties – Emergency Oxygen Provider, Digital Underwater Photographer, Project AWARE Specialty and Underwater Navigator just to name a few!
When she came to visit us at 'Manta Watch Camp,' in Papua New Guinea, she was eager to continue her diving. Elyse completed her Junior Advanced Open Water Diver course and Junior Rescue Diver course with us, and just a few days after her 12th birthday (the minimum age required) she became a PADI Junior Master Scuba Diver!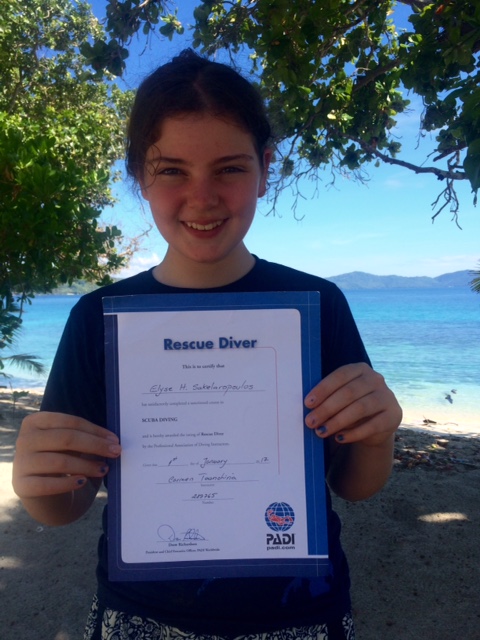 Elyse's dedication to diving is not limited to great diving skills, excellent buoyancy and incredible rescue skills. She demonstrates a willingness to learn about, protect and identify as many marine animals and critters as possible. In 2014, Elyse was introduced to nudibranchs by Dr Terry Gosliner and her fascination for the species and desire to learn more continues to grow. She keeps track of all the species she has seen in her personal nudibranch ID book and lists those she still hopes to see.
It's been a privilege to be a part of Elyse's scuba journey, and I look forward to seeing where her journey takes her.
Did you know kids as young as 8 years old can learn to scuba!? Find out more about the PADI Bubblemaker and Seal Team programs.