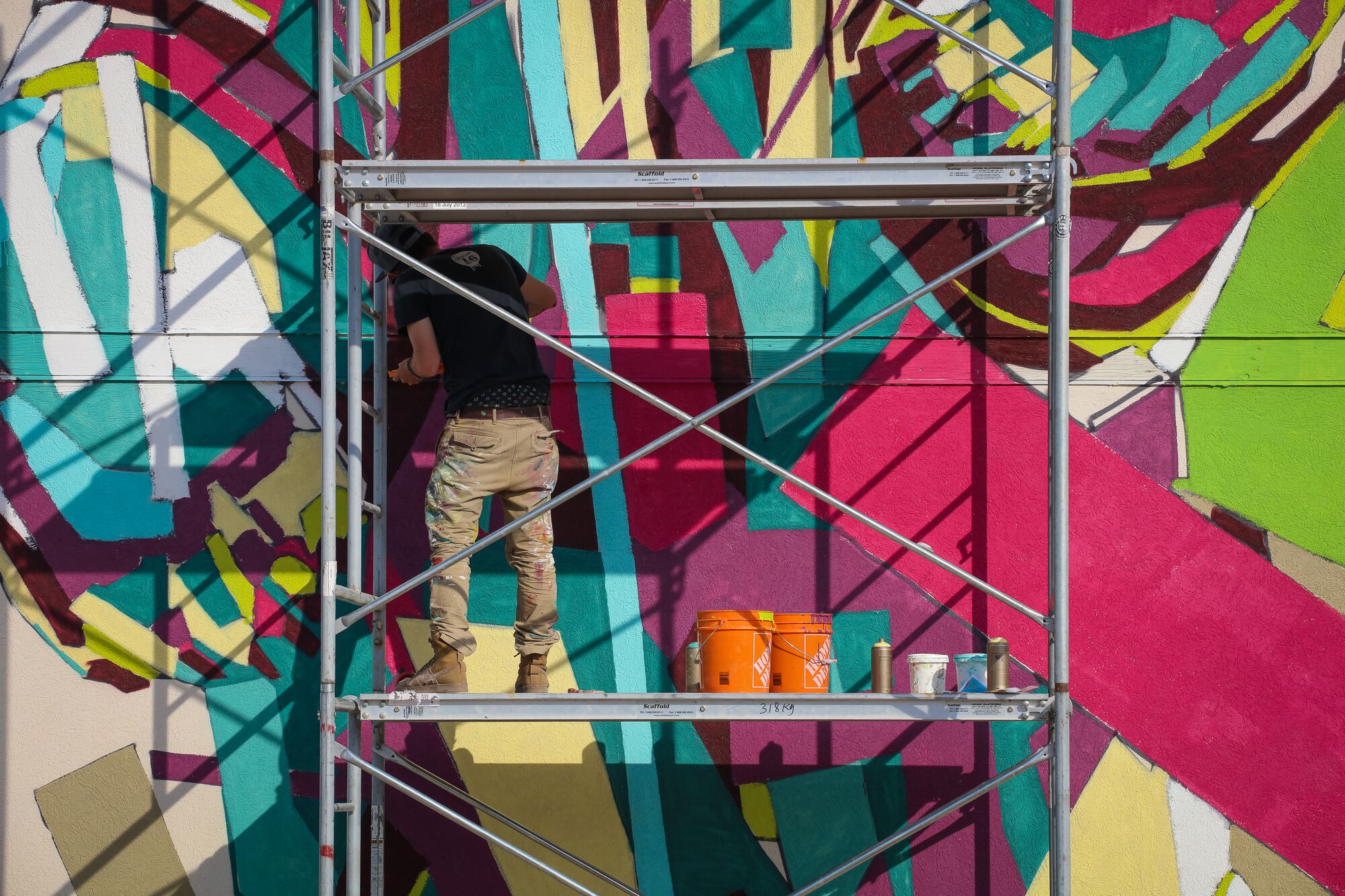 PADI AmbassaDiver team, PangeaSeed Foundation, recently completed Sea Walls Churchill, the newest installment of their Sea Walls program that aims to combine art and conservation. This time, the foundation partnered with seventeen artists and Kal Barteski, the founder of the Polar Bear Fund.
Sea Walls Churchill was a 10-day public art project, lasting from June 16-26. The artists arrived in Churchill, Manitoba – a small northern town in Canada known for its polar bears – and got to spend time exploring the landscape and wildlife before creating their murals. The artists went on expeditions to see polar bears, beluga whales, and take in the natural beauty of the area.
Each artist brought their own unique style to the project. Some murals pair perfectly with wildlife shots taken on the trip, like these sleeping polar bears: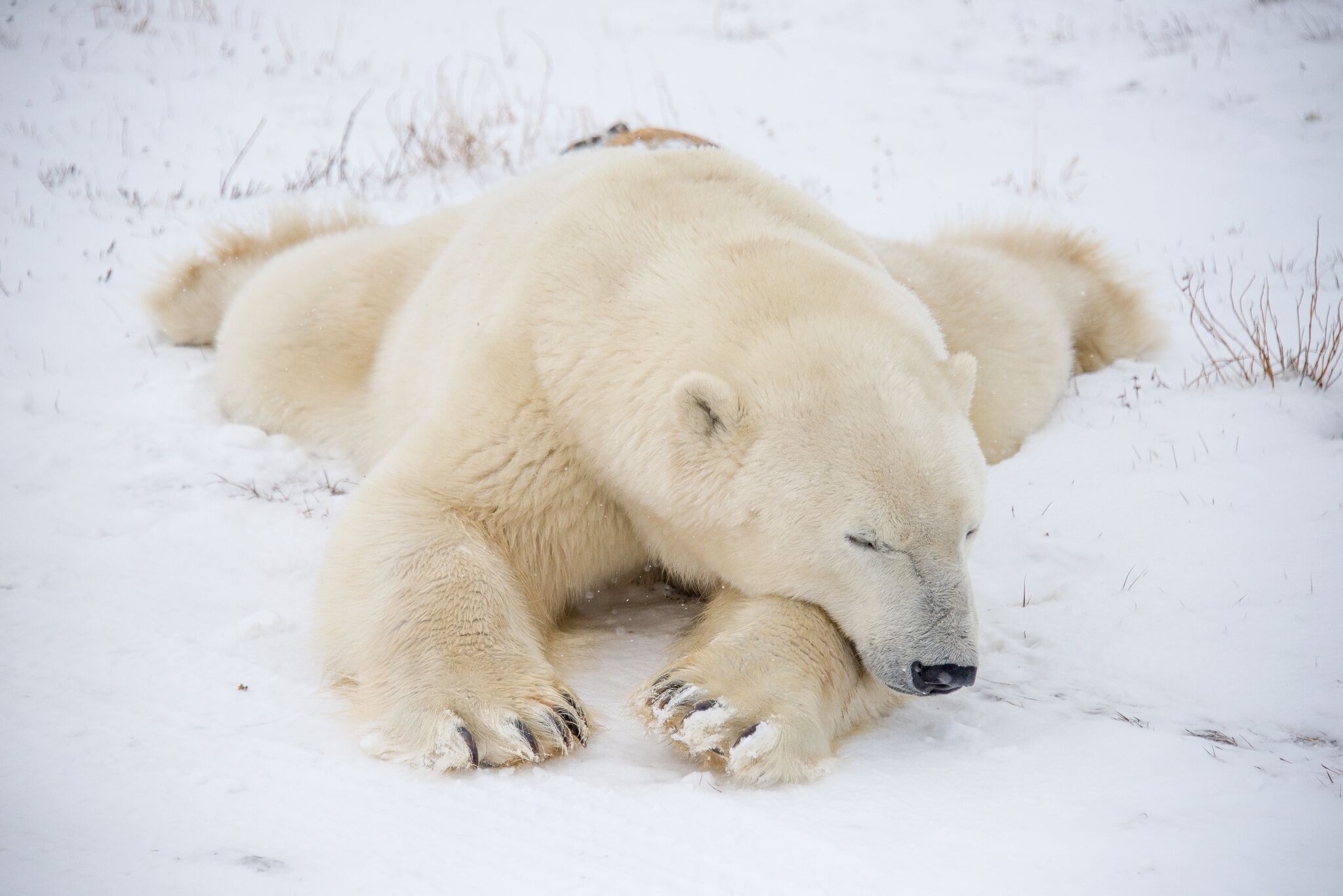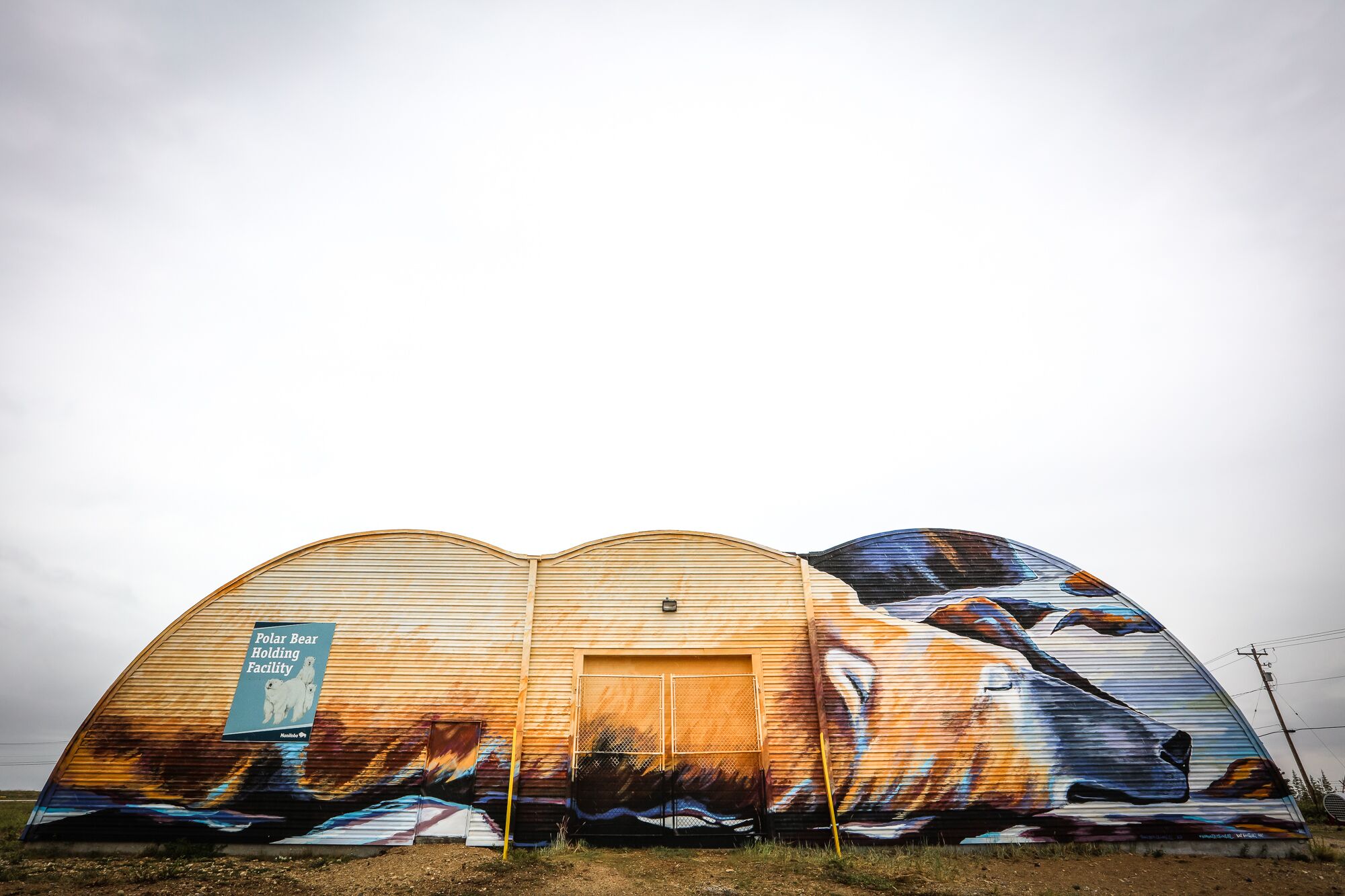 The artist writes, "The location of this bear, on the polar bear holding facility, highlights the intensity and necessity of wildlife management along polar bear migration paths where polar bears, the largest predators in the world, continue to adapt to the shameful realities of our consumer-driven culture."
Tre Packard, the founder of PangeaSeed, had a more colorful take on these animals: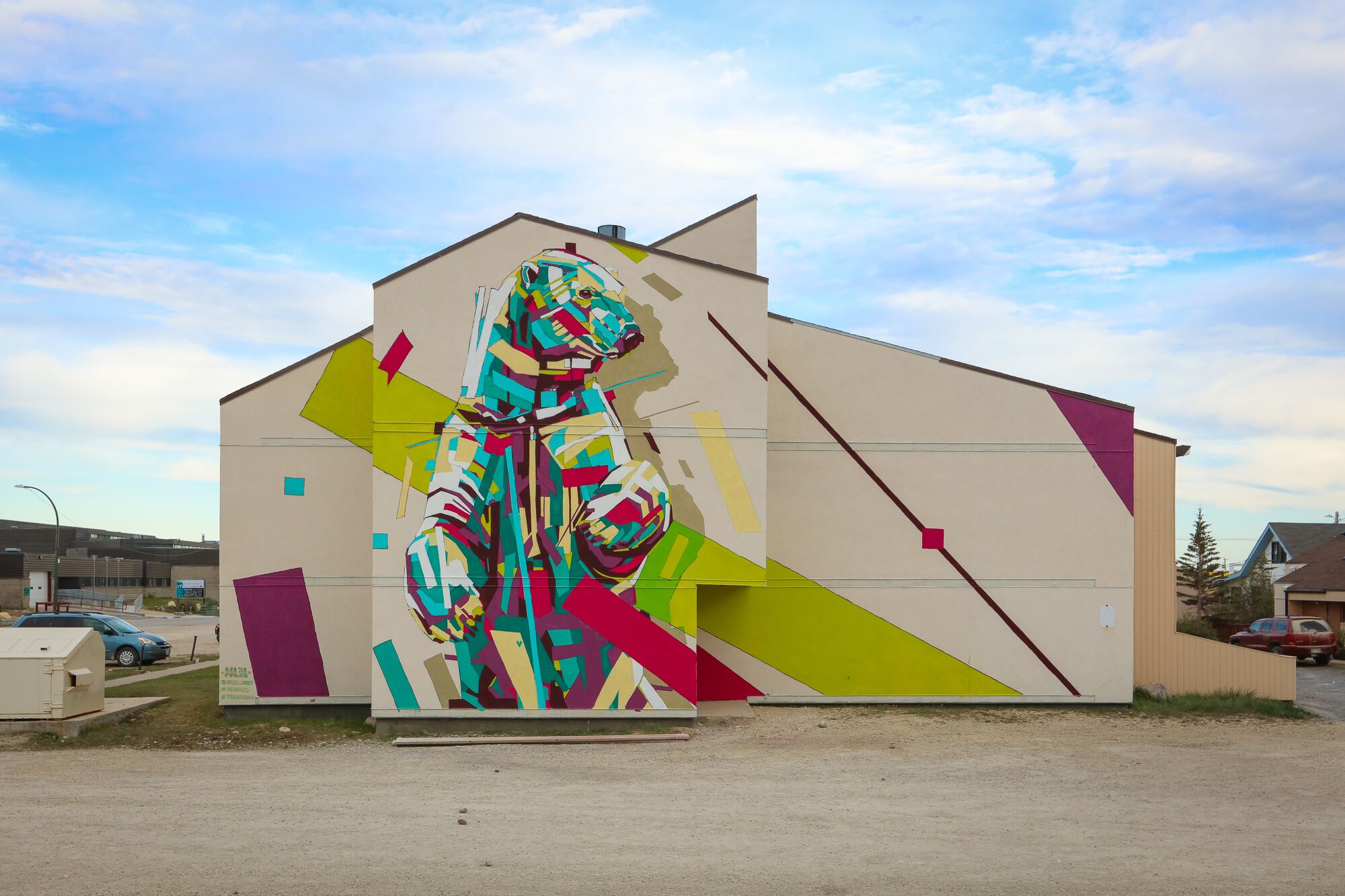 Others were influenced by the culture and history of the area.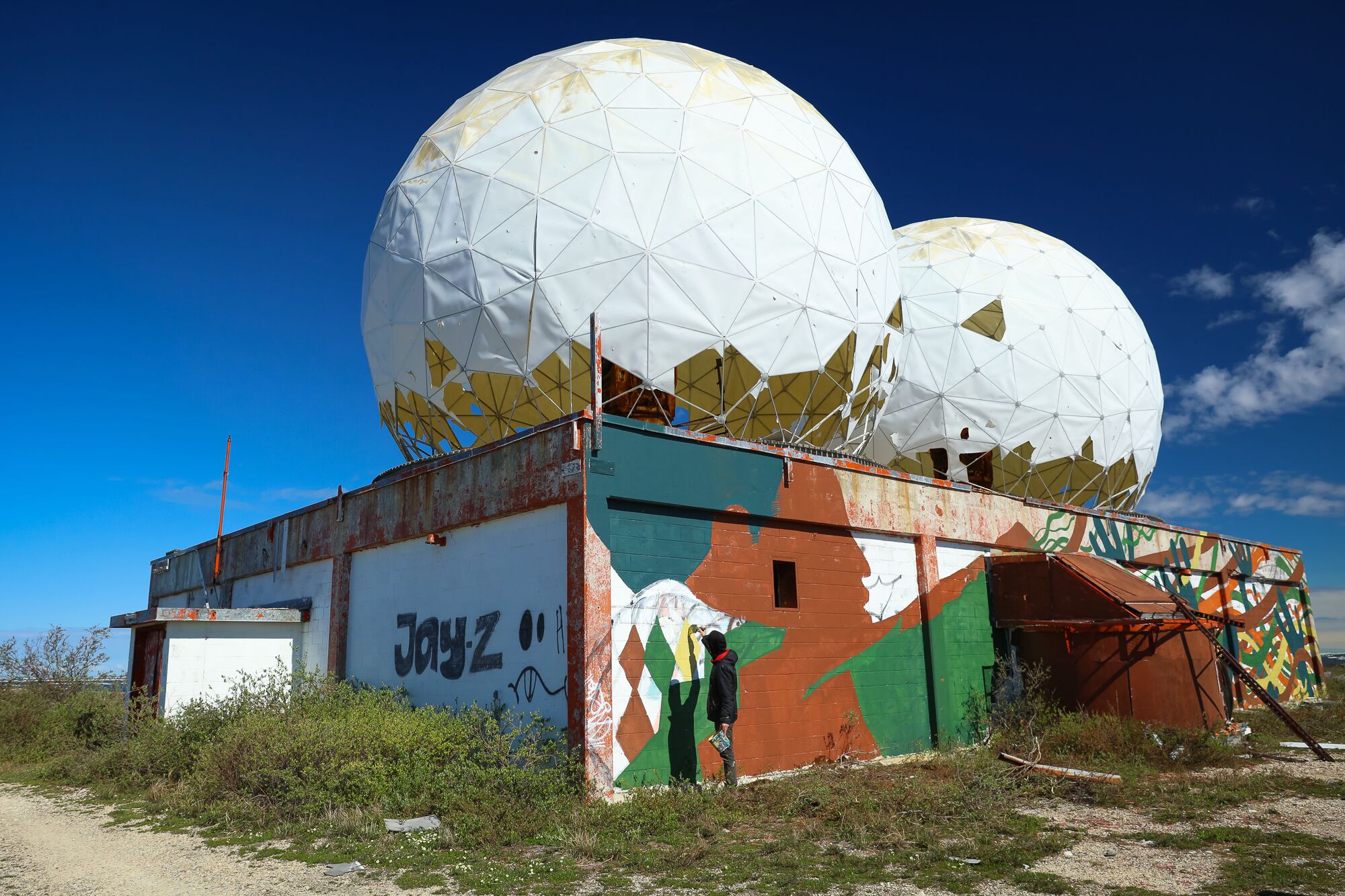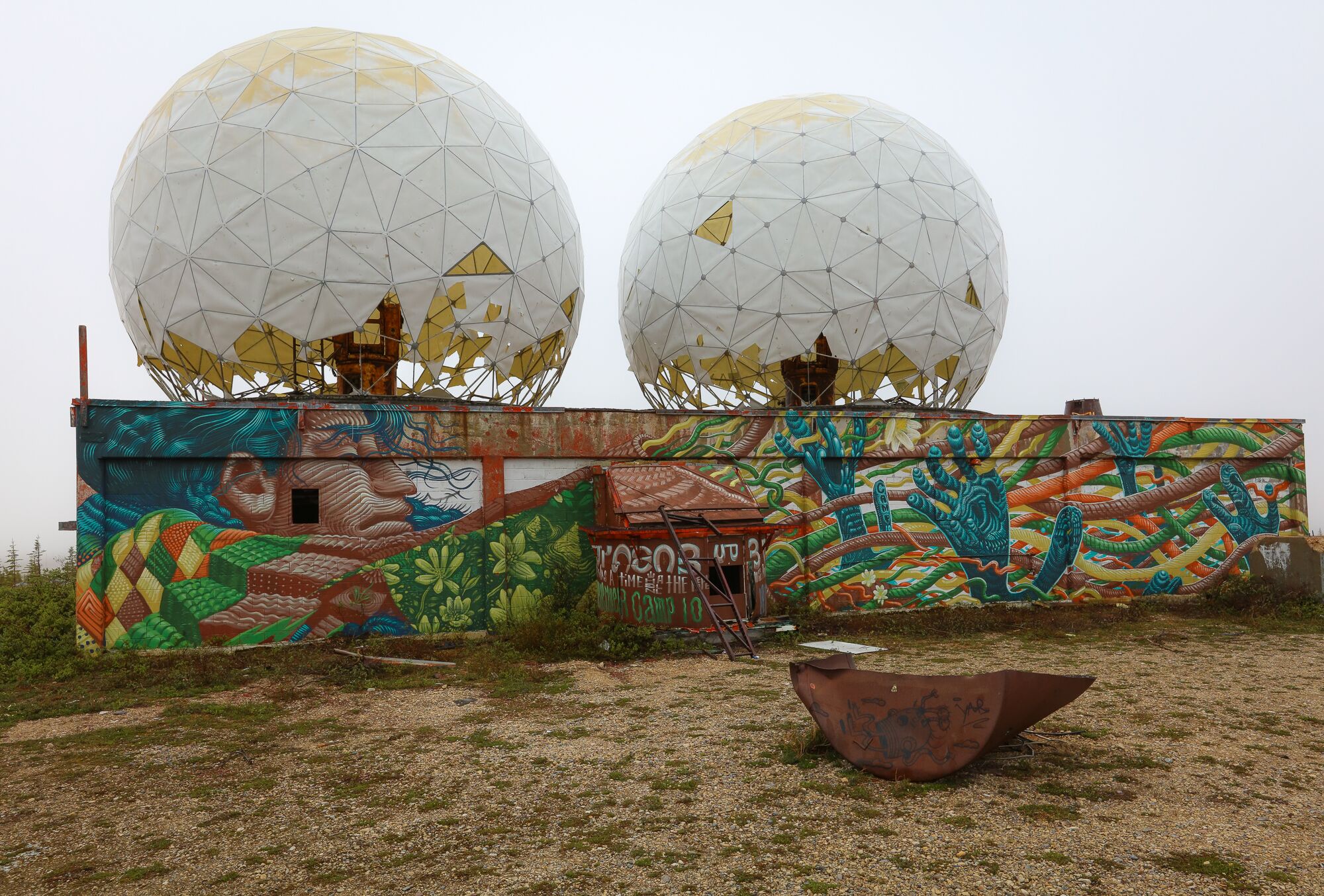 The next artist titled his mural 'We Swim in the Same Waters.' He writes that his piece "…is about ancestral legacy, what was passed on to us and what we will leave for our children's children." 
Part of what makes this project so timely is that Churchill recently lost its railway due to massive storms and flooding, including two record-setting blizzards likely brought on by climate change. That railway was the one lifeline to the town, and without it, access to employment, food, and medicine will all be at risk. Case Maclaim chose to focus on these realities of "man-made tragedy," especially in a climate so affected by global warming and ice melt. In this piece, dock workers balance along the washed out rails like it's a tightrope, trying to maintain their balance.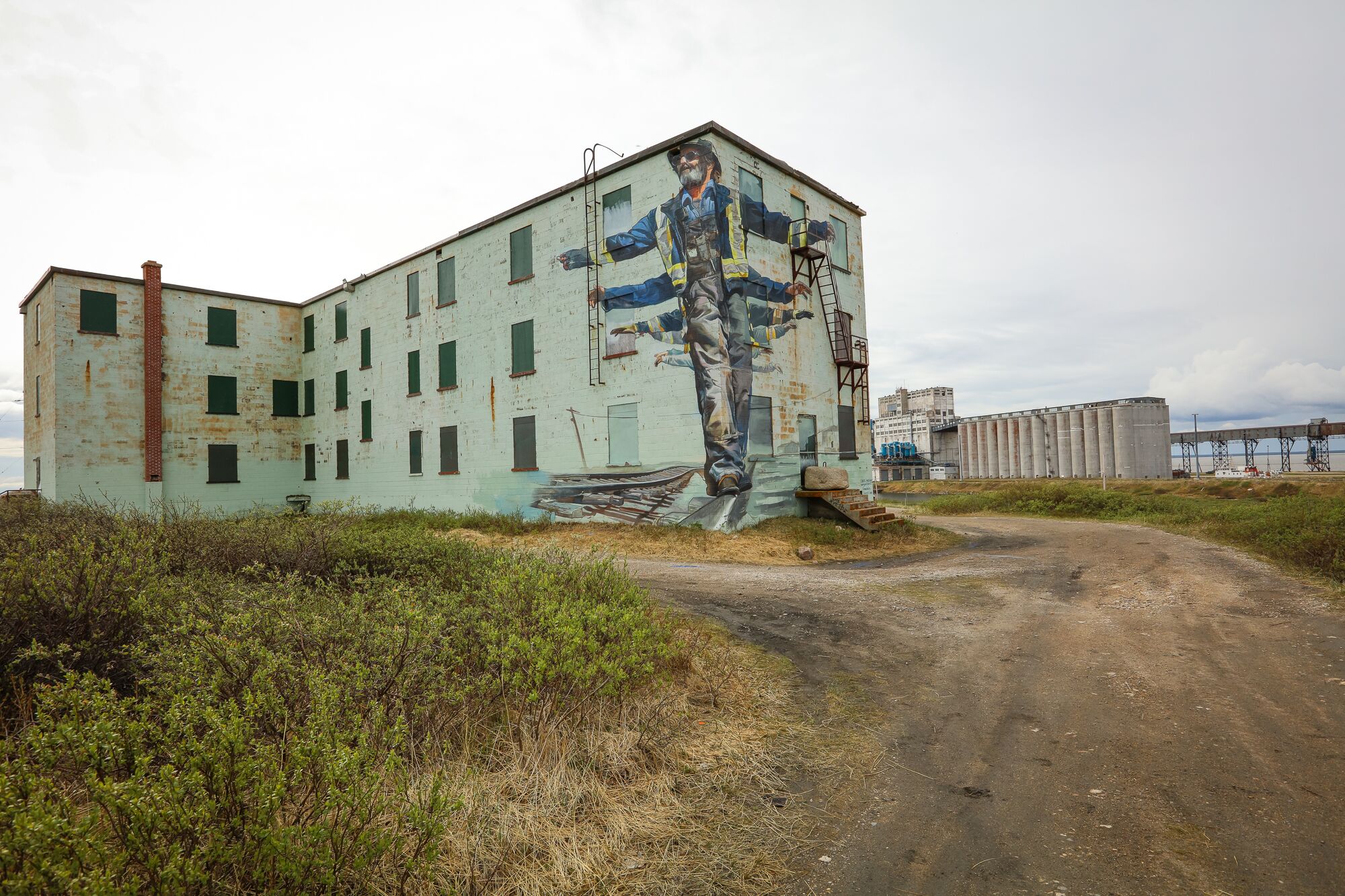 Another painting focused on human's effects on both the environment and each other is Pat Perry's art on the Miss Piggy plane wreck. The artist says that he sees parallels between Churchill now and Michigan in the 70s and 80s, as both places are facing a future where their one industry and lifeline have been cut off. He also sees our repeating history of environmental disregard and destruction, from increasing oil production, oil spills, pulling out of the Paris Climate Agreement, and going through with the Dakota Access Pipeline. "One way or another, in the end, we will all be facing this together, and in my heart I know it would be wrong to look away from the crash course we are on."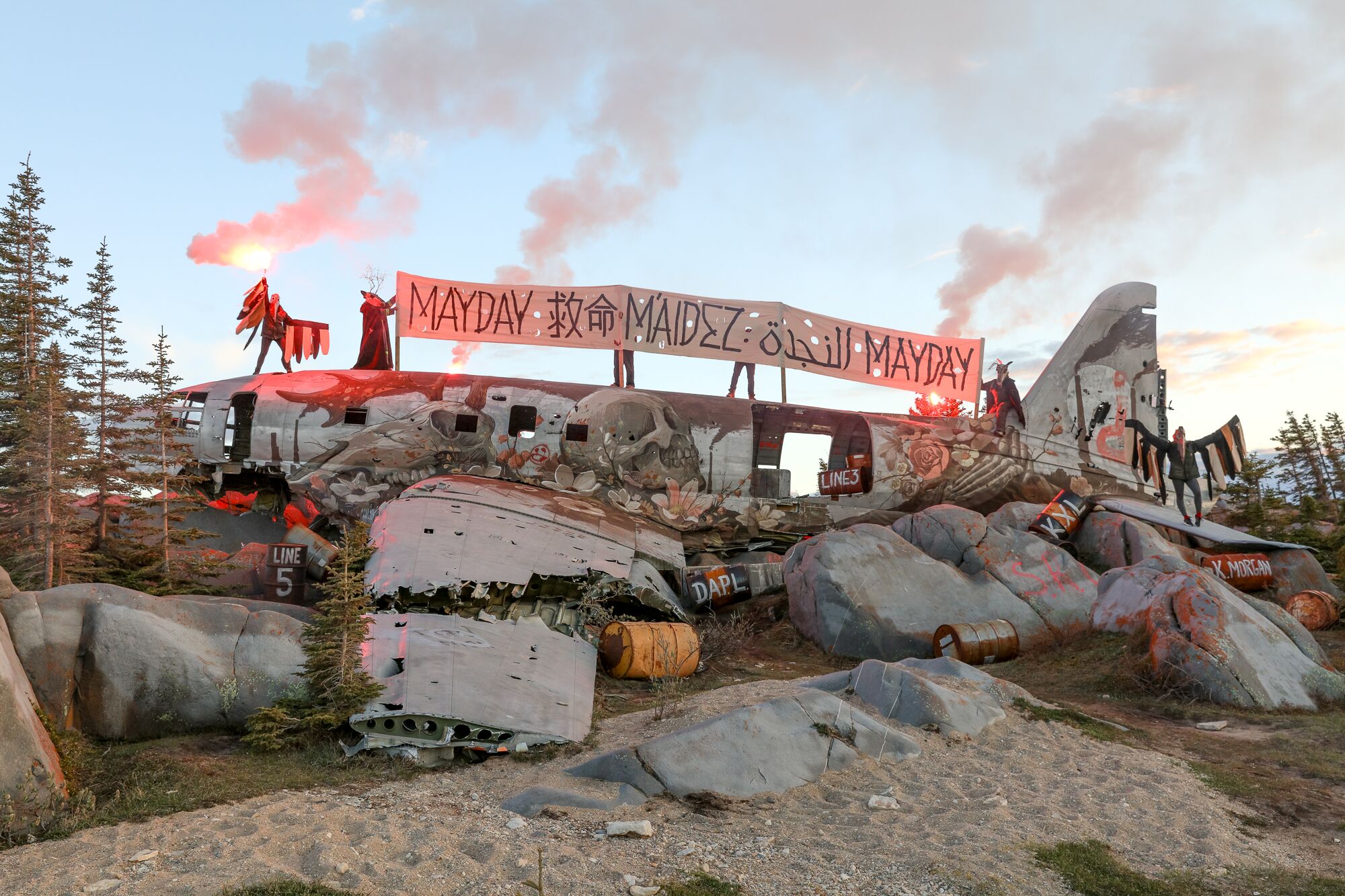 Sea Walls has created nearly 300 murals across 12 countries to help raise awareness and prompt people to take action to protect our earth. We are grateful to these artists for donating their time to promote the protection of marine species, and to Tre Packard and Akira Biondo for both making PangeaSeed possible and for partnering with us. You can learn more about PangeaSeed via their website. You can also check out Project Aware for more information on how we as divers can help the oceans and marine species.
Artists:
Fred Thomas
Kelsey Eliasson