PADI Master Scuba DiversTM are an elite group of respected divers with a wide range of training and experience, but your path to this ultimate scuba achievement can be customized according to your interests. Here are a few ideas:
Eco-Master Scuba Diver
Whether you're an aspiring marine biologist, fish geek, or passionate environmentalist, an Eco Master Scuba Diver program can greatly enhance your knowledge of underwater ecosystems. You only need five specialties for the Master Scuba Diver rating, but there are several courses to consider including: Peak Performance Buoyancy, Underwater Naturalist, Fish ID, Digital Underwater Photographer, Project AWARE Shark Conservation, Coral Reef Conservation, and/or Dive Against Debris specialties.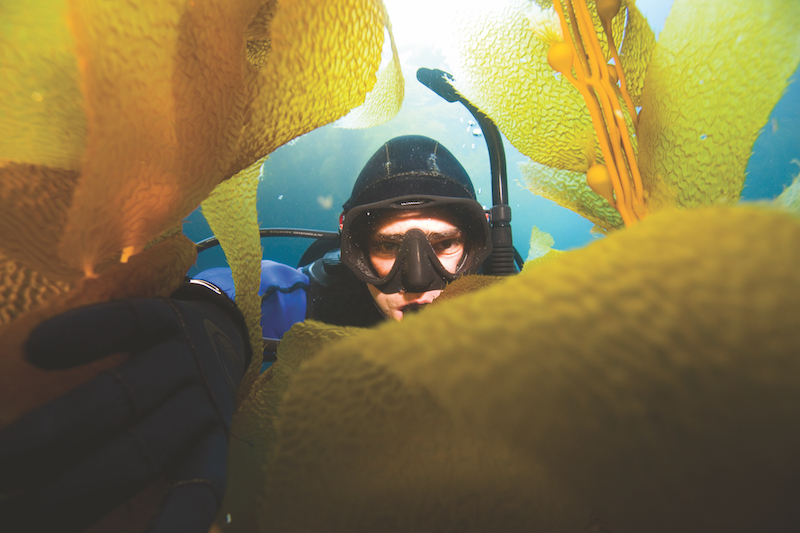 Photo/Video-Focused Master Scuba Diver
Shooting underwater photos and video has never been easier. That said, obtaining professional-quality images requires both training and experience.
A Master Scuba Diver program that includes the Digital Underwater Photography online course (which also includes a section on video), Peak Performance Buoyancy, and Underwater Naturalist specialties will give an aspiring photographer or videographer the basic skills required to capture underwater images. The Enriched Air Diver specialty allows for longer, deeper dives.
Another course to consider would be Rebreather Dive. By eliminating the noise and bubbles of an open circuit scuba system, divers can experience closer, more natural interactions with underwater life.
Cold Water Master Scuba Diver
Some of the world's coolest climates have some of the most spectacular diving – and fewer crowds. Whether you're preparing for an epic trip to Antarctica or a winter diving hotspot, the
Dry Suit Diver, Ice Diver, and Full Face Mask specialities will help you go places other divers can't. Add Altitude Diver, Enriched Air Diver, or Wreck Diver depending on your diving destination.
Use the ideas above as a starting place for your Master Scuba Diver journey. Talk to your instructor about what specialties s/he would recommend, and ask about any distinctive specialties your PADI Dive Center or Resort may offer.