Written by Alexandra Dimitriou
Dive liveaboards are the bee's knees of all dive holidays.
If you have never had the pleasure, allow me to put your mind at rest with these 5 answers to the 5 most frequently asked questions about dive liveaboards.
What if I don't have enough experience?
Most dive liveaboards have a dive minimum, usually 50 dives. For those of you that come up short this is the perfect time to jump in with your local dive center and boost the number of completed pages in your log book.
Liveaboard diving is usually more intense (more dives per day than shore based dive centers) so a minimum certification of the PADI Advanced Open Water Diver is recommended. Having the AOW certification or equivalent is the best way to ensure you aren't out of your depth and that you feel comfortable making dives that are deeper than 18 meters.
Night dives are also a big part of liveaboards, it is possible to visit sites at night that day trips simply cannot offer. The PADI Night Diver speciality is a great asset to have before booking your trip, but it isn't a requirement.
Speciality Courses are also a huge plus, especially if your boat will be visiting a certain kind of dive site for much of your trip. Wreck route? Get the PADI Wreck Spec before you go. Areas of high current? Get the PADI Drift diver spec under your belt.
TOP TIP: Choose your liveaboard according to their itinerary – the title of the liveaboard usually offers a clue to the type of diving for that trip. Examples are the "Get wrecked" or "sharktastic" or "manta madness" to name but a few. You can then choose according to you experience level or complete the necessary specs before you book.
It is also possible to complete training while onboard, so don't worry too much if you can't get more training before you go. The boat will be crawling with PADI instructors – trust me! If you choose this option however, it is best to complete at least all the book based knowledge beforehand. PADI have a great online learning option that is available in an increasing number of languages – so you just do all the fun water work when you leave your landlubber legs behind.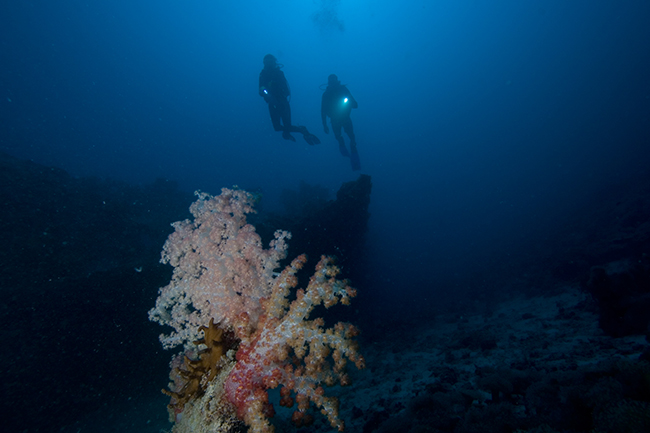 I'm travelling alone – can I still go?
Sure you can! It's a great way to meet new divers and chances are that you will make friends for life. You will usually be assigned a dive buddy when you arrive, or you will get the VIP position of being the dive guide's buddy, ensuring that you will likely see all the cool stuff first!
Most liveaboards will either charge you a single supplement fee or pair you up with a roommate. Females and males will never be paired together without prior notification, but if you are adamant that you don't want to share then inform them when you book and see what they say.
What should I take?
Whatever you choose – but pack light! You will always need less than you think and remember – it's not likely to be a cruise with formal wear dress codes…so keep it casual!
Items that are essential include:
Sunscreen (reef safe if possible)
toiletries
swimwear
logbook
Insurance policy
2 or 3 t-shirts
2 pairs shorts
sunglasses
Hat
Lightweight jumper/hoodie/windbreaker for cooler nights spent on the deck
Travel Towel – they absorb crazy amounts of water and dry at lightning speed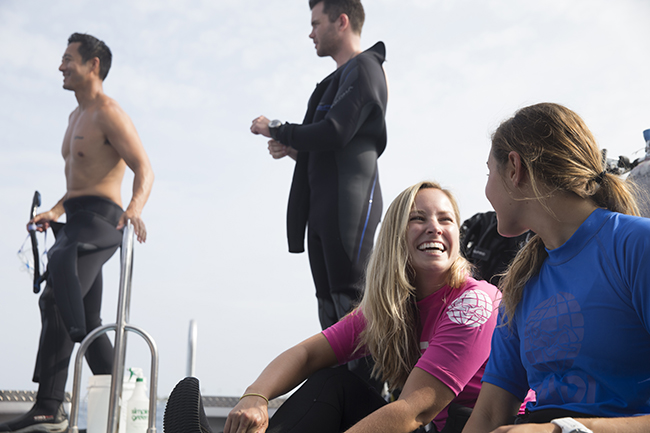 What if I don't like the food or I get sea sick?
The good news is this; food tastes great at sea! It must be all that sea air combined with the huge appetite you will have after diving all day. If you have dietary requirements, then be sure to inform them well before setting sail and they will accommodate you. In my experience the ships chef will watch you all like hawks while you're selecting your food from the buffet on the first and second day. He will monitor which foods are the most popular and change the buffet accordingly. After all – food waste is an awful thing and a successful buffet is one without piles of food being thrown away.
Sea sickness is a horrible thing, and if you're a known sufferer then be as prepared as you can be and bring suitable medication. If you still suffer, then rest assured in the knowledge that most people adjust to their sea legs over time, and sea sickness will likely subside after a couple of days.
TOP TIP: jumping in the water is the best way to settle your tummy. Most people think that skipping a dive because they feel sea sick is the thing to do – wrong! Staying on the boat, with its continuous motion will only make you feel worse. By jumping in the ocean you become one with it, and tummy gurgles will silence themselves after just a few short moments, trust me!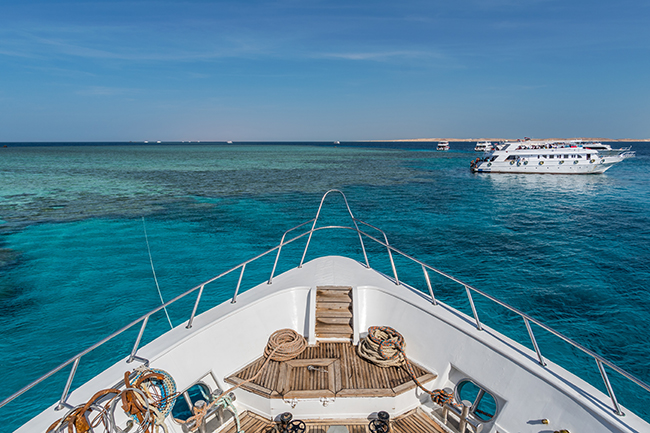 What if the boat sinks or I have an accident?
Don't be such a worry monster! Sure, it is possible for your liveaboard to sink, just as it is possible for your house to burn down…. but it is highly unlikely! Weather forecasts are studied diligently before your boat leaves and the captain will monitor weather continuously while at sea. If the forecast gives anything other than close to perfect conditions, then the captain will change your route to avoid it and use one of their alternate sites for the day. Don't worry!
Accidents do happen. Be prepared. As for having a dive accident while on a liveaboard, it is essential to carry the appropriate divers insurance. The Divers Alert Network (DAN) is my personal go-to option as it covers medical extraction from even remote sites as well as costly decompression treatments. This risk is the same wherever you go diving however, liveaboard accident protocols may be a little more extensive than those on land, but they are relatively the same.
These are just the top 5 most frequently asked questions when it comes to liveaboard diving. Have I missed anything that you believe should make the top 5 spots? What are the most essential questions that you personally ask you liveaboard broker before booking your dream trip?
Interested in going on a Liveaboard? Check out our PADI Travel page.