Cover image: Omar Madain
There are countless ways to spend your free time, but only one gives you the opportunity to explore the world in ways no other activities can match. Here are a few reasons why scuba diving is the ultimate experience:
Weightlessness.
Many people dream of training to be an astronaut, but only an elite few actually experience weightlessness in outer space. Divers, on the other hand, can get weightless anywhere there's water – floating above a reef, gliding through a wreck, or hovering mid-water like a genie.
Scuba allows you to move in three dimensions.
With the exception of pilots and a few high-flying olympians, most people can only move side to side and back and forth, but scuba diving allows you to move up and down – even upside down. Moving in three dimensions is such an unusual experience, new divers have a hard time getting it right – floating up too quickly or crashing down hard. If you find yourself struggling, the PADI® Peak Performance Buoyancy Specialty can help dial in your skills.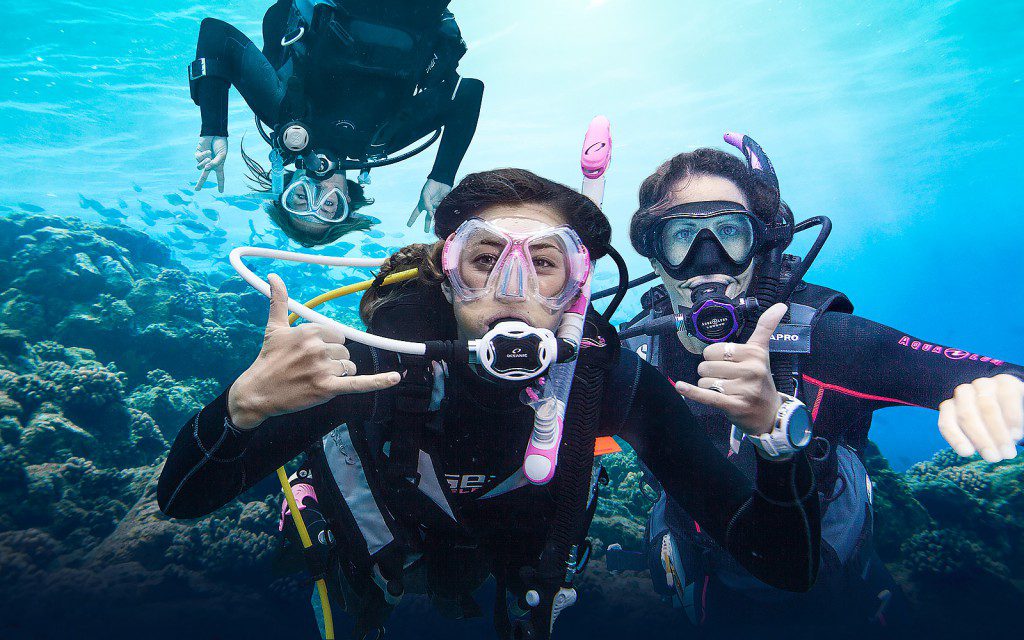 Anyone can dive regardless of gender, age or physical ability.
Scuba diving is a sport you can enjoy from age 8 to 88 and beyond. Children can try scuba gear in a pool at age eight and get PADI certified as young as ten. Learn more about scuba diving for kids.
PADI's Adaptive Diving programs, and organizations like The Cody Unser First Step Foundation and Patriots for Disabled Divers help disabled individuals and veterans suffering from traumatic physical and mental injuries to experience the underwater world.
Scuba diving can be enjoyed year-round, almost anywhere in the world.
Some activities can only be enjoyed during a particular season, but scuba divers can enjoy their favorite activity anytime, just about anywhere there's water. In locations where the local dive site may be frozen solid, divers grab a chainsaw and go diving anyway.
Getting scuba certified makes our world a better place.
When you get a scuba certified with PADI, you support our Four Pillars of Change corporate social responsibility program. Together with PADI Members and our partner Project AWARE, we protect marine animals and work to improve the health of our oceans. In addition, PADI supports programs that help disabled individuals learn to scuba dive, and individuals who use scuba diving to make a positive impact in their community.
If scuba divers do not take an active role in preserving the aquatic realm, who will?" – John Cronin, PADI Co-Founder
Further Reading
8 Amazing Things You Can Only Do As a Scuba Diver
PADI Adaptive Support Diver