Photo: Daan Verhoeven
After deciding to do a PADI freediver™ course, it's important to choose the best instructor for the job.
With each instructor offering something unique and of value to the people they teach. The question is, which freedive instructor is right for you?
Here are some factors to consider when choosing your instructor:
PADI Freediver Instructor specialism 
You might want to advance your breath-hold for underwater exploration or have an interest in competitive freediving. For either of these things there's an instructor who's best suited to the job. Decide what it is you want to achieve and taylor the research to your individual requirements.
PADI Freediver Instructor location 
Freediving in exotic locations has its benefits, but if you plan on regularly freediving on home turf, it would serve you well to learn with an experienced freediver of that environment. Someone to teach the relevant skills, explain about the conditions, and show off cool things to explore or experience.
Independent instructor or centre affiliated 
When you're cold and hungry after a freedive, there's no better sight than shower facilities and a cafe! Centre affiliated freedive instructors, usually provide this luxury. But for independent instructors who operate out of their home this isn't always possible. Take time to look at where the course is being held. If its not affiliated to a centre, ask how far it is to the nearest town in case of an emergency or to reach facilities after you've finished freediving.
Community 
It's still a relatively small world when it comes to the global freedive community. Most instructors have a network of contacts that they can refer you to after you've completed your training. If there's a training group you'd like to join after you've finished your course it's worth enquiring whether your instructor has a links to this group before hand.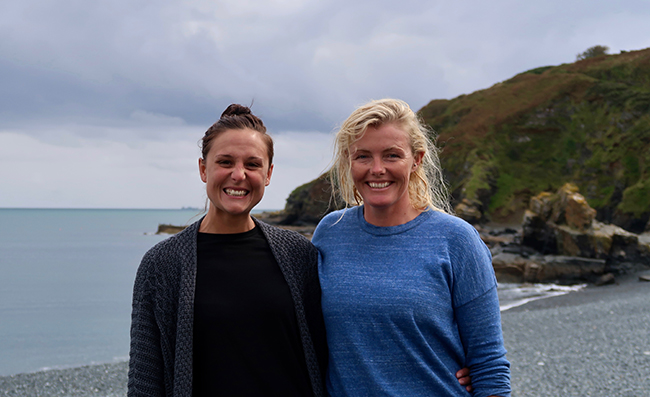 My choice
When it came to choosing my PADI Freediver instructor, it was a no-brainer. Global freediver and six-time UK National record holder Georgina Miller was my only choice. I wanted someone with extensive experience that could teach me techniques successful to competitive as well as recreational freediving (watch my experience here), in U.K waters. George runs PADI 5 star accredited freedive school "Aquacity Freediving" beachside, from Porthkerris dive centre in Cornwall that has cafe, toilets and shower facilities on site.
With a little bit of upfront planning, you can make sure that you're first experience of freediving is one that will serve you well as you progress along your journey.
---
Author Bio
S.J's journey into freediving began in Utila, Honduras in 2017. Since then she's been freediving in Canada, Dahab, Tenerife and the U.K and practices freediving for all dynamic and depth disciplines. Follow her freediving adventures on Instagram and for freediving, or water-related copywriting and marketing visit her website The Content Marketing Club.