Written by PADI AmbassaDiver Alex Baackes
After seven years as a travel blogger, an online influencer, an underwater videographer, a PADI AmbassaDiver, and beyond, I'm throwing a new ball into the mix of everything I juggle: creating and running women's dive and yoga retreats, starting in Thailand.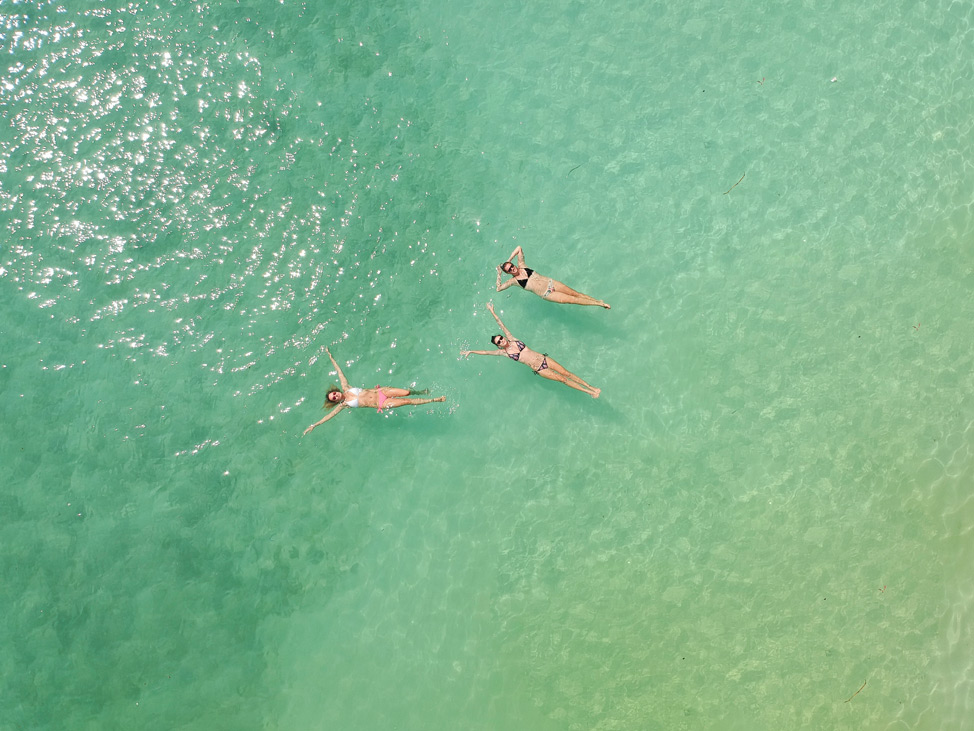 From August 19th through 26th, I'll be taking thirteen women on the trip of a lifetime around the beautiful paradise island of Koh Tao. We'll be staying in a luxurious pool villa, diving off a private dive boat, getting on the mat for vinyasa, yin, inversions, partner yoga, and sip + stretch sangria yoga and beyond. Best of all? Absolutely everything is included, from gourmet meals prepared by private chefs to local Thai massages at my favorite spas, to surprises I have to sit on my hands not to ruin here.
Since I launched my retreats, I've fielded countless questions, from why diving and yoga, to why Koh Tao, to why all women. Let's dive right in, shall we?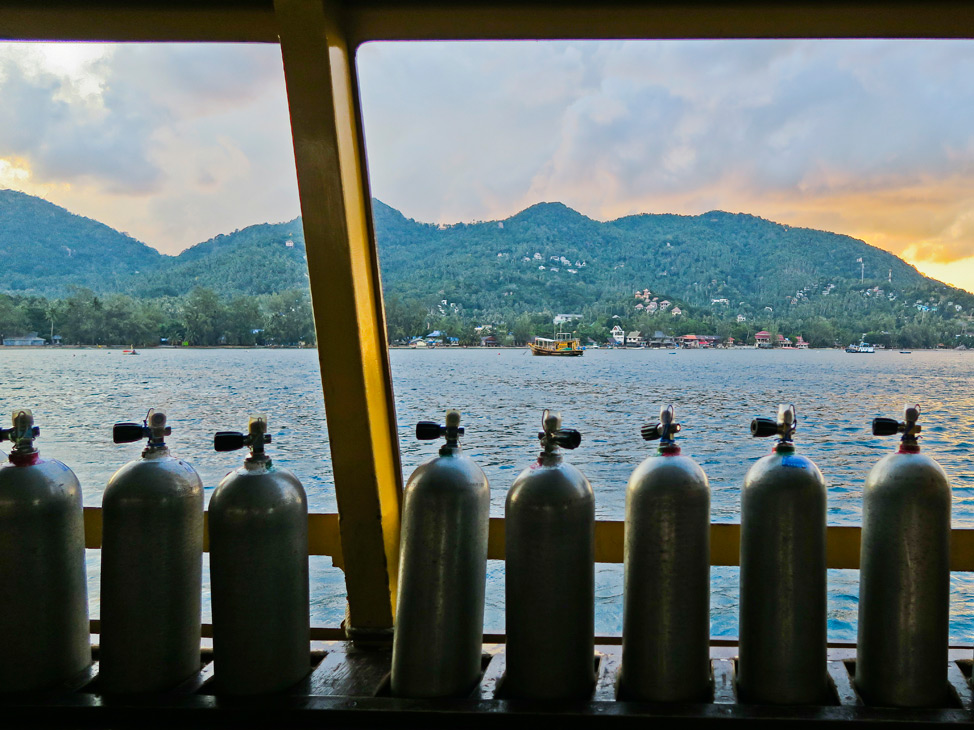 Because so few others have
As an aquaholic and a fitness addict that's been immersed in the travel industry for years, I couldn't help but notice a big gaping hole in the retreat world. Surf and yoga retreats saturate the market, but why not diving?
The calming, healing benefits of both yoga and scuba diving are well documented, and both hold conscious breathing at their core. I'm putting out an official warning to all my retreat guests: don't be surprised if your buoyancy improves and your dive times increase as a result!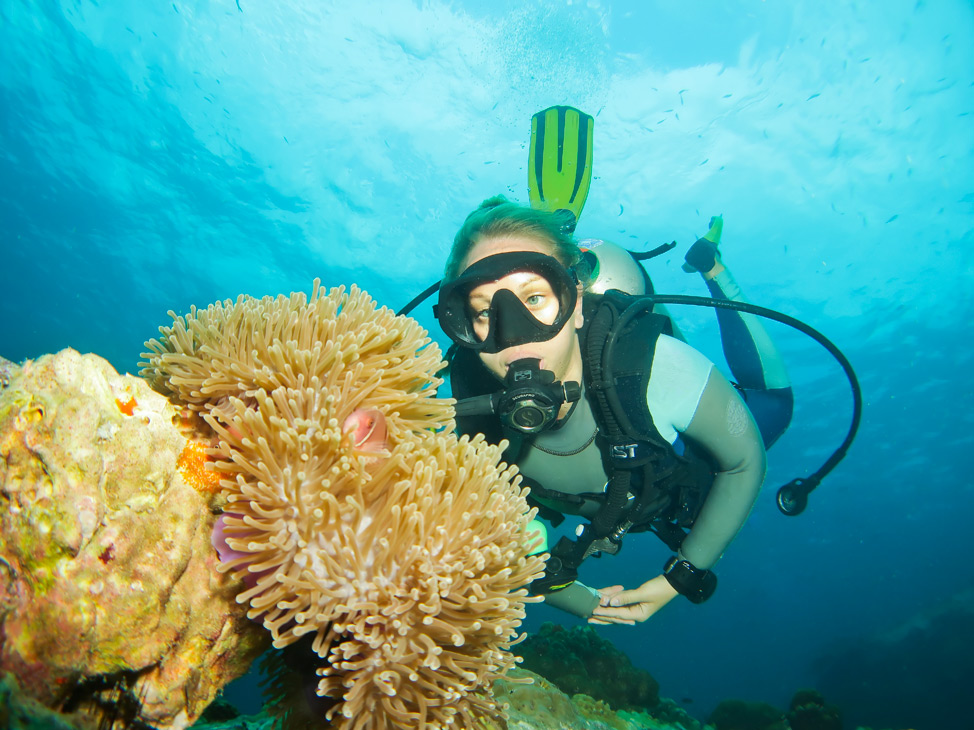 And while anyone can hop on a plane and spend a week diving in Koh Tao (and you should!) I love the worry-free, community feel that a retreat fosters. While liveaboards often create a pampered, all-inclusive dive trip, I know that as an explorer at heart I sometimes crave that connection to land, too. I'm excited that this retreat will create a unique, comprehensive experience that thoroughly explores Koh Tao above and below the sea.
Because I want to share my love of continuing education 
I became a PADI Divemaster in 2013, and I've been a perpetual student ever since. I love continuing education for always keeping my passion for diving fresh, opening my eyes  to new areas of scuba, and introducing me to new knowledge and new instructors who inspire me. I want to instill that love in my retreat guests too, which is why my retreats include continuing education courses from PADI Enriched Air to PADI Digital Underwater Photographer and beyond.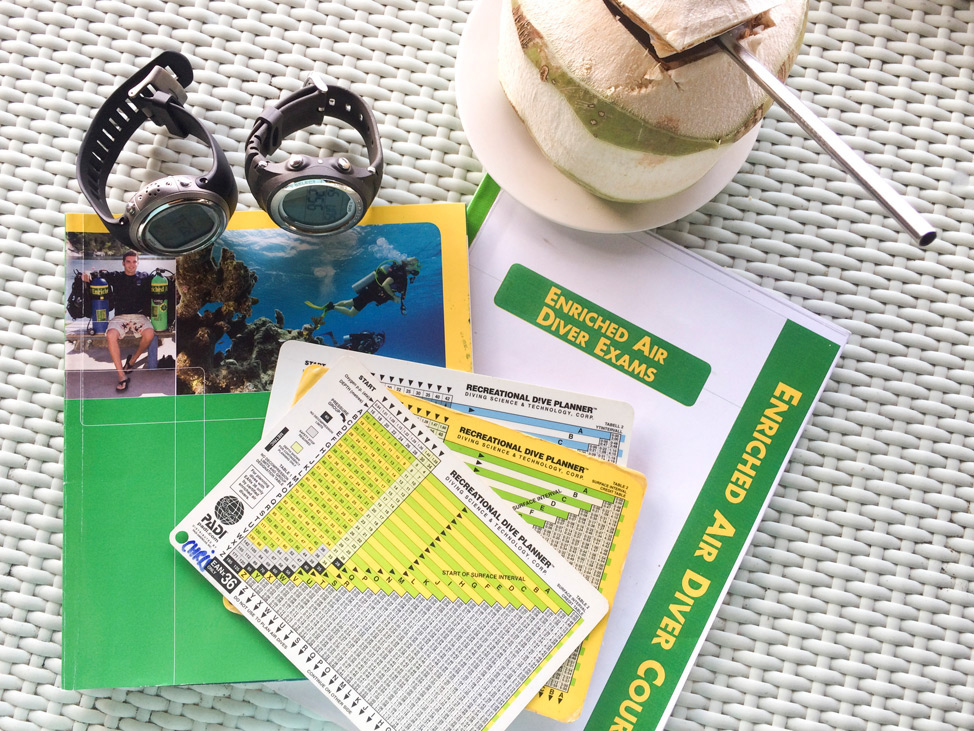 The experience levels of those enrolled in the retreat so far range from instructors to those completing their PADI Open Water Diver certifications just to attend, a reminder that we can all be lifetime learners.
Alongside courses offered by fun, enthusiastic PADI pros that are masters of their craft, we will also enjoy a tasting menu, if you will, for all the incredible diving opportunities the Gulf of Thailand offers. We'll take in some of Koh Tao's most famous dive sites, from Sail Rock to Chumphon, and explore unique experiences like UV night diving. 
Because I had the right team right at my fins and fingertips
Koh Tao is one of the world's top centers for dive training, which attracts some of the most energetic, creative minds in the industry. I've had the pleasure of training and diving with talented tech divers, mind-blowingly creative photographers, and some of the most patient, kind and knowledgeable PADI professionals from around the world, all drawn to the magical dive community on Koh Tao.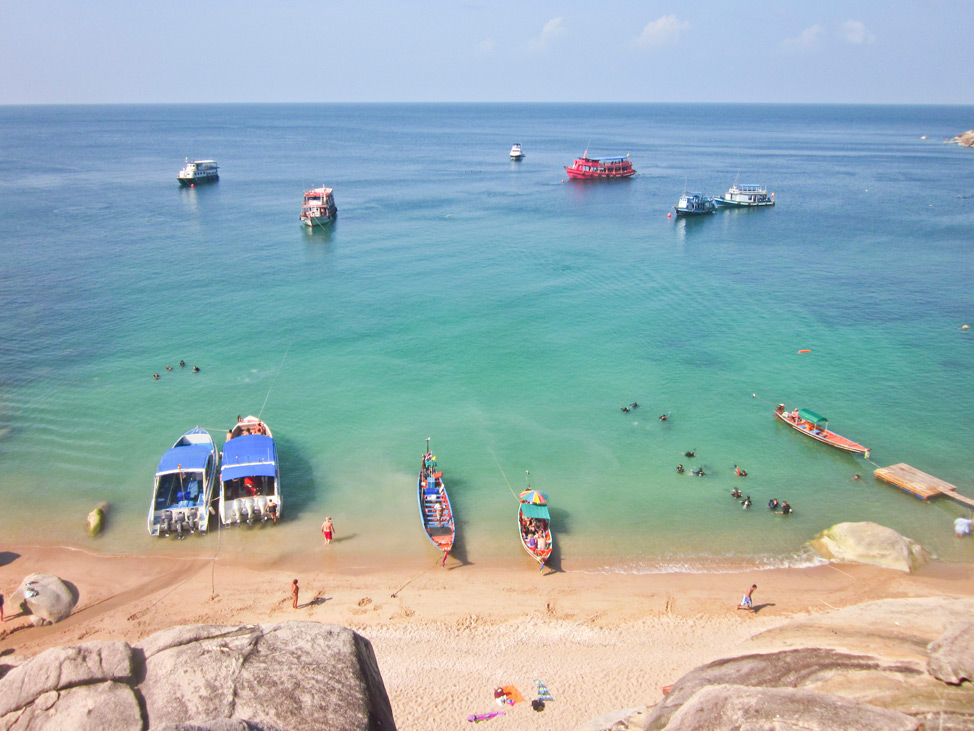 Koh Tao's PADI dive centers are second to none, and I'm excited to be partnering with several including the eco-warriors at Master Divers, the elegant freedivers at Crystal Diver, and hard-working divers from Ban's, Sairee Cottage, and yogis from Ocean Sound Dive + Yoga.
While worldwide, diving is still a male-dominated industry, Koh Tao has experienced female instructors at the helm of countless dive centers, including every single one mentioned above, and women are prominent and respected equal partners in the dive community. I look forward to sharing these girl power vibes with women coming from all over the world to be a part of this retreat!
Because I want to spread a love for eco-diving
I'll always be grateful to scuba diving for taking the spark I had for sustainability and expanding it into a full-blown obsession. I've published thousands of words on ways to live, travel and dive with a smaller footprint – or should I say fin-print? – over the years, but nothing compares to leading by example and getting a bunch of passionate people together in one place to share inspiration and ideas. I can't wait to get smart, interesting women together, share what works for me when it comes to sustainability, and soak up everything they surely have to teach me too!
Our retreat itinerary is full of eco-fun. On a "choose-your-own-adventure-day" mid-retreat, guests will choose between PADI's one day Discover Freediving course, or a one day conservation adventure in which they'll do a beach clean alongside a PADI Project Aware lecture, then hop on a boat for an underwater cleanup.
And that's not all – we'll be watching ocean documentaries in a private cinema screening, getting an evening presentation on going plastic-free over cocktails (served in glasses, of course!), and working with sustainable and socially conscious local businesses. And while I don't want to ruin any surprises, guests will be arriving to welcome bags stocked with everything they'll need to dive and travel green for the week.
Because I want to show off my island home
I first visited Koh Tao in 2009, and hesitantly agreed to do my PADI Open Water course over drinks on the beach one night. Two years later, I was moving back to the island to pursue a path in underwater videography. In the almost decade since I first stepped foot on this tiny paradise island, it has become my home, physically and spiritually.
Nothing makes me happier than helping travelers have the trip of their lives on Koh Tao – I literally wrote the book on it! – and now I have the most incredible opportunity to guide thirteen women around every hidden gem on the island. From secret viewpoints and hidden hiking trails, from meals at our private villa prepared by the island's most creative chefs to special lunches and dinners at the best restaurants, I did nine years of research on the best of the best in Koh Tao, and I'm condensing it into one week.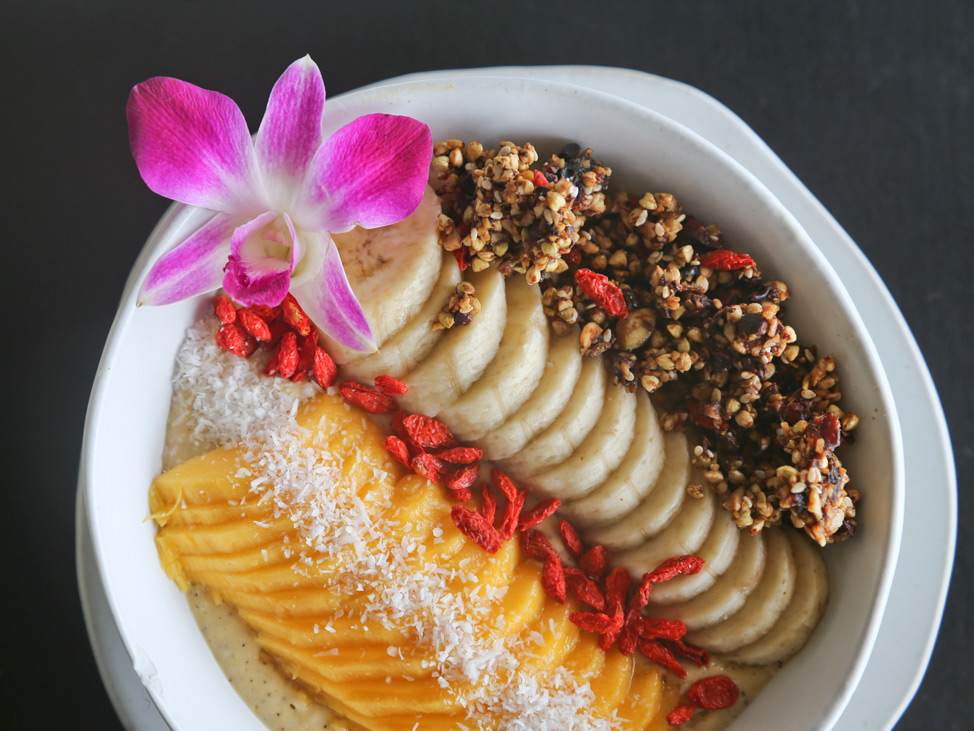 Because I love diving with other women 
I confess: I love having other scuba girls as my dive buddies. With great air capacity, a low tendency to dive with a big ego, and a high likelihood of having not just incredible decompression theory knowledge but also a secret trick for great dive hair, nothing makes me smile bigger than a dive boat full of my girls.
And I'm not alone. I have found that the majority of my guests have one common primary motivation: they want to meet other kickass women divers. It's my dream that my retreat guests click so hard that by the time this trip winds down, they are already exchanging info and planning their next adventures together.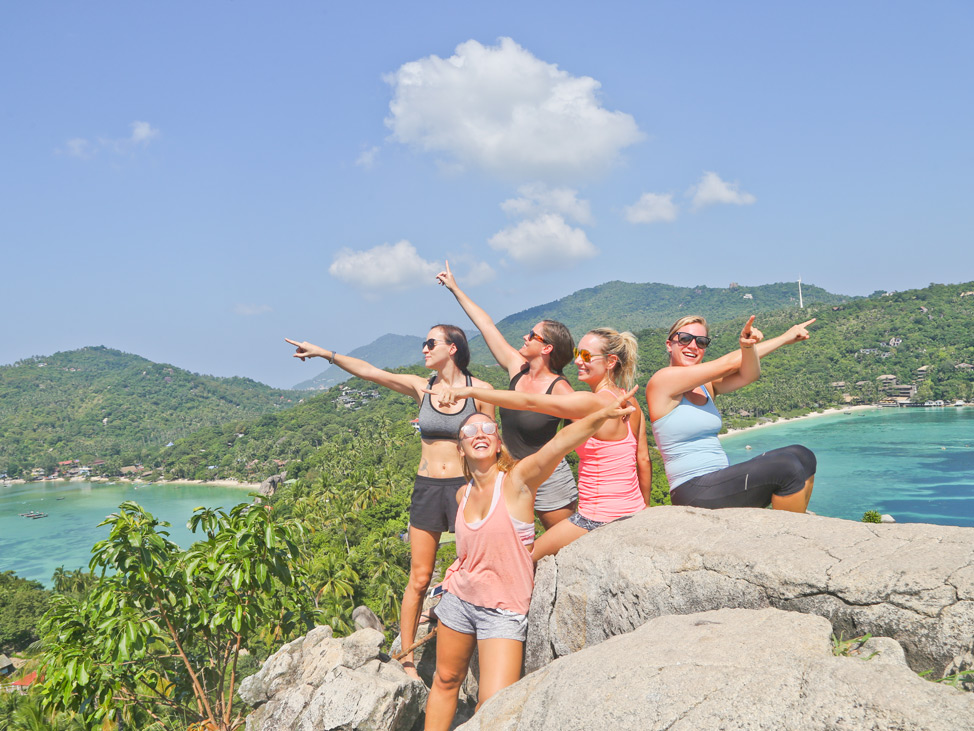 Join us 
This retreat is almost sold out, but there are a few spots left. Did this all sound like a dream to you? If so, come on and join us!
This isn't a crazy, four-dives-a-day-every-day diving trip. And it's not a militant, up-before-sunrise-for-meditative-breathing yoga retreat, either. It's a fun exploration of a bit of both! And that's not all – we've got hiking, temples, beaches and viewpoints all on the itinerary too. Bonus — you'll end the retreat with a USB of professional photos, including underwater portraits by an award-winning underwater photographer. Future profile picture guaranteed.
This retreat is available to all level of divers. We will match you to other divers at your experience level and have shared yet tailored experiences for all!
Can't make it to this one? Don't sweat it! Stay tuned to the Alex in Wanderland social channels for live coverage of this retreat, as well as announcements of future Wander Women retreats.
Would you consider joining a women's dive and yoga retreat? Where would you like to see the next Wander Women retreat go?