Sunday August 5th, 2018 changed lives. In Lombok a large earthquake and many aftershocks rocked the area impacting not only Lombok but Gili Air, Gili Meno and Gili Trawangan. Hundreds of thousands of people, particularly in North Lombok lost their homes and businesses.
The immediate reaction we saw from the dive community was something to be extremely proud of.
Even though many only suffered minor damage, most dive shops temporarily closed to concentrate efforts on their staff and families, most of whom come from some of the worst hit areas. Whilst a few stayed behind, many evacuated to nearby island, Bali, where they put their efforts towards raising much needed donations and coordinated supplies to go to Lombok.
The Islands Are Now Open!
Thanks to the tremendous efforts of locals and those who have helped raise money for the area, over 50% of PADI® Dive Shops are reopening, fully operational from 1st September.
Restaurants and bars have opened and accommodation for most budgets can be catered to. Though some relief efforts are still underway, the islands are welcoming divers back with open arms.
How Can You Help?
The best way you can help is to visit the Gili Islands and Lombok. There are fast boats running from Bali to the islands and the quickest way you can help those who live and work on the island is to return to the area. If you're unable to travel but want to help, you can still find ways to make a donation to those affected via links in this article.
If you want to contact a dive shop directly, search via the PADI Dive Shop Locator.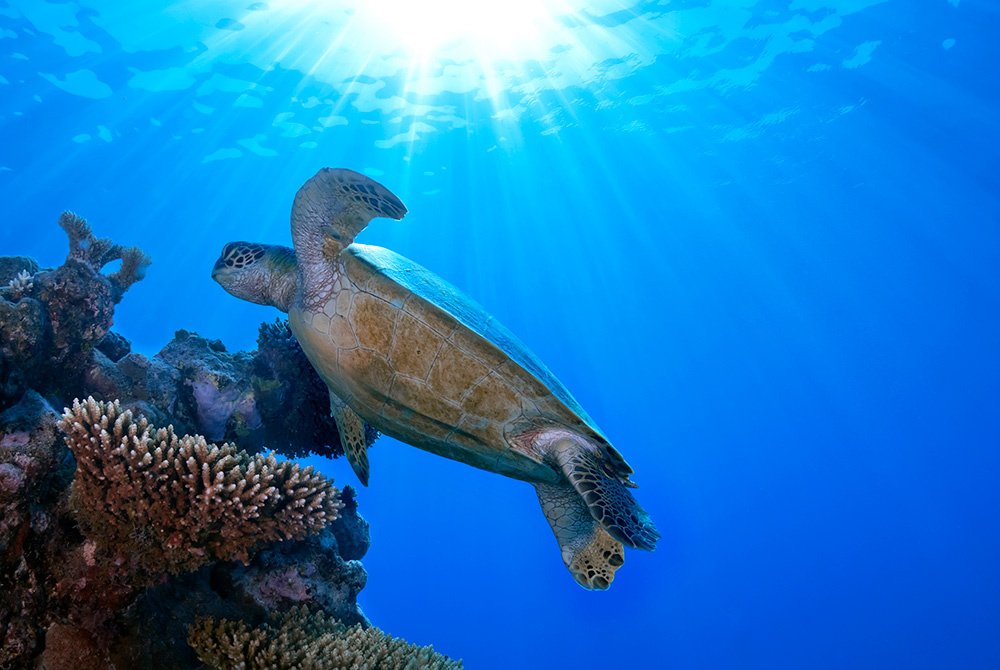 Did the Earthquakes Affect the Diving?
Dive sites have been surveyed and although there are many changes to the underwater topography, the marine life is still there in abundance. It's all there waiting for you!
Turtles are undoubtedly one of the highlights of diving around the Gili Islands – both green and hawksbill species are abundant. Reef sharks are frequently spotted, along with tuna, barracuda, trevally and occasional passing eagle rays. There is broad range of marine fish, most notably including, sweetlips, pufferfish, angelfish, batfish, butterflyfish, lionfish, scorpionfish and schooling snapper, fusilier and damsels.
In Lombok you'll find pelagics, most famously the great and scalloped hammerheads and schooling mobula rays. Expect to see trevally, tuna, barracuda, reef sharks, marble rays, eagle rays, sea snakes, turtles, schools of mackerel, rainbow runners and fusiliers with hoards of medium sized and small reef fish. If you have a keen eye there is a wealth of critters including numerous nudibranch species, frogfish, scorpionfish, octopus, cuttlefish and so much more!
Find a PADI Dive Shop and book yourself a dive. The locals will love to see you there, and you'll love it too.