Ever since the start of Mission Blue Hope Spots, a concept created by Dr. Sylvia Earle in her 2009 Ted Talk, the dive community has been working to protect some of their most cherished dive sites. 
By going beyond Marine Protected Areas, Hope Spots are areas that need protection and can range in size from small to large areas of reefs and coastline. The fact that the program invites people of all levels to nominate Hope Spots has made this initiative have even more of an impact.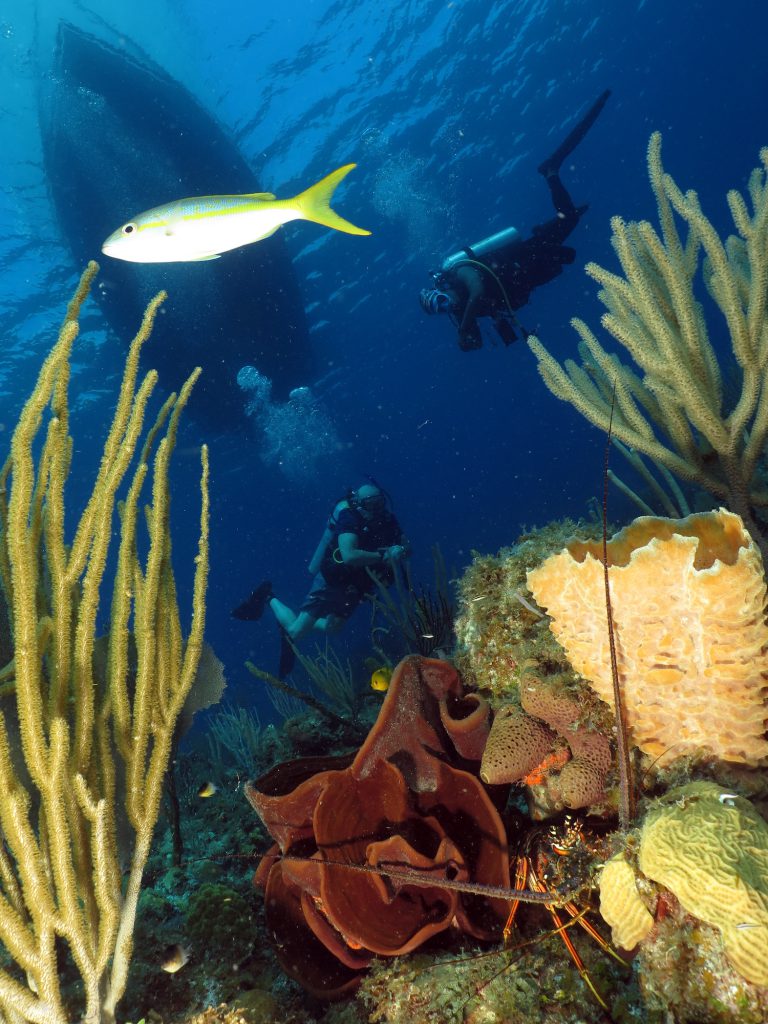 And it seems dive communities all over the world are jumping in on the action. One of the women behind Cuba's recent Hope Spot, Maria La Gorda/Guanahacabibes, shares her experiences on the project which supports all four of PADI's Pillars of ChangeSM. Lucky for us, it's a lot easier than you may think. 
"I thought a Hope Spot in Cuba could inspire people across the globe who are united with the same wish to protect what we are so privileged to experience underwater," says Amy Warren, a PADI Divemaster that helped initiate the Hope Spot. "Why? Because if Cuba, specifically Guanahacabibes National Park, can recover what was almost lost under such dire circumstance, then it proves it can be done anywhere."
While writing a guidebook on diving in Cuba 20 years ago, Warren had the opportunity to meet a peer of Dr. Sylvia Earle, Dr. Maria Elene Ibarra Martin, who was the Director for the University of Havana's Center for Marine Research and first introduced Amy and her father to the Maria la Gorda/Guanahacabibes area. Dr. Martin united government officials, scientists, and residents to help in turning the Maria la Gorda/Guanahacabibes Peninsula into an MPA so that it would recover from overfishing and turtle consumption during an economic crisis in Cuba. 
"Since then, Dr. Cobian Rojas and Osmani Borrego Fernández have been leading the conservation community efforts in this region and training up the next generation of conservation-minded people in this community."  
"I have been incredibly inspired by the Cuban scientific team, diving instructors and residents in Guanhacabibes National Park/Maria la Gorda, Cuba for their story of restoration and how they have steadily loved this reef back to health," Warren says. "I believe the shining part of this Hope Spot is their approach to community – both locally and internationally."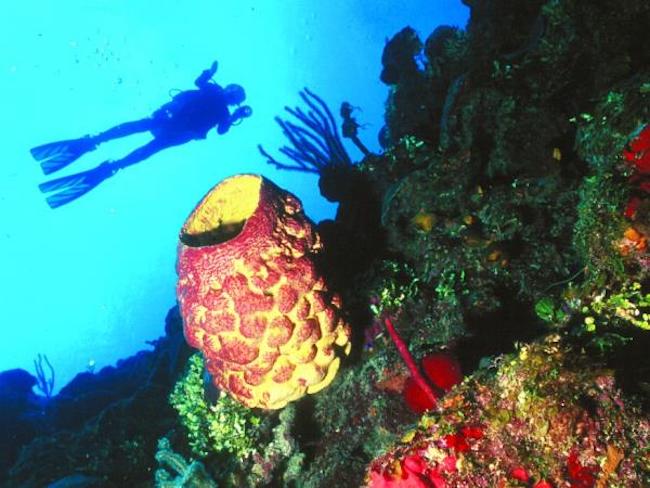 Warren's first step in creating the Hope Spot was to seek affirmation from experts. Without any science background, she referred to a team of marine biologists and an ecologist from Southern California to help her research and evaluate the reef system. 
"It's their willingness and expertise that really ignited this project to move forward," Warren says. "In Maria la Gorda, I organized a meeting between the American and Cuban scientists who each volunteered to take on parts of the nomination application." 
The marine biologists filled out the in-depth science questions and addendums while Warren and her father, co-founders of Cuba Scuba Tours, completed the history and decades-long collective story from the Guanahacabibes Peninsula.
Then, all they had to do was wait. 
A few months later they got the call and set a date to meet with the Mission Blue Foundation for guidance. 
"The next step was to challenge our Cuba Scuba Tours clients to share their images and feedback on hope as well as gather quotes from locals involved to shape the story of the real Cuba in the media," Warren says. "This really excites me that the Cuban people are finally getting some positive news!"
Since the project is never officially complete, the ongoing program supports PADI's Pillars of Change with future dive group participation in: 
1. Ocean Health – Maintaining coral nurseries, removing invasive lionfish, and hosting Dive Against Debris® events to assist with plastic removal on local dive sites in the marine park.
2. Marine Animal Conservation – Breeding sea turtles and monitoring the natural shark population in the Guanahacabibes Peninsula.
3. Community – Partnering with the local community and providing sustainable conservation programs.
4. Healing & Wellness – Giving divers from around the world the opportunity to participate and share updates with Mission Blue Foundation and PADI.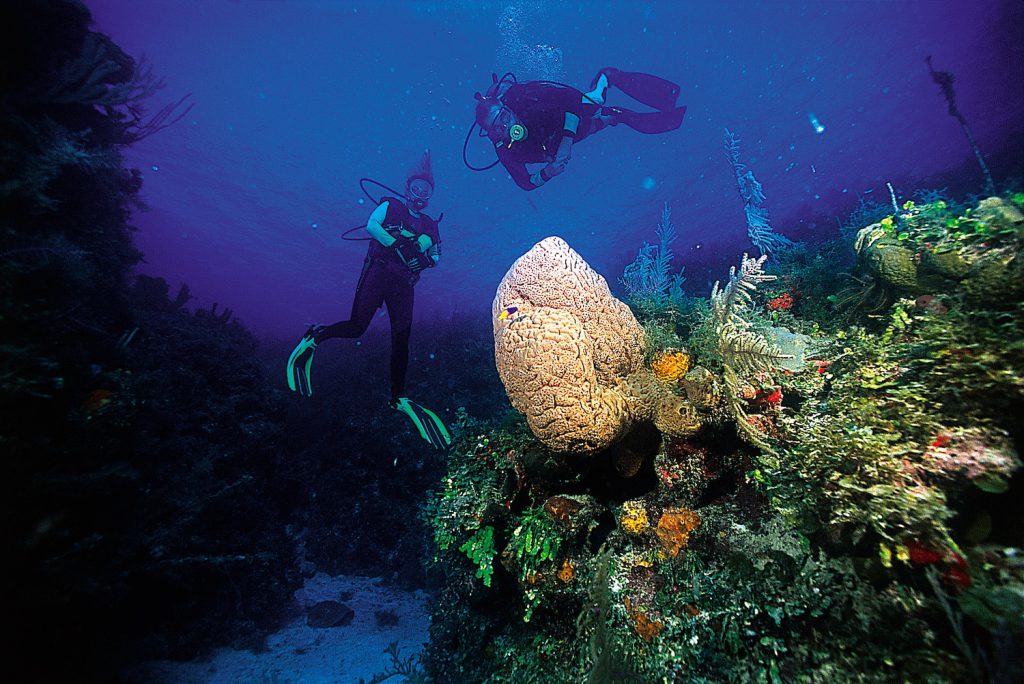 "I have been working as a dive instructor in Maria la Gorda for more than 23 years," says Osvaldo Noriega Luis, Scuba Instructor in Maria la Gorda. "We work as a big family here alongside the Guanahacabibes National Park Team who indicate to us the best ways to help with marine conservation. In the past years, we have seen many types of fish return and flourish.  It has become an underwater paradise that we wish to share with many visitors."
When asked about the most challenging part of the process, Warren says it was to have faith that she didn't need to be a marine biologist to get the job done. 
"The scientific side intimidated me," she says. "But, I think taking on a big challenge is part of the adventure to lean into God as He brings the right people into our paths to go forward. Hope mobilizes. Even if you can't see the whole picture, feel the fear and take a step anyway. 
Thinking of turning one of your favorite dive sites into a Hope Spot? Warren has high hopes for the future of the dive community and our underwater world. 
"If a simple mid-western girl, with no science experience whatsoever, can become a Hope Spot Champion for Cuba, then anyone can be a part of the Art of the Possible," she says. "It starts with passion for the reef and the community. Then you just need to have the patience, relationships, and persistence to fill in the gaps where you are weak. Take the chance and invest yourself in nominating your favorite place to help protect it and gain back ocean health piece by piece!"
To learn more about Mission Blue Hope Spots, read the article 'How Can We Protect More of Our Oceans?' by Dr. Drew Richardson, PADI President & CEO.