Protecting the planet and our oceans is at the heart of the diving community and PADI's Pillars of ChangeSM. So, it only makes sense that Jean-Michel Cousteau and his children, Celine and Fabien, would be at the helm of Hollywood's latest underwater documentary-turned- experience.
Directed by Jean-Michel Cousteau and narrated and produced by Arnold Schwarzenegger, "Wonders of the Sea 3D" is an immersive diving experience within a film. It resorts to advanced 3D filming techniques to make the audience feel as if they were diving.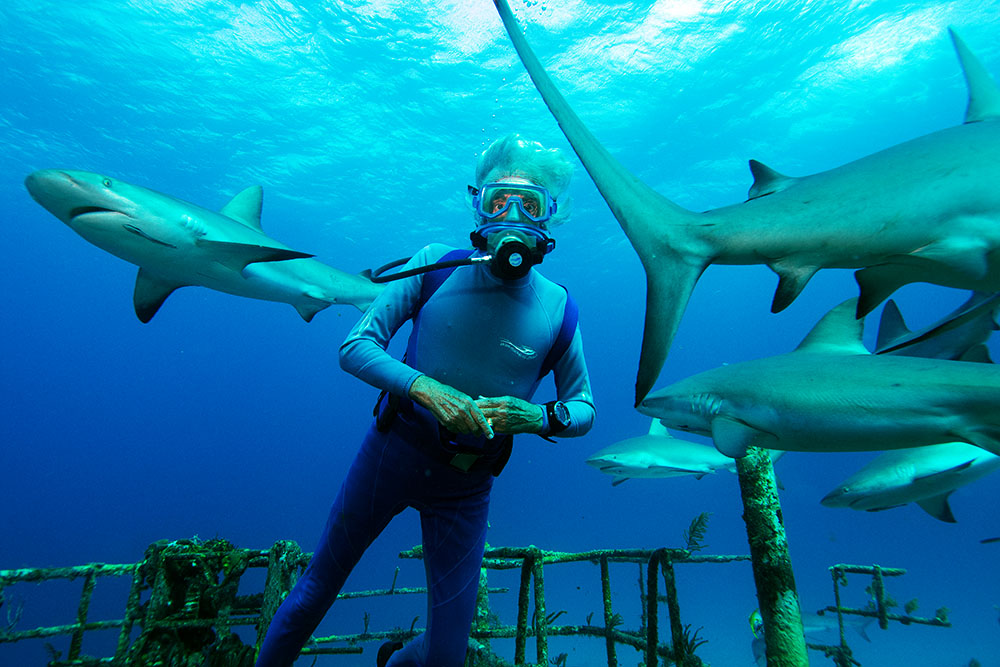 Geared toward divers and ocean-loving families, the experience is a visual feast that is the result of a three-year project featuring unusually colorful footage from all corners of the world.
And while the imagery alone is a work of art, the conservation message is equally impactful.
The goal: to bring ocean awareness to communities all over the world.
We all know that plastic bags and bottles are harmful to the environment, but they pose a much larger risk to animals and marine life than many people realize. And while it may seem impossible for our trash to reach the ocean and waterways, it usually does.
Another serious issue involves overfishing. This happens when so many fish are caught that there aren't enough left to sustain and replace the population. The effects don't just threaten a species. They also disrupt the balance of life in the ocean.
When it comes to conservation, it's not just the government or conservation organizations that can make a difference. We can all do our part to help.
The former Governor of California agrees.
"All great movements in history have always begun on a local level," says Arnold Schwarzenegger. "We want to empower everyone to let them know they have tremendous powers."
Those powers can begin with simple adjustments to one's lifestyle. Here's how you can get into the spirit of conservation.
Say NO to single-use plastics such as bags and bottles.
Use reusable water bottles, bags, and containers.
Don't release balloons into the sky.
Say NO to straws.
Recycle all used plastics.
Buy sustainable seafood. Apps like the Seafood Watch App make it easy to enjoy fish without harming the environment.
Don't collect seashells, sponges, corals, sea stars, or other reef animals and don't support gift shops that sell them.
Even one small change can make a huge difference in the overall health of our planet.
"Wonders of the Sea 3D" is coming to theaters across the U.S. for a one-night Fathom event on January 17.
Get your tickets at: http://bit.ly/WondersoftheSea
And get a sneak peek of the film HERE: