Written by PADI AmbassaDiver, Birgitta Mueck
Out in the deep, blue immensity of the Atlantic Ocean, Mother Nature has created an oasis full of natural beauty. Situated far west of Portugal, on the Mid- Atlantic Ridge, nine remote volcanic islands make up the Azores, a green Eden for nature lovers, adventure sport seekers or anyone looking for a place to simply be and breath the fresh Atlantic air.
My first time exploring the Azores was back in 2003 when we voyaged here to film the legendary sperm whales. Ever since then, I have been back to these flourishing islands every now and then, to further film the fascinating life hidden in these deep, blue waters. A place where magnificent offshore dives are found, but also extraordinary shore dives with big variety of beauty.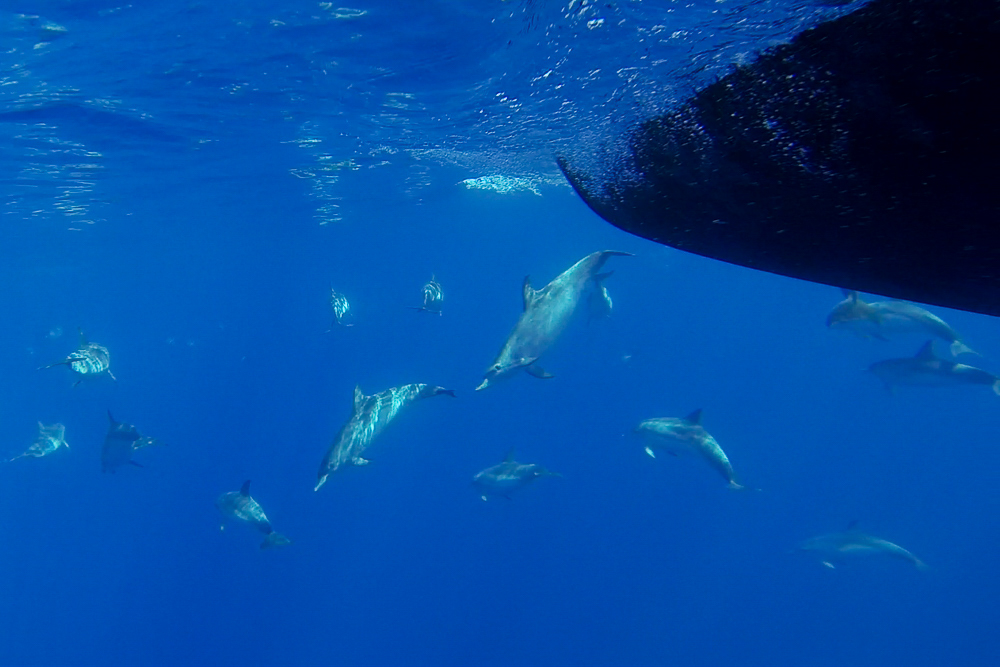 The Azores are well known for whale and dolphin watching as the archipelago is a pit stop and home for many cetacean species. Year-round residents include sperm whales, common dolphins and bottlenose dolphins. Meanwhile many other species, including the largest of them all – the blue whale, pass through on migration routes. In high season this is also a great place to experience other graceful pelagic creatures such as sharks and mobula rays. Sea turtles and sunfish are among other pelagic creatures that often are observed in this life-rich area.
The islands are often referred as a marine life magnet, not only because they are on the migration route of many big animals, but due to the oasis these seamounts make. Surrounded by the deep Atlantic Ocean that reaches many thousands of meters below the surface, the seamounts are provided with both life and upwellings thanks to the Gulf Stream, making these spots very productive and rich in life. Krill, plankton and shoals of small fish attract the larger predators, allowing you to dive with both large and small species in a unique scenario of geological formations.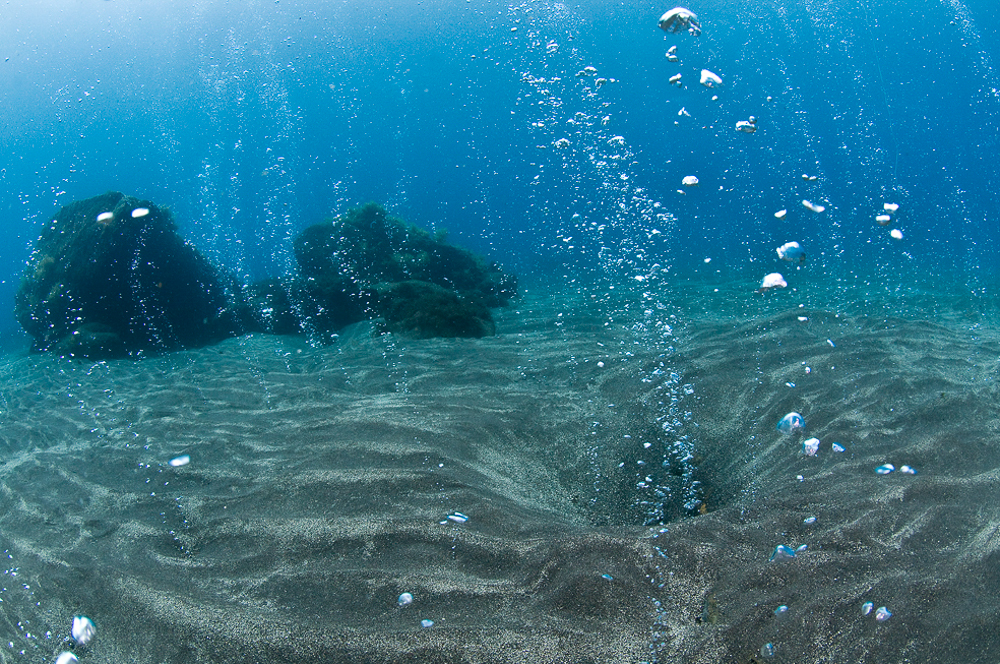 At certain spots you can also dive in hydrothermal vents, which are volcanic gases emerging from deep under the Earth. The many rising gas bubbles makes an impressive volcanic underwater setup; a natural sea jacuzzi! Just make sure not to burn yourself as the bubbles can be very hot!
The wrecks around the islands also provide nice diving as the sunken ships offer good shelter and home to a great variety of fish and other marine life of different shapes and forms. Octopuses can be found in great numbers, as well as charming seahorses.
The seasons in the Azores play a big role in what life can be found and what dive conditions to expect. Winter months can get quite rainy and stormy, but the water temperature generally doesn't drop below 14°C. Spring is the season for the big migrating baleen whales, but also when visibility isn't at its best. High season is between June to September, when weather and sea conditions are more stable, with the best visibility during late summer when sharks and mobula rays are the most abundant around the seamounts.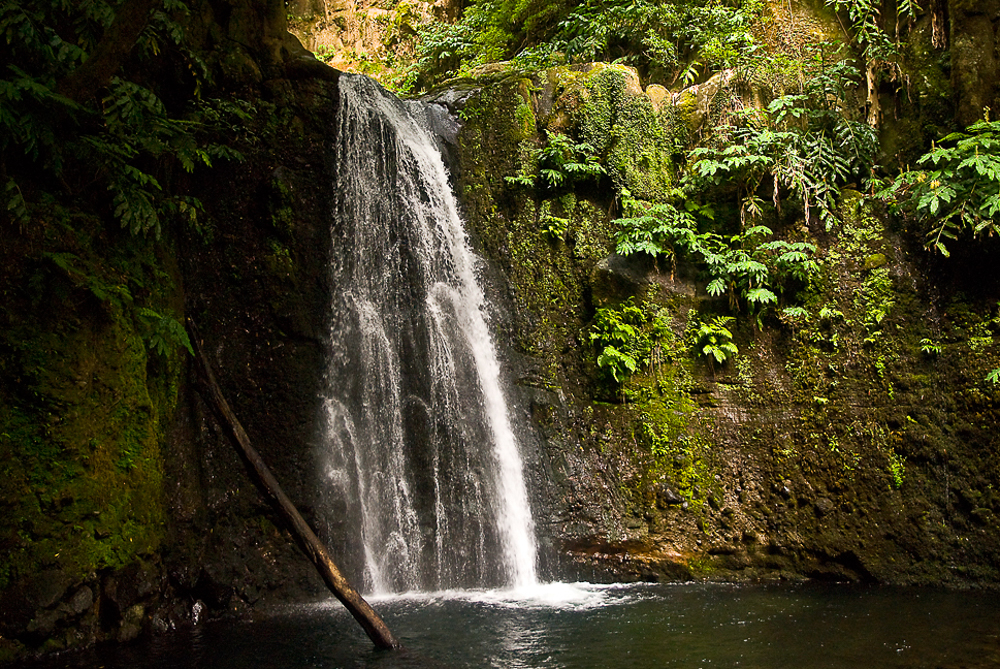 When not diving, there is a lot to explore on the islands, which are characterized by a dramatic volcanic landscape, with green, flourishing valleys and slopes, decorated with lake-filled calderas and numerous waterfalls.
The goal of filming sperm whales was what first brought me to these islands 15 years ago. This first visit made me not only see sperm whales for the first time, but to find a unique place to come back to, where the natural beauty and weather beaten landscapes give space for both reflection and admiration. So here I am back again, to live and explore a bit more of this little utopia found among the salty waves of the great Atlantic Ocean. Perhaps I might meet you here too!
See more from my recent adventures on my blog, Instagram and Facebook page.
Find out more about diving in the Azores in the PADI Travel scuba guide.