All images provided by Waverley College.
Imagine that you're back in high school and instead of learning in a classroom, you have the option to get your PADI Open Water Diver course and make the ocean your classroom – it's an easy choice isn't it? For the students at Waverley College in Sydney, this dream is a reality. Senior students at Waverley College have the option to undertake the schools increasingly popular marine studies course which includes getting scuba certified.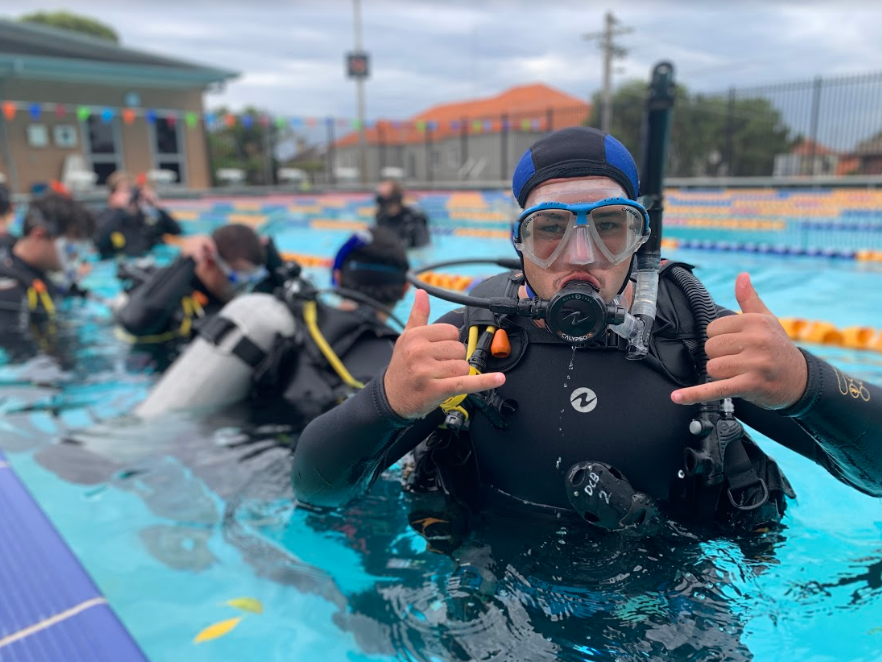 Marine Studies has been offered to Waverley College students as a Stage 6 subject. This includes optional modules that covers a range of practical disciplines, like scuba diving, CPR accreditation and small-boat handling. For the third year in a row, Waverley College has successfully worked with Dive Centre Bondi to teach students how to scuba dive and gain their PADI Open Water Diver certification. Since the beginning of the schools marine studies courses, it has grown from just nine students to over 50. Waverley College Teacher and PADI Master Instructor, Kyte Gawman, believes the courses growth is "due in no small part to the chance to go scuba diving and get their (the students) PADI Open Water licence".
With the help of Dive Centre Bondi and PADI Instructor Anrik Troost, Waverley College was recently able to successfully certify 10 students through the program. Students completed their confined water dives in Waverley College's swimming pool, while the Open water dives were conducted at Camp Cove near Watsons Bay. During their open water dives, students were excited to spot an octopus, cuttlefish, stingrays, pipe fish, seahorses and many more incredible marine animals underwater.
"There are myriad reasons for teaching students to scuba dive: it makes learning concepts real, relevant and more engaging; and when students are engaged they learn more. It also improves attendance and reduces behaviour problems because students are more motivated to turn up to school and participate" said Kyte.
In term four this year, Waverley College will be running another PADI Open Water Diver course to certify their year 11 marine studies students so that they will be able to attend the year 12 marine studies excursion to Lady Elliot Island. During this excursion, students will be able to complete some fun diving while exploring the most southern tip of the famous Great Barrier Reef.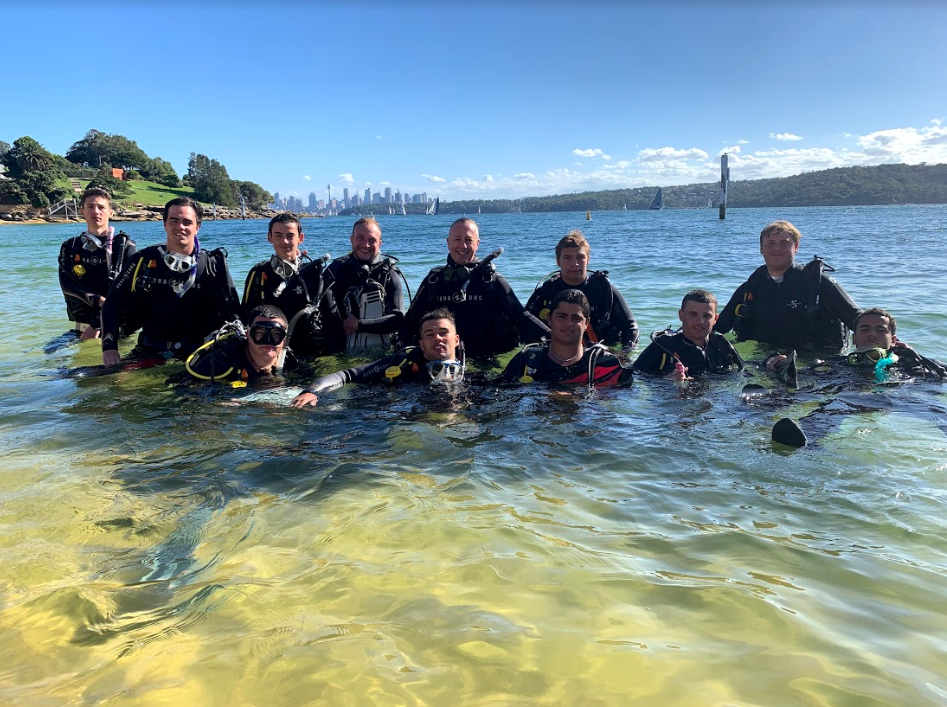 Congratulations to our 10 new PADI Open Water Divers and students from Waverley College – Billy Elmes, Alex Ferrara, Harry Heinemann, Ryan Jones, Tyesen Markham, Levi Milford, Luca Winch, Sean Kearns, Alexander Rice and Grayson Thomas.