Guest article written by Peter McLeod
Scouts Australia provides an opportunity for young people to get out doors and experience a wide range of activities from which they can choose to seek fun, excitement and adventure.  Recently the adventures offered by Scouts has expanded to include scuba diving as part of offering a wider array of activities to the Scouts.  All of a sudden we have a program that is exciting, yet it also provides an opportunity to enter a whole new realm where brightly coloured corals, fish, rays and whales await, enabling us to leave the mundane behind and enjoy something very magical to explore.  In order to supercharge the launch of scuba diving as part of the new program John Pring, a PADI Instructor from the ACT, organised the first Scout National Scuba School.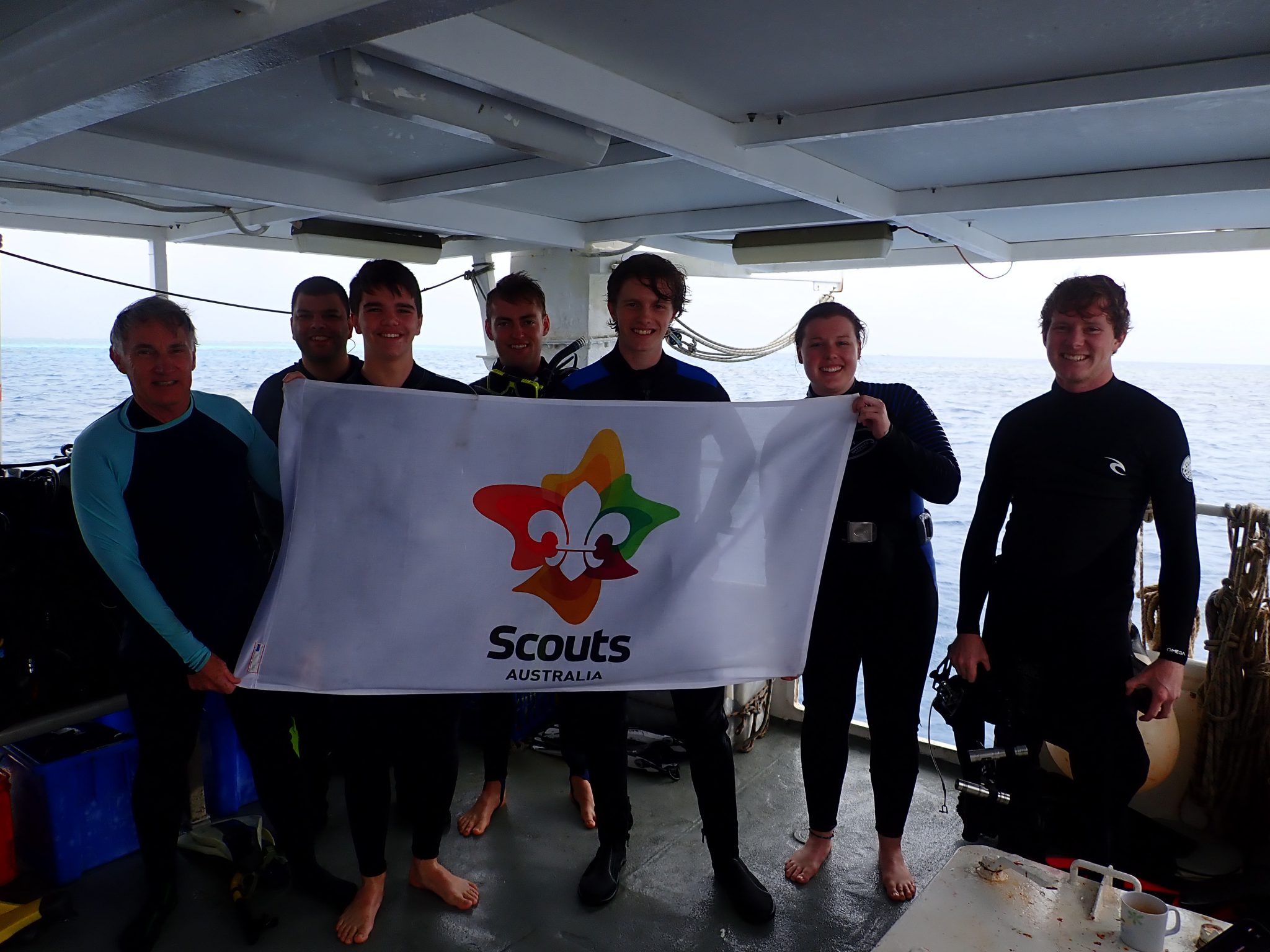 Scouts offers its activities across Australia and delivers most of its programs from your local Scout Group.  Programs such as scuba diving are co-ordinated by an activities group or by your State Branch.  You can ask for more details at your local group or by contacting your State Branch.
In 2019, the scuba school enabled 20 people to attend a week long live-aboard diving experience on the Great Barrier Reef from the 6th to 14th of July.  The idea of the scuba school was to build the internal capacity within Scouts to enable the snorkelling and scuba diving programs to become self-sustaining while also educating participants about how to protect the natural environment.  This was achieved in a few ways, firstly by diving on one of nature's wonders, the Great Barrier Reef and immersing ourselves in the underwater experience, by undertaking a citizen science activity for monitoring the reef through the Great Barrier Marine Park Authority Eye on the Reef program as well as being introduced to the Project AWARE foundation.
As a leader in Scouts I have been fortunate to be a facilitator to enable Scouts to get out and have fun in the outdoors and with the introduction of scuba diving into the program, this has jumped to a whole new level.  As a trainee PADI Divemaster, I applied to attend the school hoping that I would be successful as it meant that I could learn from existing Scout PADI Instructors John Pring and Lisa McCallum.  As luck would have it I was successful and the experience of a lifetime soon came around.  As a group we got to meet most of the group on the 6th of July as we all flew in from around Australia and got to assemble on the Townsville marina dock before boarding the "Sea Esta" operated by Adrenaline Snorkel and Dive in Townsville.  We travelled out to the reefs off Townsville during the night and then started diving on Sunday.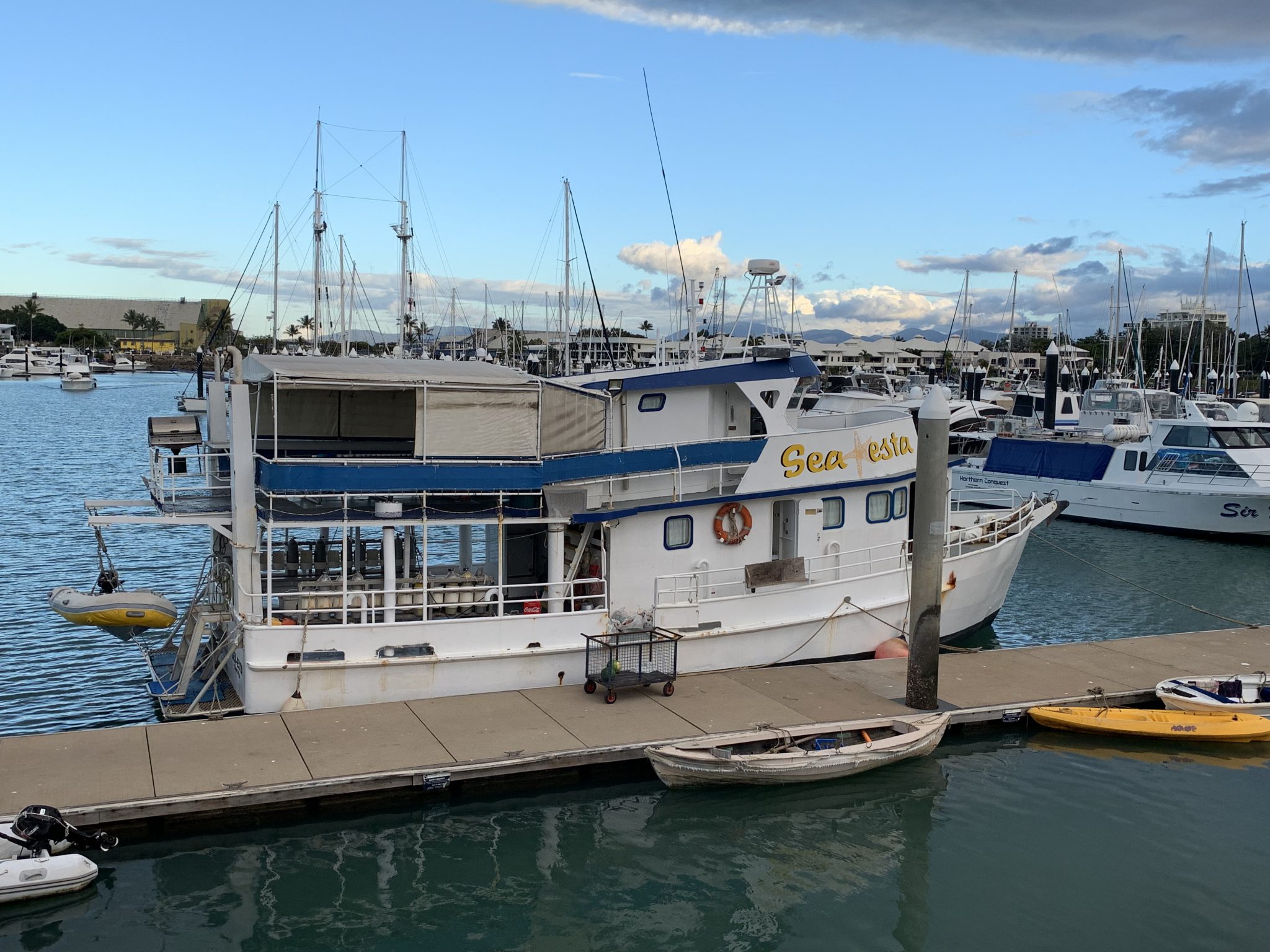 Over the next few days we got to know each other and enjoy the comradery that only comes from everyone living close to each other and spending our time diving.  It was a hard life of eating, diving, eating and then sleeping, to repeat the process. However, we all decided that the sacrifice was worth it.  The great part about this trip was that while John and Lisa are developing the capacity of Scouts, we had a number of Venturer and Rover Scouts in attendance who were getting higher level PADI course qualifications (Advanced Open Water Diver and Rescue Divers) as well as demonstrating that they are capable divers who care about the environment and want to share their love of diving with their friends.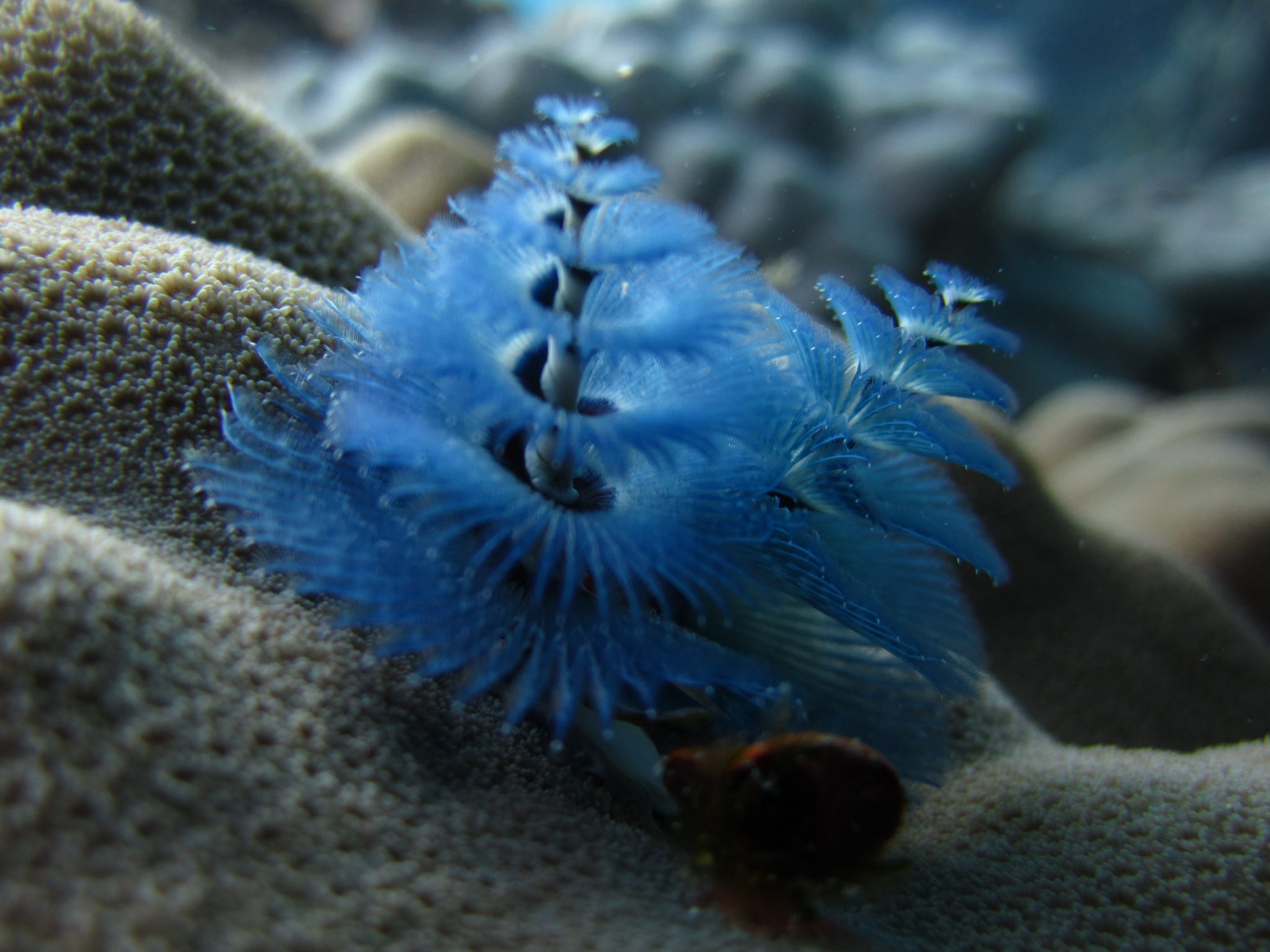 While the weather was a bit overcast and we had some winds to deal with, we were advised that we would be able to dive the SS Yongala wreck on Thursday.  For many of us this is what we had been hanging out for and I believe it would be fair enough to say that no one was disappointed.  Entering the water, we proceeded to the float that marked the SS Yongala and as we went to descend, we were greeted by the tawny nurse shark that was 2.5 to 3 meters/8.2 to 9.8 feet in length that cruised past below.  While the tawny nurse shark decided that it was not going to stick around with a group of noisy divers descending down from the surface, the other residents did not appear to be phased.  During our dive(s) we came across giant Queensland gropers, sea snakes, barracuda, trevally, mackerel, hump headed maouri wrasse, manta rays, sting rays and so many more fish species that we lost count.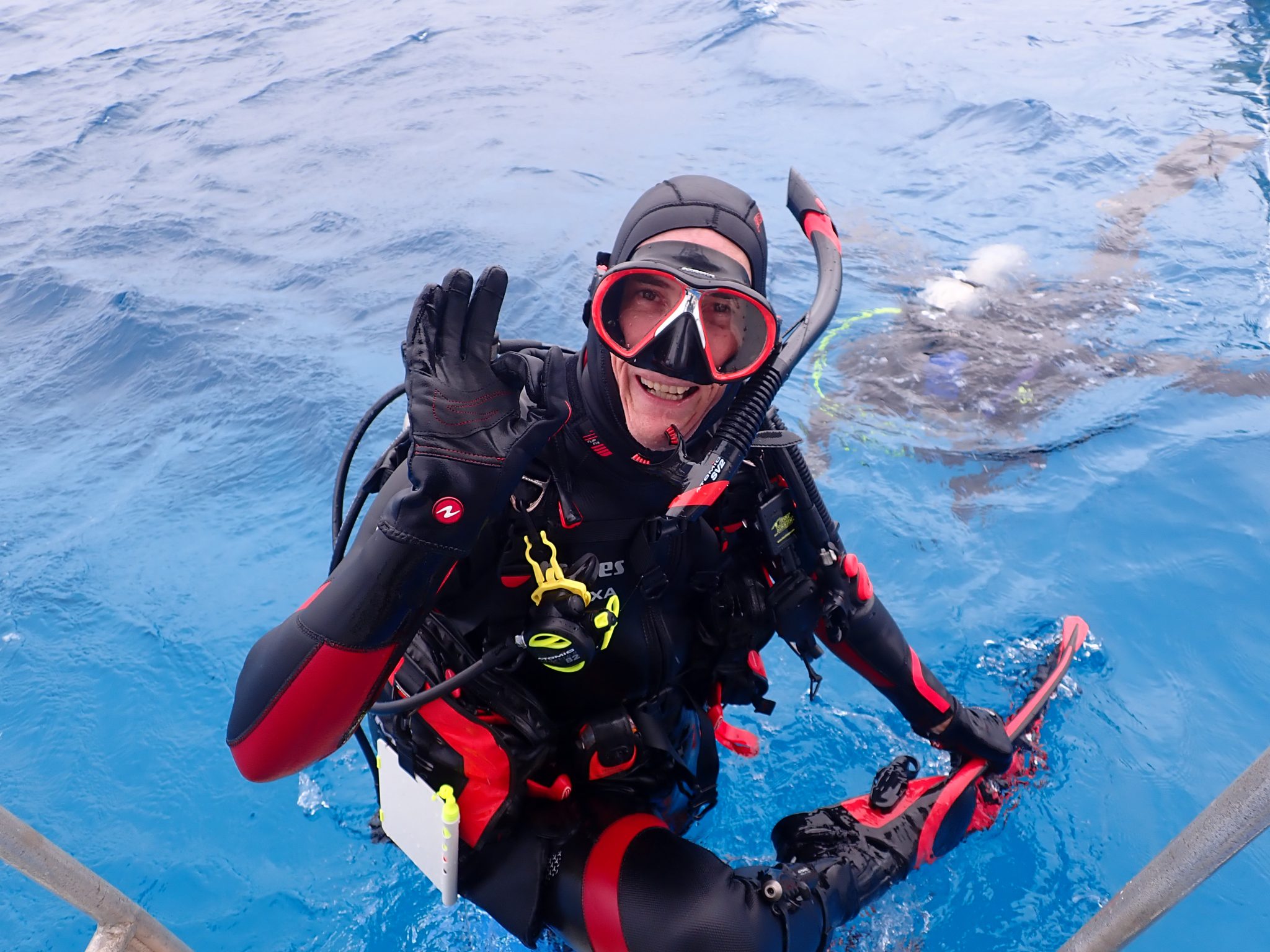 While our trip to the Reef may be over and some of us are feeling the cold after returning back down South, our adventures will still continue.  Planning is already underway for the next National Scuba School. Several of us are organising scuba activities and/or continuing on our journeys to become PADI Instructors so that we can share the pleasure of diving with many more Scouts.
P.S. We did find Nemo, here he is!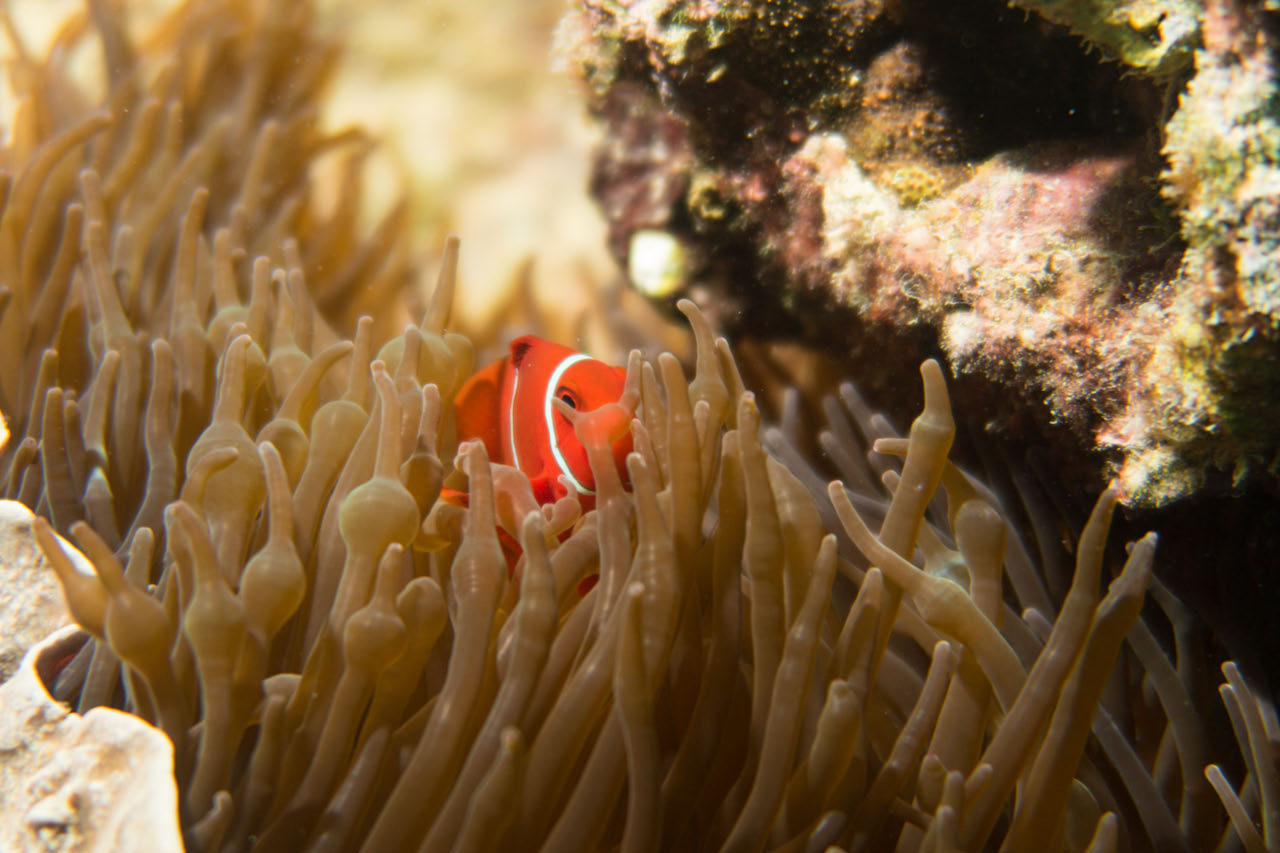 Find out more information on Scouts Australia and become a PADI Open Water Diver today!