Gone are the days of mass-produced, saggy-bottomed swimwear that lasts a single season and then goes into landfill. Over the last few years, more and more sustainable swimwear brands have emerged to make going green not just a good choice for the environment, but best for our watery lifestyles too. If you want to make a splash this summer (guilt-free), here are five rubbish options to fall in love with. 
OceanPositive, sustainable swimwear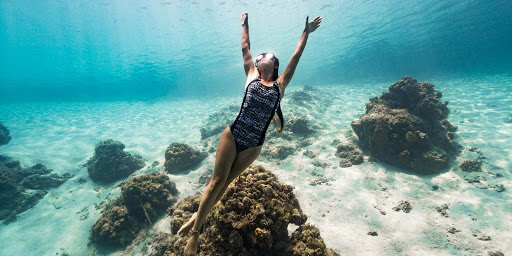 A few years ago I struggled to find any sustainable swimwear – enter OceanPositive by Fourth element. One of the first brands to design wearable pieces for watery adventures, made from 78% ECONYL®, a recycled nylon from ghost fishing nets and other waste.
Their MALUKU black two-piece became a staple in my freediving kit (until it got eaten by a hungry washer/dryer in Egypt). It's part of their core range, which has expanded from a few pieces for men and women to include, hydroskins, leggings and rash vests for easily going wetsuit-free in warm waters.
Impressively, their swimwear comes packaged in non-plastic bags, made from cassava starch and other renewable resources, it biodegrades in months and is safe if consumed by animals.
The OceanPositive range is one of PADI Loves recommended ethical and sustainable brands. Find out more here.
Batako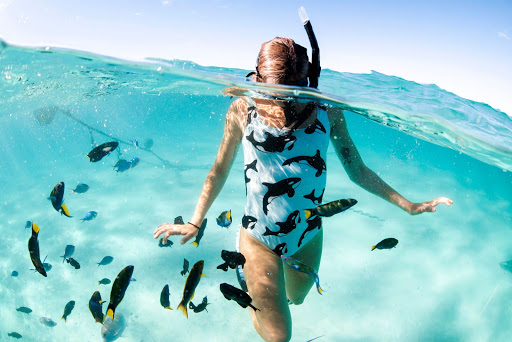 These one-piece swimsuits are totally on my wish list! Fun prints in flattering cuts, made from recycled plastic waste by a small independent swimwear brand based in the U.K.
Transforming trash into treasure, Batoko is on a mission to clean-up the ocean of plastic pollution and support The Marine Conservation Society with a proportion of their yearly profits.
Their small swimwear collection has been designed with longevity in mind and making splash-time fun for women and kids, using bold art as a reminder and in celebration of the diverse wildlife that surround us.
Loop Swim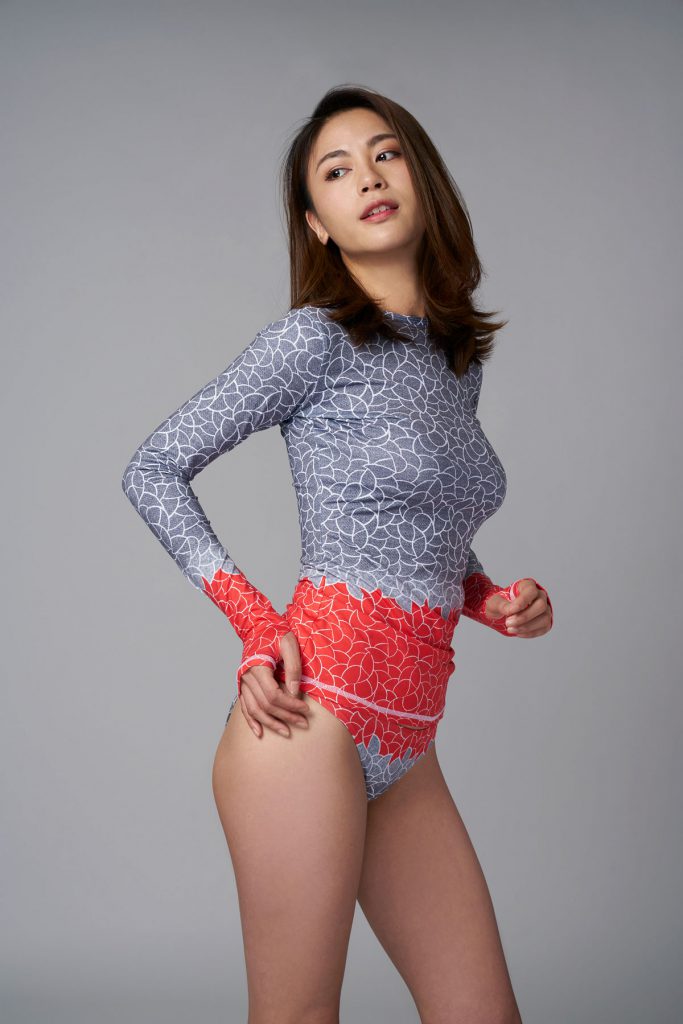 Tired of fast fashion and the endless waste it produces. Eco-conscious fashionistas, Itee and Heather decided to take matters into their own hands by making a range of ethically and sustainably sourced swimwear.
The mission: close the loop on waste and #ProtectWhatYouLove – especially your skin and your environment. Their range of UPF 50+ sun protective swimsuits, bikinis and rash guards are made from Repreve™ recycled PET bottles. Plastic trash that would otherwise end up in landfill has been transformed into stylish, durable pieces that celebrates the beauty of the sea.
Check out their signature collection of Oceania, Living Coral and Coral Deco prints, championed by PADI loves. After you've had fair wear, send your swimsuit back to Loop Swim be recycled and it'll live-on for more watery adventures.
Deakin and Blue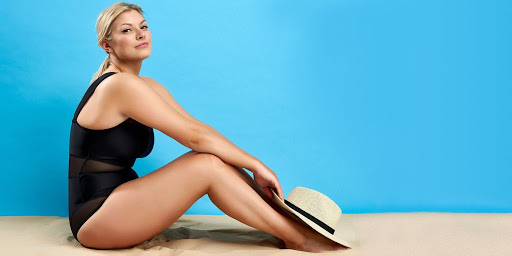 According to research, more than 500,000 women have given up swimming in England in the last decade because of body image concerns. Rosie, founder of Deakin and Blue is on a mission to change that with her range of sustainably made, transformational swimwear for body-conscious women.
Sleek and sculpting swimwear for all shapes and sizes, made from ECONYL® and ethically manufactured in London. All their swim pieces come with CoppaFeel! #BraHijack labels reminding us to check for signs of breast cancer. A revolution in swimwear helping women to change the way they feel about their bodies, while saving the planet too, what's not to like?
Oceanmimic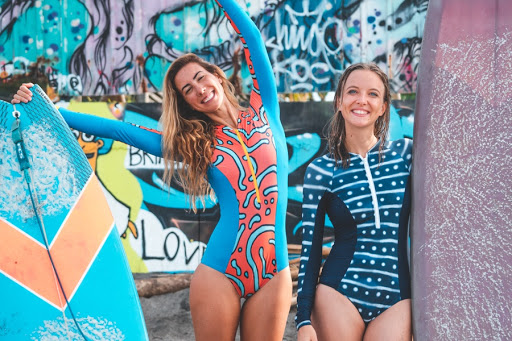 Earlier this year, twenty-something-year-old PADI scuba diving professionals, Chelsea and Emma, successfully crowdsourced the funds to bring to market OceanMimic, a range of recycled swimwear.
Inspired to take the problem of plastic pollution into their own hands, the trailblazing duo raised over $30,000 on Kickstarter and promised to pick up 3 tonnes of trash from the Bali coastline in return.
Their sustainable swimwear collection, which includes bodysuits and rashguards for men and women, is made from ECONYL® and inspired by the creatures they aim to protect. Through the #mimicmovement they aim to educate future generations about how to care for our oceans, while bringing together local communities to make a real and lasting impact in Indonesia.