The Maldives and seagrass might not be synonymous in the minds of divers or travelers but it's a natural, and very important, part of the local marine habitat. We caught up with the team from Maldives Underwater Initiative to find out just how important it is, and why most people have never heard about Maldives seagrass medows…
How important is this ecosystem to Maldives marine life?
Seagrass is often called the 'ugly duckling' of marine ecosystems, despite being one of the most valuable ecosystems on the planet. There is a lack of research on seagrass ecosystems in the Maldives, but evidence from other parts of the world has proven that it is a critically important ecosystem. Seagrass acts as a natural barrier against beach erosion, which is particularly important to a country whose highest point is just under 2.4 metres!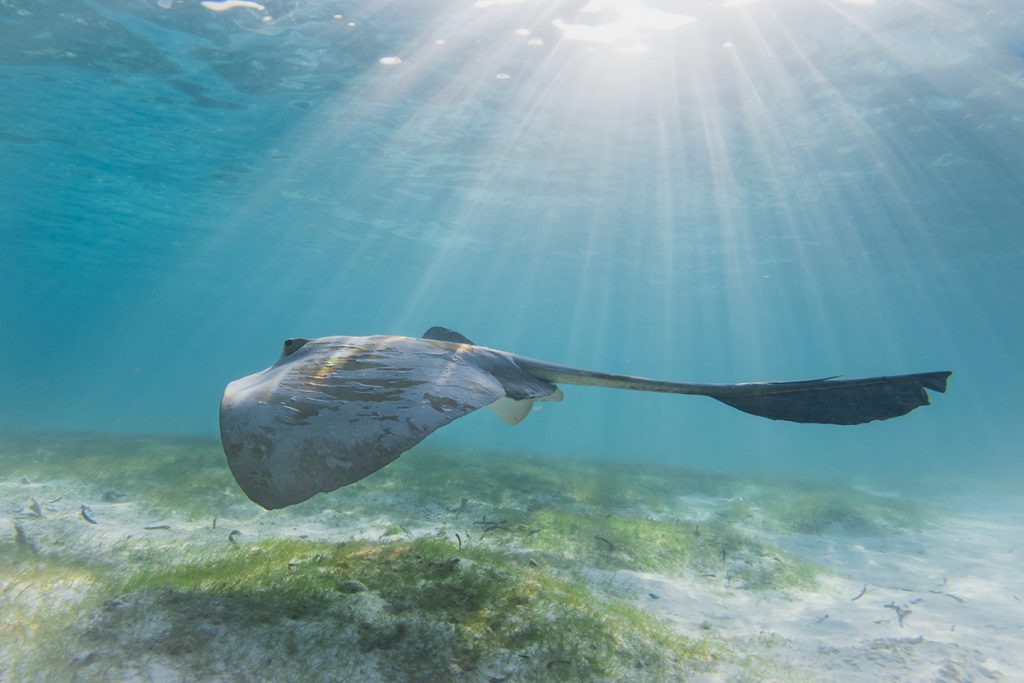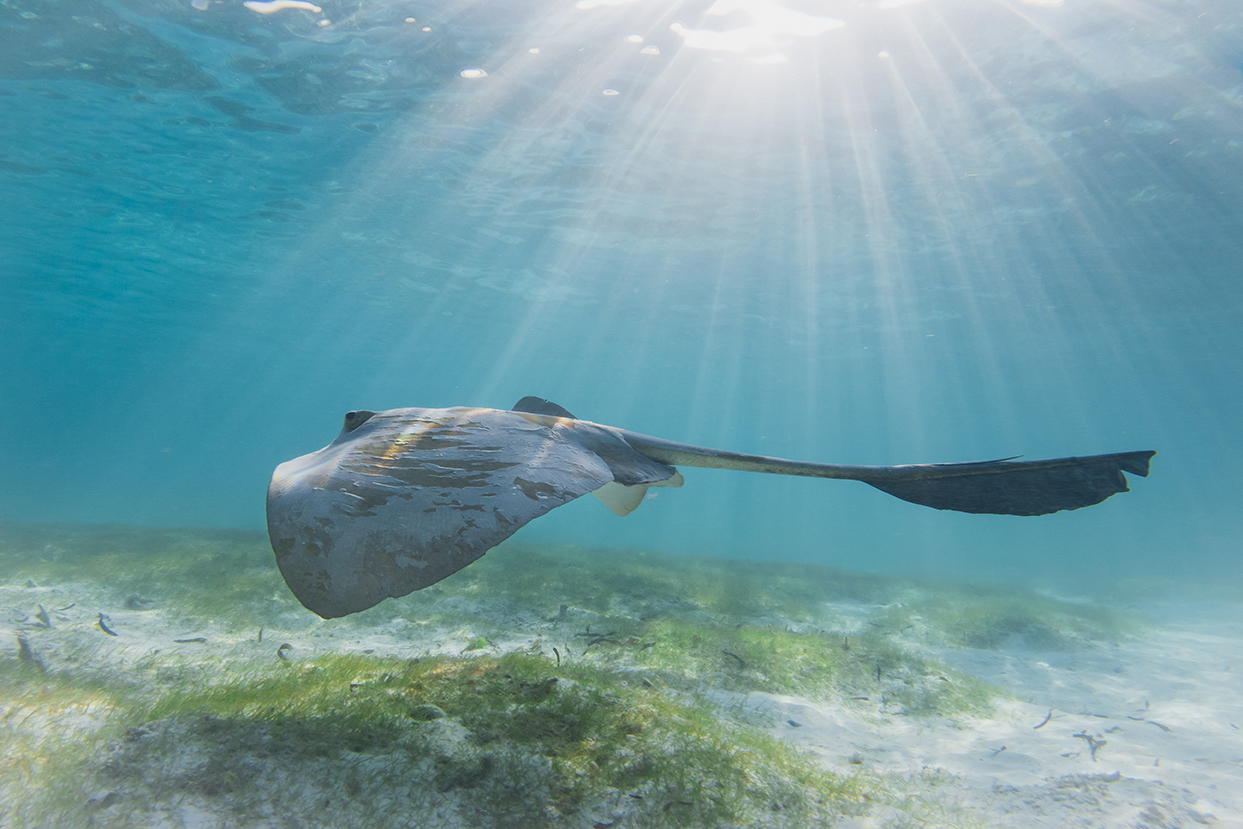 It is also a food source of the endangered green sea turtle, a nursery ground for commercially important fish species, and it absorbs carbon dioxide and produces oxygen, making them a crucial component in the fight against climate change.
However, almost every Maldives holiday brochure will paint the same picture of the Maldives: white pristine beaches and coral reefs. Unfortunately, this just isn't an accurate representation of the Maldives' marine environment. The Maldives is an archipelago of 1,200 islands built upon coral reefs, seagrass, and mangroves, all intertwined and relying on each other for the foundation of their survival.
What are the challenges facing the Maldives Seagrass meadows?
It is estimated that globally, a football pitch size of seagrass disappears every half an hour. In the Maldives, we know very little about their threats.
However, one clear threat to seagrass has been the tourism industry. To maintain the pristine white beaches we often see in travel brochures, some resorts actively remove the seagrass meadows surrounding their resort islands. This is done by either smothering seagrass meadows with plastic tarp or sand to block out sunlight, or actively plucking it out of the seabed. This negative perception of seagrass prevents people from seeing it for its tremendous beauty, not only as a unique underwater flowering plant, but also as an ecosystem just as thriving as a coral reef.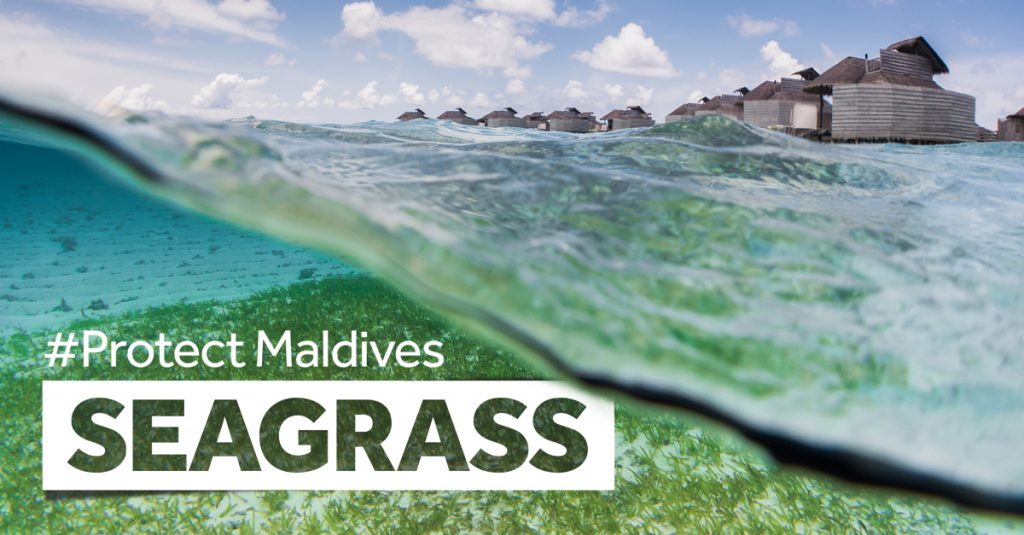 What is being done to protect these areas?
On World Seagrass Day 2019, Maldives Underwater Initiative and Blue Marine Foundation launched the #ProtectMaldivesSeagrass campaign. The campaign aims to change perceptions of seagrass in the Maldives tourism industry and demonstrate that seagrass and tourism can coexist. We have partnered with 36 resorts (more than ¼ of resorts in the Maldives) who have collectively pledged to protect more than 655,000m² of seagrass, the equivalent to more than 90 football fields. Tourists and locals can also show their support by pledging on the campaign website.
How can divers get involved in protecting Seagrass Meadows in the Maldives?
Firstly, and regardless of whether you're a diver, if you're staying at a resort that has seagrass you can tell the resort management that seagrass positively affected your overall stay! Guest reviews go a long way in impacting how resorts operate, including their sustainable practices. If you suspect the resort removes their seagrass, then tell them that you'd like to see seagrass at the resort and that they should consider limiting removal, or altogether ending the practice.
Secondly, as a diver, you can directly contribute to important seagrass research in the Maldives using just your camera. If you get a chance to dive or snorkel on a seagrass meadow then take a snap and submit it to Seagrass Spotter and contribute to important research that could lead to new discoveries about one of the ocean's most underappreciated habitats.
---