PADI Divers and PADI Staff love memes (pronounced "meem"). Here are a few we've enjoyed passing around the office.
Memes About Diving
The Sea is Calling – Don't send this one to voicemail…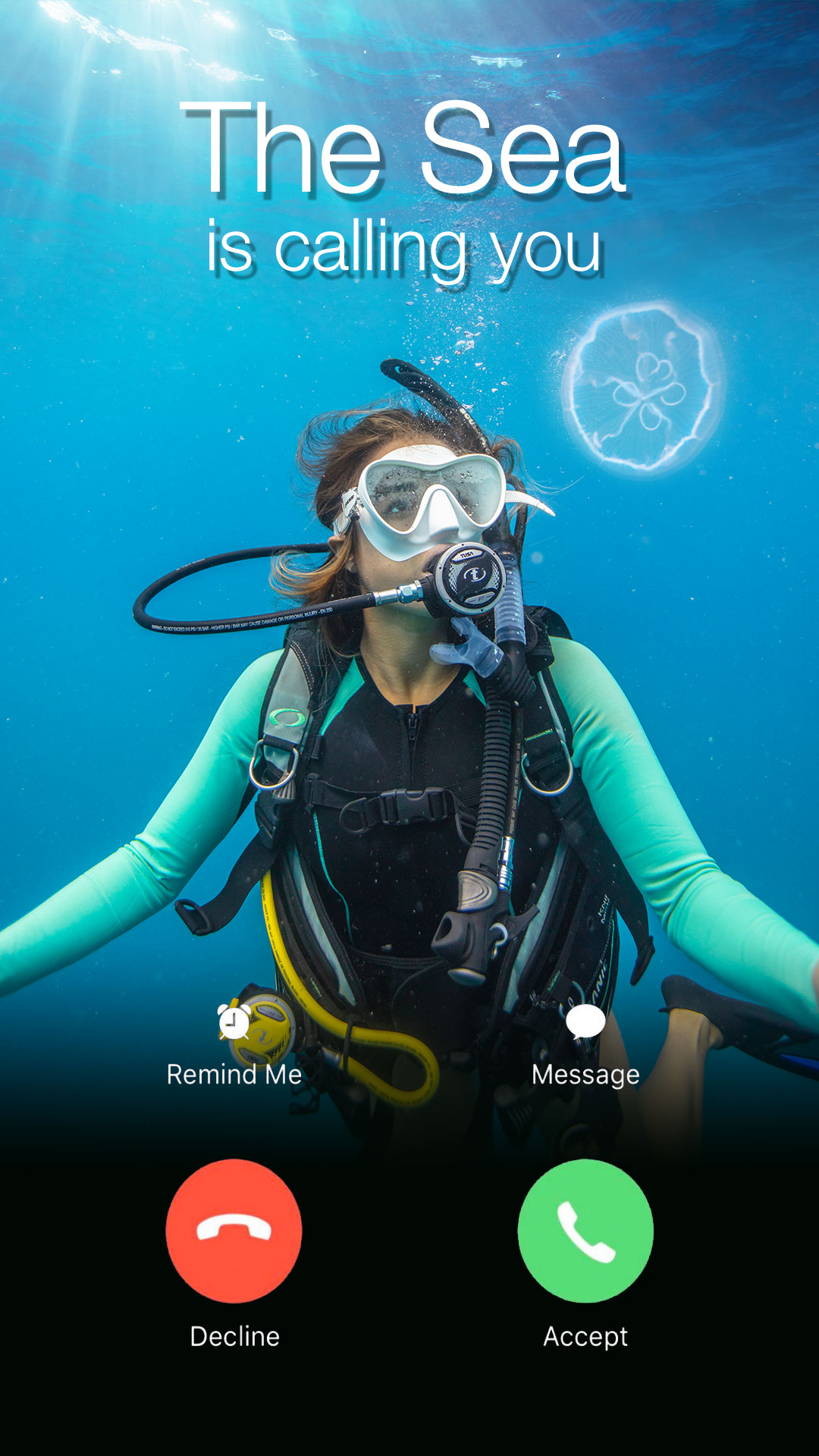 The Office – If Creed can't scuba, what has this all been about?
Why Do Divers Roll Back? – The answer is obvious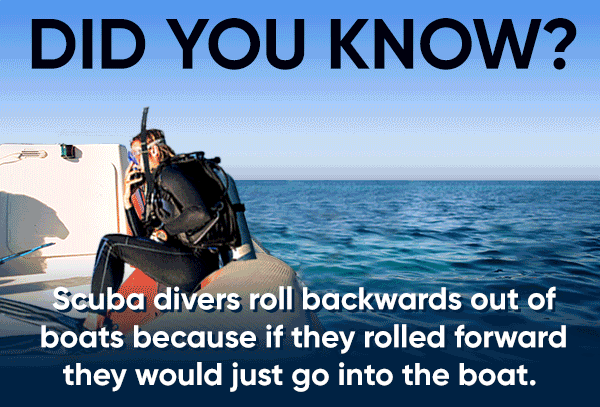 Will You Ever Stop Diving? Our friends at Dressel Divers made this one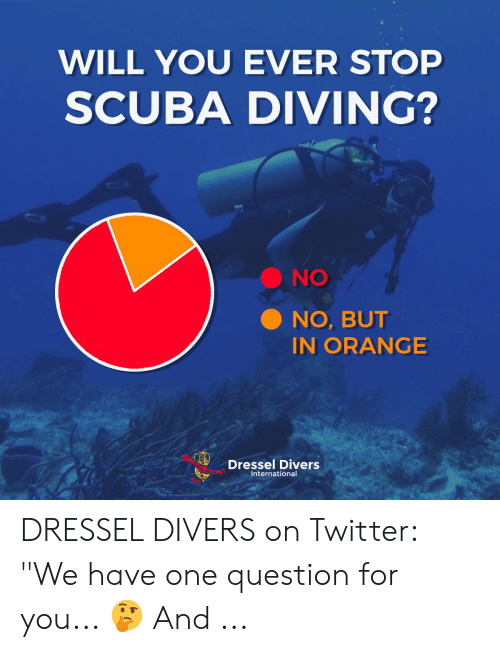 Farming Air – Divers making magic under the ice, watch the full video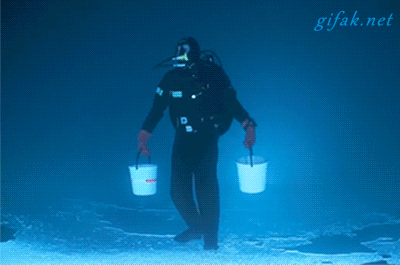 Shark Memes
This misunderstood animal has inspired many great memes. Unfortunately, fake photos with sharks make the rounds online all too often. Here are some memes you can share to help friends and family see sharks in a new way.
Steps on Lego Shark – Ever stepped on a LEGO while barefoot? Yeah, this is what it feels like.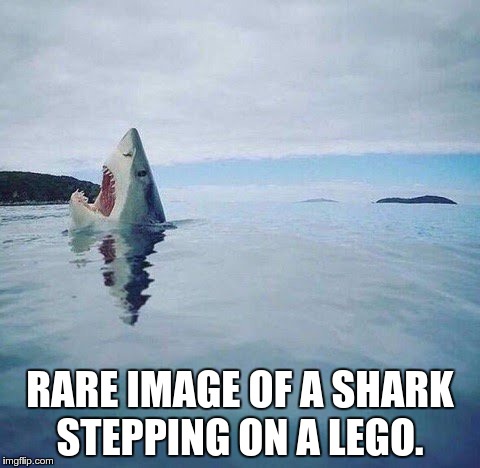 Wants Hug Get Punched in Nose – At least it wasn't in the eye this time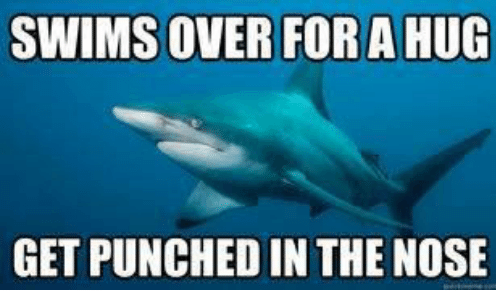 Humans Trapped in a Cage – Friends, not food – right?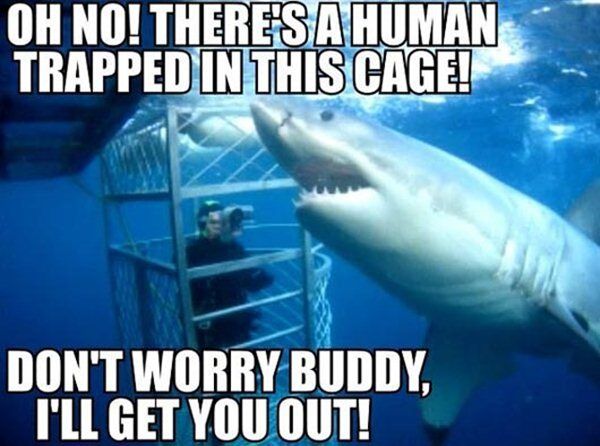 Photobomb Level: Shark – This gem pokes fun at the often-shared image of the couple (or the young man) with a massive shark right behind them.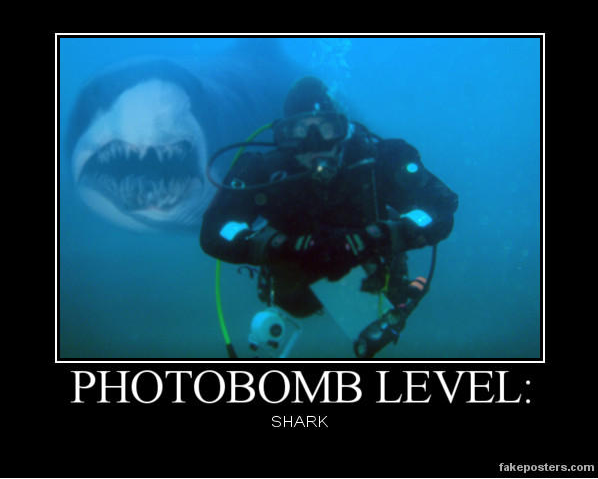 Can't get enough shark stuff? Check out this excellent collection of shark memes and fun facts over at Southern Fried Science. For a daily dose of shark humor, follow @thelifeofsharks on Instagram.
Marine Life Memes
Thanks to the internet, eels have a reputation for telling terrible jokes. It all started on Reddit back in 2012.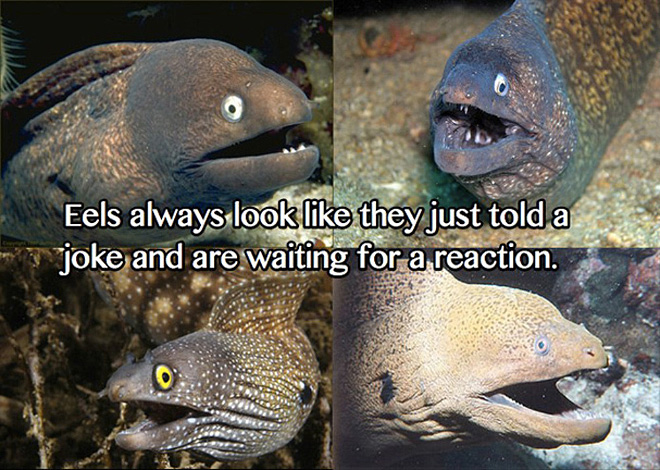 Meme generators soon churned out hundreds of eel pics featuring pun-filled captions and other groan-inducing jokes. Photographer Jeffrey Jeffords is regarded as the photographer behind the most popular image.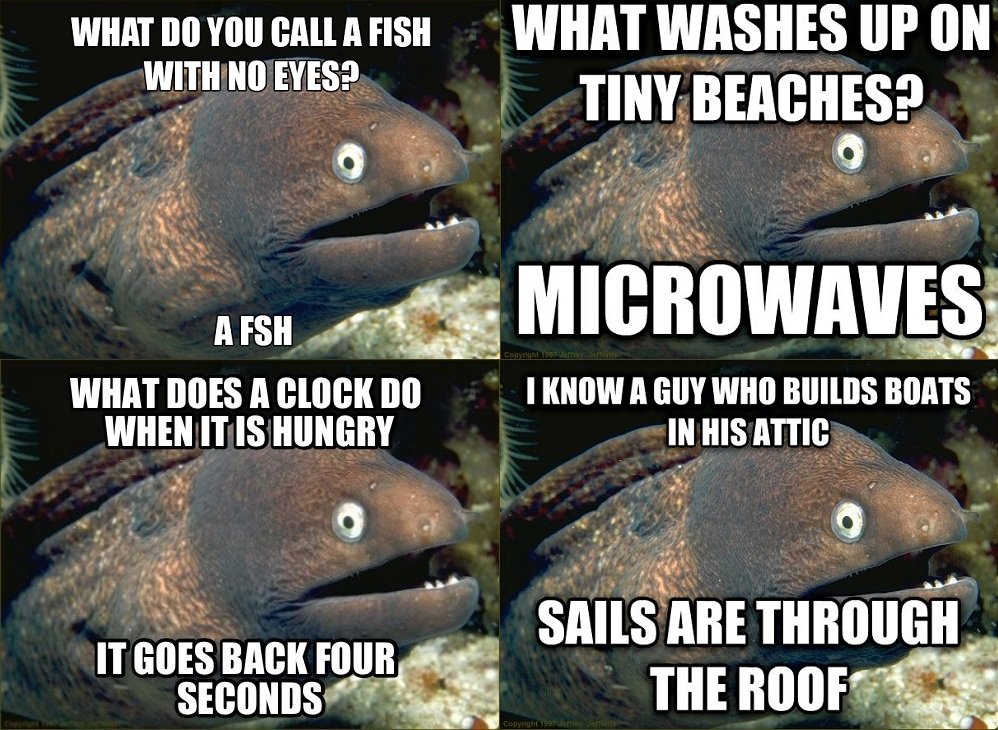 Eels aren't the only animals to acquire human characteristics in memes. A few dolphin pics have been given the meme treatment. Here's one of the more tame ones:
Dolphin Brain Fart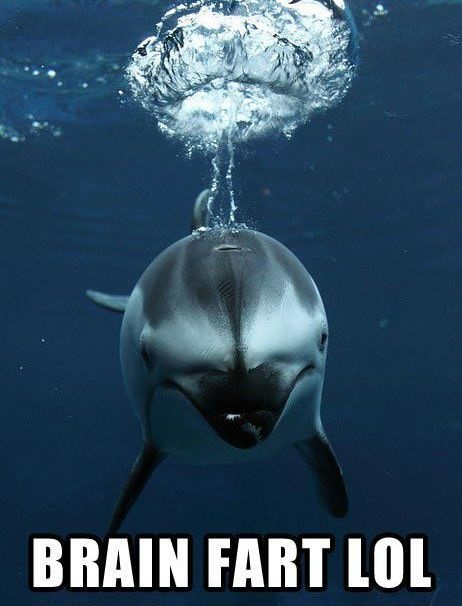 Neutral Buoyancy Turtle – We've saved the best for last. Here it is, the one you've been waiting for – everyone's favorite disapproving turtle.
Have a favorite meme? Share it with us on Facebook post.