Written and all images provided by guest blogger Joanna Smart. 
Tasmania is an island state lying off the southern coast of Australia. Famous for untouched wilderness, rugged weather, artisanal food and apple production, the state is a haven for the adventure tourist and foodies alike. However, below the beautiful Southern Ocean waters of the adjourn coast, lies some of the best diving in Australia.
Often left off the dive maps due to cold waters and a perceived inaccessibility, Tasmania has a number of dive sites that can be considered world class. From deep sponge gardens to endemic species and shipwrecks, there is something in Tasmania for every kind of diver. So, pack your warmest wetsuit, and add cold water diving to your travel bucket list.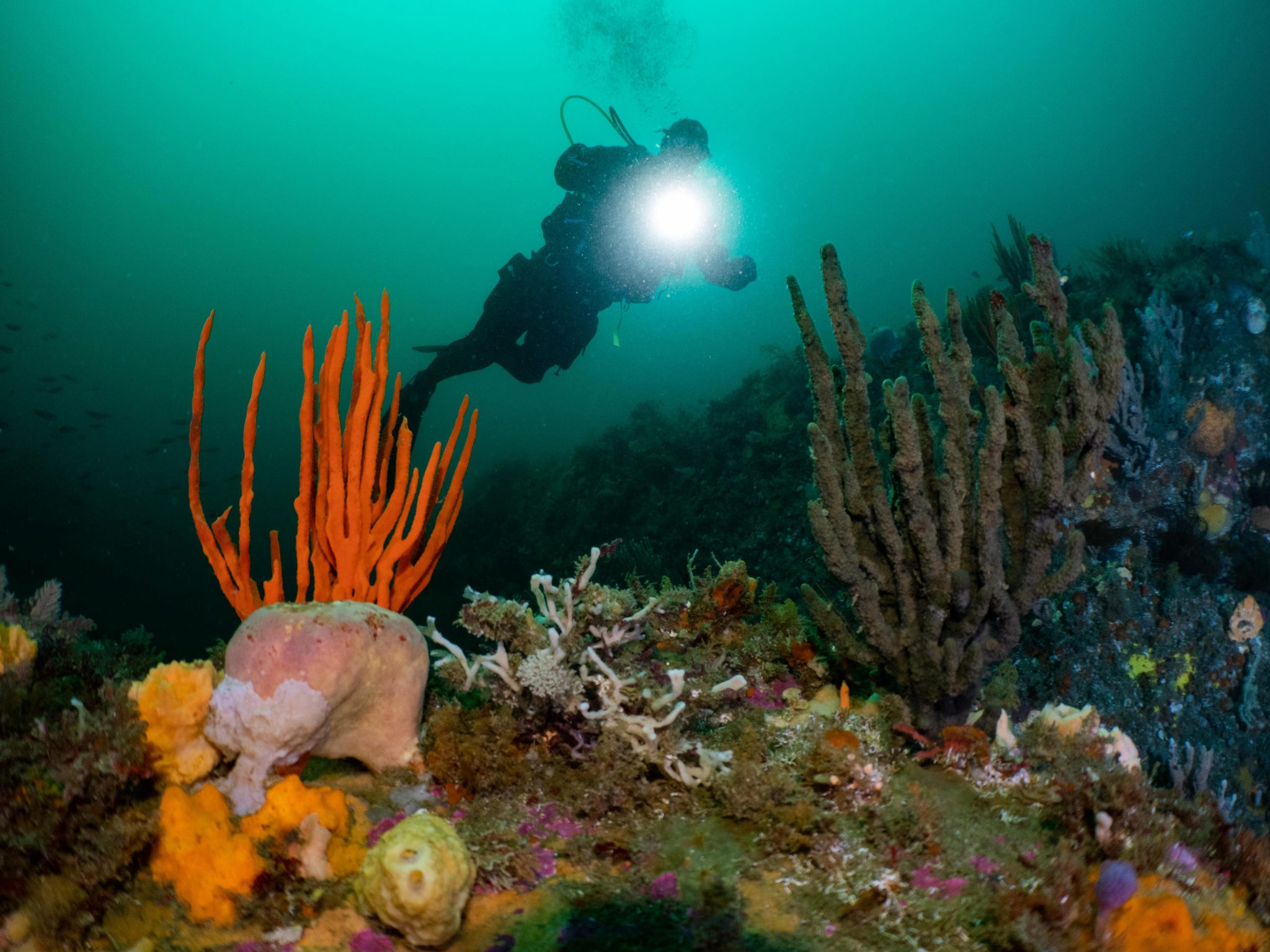 Hobart
Tasmania's capital, Hobart, boasts some fascinating and unique diving. Those willing to brave the murky waters of the Derwent River can be treated to a sighting of one of the world's rarest fish; the spotted handfish, Brachionichthys hirsutus. With pectoral fins shaped like hands, this unusual creature walks along the bottom. Elusive and mysterious, the spotted handfish is critically endangered and provides a great diving treasure hunt for the macro and fish enthusiasts.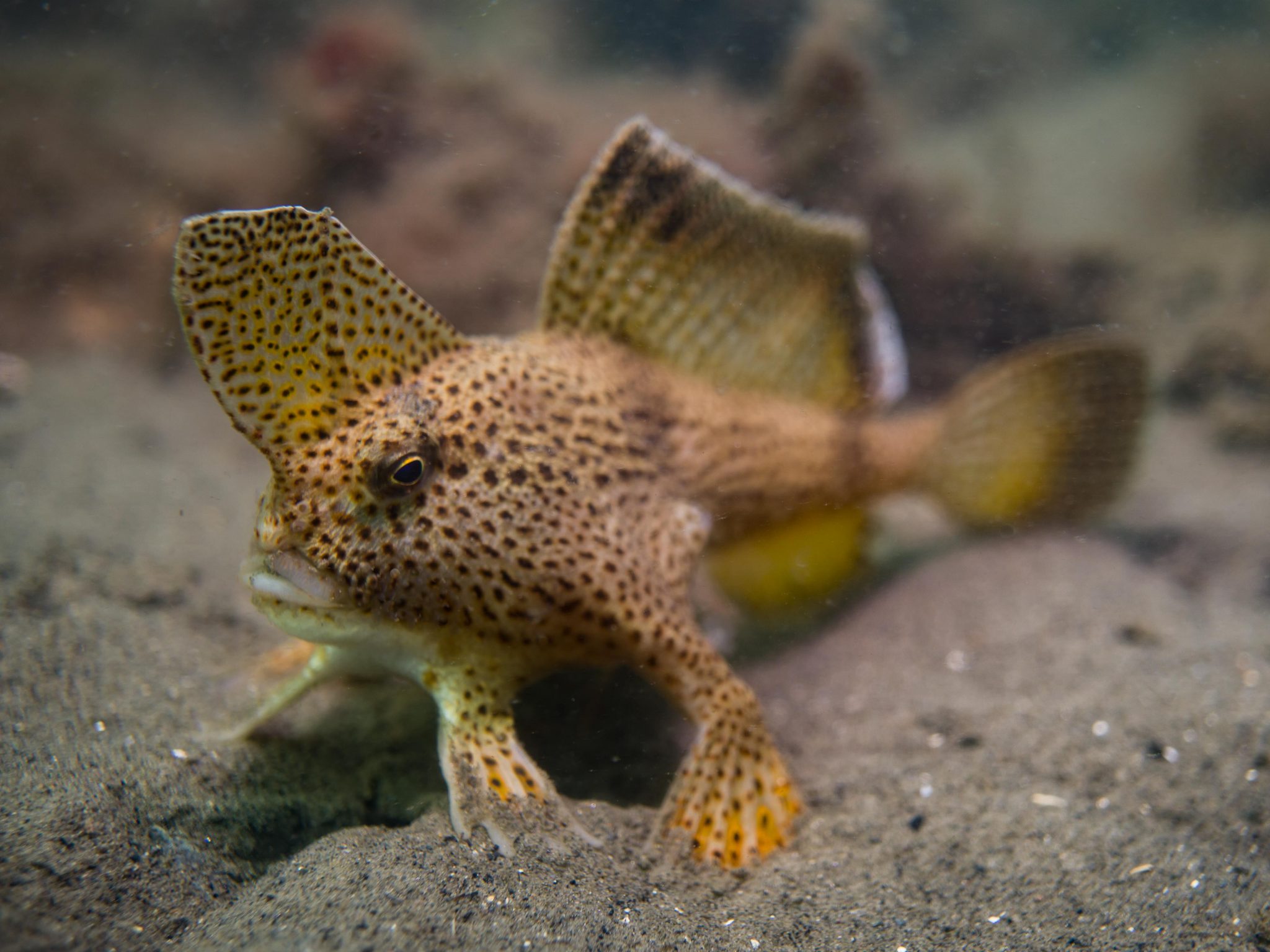 Eagle Hawk Neck
From Hobart, make the journey out to Eagle Hawk Neck. Located an hour's drive south of Hobart, the region is home to some of the most spectacular coastal scenery in Tasmania. Towering sea cliffs over 300 metre/984 feet high surround the dive sites. In this area, don't miss cathedral cave. Underwater, you'll be treated to towering underwater cathedral covered in jewelled anemones and sponges. A labyrinth of passages is yours to explore and with names such as 'skull cave' and 'devil's tonsils', you'll need more than one dive to get your head around this spectacular maze.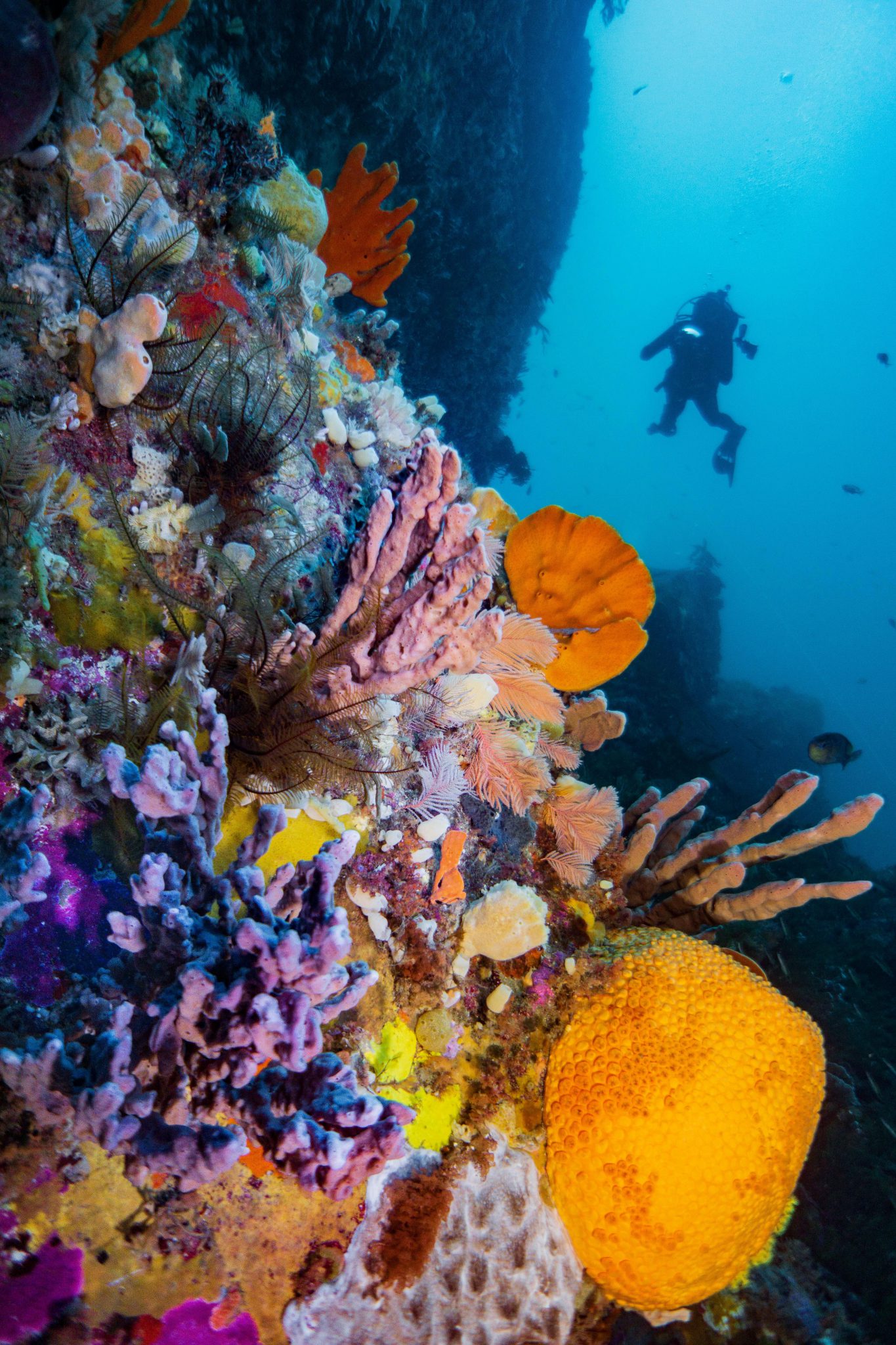 Bicheno
From Eagle Hawk, the diving adventure continues up the Eastern Coastline to the small coastal town of Bicheno. This laid-back surf community provides a plethora of diving options. Weedy sea dragons can be found at Split Rock, one of the state's best shore dive. For the more adventurous, colourful deep sponge gardens that rival any coral reef can be found at depths greater that 25 metre/82 feet. Governor Island Marine Reserve hosts a plethora of life, including southern rock lobster, schools of butterfly perch, pike and boarfish.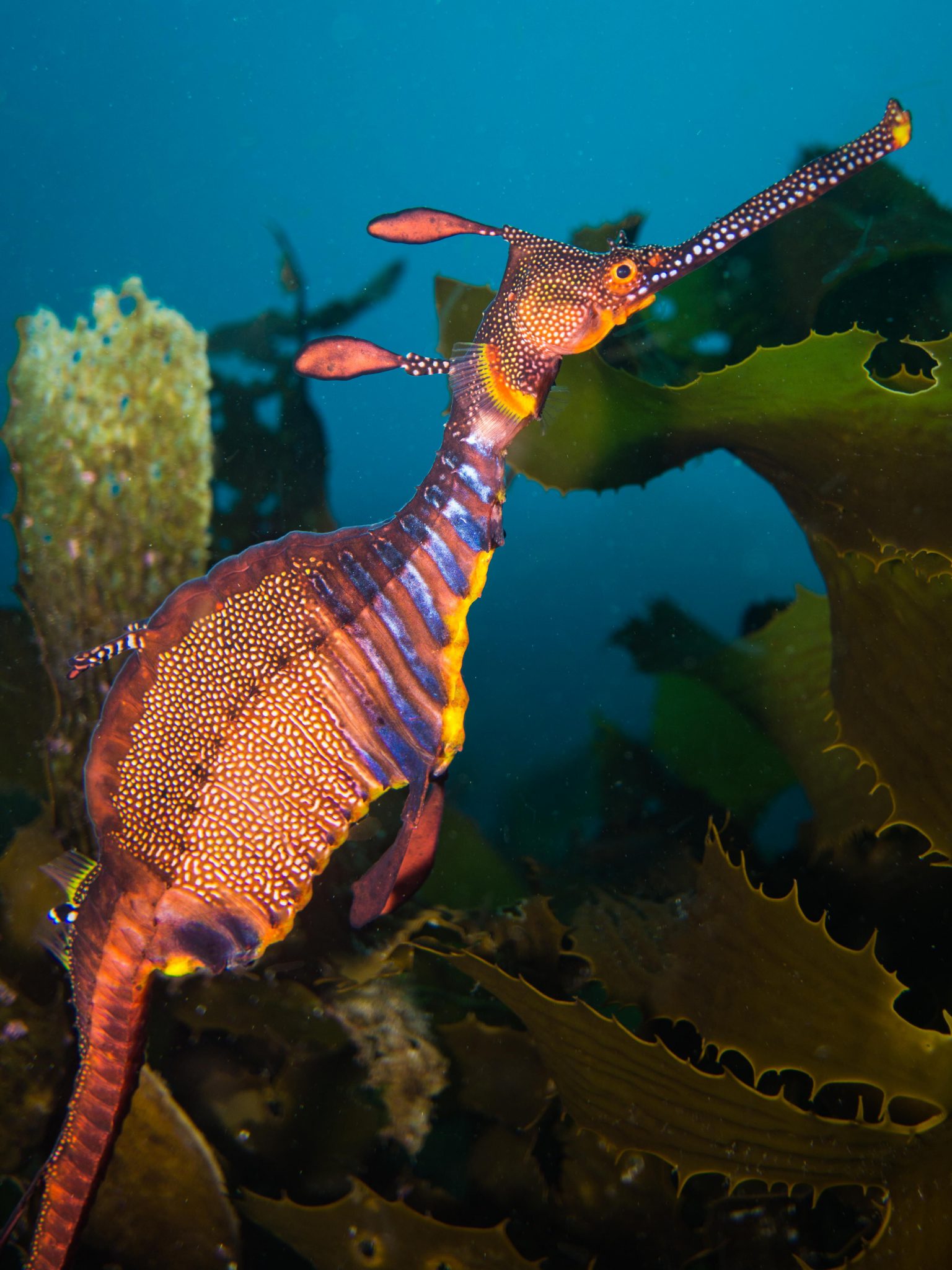 The end of a day's diving in Tassie isn't complete without a bottle of wine, some local cheese and an empty beach to yourself. So if you're looking for a destination that combines great diving, wilderness and fantastic food, consider Tasmania for your next diving adventure.
Locate a PADI dive shop in Tasmania and start planning your next adventure today!