All of the actions you can do to become a more responsible diver, being mindful about the use of sunscreen, whether you prepare your dive gear on a boat or go relaxing on the beach, is one of them. Unfortunately, between the necessity to protect ourselves from UV rays and skin cancer, and the urge to protect our oceans from harmful chemicals which can kill coral reefs, it looks more and more like a challenging mission before each dive trip. So, if you want to avoid spending hours reading labels or finding a reef-safe sunscreen that doesn't come in a single-use plastic packaging, what are the other options?
1 – Avoid the warmest hours
The most straight forward recommendation is to watch the clock. However, note that the hours at which the sun is at the zenith change depending on your location. In Europe, it is recommended to avoid exposing your skin to the sun between 11 am and 4 pm. Knowing the most exciting dives I did around the world were early morning ones, that's a good incentive to put the alarm clock a bit earlier!
2 – Stay in the shade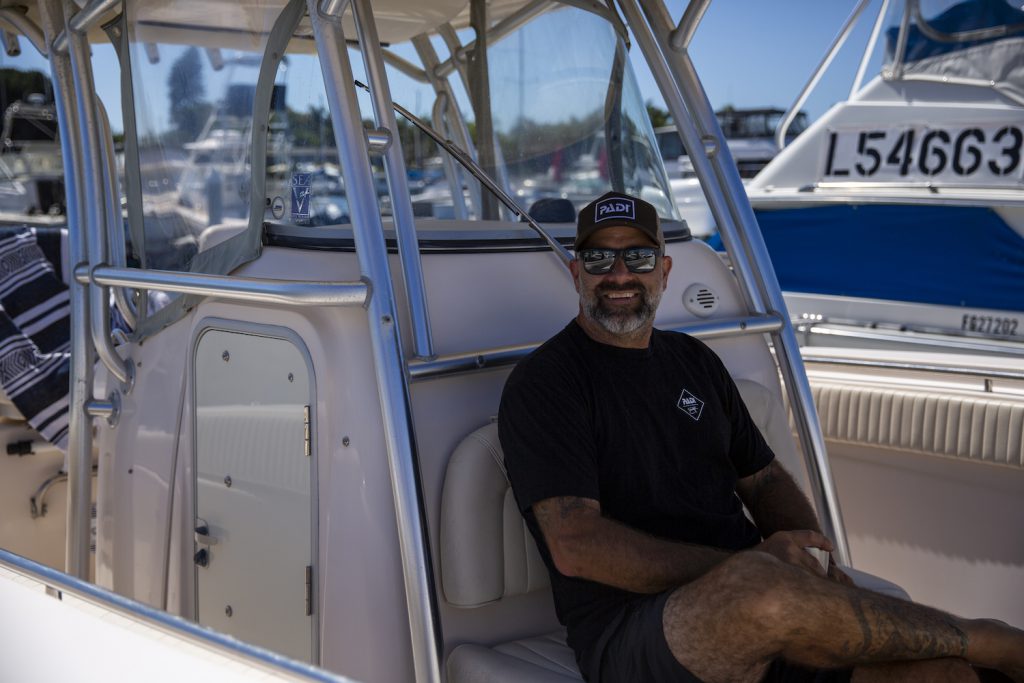 If you are boat diving, it may be a good idea to check if the dive boat you will board is equipped with a shade so you can protect yourself from direct sunlight. While diving from a RIB might mean faster boat rides, space and equipment of a larger boat might be worth the extra time.
3 – Reef-safe sunscreen in a tin box
If you already did a bit of research about plastic recycling and biodegradable plastics, you know already it is far from being a satisfying solution. This is quite frustrating if you already went as far as removing all the plastic tubes from your bathroom by using solid shampoo to homemade coconut toothpaste.
Unfortunately, very few brands offer metal or cardboard packaging. I've never seen any in the shops, but unfortunately only available online. Hopefully, their availability will increase sooner or later as people realise this is a great option.
4 – Homemade reef-safe sunscreen
On paper, this is a great option to reach a solution that is both reef-safe and zero waste. Unfortunately, today, it is complicated to find the ingredients in bulk, such as shea butter or zinc oxide, so it won't be zero waste in the end. On the other hand, I'd like to warn fair skin people like me that you can't really control the level of protection with a homemade sunscreen, so think twice because I tried, and it ended in a painful sunburn.
5 – Wear UV protected swimwear & a hat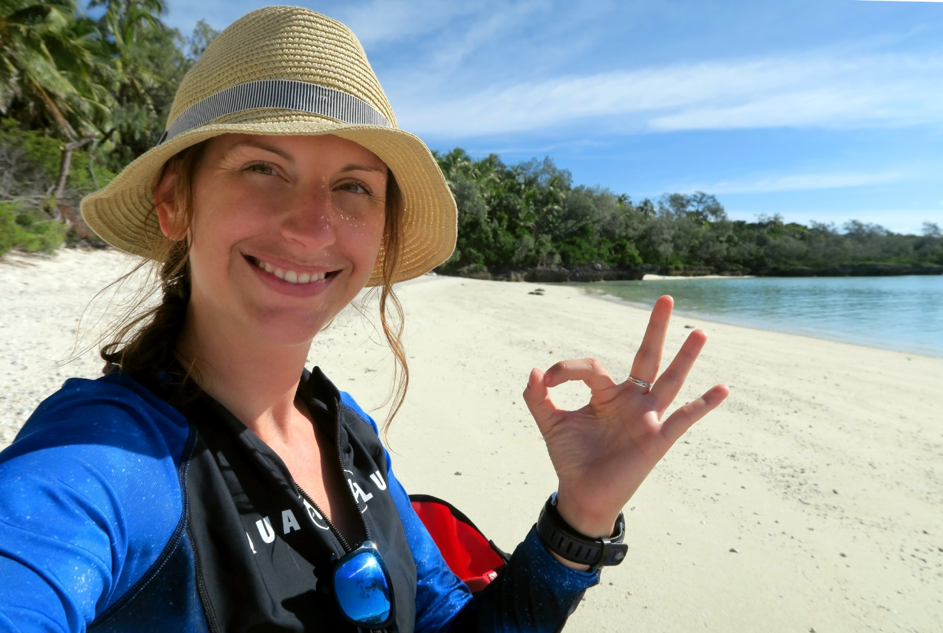 When the sun is already high in the sky, the best solution remains wearing a UV rashguard. You can now find leggings and headband made of the same UV protected fabric. Some are certified as high as SPF80, filtering more than 98% of the UV rays. My favourite benefit of using a UV shirt is to avoid going through the process of reapplying sunscreen every 2 hours. Don't you hate it too when sand and sunscreen mix?
Beyond protecting you from the sun, these rashguards can protect you from jellyfish sting, and you can also wear them as an additional layer below your wetsuit. By choosing a tight fit, it will even make it easier to get into your wetsuit, and by choosing a loose fit, it will be more comfortable after coming back from your dive.
Some popular diving brands also took the opportunity to design these based on fibres made of recycled plastics found in the ocean, a great way to contribute to a cleaner ocean while protecting your skin!
---
Author Bio
Florine is a PADI Divemaster and a Dive Travel blogger at World Adventure Divers. She dives in tropical to extreme cold waters, selecting her destinations when both adventure diving and cultural discoveries are part of the journey, and showing you how to do it without breaking the bank.